Did you know there are many health benefits of coffee? That's right! Your morning cup can do more than just give you your get-up-and-go, it can also come with many great health benefits.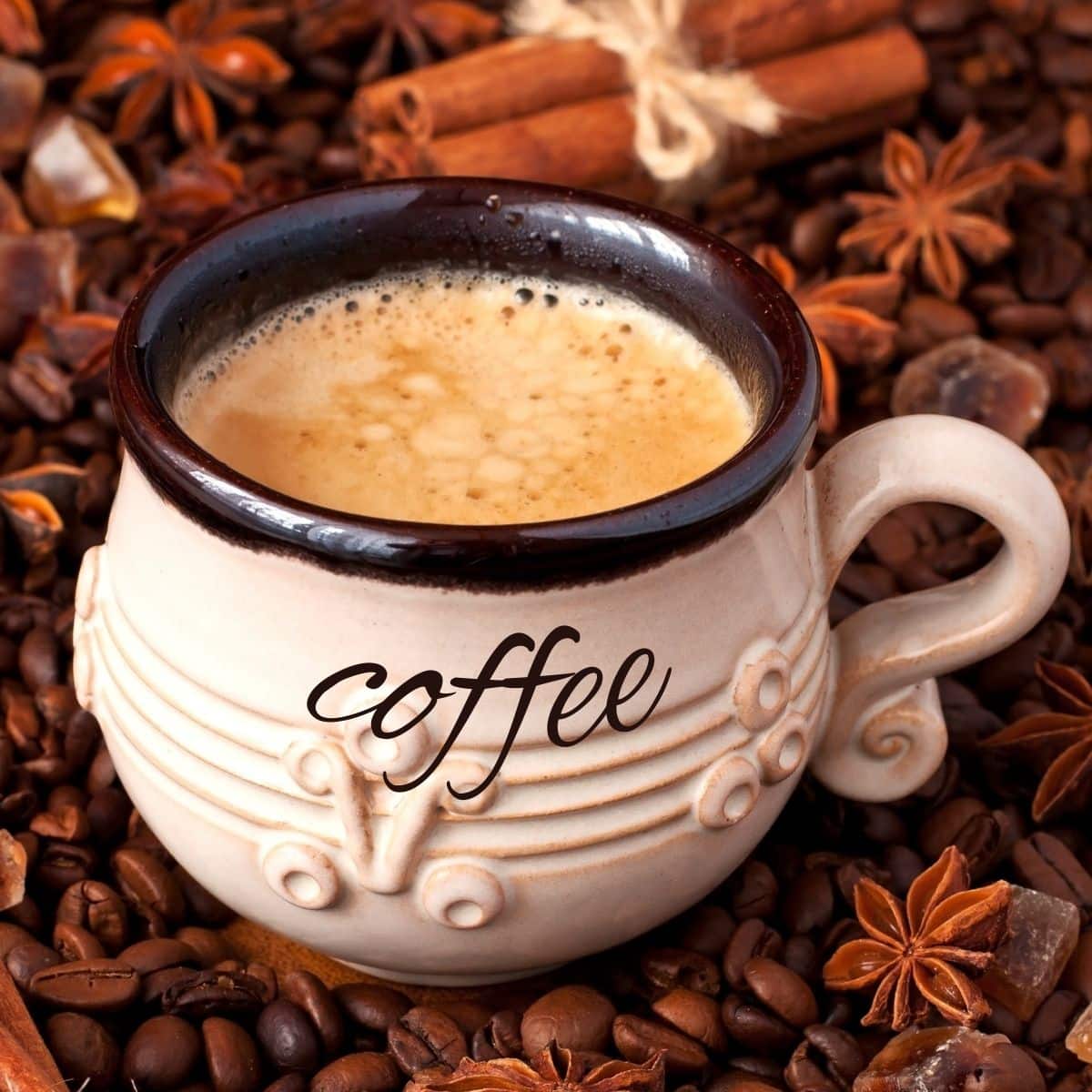 Coffee has been shown to help improve your overall health in general. An analysis of nearly 220 studies on coffee, published in the BMJ in 2017, found that coffee drinkers could have better overall health than non-drinkers. This study found that coffee drinkers were 17% less likely to die early in life, 19% were less likely to die from heart disease, and 18% were less likely to develop cancer.
How's that for reason enough to try this yummy beverage? But that's not all! There are several other health benefits to coffee and I will explain them all to you. Whether you get up early to enjoy a fresh hot cup before you start your day, or if you're running out the door with a thermos of it in your hand before you hit commuter traffic on the way to work, there are benefits to coffee that can't be ignored.
In fact, the case for coffee is stronger than it has ever been as new studies have revealed how it can be good for you. Coffee is healthiest when you drink it black and without lots of cream or sugar, but regardless of how you take it, let's learn about some of the ways it is good for you.
Let's Talk About the Top Health Benefits of Coffee
Many people look to their favorite cup of Joe to help them get started in the morning. It helps you wake up in the morning and for many people, it's a standard part of starting their day. A nice, hot, fresh cup of coffee to start the day before work or whatever else you have planned can really hit the spot. But you know that coffee provides health benefits? While most people are probably not brewing their fresh pot and thinking about their health, you may be surprised at the benefits coffee can actually bring.
First, you know it helps perk you up. Whether you prefer it at the start of your day or during a mid-afternoon slump, the caffeine in coffee can be just what you need to jolt you awake and keep you alert. But there's more to this delicious dark beverage than just that. It also comes with some wonderful health benefits. Let's explore.
1. Coffee can help pain management
Coffee contains antioxidants, which reduce inflammation and fight cancer. Antioxidants are like the body's army, finding and fighting the "invaders" and getting rid of the pain caused by inflammation. This means coffee can essentially reduce your pain. That said, there are many different types of pain and they may not all respond to coffee the same way.
Coffee quickly gets into the bloodstream and travels to the brain, where it blocks the inhibitory neurotransmitter adenosine (which wants to keep you sleeping) and increases dopamine, your brain's happy drug. No wonder some people feel so much better after a few sips of coffee!
2. It can boost your brain activity
Studies have shown that coffee improves your brain function and helps you think more clearly. It can also help with brain fog, memory loss, and concentration. Research published in 2012 in the journal of the American Academy of Neurology showed that a daily dose of caffeine equivalent to that found in two eight-ounce cups of black coffee can help to control the involuntary movements of people who have Parkinson's disease.
Studies have also shown it to contribute to a lower risk of developing dementia, a lower risk of Alzheimer's disease, and can help with cognitive function. This is why drinking a cup of coffee before you begin work in the morning can help you to focus, remember tasks, and respond efficiently to tasks. It has also been linked to a lower risk of depression.
3. Coffee can increase longevity
Studies have shown that people who drink coffee tend to live longer than those who don't drink the beverage. Is that because life is not worth living without coffee? I think so!
It's also because you are less likely to suffer a stroke, heart disease, certain cancers, and other maladies. Some studies have shown that drinking caffeinated coffee is linked to longevity, lowers the risk of many diseases and conditions, can help boost your energy and metabolism for a workout, and much more.
Of course, coffee alone isn't going to magically keep you alive and healthy forever, but when used responsibility in conjunction with a healthy diet and regular exercise, coffee can boost your potential lifespan.
4. You may be happier
Coffee alters the mood and makes some people happier. With all the jokes and coffee cups out there that say such things as "Don't Talk To Me Until This Mug Is Empty," you know coffee improves people's moods! Studies show that people who drink coffee are less likely to be diagnosed as clinically depressed and are less likely to commit suicide.
After having a cup in the morning, you may feel happier and more prepared to take on whatever issues may tackle you today.
5. Can increase athletic performance
Coffee is often used by athletes looking to improve their performance as an ergogenic aid. This basically means it is a performance enhancer, but you don't have to be a professional athlete to make coffee work for you.
Some studies have shown that drinking coffee before a workout or sports activity can improve endurance and decrease perceived exertion. It's also been shown in studies to help improve speed. These studies have also shown that coffee and caffeine impact different people in different ways, so don't expect it to turn you into a professional athlete overnight, but you can give it a try before your next workout.
6. Coffee can boost your metabolism
In addition to increasing athletic performance, it can also boost your metabolism, which can make those workouts even more beneficial. Coffee has other beneficial nutrients, including manganese (for digestion and metabolism), potassium (for heart and kidney health), Vitamin B2, Vitamin B3, and Vitamin B5 (all for helping the body convert food to fuel).
It makes you feel less tired and more energetic. Some studies have found that it burns fat, boosts your metabolism, and makes you stronger.
7. Protects against type 2 diabetes
A 2014 study by Harvard researchers published in the journal Diabetologica tracked nearly 124,000 people for 16 to 20 years and found that coffee can help reduce the risk of Type 2 diabetes.
A PubMed review of 30 studies found that each cup of coffee people consumed per day was linked to a 6% lower risk of developing type 2 diabetes. It is believed this happens because of coffee's ability to preserve the function of beta cells in the pancreas. The pancreas is responsible for producing insulin, which regulates blood sugar levels in the body.
8. Can promote heart health
And finally, your daily cup of java could actually help promote a healthy heart. Several studies done over the years have concluded that drinking moderate amounts of coffee daily can lower your risk of cardiovascular disease by as much as 15%.
It is, however, important to remember that caffeine increases blood pressure levels. If you have unmanaged blood pressure, you need to limit or moderate your coffee intake. You can still enjoy decaffeinated coffee if you choose.
As you can see, coffee can help prevent disease. Of course, drinking a couple of cups of coffee won't keep you healthy all by itself. It helps. But you still have to eat a heart healthy diet and get some exercise. It's also important to remember that all the things you add to your coffee must be factored in, as well. If you add milk, cream, sugar, syrupy flavorings, or any other additives, then they impact the overall benefits of your coffee. You still get the benefits listed above, but you may also get added calories and sugars that may not be healthy for you on a regular basis.
Too Much of a Good Thing
Also, keep in mind that there can be too much of a good thing - coffee included. Just because studies have shown these health benefits of coffee doesn't mean that drinking more of it will give you more benefits. Also, the caffeine in coffee can be addictive and come with side effects, especially if you have too much of it. As much as we love coffee, it's important to partake in moderation.
Excessive caffeine intake can cause:
increased blood pressure
anxiety
increased heart rate
insomnia/ trouble sleeping
and more
So, how much coffee is safe to drink in a day? Well, the answer varies from person to person but there are some guidelines to follow. According to the Dietary Guidelines for Americans, most people can safely consume three to five cups of coffee a day with a maximum intake of 400 milligrams of caffeine. The caffeine amount is important to note because different types of coffee will have different amounts. You also have to be careful of fancy coffee drinks and espresso made at coffee shops because they can have higher amounts of caffeine than you realize, especially if you order extra "shots".
At the end of the day, you know your body and you should monitor your intake and your symptoms. Once you are familiar with how caffeine from coffee impacts you, it will be easier to tell if you're overdoing it. Caffeine tolerance is different for everyone so it's important to listen to your body. The effects of coffee can vary from person to person but there is enough evidence to support potential health benefits in many of the ways above. And that's something to raise a cup to!
You May Like These Recipes & Posts From Recipe Idea Shop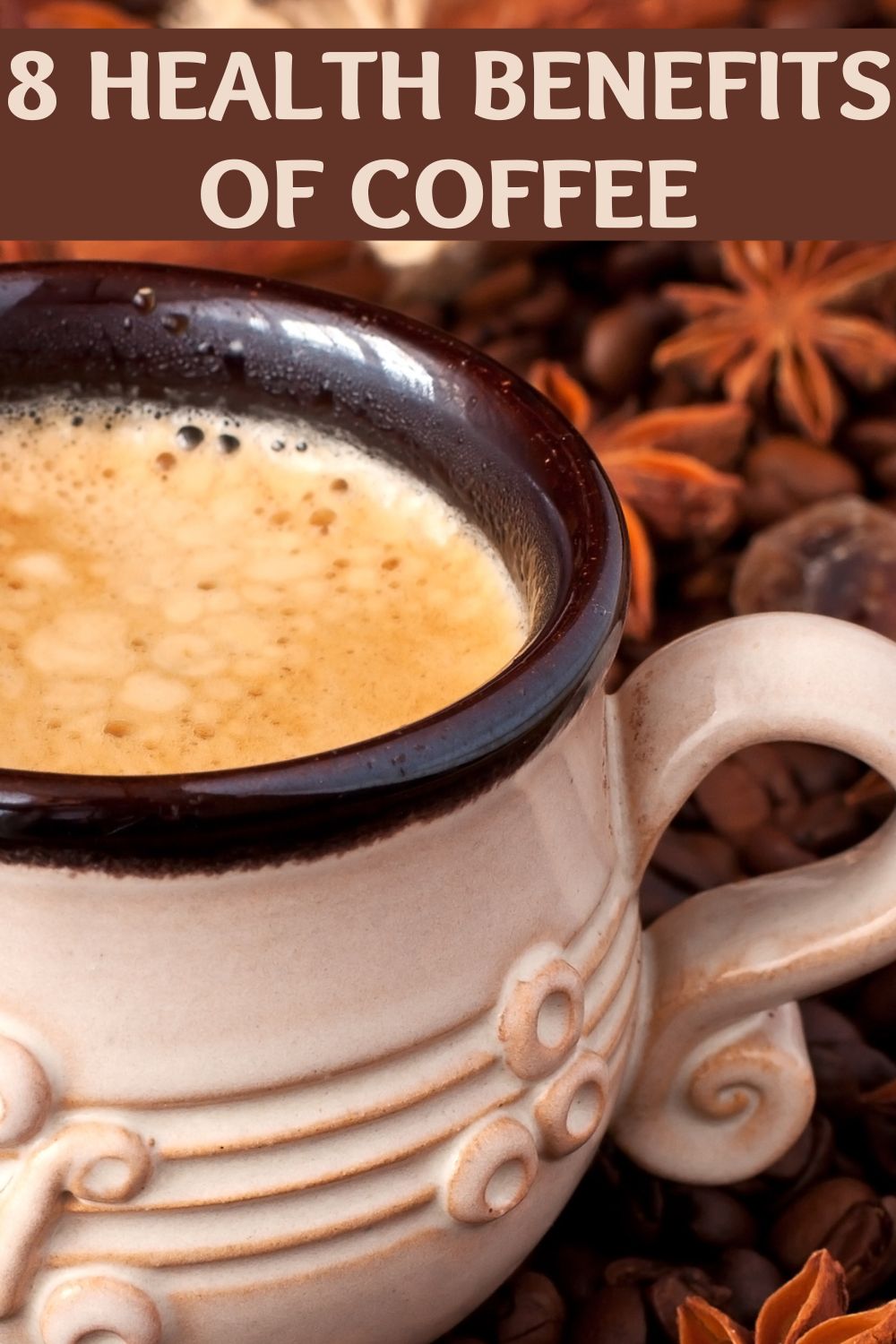 Last Updated on August 7, 2022 by Adriana