Hello. Welcome to Recipe Idea Shop. Thanks for visiting. It's Lois at Recipe Idea Shop, the simple recipes for healthy living website that my husband Don and I created.
I Healed Myself With Food
Many people have told me they are inspired by my story. Here's the short version: I was fat and in pain. I couldn't sit, stand or walk without pain. Inflammation contributed to a heart attack. Then I took charge of my health by changing what I eat (but I didn't "go on a diet") and the pain began to go away. The pounds just slipped off when I figured out what foods were causing my pain. I share my secrets here on Recipe Idea Shop. "How I Healed Myself With Food," explains how I changed my life by  healing my gut and losing 40 pounds without going on a diet. I encourage you to read it.
Are you ready to take control of your health? Read my story.
I'm just happy I am alive and healthy. Being fat and in pain is no fun! I hope my simple recipes for healthy living will help you feel better and enjoy your life.
Recipe Idea Shop: Simple Recipes for Healthy Living
Most of our recipes are easy and require little preparation. We give you simple, step-by-step instructions, a picture, and the nutrition of each recipe. (Read Why Read Nutrition Labels.) When you know how many calories, fats and carbs you are eating, trust us—you will choose to eat a reasonable portion size or make a better food choice.
We hope we inspire you to eat a variety of fresh, whole foods and grains. That's what we do, and we are healthy (even though we are older). We try to eat a balanced meal every time we eat. Sometimes that doesn't happen; sometimes I make a meal of popcorn or Don eats a big piece of prime rib. But overall, by knowing what's in our food, starting with fresh, usually local, whole foods, making everything from scratch, watching portion sizes and taking our time eating, we eat more healthfully and truly savor our life. And when we cook at home, we save money.
Recipe Idea Shop: New Recipes Every Week
Come back often to Recipe Idea Shop. We share all our family's favorite recipes, and we try lots of new ones, too. Whenever we make something spectacular, we put up the recipe, generally at least once a week.
How to Search for Recipes on Recipe Idea Shop
Finding a terrific recipe here is simple. You can search for recipes by category using the navigation links above, or simply type in your primary ingredients or common recipe name in the search bar at the top of the right column. Or you can scroll down and see what's new.
Don't you just want to taste that butternut squash (shown in the picture)? Roasted Butternut Squash is totally amazing. So sweet. So packed with nutrition and goodness. And super easy to make. Check out the recipe.
We also offer a few takes-several-hours-and-some-skills recipes. Try Don's Apple Cranberry Tart for one of these (you will be glad you tried it).
Following Directions Vs. Being Creative
Because Don and I like to cook and try new recipes, we are always on the lookout for tasty recipes. Since I've been cooking for more than fifty years (yup, I'm that old), I can look at the ingredients in a recipe and tell if it is going to taste good. Don is not as good at that (but he's old, too) and he can't taste something and determine what's in it. He often says he has an "on and off" switch; he either likes it or he hates it.
However, Don is an engineer and he can follow step-by-step directions. Me, not so much. I am not as thorough in my approach to cooking. I generally follow the instructions, but not always. So, although I'd love to be a pastry chef and my sweets usually turn out fine, I don't have the focus to create extravagant pastries. (Perhaps in retirement I can take some classes!)
No matter. We seldom mess up when we are cooking. And when we do, we don't share the recipe with you. Ha. Ha.
Get It All Together Before You Begin
Rest assured, however, that the recipes on Recipe Idea Shop have easy-to-follow instructions. One thing I suggest is that you gather all your ingredients before you begin to make a recipe, especially if you are a new cook because you won't yet be capable of substituting another ingredient for the one you don't have. That comes with time and experience.
We encourage you to subscribe to our Smell the Coffee newsletter. When you do, you get our cookbook, absolutely FREE. So sign up now.
Your Cooking Mentors on Recipe Idea Shop
If there is something you don't understand, feel free to comment or contact us directly. Since we have been cooking forever, we might not know we are using terms a new cook wouldn't understand. If you need help, contact us. We will do our best to answer your questions. But really, you got this.
We are glad you stopped by Recipe Idea Shop and hope you find recipes you love. We love them. Each and every one of them. We have personally made every recipe and know they are good. Take a look around, try some recipes and let's start talking about food.
Please Pin and Share!
And tell us what you think in the comments.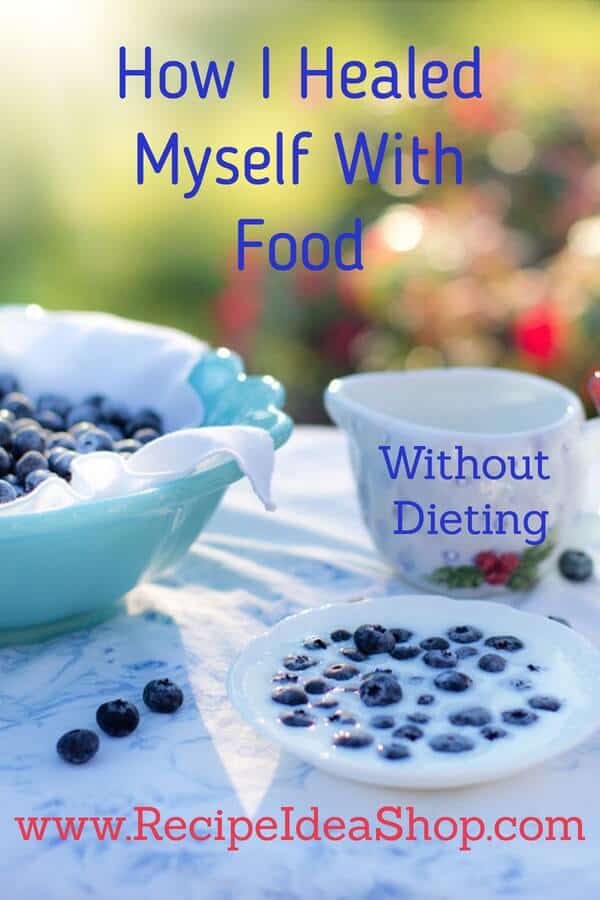 Did You Get Your FREE Cookbook?
SaveSave
SaveSave
SaveSave
SaveSave
SaveSave
SaveSave
SaveSave
SaveSave
SaveSave
SaveSave
SaveSave
SaveSave
SaveSave
SaveSave
SaveSave
SaveSave
SaveSave
SaveSave
SaveSave
SaveSave
SaveSave
SaveSave
SaveSave
SaveSave
SaveSave
SaveSave
SaveSave
SaveSave
SaveSave
SaveSave
SaveSave
SaveSave
SaveSave
SaveSave
SaveSave
SaveSave
SaveSave
SaveSave
SaveSave
SaveSave
SaveSave
SaveSave
SaveSave
SaveSave
SaveSave
SaveSave
SaveSave