Print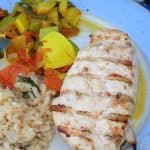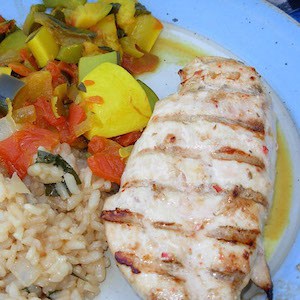 Italian Chicken Recipe
Cooking Italian Chicken is quick, but don't forget this trick: You need to marinate the chicken for at least an hour.
Put the chicken in a shallow dish and pour the Italian dressing over it.

Marinate the chicken in the Italian dressing for at least one hour in the refrigerator.
https://recipeideashop.com/italian-chicken/
NOTE: Be careful if you are using the George Forman Grill. It cooks both sides at the same time, so it will only take about 6 minutes total to cook a breast.