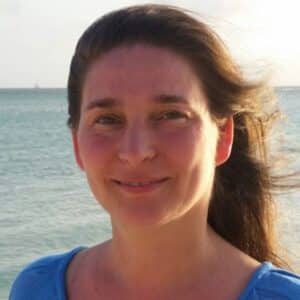 Hi, my name is Adriana and I LOVE making delicious food for my family. When Lois said she wanted to retire and asked if I'd want to take over her blog, I was excited! I've been an online publisher for several years and currently blog at Backyard Garden Lover, where I not only talk about growing vegetables, and pretty flowers but also share a few recipes made with produce I harvested from my garden.
While I'll be making some updates to existing recipes, Lois's and Don's delicious recipes will remain on the site for your enjoyment.
I'll add some of my own recipes, many of which my mom made when I was growing up and some that I developed as I discovered other cuisines. As you'll see, I cook mostly quick and easy recipes. You'll probably see some cooking questions answered on the blog, as well as some roundups of recipes for different occasions.
Have questions or suggestions? Don't hesitate to send me a note here.
Adriana
Below is Lois's and Don's original information about starting and growing this website.
***
Greetings From Don & Lois
Hi. Let me tell you a little bit about Recipe Idea Shop. It's Lois in the kitchen. My husband Don and I are both creative cooks, and we love to share our recipes.
Thanks for visiting Recipe Idea Shop, our website where you can find comfort food recipes with a healthy twist. Don and I developed the website because we love the whole process of creating meals and sharing them, and as we get older, we are trying to eat more healthfully.
I start with a recipe, but I seldom follow it exactly. Don is better at following recipes step by step; he's an engineer so he thinks logically. He's also much better at presentation than I am.
I'm a creative type so I have a hard time following things in a step-by-step manner. I learned to cook by watching my mom. She was a natural cook (not a good teacher, but a good cook), and I guess I am, too. I can generally tell from the ingredients if a recipe is going to taste good, and I can often tell what spices are in the foods we eat at restaurants.
Which Cookbook?
As Baby Boomers, we've been cooking for many years. And over that time, we have accumulated many recipes. But do you think we can find them when we want them? Usually, the conversation starts with, "Do you remember that black-bean and squash with corn and cilantro recipe? What was it called? Where is the recipe?"
If you are anything like us, your recipe filing system is a jumble of note cards, pages in a journal, clippings stuck here and there, typed recipes in a notebook, and lots of cookbooks with notations like "excellent" or "use more garlic next time." We've been frustrated with this (lack of a) system for many years.
Sharing the Best
We knew there had to be a better way! We thought technology could help us. So we decided to create an online, searchable database to store our recipes. But as we talked with family, we found they wanted access to the recipes they enjoyed while growing up, too. And our culinary friends thought an accessible database was a terrific idea. So Recipe Idea Shop, a healthy twist on comfort food was born to store our recipes for all to see.
It's Just an Idea
We believe that recipes are, for the most part, guidelines, not strict formulas to be followed exactly. There are certain rules of proportions necessary to create masterpiece food but other than these few rules, cooking should be a continual experiment of taste, appearance, and texture. You'll see many of the recipes we share have stories about how the ingredients shown were chosen or a personal memory about the food. We encourage you to comment with your own variations for the recipes as well.
Whether you are just learning to cook or have been at it for many years, our hope is you will find Recipe Idea Shop a place where you can find your favorite recipes and get answers to all your cooking questions. We encourage you to experiment, have fun and enjoy the pleasure of good food, attractively presented, and shared with others.
We hope you enjoy our recipes!
Bon appétit!
Lois and Don