If you're looking for some delicious vegan side dishes for Thanksgiving, you're in luck! From classic green bean casseroles to vegan butter spread, there are so many ways to put tasty vegan dishes on your holiday table.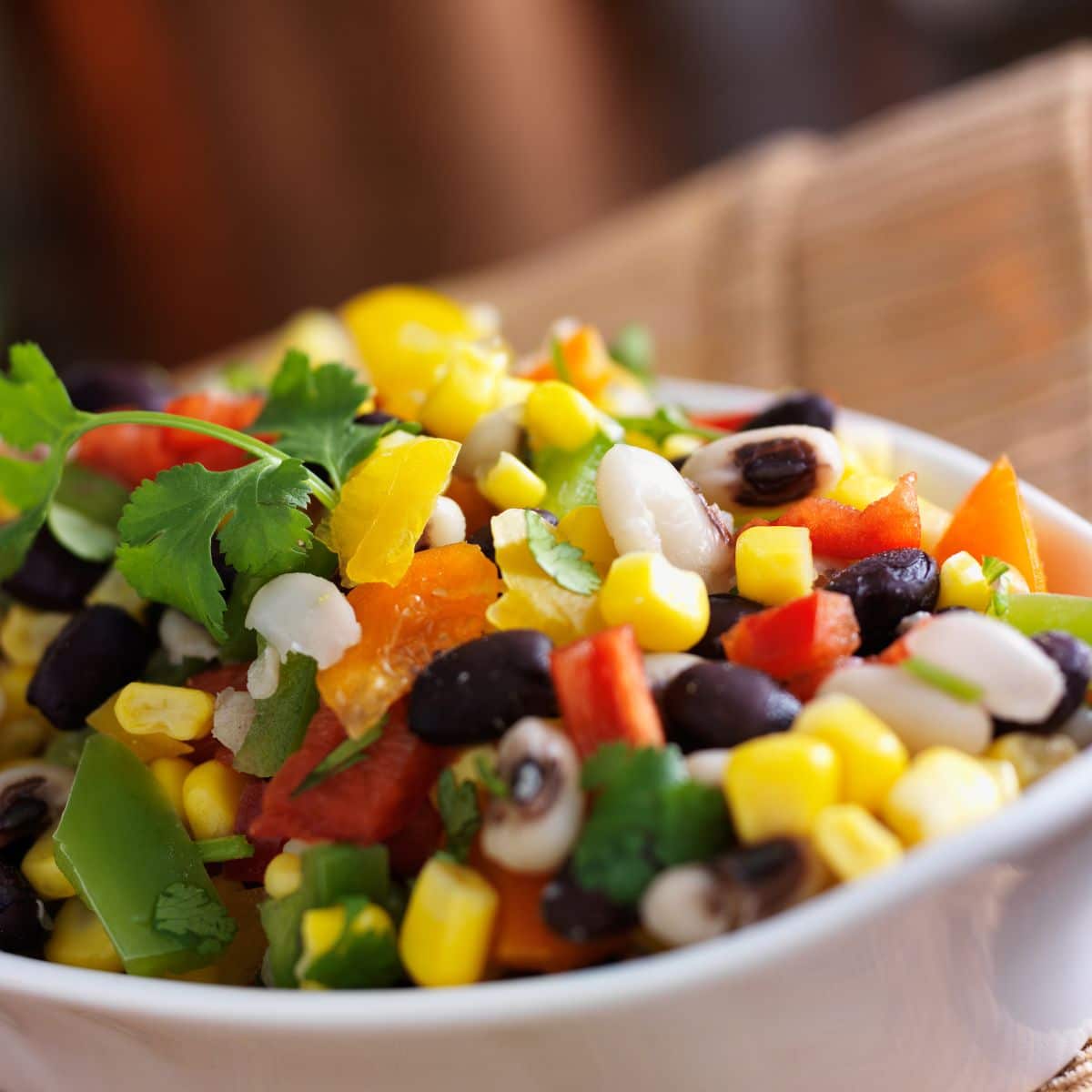 A lot of the classic Thanksgiving side dishes we are used to will have ingredients like heavy cream or cheeses, but that doesn't mean you can't do it with a vegan twist! You can use vegan alternatives and still bring lots of flavors!
In fact, I find that many of these rich dishes taste even better with extra flavor and a healthy recipe when you choose to make vegan versions of them.
Remember to add some Thanksgiving-flavored punch and a colorful autumn fruit salad to your meal.
And now, join me as we take a look at some vegan side dishes for Thanksgiving.
Vegan Side Dishes For Thanksgiving
Who says you need meat to enjoy your holiday dinner? These vegan Thanksgiving sides include everything you need to create a plant-based holiday feast your family will love.
Final Thoughts
As you can see, there are so many amazing ways to put delicious vegan foods on your holiday table. Try some of these recipes, top them off with some fresh sage, and you're good to go!
I love vegan recipes and I love making vegan versions of the classic foods I grew up with on Thanksgiving and other holidays. In fact, these vegan Thanksgiving sides are so tasty, that even meat-eaters will enjoy them! You don't need to sacrifice flavor or the foods you love just because you want to eat vegan.
Your holiday guests can enjoy these side dishes and you'll be happy about the vegan side dishes you've made with just a few simple ingredients. If you want to enjoy a traditional Thanksgiving meal without lapsing from your vegan diet, these recipes were made for you.
Need more ideas? Check out this book: Vegan Thanksgiving Dinner & Pies