Next time you have a K-party, you might consider serving only foods that start with a K. Imagine the fun you can have if you serve up all K-themed foods. But what if you don't know enough foods that start with this letter? That's okay because it's easy to find out. But which fruits start with K? Here is a list of fruits you can consider for your party.
Many fruits start with the letter K, including kaffir lime, kabosu fruit, Kakadu plums, kutjera fruit, kiwi, kahikatea fruit, Keitt mangoes, Kepel fruit, kumquat, key limes, and Korean pears, to name a few. These fruits come from different parts of the world and have many health benefits.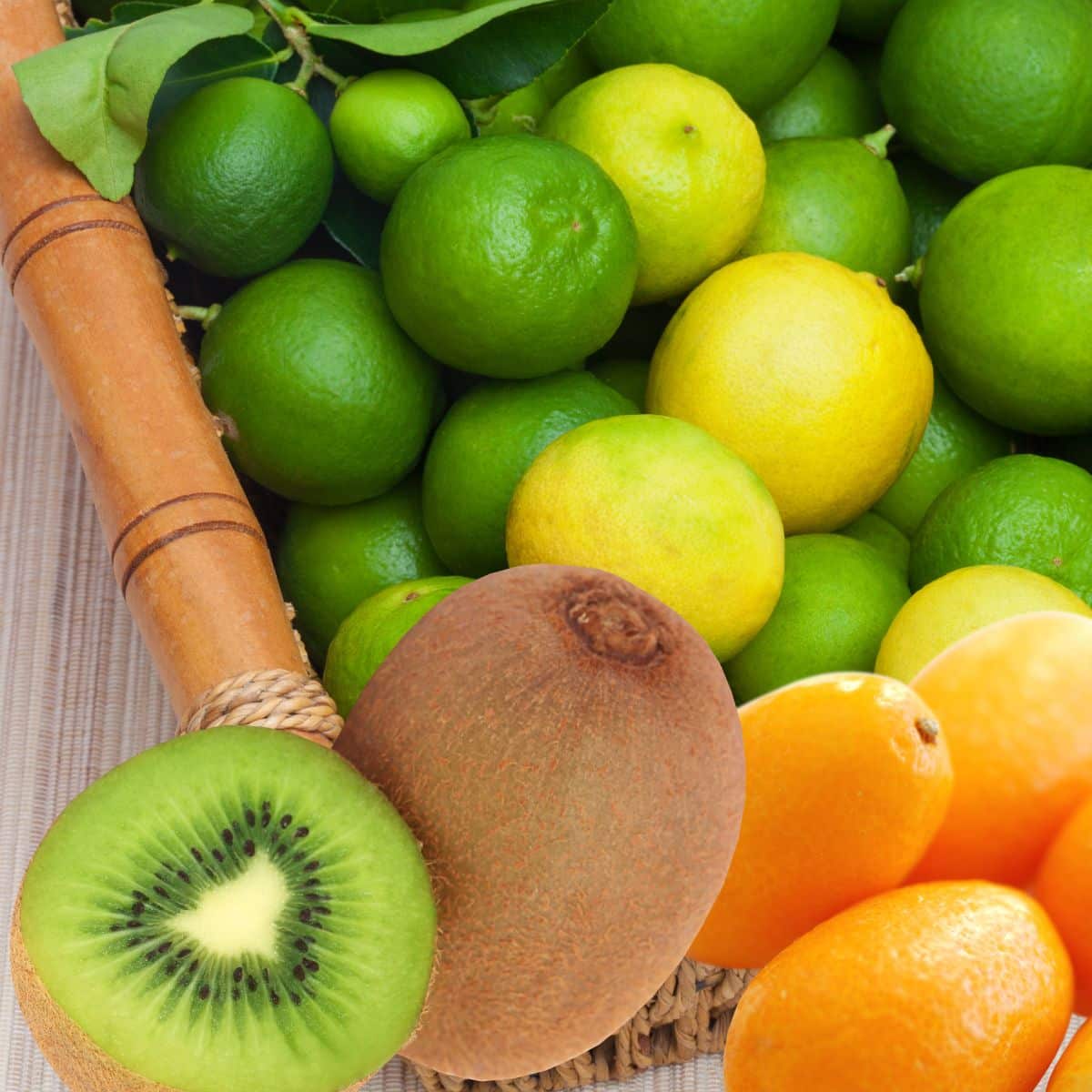 While you may have heard of some of these fruits, others might be entirely new. What are they? Where do they come from? How do they taste? We will answer this and more to give you the ultimate guide to interesting fruits that start with the letter K. A good thing to note right away is that many of them are tropical fruits.
11 Fruits That Start With The Letter K
There are so many fruits that start with K. And, as each fruit is delicious and unique, I suggest giving them all a try when you have the chance. We will discuss each fruit in detail, explaining its taste, country of origin, health benefits, and seasonal time.
Although you probably won't find all these fruits in your home country, you will undoubtedly find them while traveling the world. Therefore, you can consider this list as part of your fruits to try abroad bucket list. Here are 11 exciting fruits that start with the letter K.
1. Kaffir lime fruit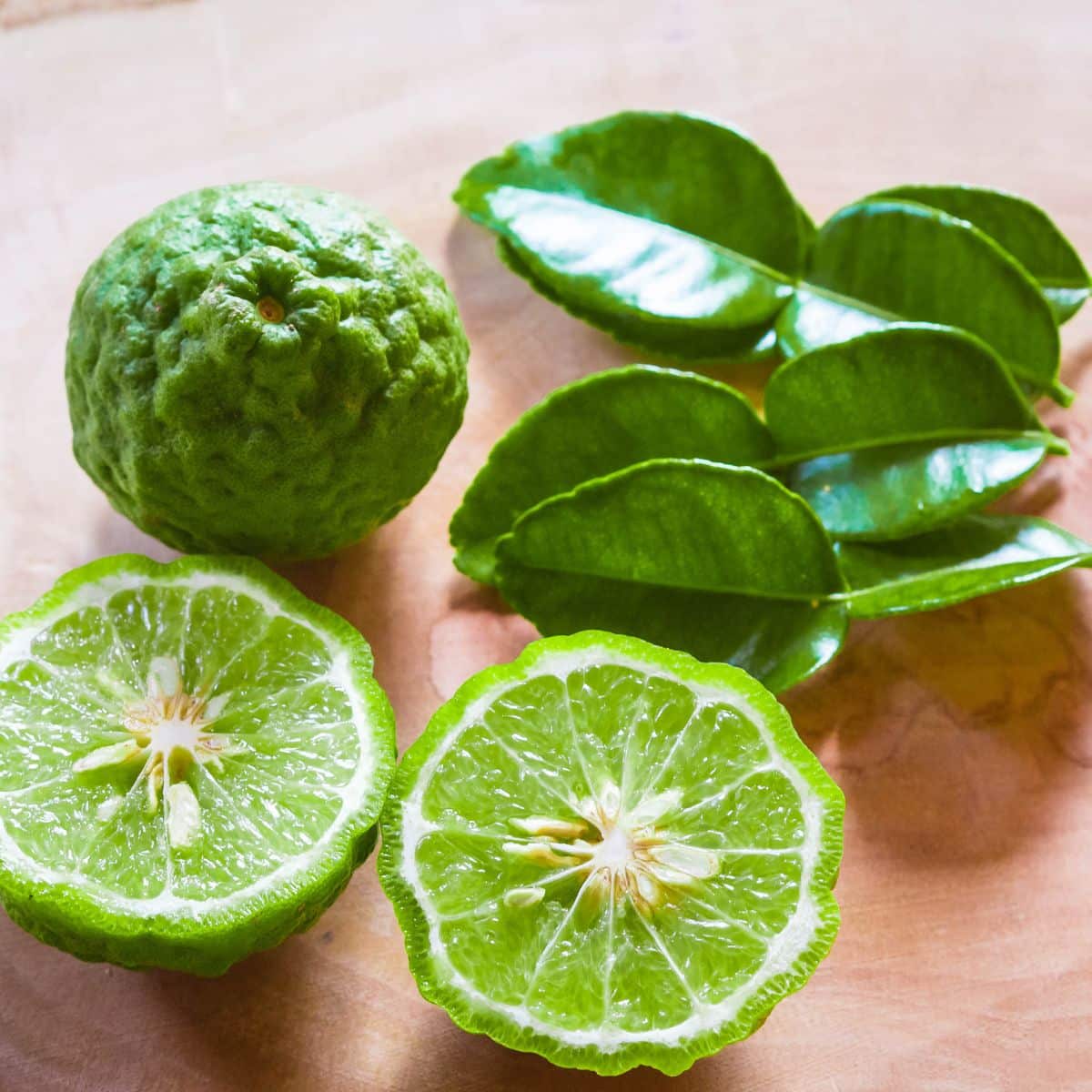 Kaffir limes are an interesting addition to the citrus family. These limes have a dark green color and rough, uneven skin. They aren't juicy or pleasant to eat. However, they smell delicious and are often used to make essential oils or enhance other dishes' flavor.
Kaffir limes originated in Southeast Asia and Southern China. As with all citrus fruit, kaffir limes are high in vitamin C and other nutrients to boost your immune system, keeping you healthy. Kaffir limes are in season from spring to autumn.
2. Kabosu fruit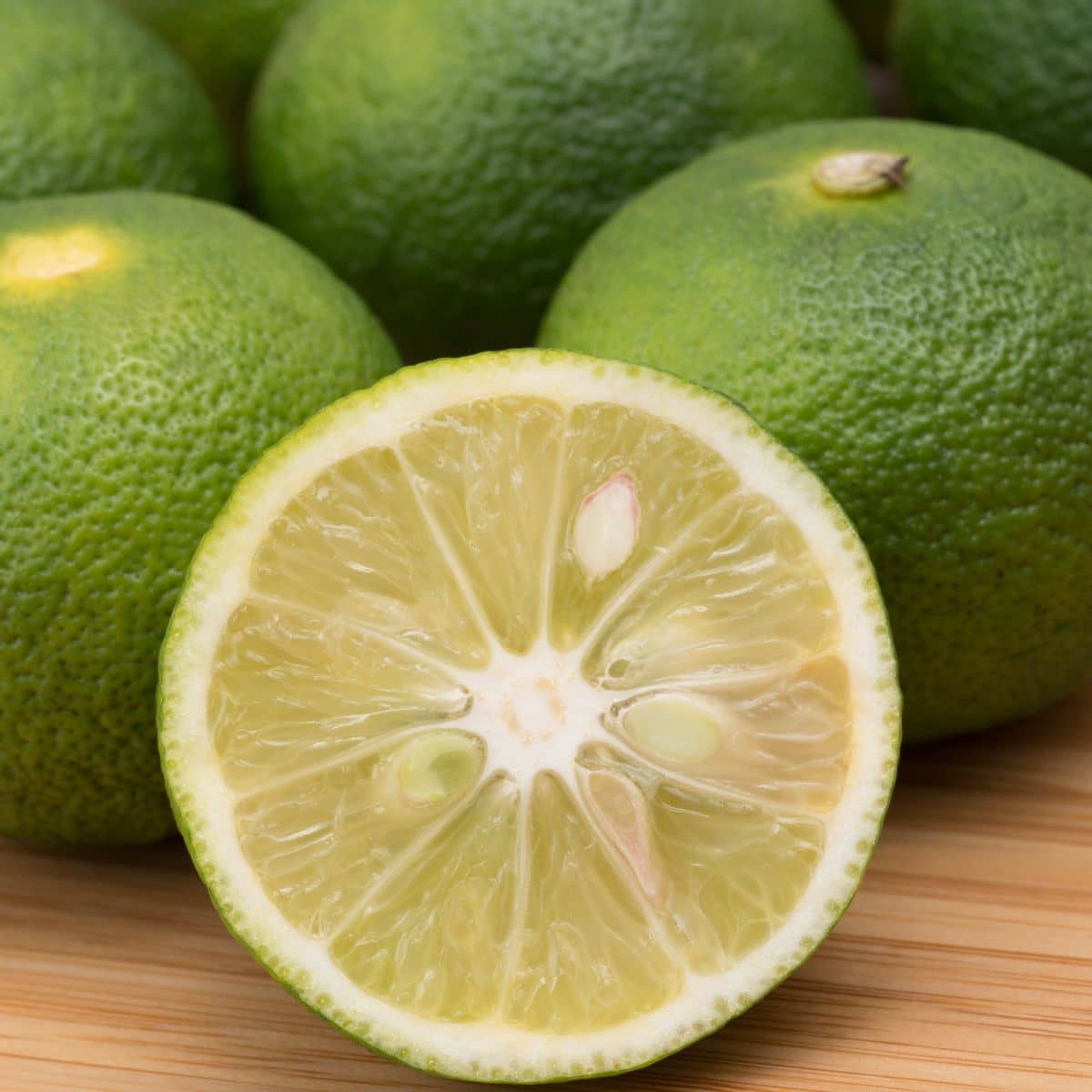 Kabosu fruit originally comes from Japan and reminds one of a mix between a lemon and an orange. When unripe, these fruits look like a round lime. When ripe, they look like a round lemon. However, their taste reminds you of an orange or melon. They also have a subtle mint flavor.
Although the taste might seem appealing, Kabosu fruit isn't really eaten fresh. Instead, this vitamin C powerhouse is used to flavor sushi and other foods. Kabosu fruit is in season in Japan in November and December, when the fruit has yellow skin and pale-yellow flesh.
3. Kakadu plum fruit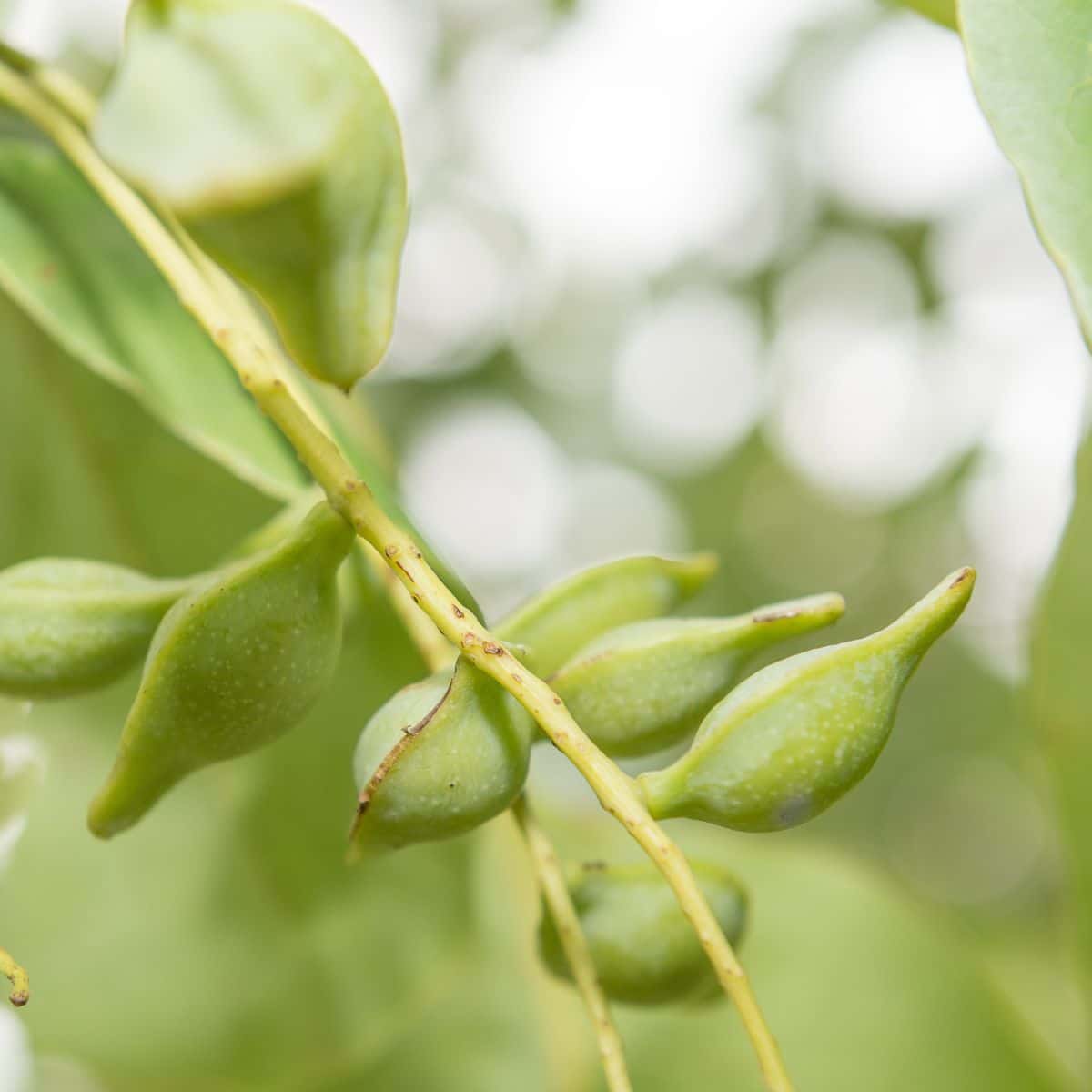 Kakadu plums are shaped like plums but have a greenish-yellow color. These fruits are native to Australia and are often used as medicine, thanks to their high vitamin C levels. Kakadu plums have the highest vitamin C levels of any fruit and help to strengthen your immune system.
The flavor of a Kakadu plum reminds one of apples and pears. These fruits are in season from January to May and are often used to make relishes, sauces, and jams.
4. Kutjera fruit
Kutjera fruit is another native Australian delicacy. This fruit is also known as an Australian desert raisin and resembles a dried date in some sense. Kutjera fruit has an acidic and caramelly taste. Many people compare the taste of Kutjera fruit to a tamarillo, a type of tomato.
Kutjera fruits are high in nutrients, especially protein and various minerals. Kutjera fruit is often pureed and added to savory dishes, like curries and proteins, to enhance the flavor and aroma of the dish. You can find kutjera fruit in season from autumn to early winter.
5. Kiwi fruit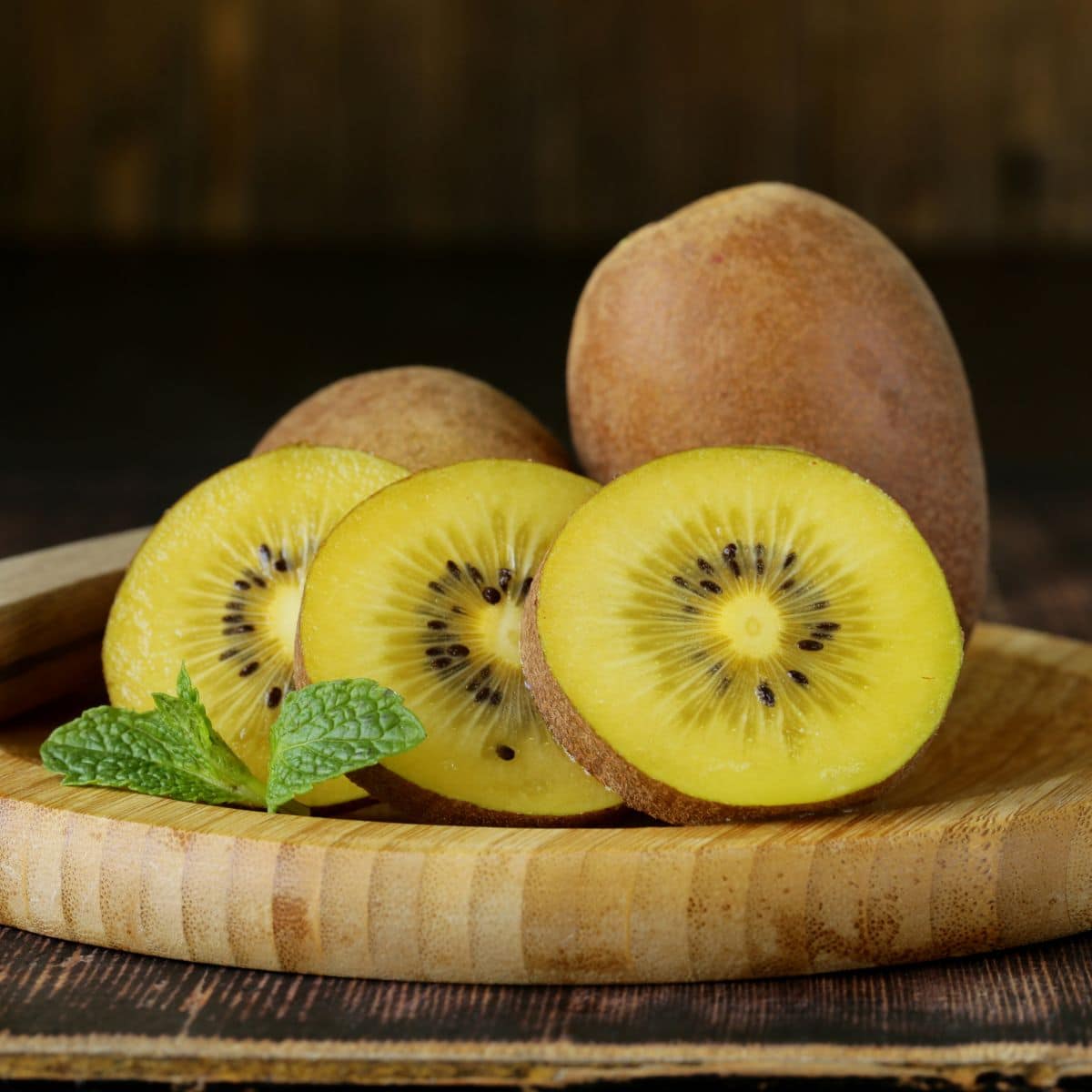 Kiwi fruit is one of the more popular fruits that start with a K. It is also something you have likely come across in your local grocery store during the summer months when they are in season. Kiwis come in yellow and green, and both varieties taste sour and sweet.
Kiwis originated in New Zeeland. However, they are now commercially farmed in many other countries, including France and China. Kiwis are high in vitamins and minerals, which help to strengthen your immune system. Furthermore, Kiwis also aid in your digestive health.
6. Kahikatea fruit
Kahikatea fruit grows on one of New Zeeland's tallest native trees. These bright red fruits look like berries and are in season in the summer months. They are often enjoyed fresh and are used in traditional practices to cure diseases.
Kahikatea fruit is high in vitamins and minerals. They are described as being sweet with no additional flavors. These interesting berries are definitely worth a try next time you are in New Zeeland.
7. Keitt mangoes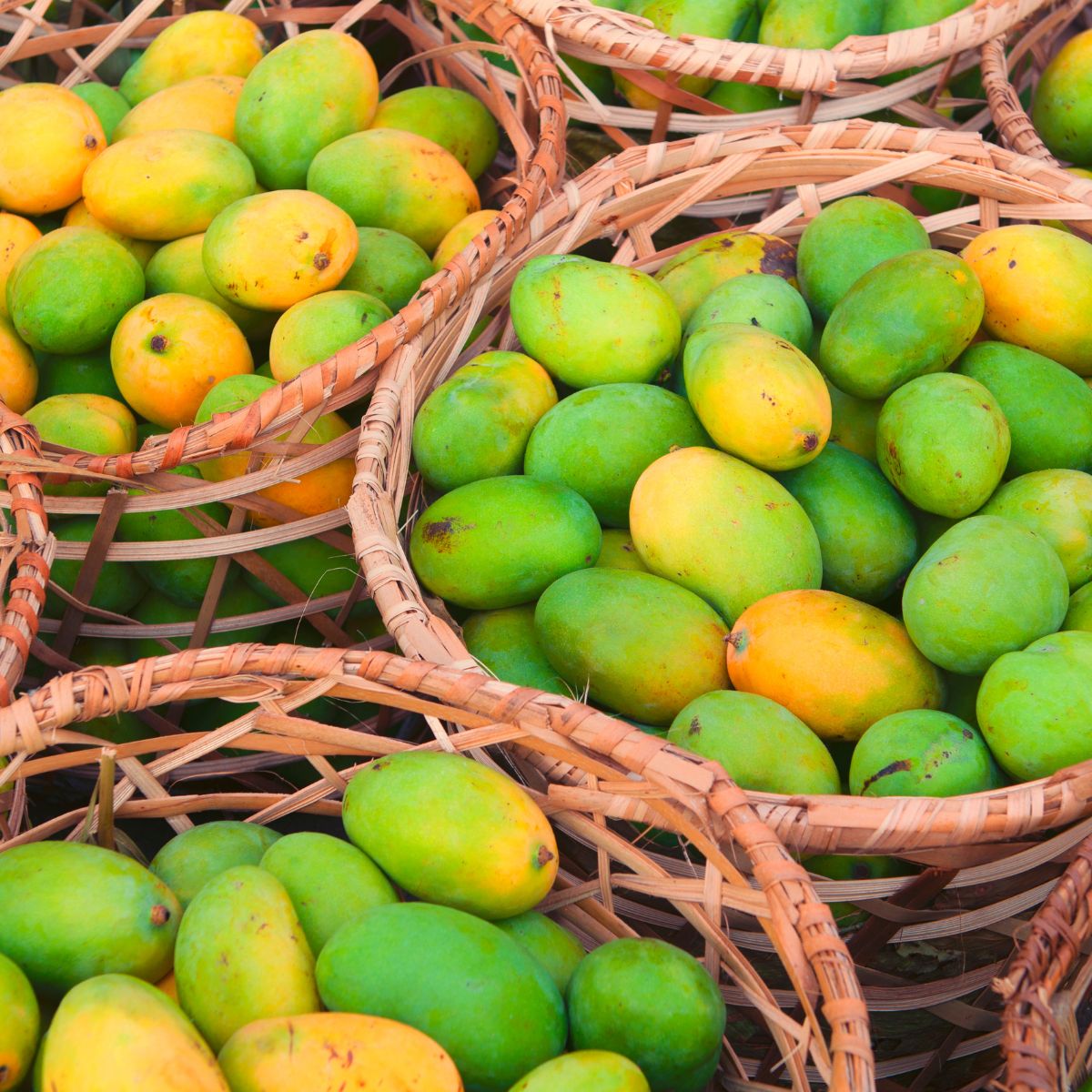 Keitt mango fruit originated in Florida, USA, and is a large, red mango variety. These mangoes have deliciously juicy flesh and a sweet and slightly sour taste. They are high in fiber and packed with antioxidants.
You can find Keitt mangoes in season from July to September. This fruit is often enjoyed fresh or used to make smoothies or added to salsa. Keitt mangoes are sweeter than green mango varieties and are one of the best mango varieties on the market.
8. Kepel fruit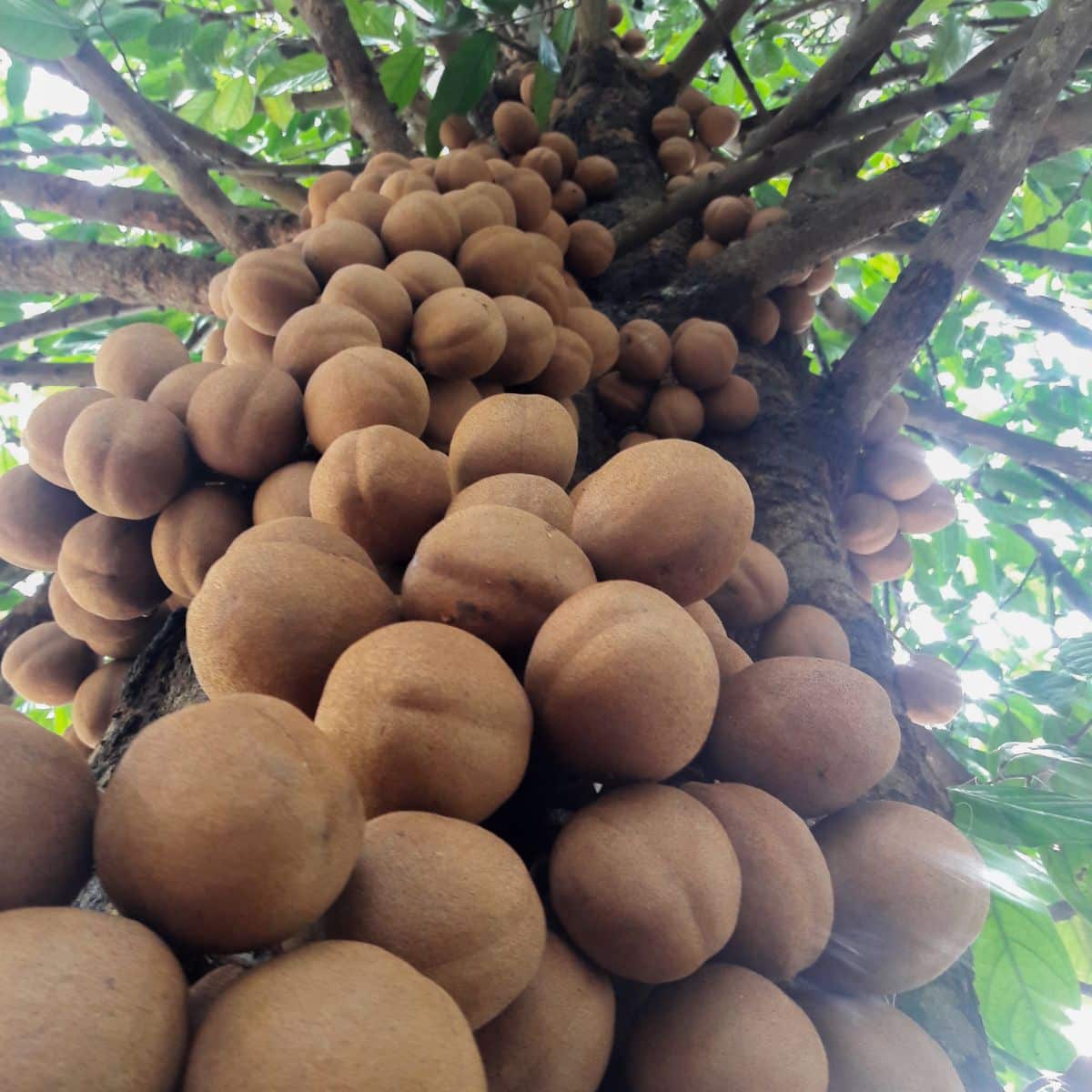 Kepel fruit is native to Indonesia and has a sweet tropical flavor. These fruits are round and brown and can sometimes be mistaken for a lychee variety. You can find Kepel fruit in Indonesia in the summer when they are juicy and fresh.
Kepel fruit contains many vitamins and minerals. It's also a great source of prebiotics, which assist in gut health and overall well-being. Kepel fruit is mostly enjoyed fresh and is used in traditional Indonesian cooking.
9. Kumquat fruit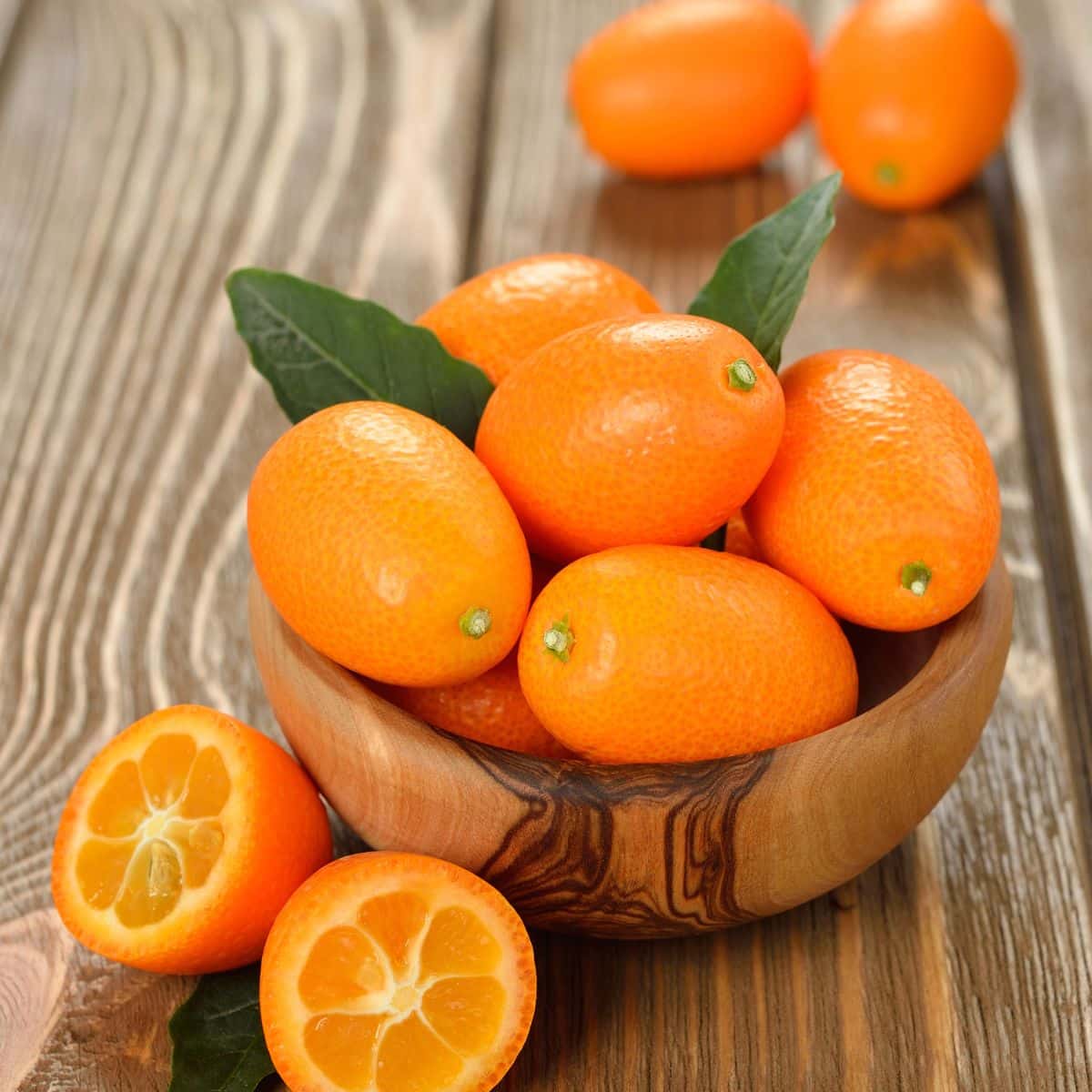 You may have seen a kumquat before in your local grocery store. Kumquats have the same shape as grapes but look like tiny oranges. These citrus fruits come from China and are often used in traditional Chinese medicine.
Kumquats taste tart, and the fruit can be enjoyed whole or made into a sauce or jam. Kumquats are in season during the winter, from January to June. These Asian fruits are also high in vitamin C and various other vitamins.
10. Key lime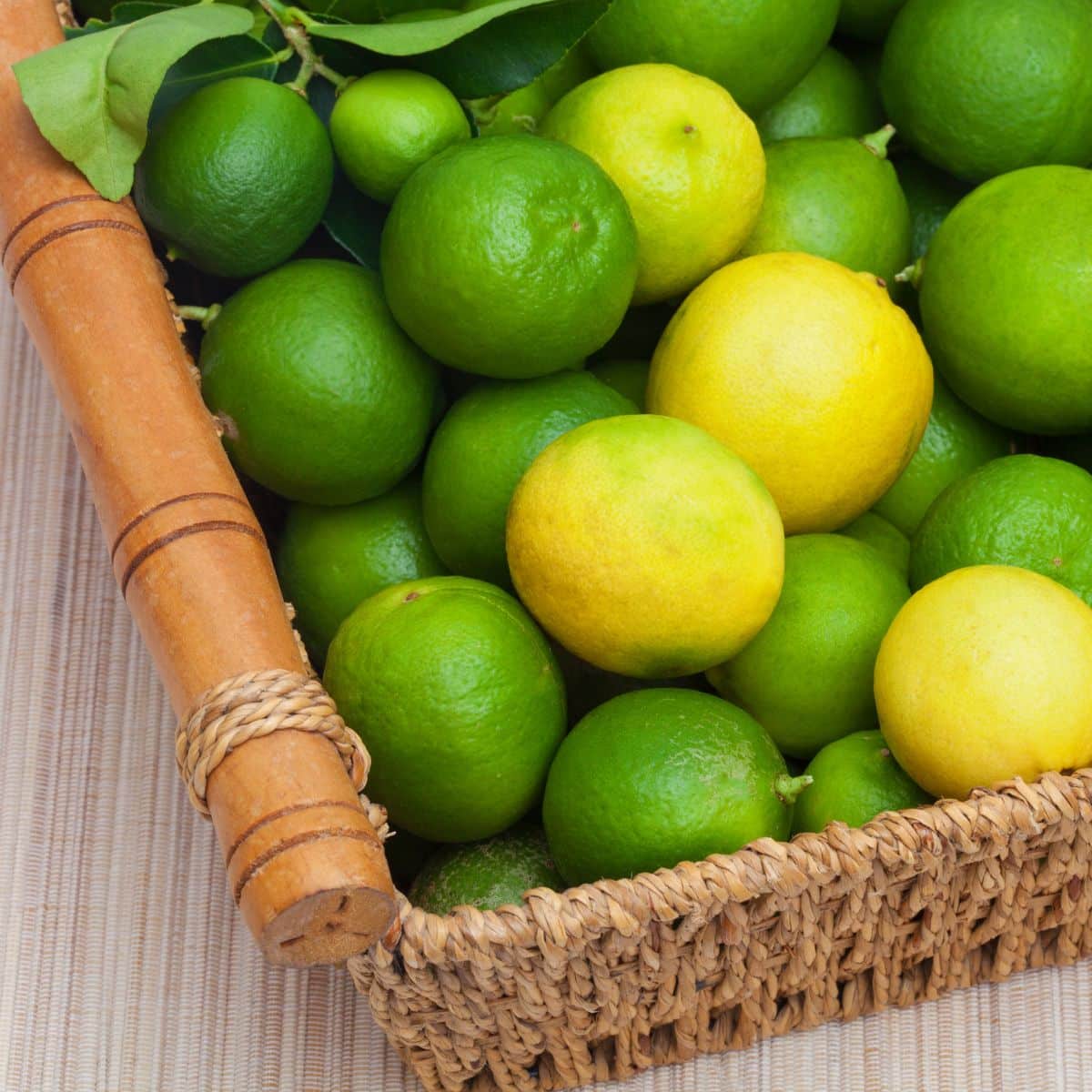 Key limes are another fruit you may already be familiar with. These round, juicy limes originally come from Florida in the USA. They are commonly used in various recipes, such as key lime pie and lemonade. And key limes are juicier than green limes and have a pleasantly tart taste.
They're in season in summer and are high in vitamin C. They are often used for pickling and baking and are praised for their delicious citrus fragrance.
11. Korean pears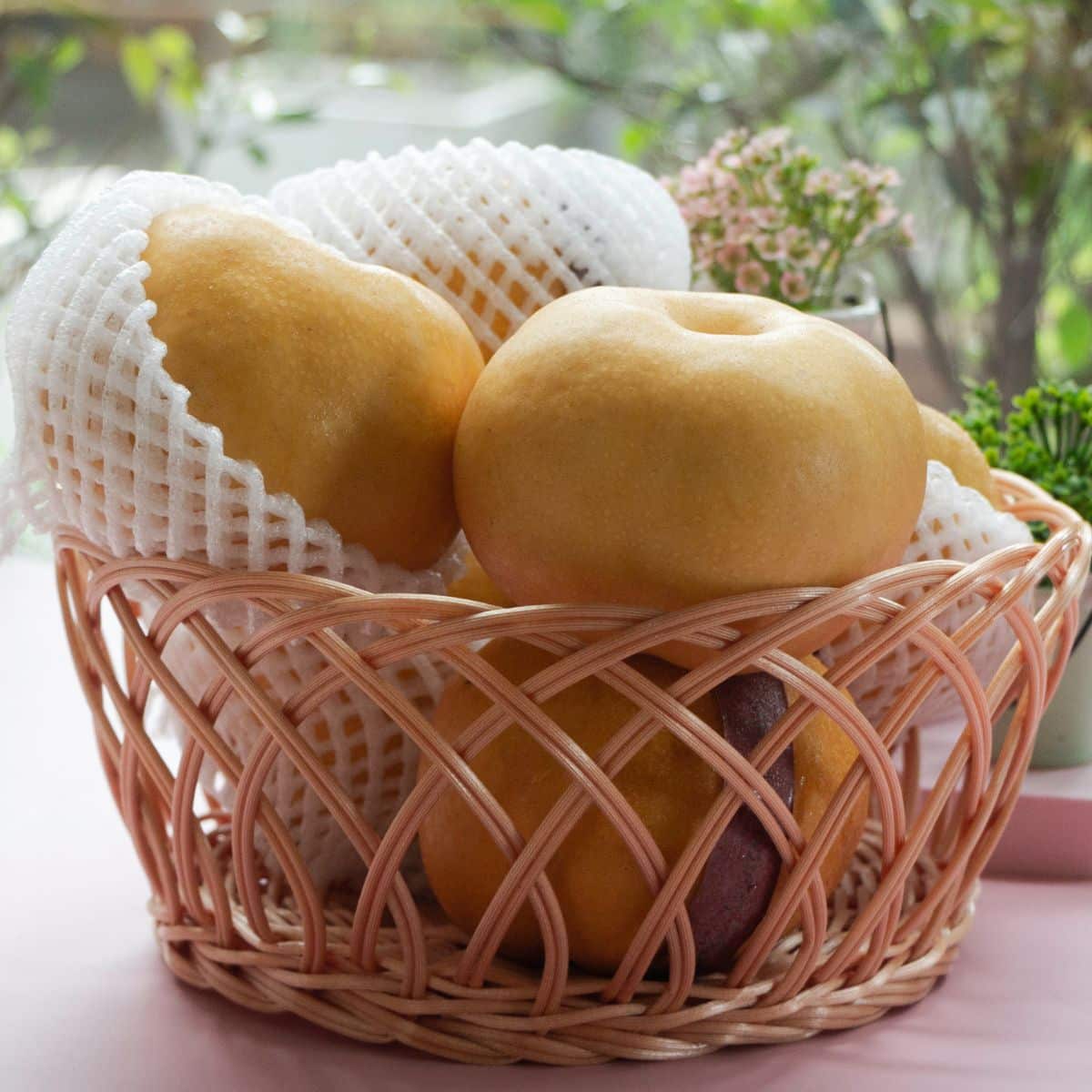 Korean pears are native to Korea and other Asian countries. These pears have crispier skin than the pears you may be used to. They also have a bright brown, orange, or yellow color.
This summer fruit is packed with various minerals and vitamins that help keep you healthy. Korean pears are sweeter and crunchier than other pear varieties and are a must-try when visiting Asia.
More Exotic Fruits That Start With K
The above is a small sample of fruits starting with K. Many of these tropical fruits can be used in smoothies and fruit salads (get ideas from my list of 20 Thanksgiving fruit salads).
Here are a few more fruits that start with the letter k:
karonda fruit
korlan fruit
knobby Russett apple
kundang fruit
kwai muk fruit
kapok fruit
FAQs
What veggies start with letter K?
Veggies that start with the letter k include kidney beans, kelp, kale, kabocha squash, and more.
What are foods that start with K?
There are many foods that start with K, including the fruits from this list. Some to consider are kabobs, kale, kasha, kumquat, ketchup, kettle corn, key lime pie, kingfish, Kung Pao chicken, and more.
There are too many fruits that start with a K to mention at once. However, we have discussed 11 fruits that start with a K that you must try. These fruits include kefir limes, kumquats, kiwis, Keitt mangoes, kabosu plums, and Korean pears, to name but a few. Each fruit has a unique flavor and is packed with minerals and vitamins to help you have a healthier lifestyle. Which one do you want to try today?