Recipe Idea: Mom's Meatloaf
Hi. It's Lois at Recipe Idea Shop, telling you about my Mom's Meatloaf. A cold day is always the perfect time for Mom's Meatloaf and a Baked Potato. You can bake them both in the oven for about an hour and make the kitchen toasty, warm and fragrant. Add some corn and the meal would be standard fare at my mom's house. Even as adults, my siblings didn't eat many vegetables besides potatoes and corn. It's sad because they missed out on some scrumptious foods. But since meatloaf, potatoes and corn was a regular on our table, I consider it comfort food. What's comfort food to you?
My mom was a good cook and I enjoyed her food. It sure was hard to learn her recipes, however, because she seldom measured anything. When I would ask her how she made a particular recipe, she would say, œOh, you know, I add a little of this and a little of that. I had to watch carefully to figure it out. The result? I learned to make Mom's Meatloaf and many other recipes. I can also cook with "a little of this and a little of that."
One of the things I add to my version of Mom's Meatloaf is gluten free crackers. Before I realized I was sensitive to gluten, I used traditional saltine crackers. Now, I buy Schar Table Crackers. They are absolutely scrumptious. Most gluten free crackers are dry and tasteless, but these are buttery and fabulous. Try them. I know you will love them.
Read on for recipe and nutrition...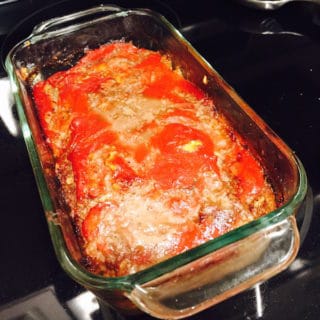 Mom's Meatloaf
Ingredients
1

pound

hamburger

¾

cup

crushed white crackers

saltines or gluten free crackers (Schär are best)

1

egg

1

tablespoon

Worchestershire Sauce

1

small onion

chopped

½

teaspoon

salt

¼

teaspoon

pepper

2

tablespoons

Catsup

½

teaspoon

yellow mustard
Instructions
Heat the oven to 350F degrees.

In a large mixing bowl, mix hamburger, cracker crumbs, Worchestershire sauce, onion, salt, pepper and egg until thoroughly mixed.

Shape the mixture into a loaf and put it in a loaf pan.

Mix the catsup with the mustard and spread it over the top of the loaf.

Bake at 350F degrees for one hour.