Spode dinnerware has been in production since 1760 when Josiah Spode I started his own pottery factory. There are many popular, iconic patterns and dinnerware sets from this company. One of which is the very well-known Spode Christmas set. Spode China has been gracing dinner tables of people all over for hundreds of years now.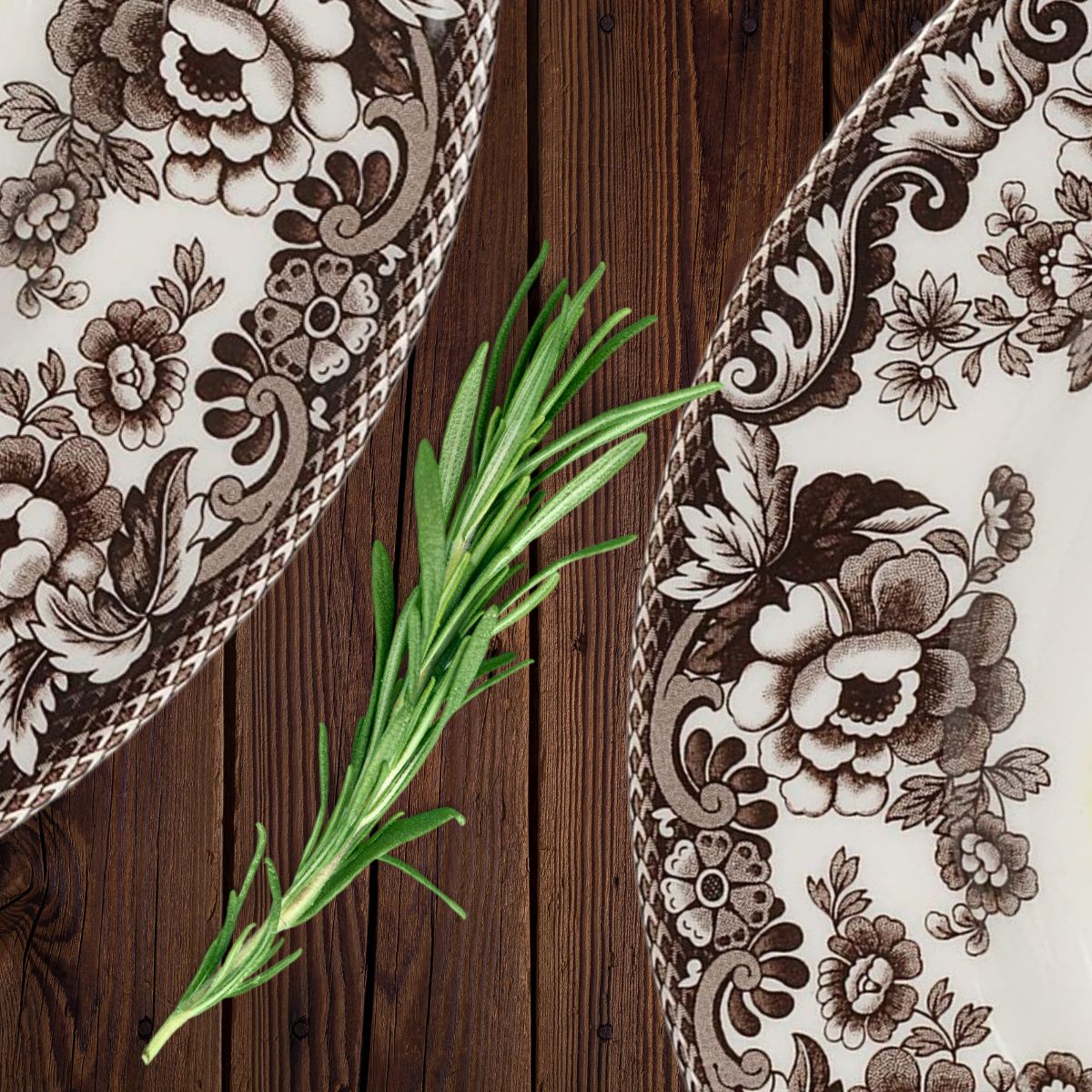 The Spode pottery company was formally established in 1770. Spode is remembered for perfecting the process of using blue under-glaze printing as well as developing an excellent formula for producing fine bone China - English China at its finest!
Dinnerware Patterns by Spode
Because Spode has been producing dinnerware for so long, you can always find antique China dinnerware or vintage dinnerware by Spode. The selections are enormous.
Some of their collections include:
Personally, I like all of the dinnerware by Spode. The Baking Days collection is one of my favorites because it is just fun. For rustic dinnerware, the Woodland patterns offer a lot of options from pictures of elk to birds in the wild and a hunting dog. And the Stafford flowers dainty look is perfect for Mother's day and Easter.
Spode Woodland Dinnerware
The Spode Woodland Collection is among the most beautiful patterns produced by Spode, the renowned English dinnerware company. The company was founded in 1770 by Josiah Spode who was famous for mastering transfer printing on dinnerware. The company is also credited for developing a formula for making English bone China which made Spode Fine China very popular worldwide.
The Woodland Collection was just introduced in the 1990s, but the patterns are based on traditional game patterns and feature a variety of animals within the frame of a well-liked border of British Flowers which has been around since the 1830s.
The use of this border is a good concept which makes it easy to mix and match the Woodland patterns. The British Flowers border also graces the Delamere pattern which coordinates nicely with this collection.
Why I like the woodland collection
What I like about this collection is that it rides the line between rustic dinnerware and fine china. It is perfect for a family that enjoys hunting and wildlife, and it can be used as a table setting for formal entertaining.
The American Wildlife dinnerware series features the black bear, elk, moose, mule deer, and snowshoe rabbit.
There is also a series of birds that make a good choice for bird hunters, and it coordinates well with the series of hunting dogs. These include game birds like the pheasant, quail, mallard duck, and such. Hunting dogs such as pointers, spaniels, golden retrievers, Labradors, and beagles bring life to this series of Spode Woodland Dinnerware.
The Woodland Turkey pattern is a very popular pattern for Thanksgiving dinnerware and it is also usable for turkey dinnerware for a traditional American turkey dinner. The fact that you can mix and match this dinnerware makes it an awesome choice for year-round everyday dinnerware.
At any rate, Spode dinnerware is an awesome choice. Their patterns are lovely and the dinnerware itself is of high quality. Many of their newer sets are dishwasher safe
How to Choose Your Spode Dinnerware Sets
There are many factors to consider when choosing Spode dinnerware sets. The first is the size of the set. If you entertain frequently, you will want a larger set that can accommodate a larger number of guests.
Another factor to consider is the style of Spode dinnerware you prefer. Spode offers a wide variety of patterns and colors, so you can choose the one that best suits your personal taste.
You should also consider the durability of Spode dinnerware when making your selection, and whether you want a microwave-safe dish set.
Some Spode dinnerware sets are made from sturdier materials that are less likely to chip or break. If you have young children, it may be worth investing in a more durable set.
Finally, keep in mind that fancy dinnerware sets can be costly. If you are on a budget, you may want to consider buying individual pieces rather than an entire set or buying a small set if you have a small family. By taking all of these factors into consideration, you can be sure to choose Spode dinnerware sets that will meet your needs and preferences.
Type of dishware materials
There are many different types of dinnerware available today. They can be made of different dinnerware set materials and this can be a factor in how you decide what to buy.
First, decide what type of material you would like your new dishes to be made from. Porcelain and stoneware are durable options that are resistant to chipping and breaking, while glass dinnerware is a more delicate option that can add a touch of elegance to any table.
What size and shape do you want?
Next, consider the size and shape of the plates and bowls you will need. Will you be serving large entrees or smaller appetizers? Do you prefer square or round plates? Are you shopping for your everyday dinnerware or a set for a special occasion?
From a full 12-piece dinnerware set to a smaller 5-piece place set, or anything else that meets your needs, you can find quality pieces from Spode.
Finding replacement pieces
If you have a Spode set and one of your pieces breaks or goes missing, don't despair. There are several ways you can get replacement pieces for your dinnerware sets. If it's a current set, you may be able to get it directly from Spode. You can also find this brand sold in Macy's.
If it's an older set or is no longer in production, you can check Etsy, eBay, online auction sites, and even Facebook Marketplace, to name a few.
Christmas Spode Dinnerware
Spode also has a great Christmas dinnerware set with an infamous Spode Christmas tree design. The Christmas Tree collection is just perfect for holiday dinnerware. I like it because there are accessories of all kinds to match the dinnerware set.
You can learn more about it in our Christmas dinnerware post. These sets are often on sale around the holiday season (check right after Christmas for some amazing deals!).
During the holidays, you'll also love these pinecone dinnerware sets!