The most popular German dinnerware companies have to be Rosenthal and Waechtersbach. They both have been in business for years with an international outlook and feature beautiful dinner plates that also hold up well over time. Rosenthal was established in 1879 and Waechtersbach in 1832.
The two companies produce totally different types of dinnerware. Waechtersbach Dinnerware is more casual when compared to Rosenthal Dinnerware which ranges from fine China to everyday dinnerware.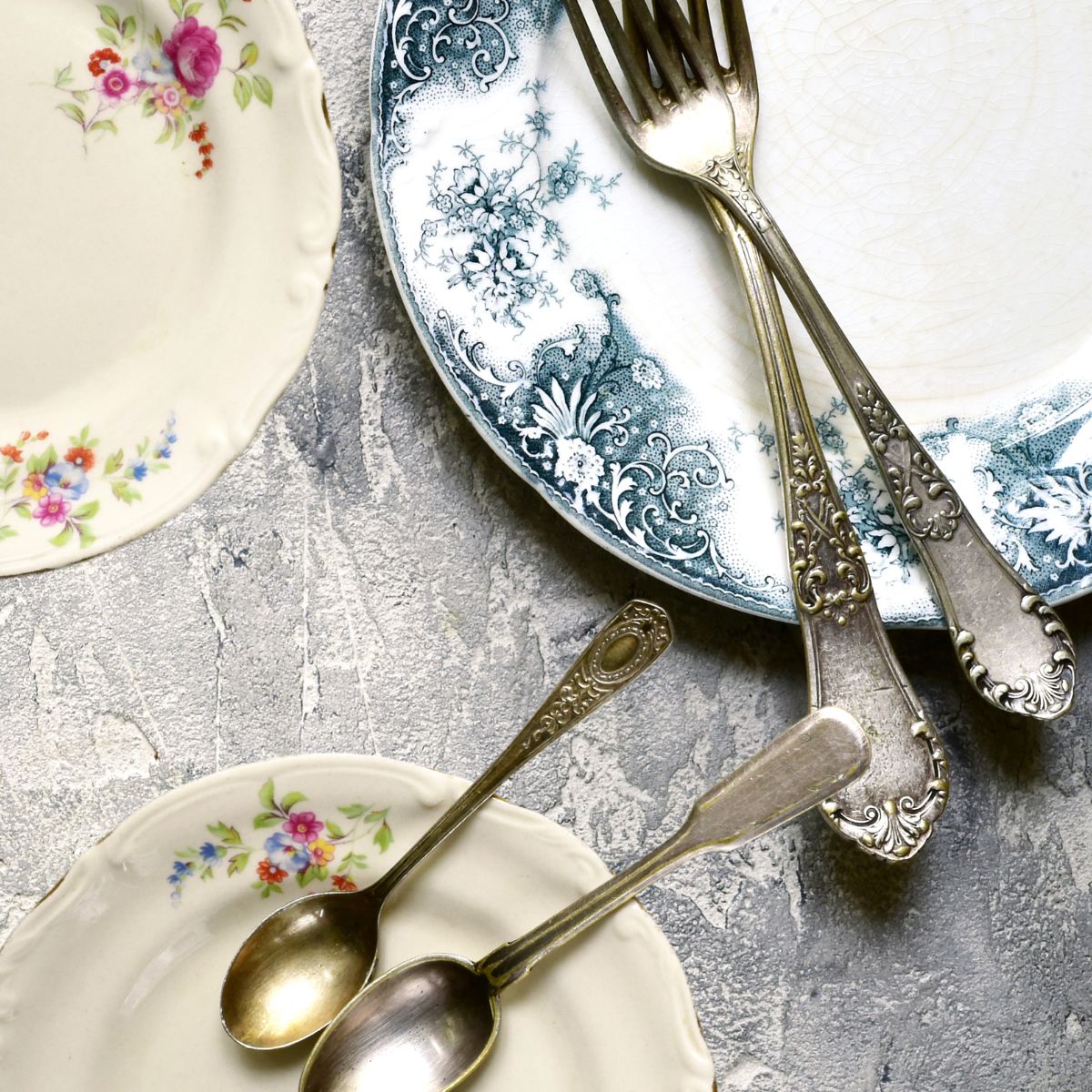 Another long-term dinnerware brand from Germany is Hutschenreuther dinnerware. It is very exquisite and has been in production since 1814. It is now owned by Rosenthal.
Dinnerware from Germany
German dinnerware is some of the most recognizable and sought-after dinnerware in the world. Famous for their classic designs, these dinnerware pieces bring a timeless elegance to any home or special event. It's best known for its intricate patterns and shapes.
From sculpted leaves and flowers to bold geometric designs, there are many options to choose from, allowing you to find the perfect fit for your table setting. Stoneware and other materials crafted by Germany's best artisans offer both beauty and durability, withstanding years of daily use without fading or chipping.
Most dinnerware sets offer several pieces that can be used for a variety of occasions, from casual family dinners to elegant receptions.
Whether you're looking for a single piece to complement your existing dinnerware collection or an entire set of porcelain dishes for more formal gatherings, German dinnerware is sure to provide an exquisite look that can match any style or budget. High-quality craftsmanship and an eye-catching design make German dinnerware an ideal choice that will last for years to come.
1. Rosenthal dinnerware
The brands produced by the Rosenthal company include:
Versace dinnerware
Rosenthal Classic
2. Waechtersbach dinnerware
I really like the holiday dinnerware that Waechtersbach puts out. The holiday pieces coordinate well with their dinnerware sets which makes it possible to decorate for different holidays and seasons without buying a whole new dinnerware set. To me, that is very practical.
3. Villeroy and Boch dinnerware
Villeroy and Boch is also a well-known German dinnerware company that has been around since 1748. I really like their modern styles of luxurious dinnerware.
The collections that are produced fit into both the casual and fine dinnerware lines and the company even services fine-dining restaurants and hotels.
Other German Dinnerware Brands
Arzberg Dinnerware is made in Germany. The designs are rather modern with white and two-tone colors. What I like about this brand is that you can buy the pieces individually so you can mix and match them to your desire and create your own, unique dinnerware set.
I believe that other German manufacturers of dinnerware might include Meissen, ASA Selection, Royal York, and Dresden, but I can't find much about these names, not enough to verify that they are German manufacturers anyway. I have seen pieces of dinnerware using these names on eBay and Replacements.com but I think the names might refer to a design, style, or location, especially since Dresden and Meissen are cities in Germany.
Dinnerware made in Germany is not as plentiful or as popular as dinnerware from other countries, but it certainly isn't because of a lack of creativity. The German dishes that I have seen are very stylish - some fancy and some simply practical. All seem to be of high quality.
Where to Buy German Dinnerware
You can find German dinnerware sets and individual pieces on Etsy, Amazon, eBay, and, of course, in second-hand shops.
If you're looking for a modern design, for example, then you can find a brand that is creating dinnerware sets today with modern designs and shop through them.
Some modern brands include:
Villeroy & Boch
Furstenberg
Rosenthal
Pfaltzgraff
German porcelain is made with care and durability, so it's a good, solid investment for your dinnerware set. If you're looking for something that will hold up well over the years, and possibly even be passed down through generations, this is a good place to start.
Classic and vintage German dinnerware sets
If you want a classic or antique design that may not even be manufactured anymore today, you can search Etsy, eBay, and second-hand stores. You can also look through collectors and auction houses for dinnerware sets or pieces to sets that you need to complete your collection.
For some serious collectors, the search for rare and missing pieces becomes part of the thrill and fun of collecting. Some examples of antique or vintage sets include:
Vintage Mitterteich Bavaria Germany Bone China

Schuman Arzburg Children's dishes Fairytale 3 pc. set

Vintage Schonwald Germany 5-piece setting

Schumann Bavaria Serving Set Germany US Zone Pattern SCH467 1946-49
Many sets like these will tell the pattern numbers, model numbers, or even the years they were in production. When shopping for vintage or antiques through second-hand shops, this is the best way to find what you're looking for.
Love Dinnerware? You May Like These