When the holiday season is near and you need an easy recipe to use for the annual church or family Thanksgiving dinner, you'll love this list of side dishes for Thanksgiving potluck. Here are some of my favorite recipes for this occasion. You may see some of your own favorite Thanksgiving potluck recipes on the list and I hope that these recipes will make it easier for you to choose the best Thanksgiving sides.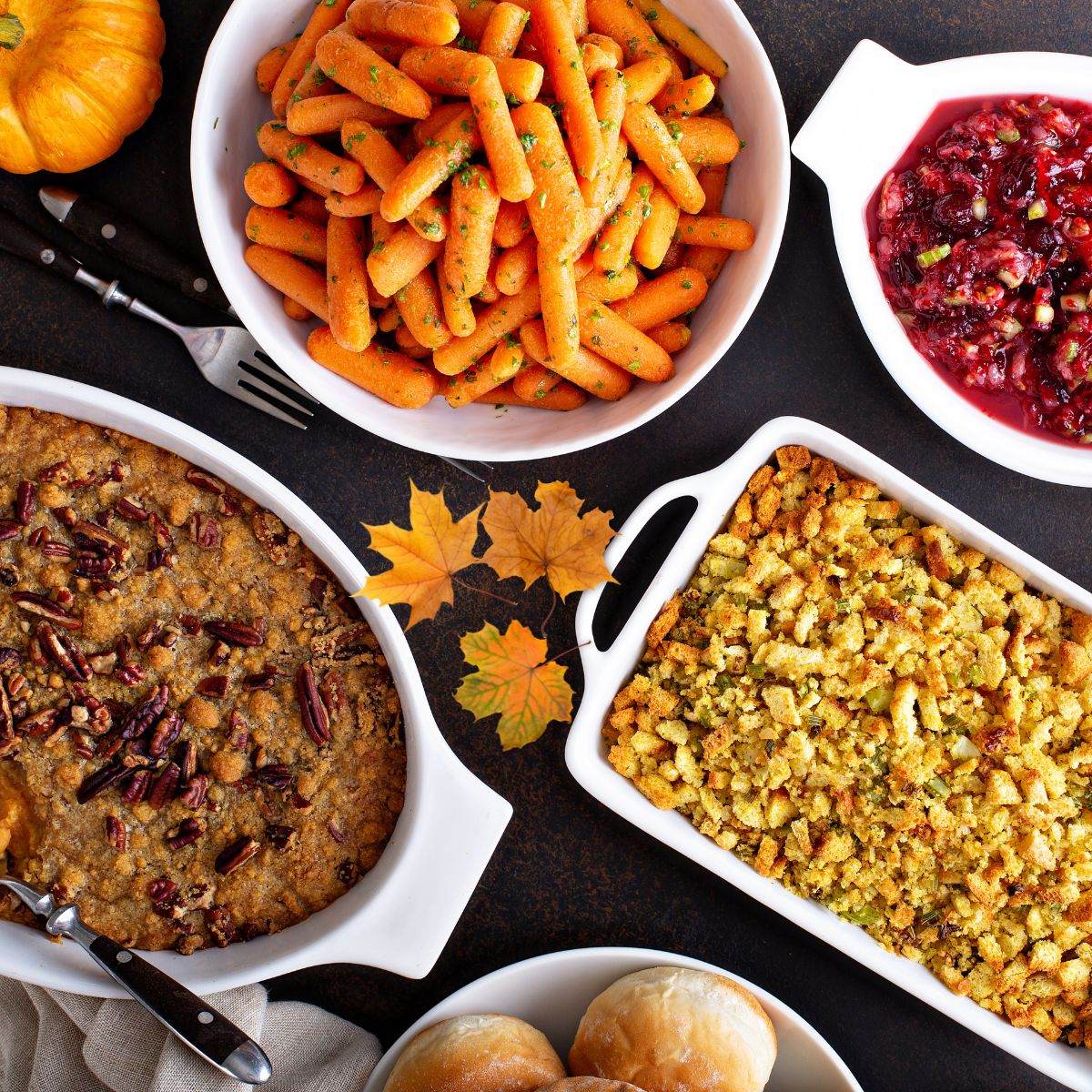 Whether your main course is turkey or something less traditional, the side dishes can help complete the meal. Some classic sides include macaroni and cheese, mashed potatoes (try these instant pot garlic mashed potatoes), sweet potatoes, gravy, dinner rolls, and more. You can ensure your side dish takes center stage when you choose cheesy potatoes or a yummy and healthy kale salad, for example.
And of course, you don't want to forget the desserts either. If you need a good reason to enjoy apple pie, we've got you covered! And, of course, don't forget the drinks: this list of Thanksgiving punch recipes is all you need. Now, let's look at those recipes.
Delicious Side Dishes For Thanksgiving Potluck
These Thanksgiving potluck ideas are perfect for side dishes you can bring for the special day. It's a great way to contribute to the Thanksgiving table and also a great way to showcase your favorite foods. Here are my picks for the best Thanksgiving side dishes that are perfect for potluck dinners. Hope you enjoy!
As you can see, there are many delicious side dishes for you to enjoy this Thanksgiving. If your family has decided to do a potluck, you can use this list to help you choose the dish or dishes you're going to bring to the occasion.
The Thanksgiving turkey is only the beginning. It's all the side dishes that truly complete the meal. From tender squash to wild rice, or whole-kernel corn, there is no shortage of dishes to add to the main event. Any of the yummy recipes from this list can be a crowd favorite at this special time of year.
Do you see your favorite or one you want to add to this year's Thanksgiving menu?