This holiday season, try one of these delicious Thanksgiving punch recipes. Thanksgiving is a time to gather with family and friends, and what better way to celebrate than with a festive punch?
Get your punch bowl ready because I am going to show you my favorite holiday punch recipes that go great with Thanksgiving dinner, or even for enjoying afterward as you sit around and enjoy time together with family.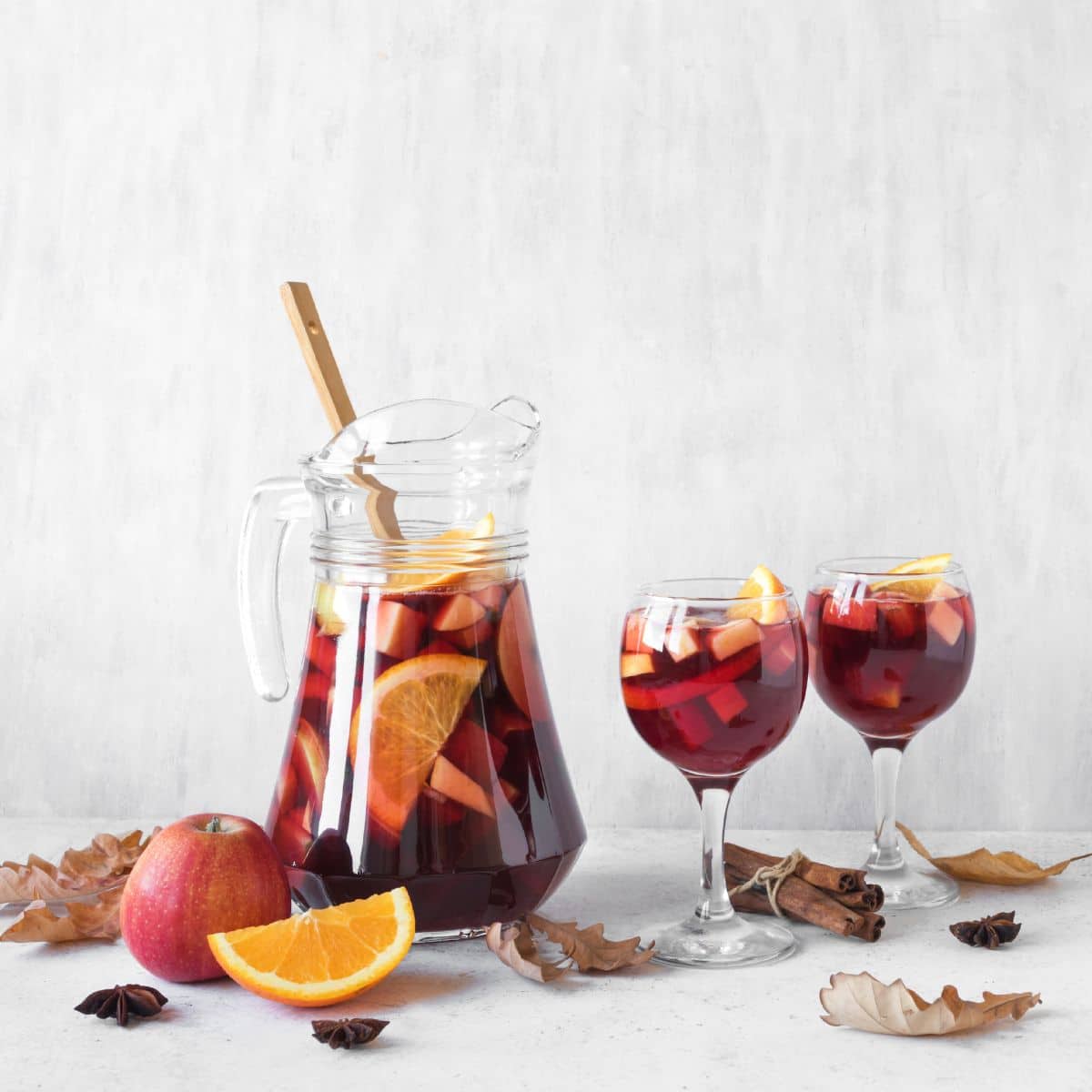 Tips For Making The Best Holiday Punch
For a traditional Thanksgiving punch, combine cranberry juice, apple cider, and orange juice. Then add in some sparkling water or club soda for a bit of fizz. Next, garnish with fresh cranberries or sliced oranges.
Some people use pomegranate juice for their holiday punch. You can use the most simple ingredients for your Thanksgiving drinks, or you might decide to get fancy with them since it's a special occasion. That's the beauty of a delicious drink on Thanksgiving Day.
For a non-alcoholic Thanksgiving punch, mix cranberry juice, limeade concentrate, and pineapple juice. Then add in some seltzer water or ginger ale for a bit of bubbly. Garnish with fresh cranberries or lime slices and you're good to go. Let's look at some other recipes.
Delicious Thanksgiving Recipes To Try
Thanksgiving Punch Recipes FAQ
Here are some commonly asked questions about holiday punch recipes.
Can punch be made ahead of time?
Punch can be made in advance, as long as it is preserved correctly. You may not want to add fresh fruit slices until you are ready to serve, especially if you make a large batch of punch, because they may not hold up well sitting in the punch for a long time.
What is the most popular drink for Thanksgiving?
There are many popular drinks enjoyed during the Thanksgiving holiday, but punch is high on the list. As you can see, there are many different ways to make a Thanksgiving punch so it's all about finding the one you love and perfecting it. Popular drinks usually include some form of apple slices or apple juice, as it is a favorite fall fruit. Some recipes also include orange slices. Maybe you use pear slices or pumpkin pie spice. It's all about choosing drinks you enjoy and that highlight your Thanksgiving meal. It also helps if you include your favorite fall flavors.
What is the traditional drink for Thanksgiving?
If you're wondering what drinks to serve at Thanksgiving, there is no official traditional drink. However, many families have a holiday tradition of a favorite punch of their own. You can try some different punch recipes and see which ones you and your family love the most. Maybe one will become a new traditional drink for your family.
What should I drink for Thanksgiving?
Honestly, anything you want! As you can see, there are plenty of great ideas for holiday drinks. I hope you find a delicious recipe from this list that you want to try, but really, you can drink anything you want for Thanksgiving. This is a time when families and friends come together, people take more time off work, and you can just relax and unwind. That's what this time of year is truly all about, regardless of what you choose to drink.
Thanksgiving Punch Recipes
Here are nine delicious Thanksgiving punch recipes to help you get even more out of the special holiday occasion. Which one will you try first?
Final Thoughts
Thanksgiving is a time to be grateful for all of the blessings in our lives. What better way to celebrate than with a Thanksgiving punch?
I hope these drink recipes gave you lots of great ideas for your own Thanksgiving punch recipe. You just might find one that becomes a new family tradition.
So, head out to the grocery store and even your own garden, load up on your favorite flavors, and give these recipes a try. They're also perfect for holiday parties. Fill up a large pitcher and enjoy!