Have you been asking yourself what to do with leftover pickle brine? Whenever you finish off a jar of pickles, there's always a lot of liquid left in the container and maybe you've been wondering what to do with the leftover pickle juice. While you can drink it straight, not everyone has the taste buds for that. And even if you do, you might get sick of it.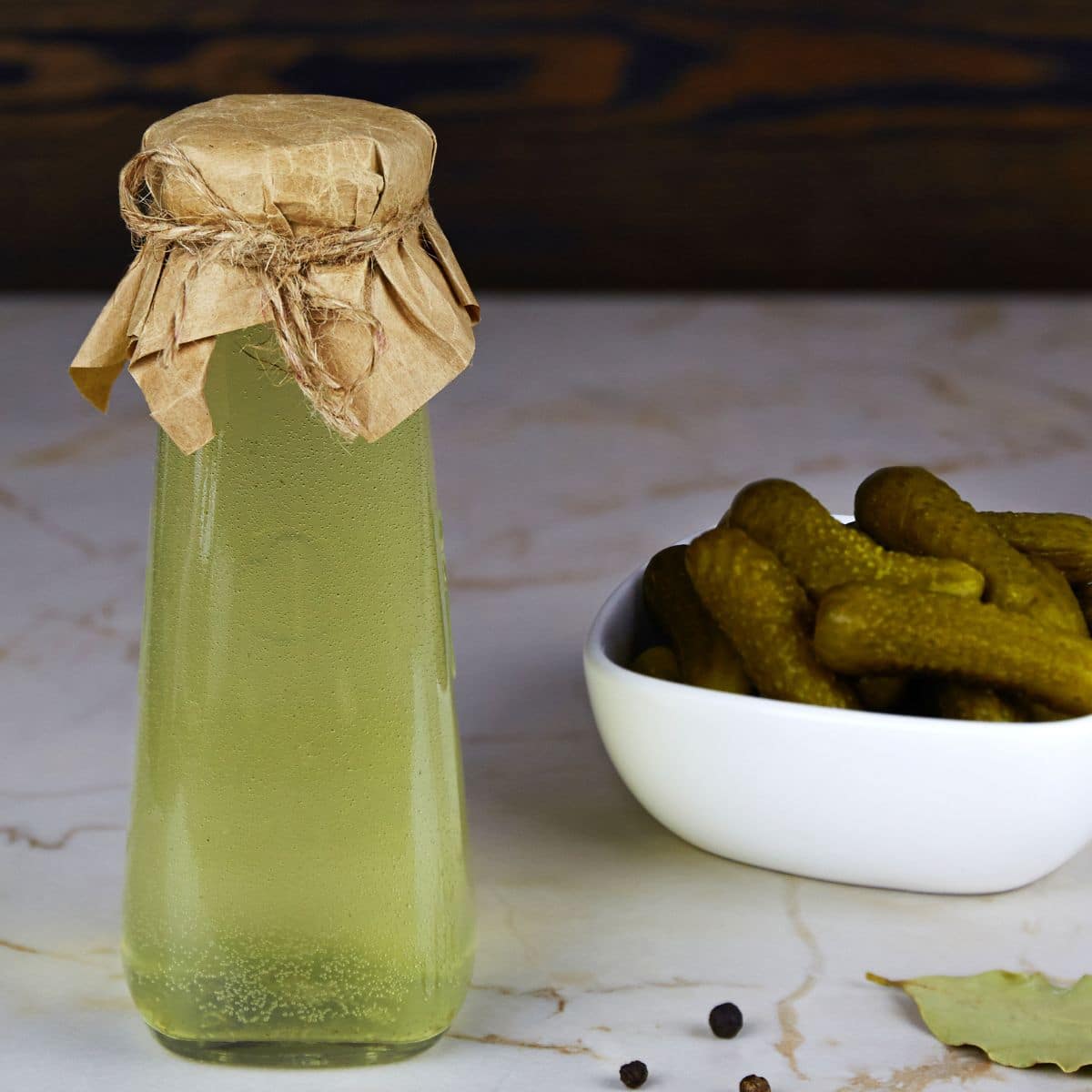 You'll be happy to know there is actually a lot that you can do with this pickle juice after you empty the pickle jar. Not all of these will work for everyone, but I wanted to compile a list of all the ways I've used pickle juice or have heard of it being used. Let's get to it!
5 Things to Do with Leftover Pickle Brine
Now, let's dive into the things you can do with leftover pickle brine. The first and most obvious thing you can use it for is to make more pickles.
1. Make more pickles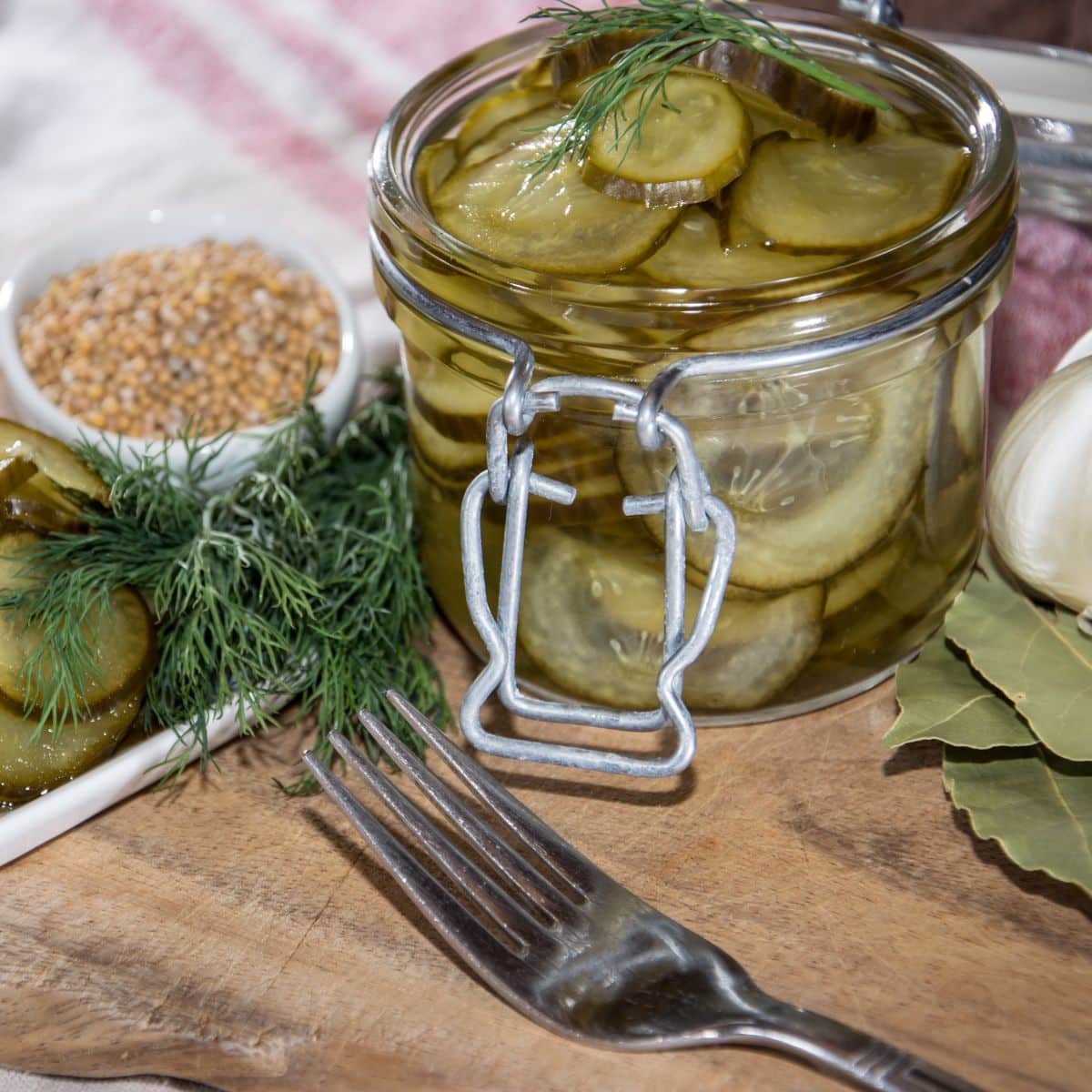 You can make more pickles with the leftover brine from your existing pickles. In addition to using cucumbers to make more pickles, you can also pickle other foods like carrots, beets, radishes, green beans, mushrooms, and even different fruits.
2. Use in deviled eggs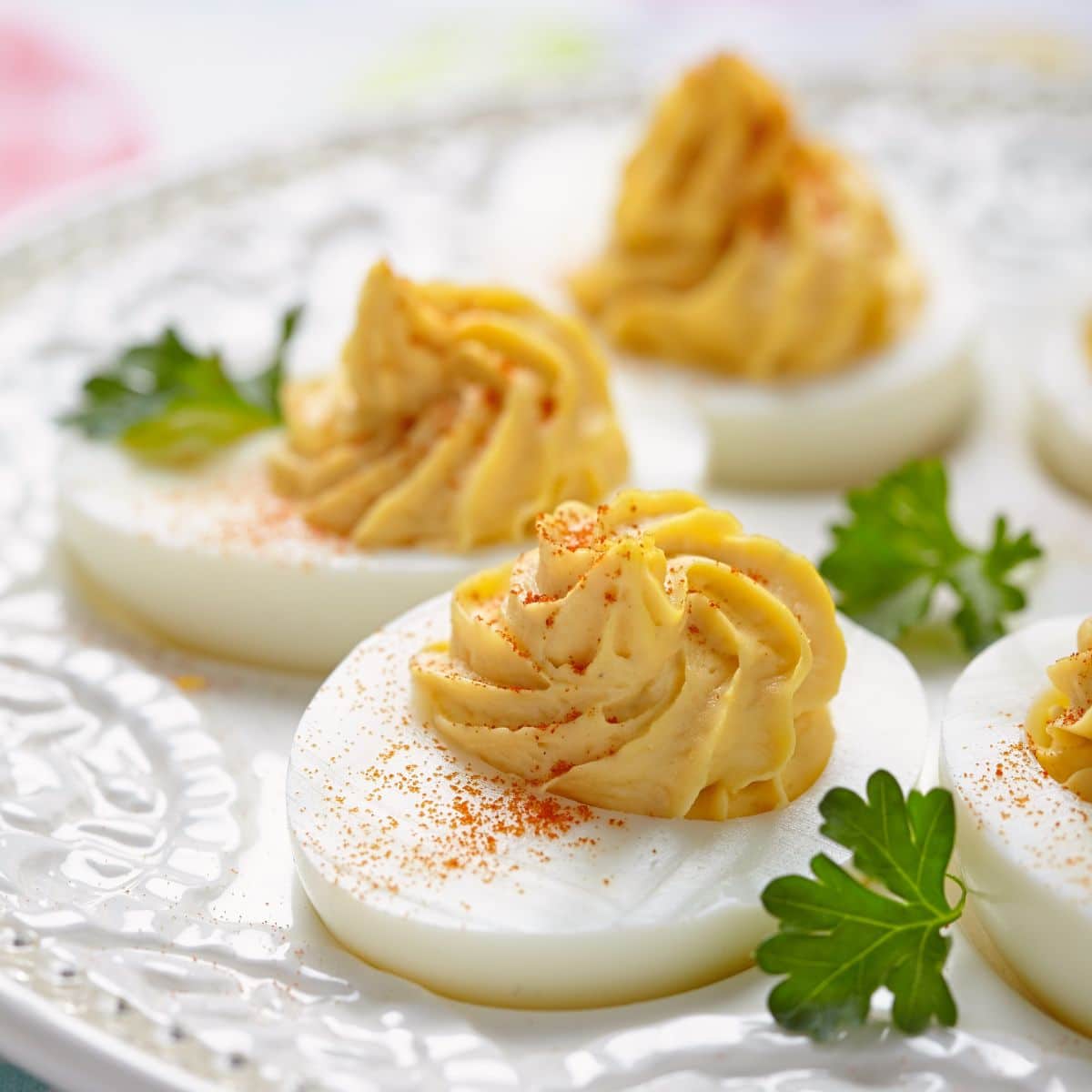 I have many childhood memories of my grandmother making her deviled eggs with pickle juice, and they can also be used for hard-boiled eggs. In a similar fashion, you can also use it to mix potato salad, macaroni salad, or chicken salad. It helps add moisture and gives a flavor boost to your mixture. Some people also put it in homemade salad dressings!
3. Boil potatoes in it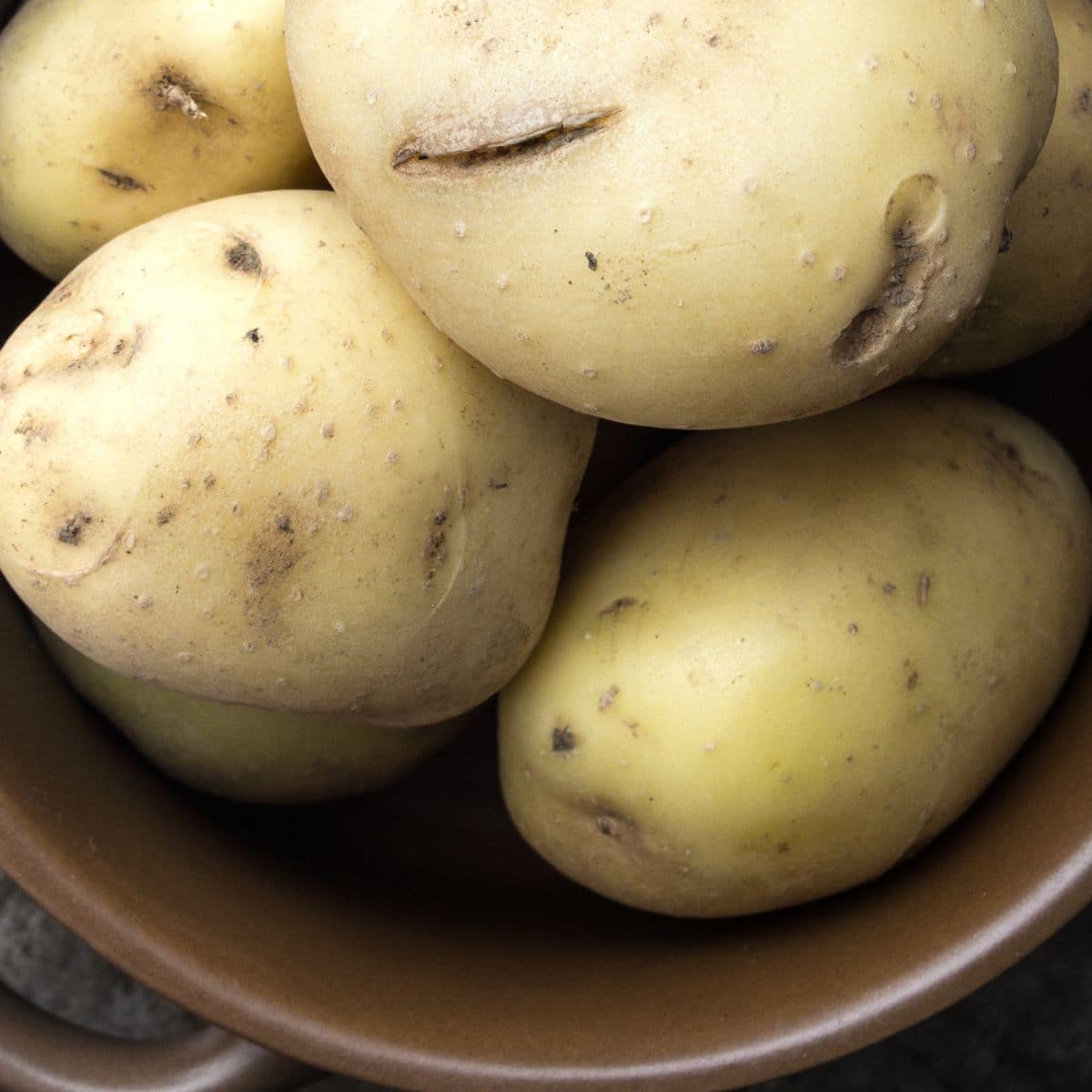 You can also boil whole potatoes in your pickle brine. It will season them well and the acid in the juice keeps the surface of the potato intact over time while the center will be creamier. This is good when you want to keep the potato whole, rather than mashing it.
4. Make pickle pops
Maybe it's not the summer snack you had in mind, but I actually know people who love to use the leftover pickle juice to make frozen pickle pops. You can do this with an ice tray or with any popsicle molds.
5. Tenderize meat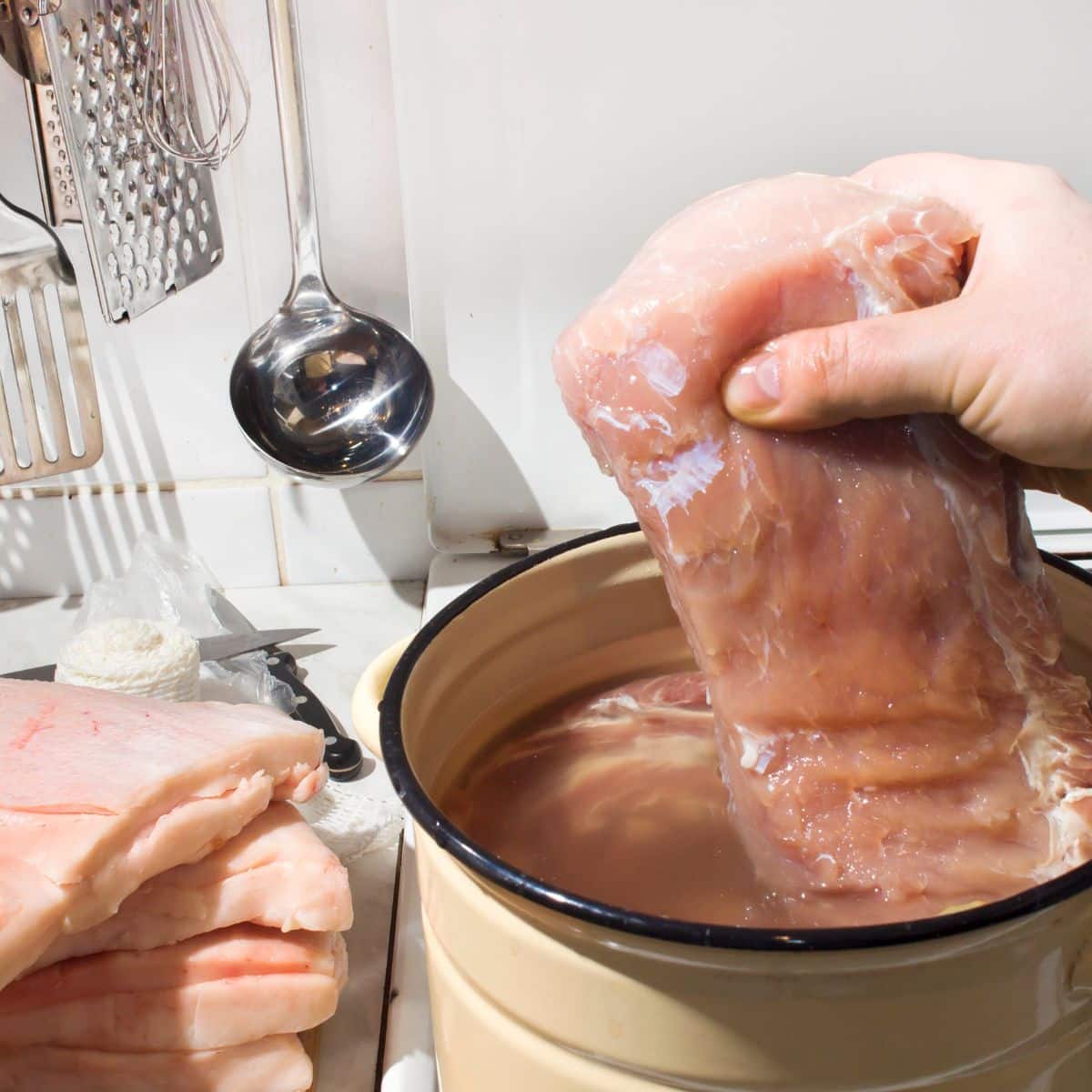 That pickle brine also happens to be very good at tenderizing meat. You can marinate your beef in it or drizzle it on fish before grilling. You can even brine your chicken in it. If you eat a lot of meats, it might be good to keep that pickle juice on hand.
What to Do with Leftover Pickle Juice FAQ
Are there any other questions you have about pickle juice that you'd like to have answered? Here are some commonly asked questions I have heard.
Can you keep leftover pickle brine?
If you've made pickles recently or finished off a jar of store-bought pickles, you might be wondering if there is anything you can do with the leftover juice. It seems such a shame to just pour it down the drain.
Good news! You can keep the leftover pickle brine from both homemade and store-bought pickle jars. It does need to be stored properly but it can keep as long as your fridge pickles could keep before you ate them, so no worries. Once you find out all the great uses it has, it might even become your new favorite condiment.
Can you reuse pickle brine to make more pickles?
You might be wondering if you can reuse pickle brine to make more pickles. As mentioned briefly earlier, you can use it for more pickles or to pickle other foods. Many veggies and even some fruits can be pickled.
Can you pickle cucumbers in old pickle juice? Yes, you can. Some people love to reuse the pickle brine at least twice. Some people will use it more than that, but it really comes down to personal preference and your comfort level with the pH balance of the brine you're using, and also which veggies you are pickling in it.
How long can I keep pickle brine in the fridge?
You can keep it in the fridge for up to two months, in most cases. A good way to tell if it is still good is to check the liquid. If it still appears clear, you're safe to use it. But if it starts to look murky, that's a sign it's becoming fermented and you may not want to use it anymore.
Is pickle brine the same as pickle juice?
Yes. I have used the two interchangeably here because they mean the same thing. Although you can purchase commercial pickle juice for drinking and this isn't exactly the same thing as the pickle brine mixture used in pickling.
How many times can you reuse pickle brine?
There isn't a hard and fast rule to this. I know some people who refuse to use it more than once. I know others who will use it for pickling up to two times, but then use it as a flavoring for more times after that. You might want to experiment so you can learn what your preferences are. In general, as long as the brine has not started to turn/spoil, then you are good to keep using it as much as you feel comfortable.
Can pickle brine last forever?
Nothing really lasts forever, but I've heard of people using pickle juice for years. Personally, I don't keep mine that long. With store-bought pickles, I only keep the juice for as long as the pickles would have been good. Some people are comfortable keeping it longer, but we don't recommend forever.
Will pickle juice help you lose weight?
You may have heard of fad diets where people drink pickle juice to lose weight. As with all fad diets, it can't really be proven by science. If you like it, there are some health benefits to it, but we're not recommending it specifically as a diet aid.
What is pickle juice good for?
Some other uses for pickle juice include helping with a hangover or helping replenish after a hard workout. Basically, it acts as an electrolyte drink to help replenish your natural balance. It can also help with dehydration.
Is pickle juice good for plants?
Pickle juice is actually good for acid-loving plants and can help keep them healthy by promoting a healthy pH balance. Some plants that like pickle juice include hydrangeas and rhododendrons.
Can you freeze pickle brine?
Although pickle brine can be good in the fridge for years, it can be frozen too, if you prefer. As suggested above, some people do this to make pickle popsicles.
Love Pickles? Try These Pickle Recipes
What to Do with Leftover Pickle Brine - Conclusion
I hope that you have learned a lot more about pickle juice and its many uses from this post. I'm sure there are even more creative uses than just what I've mentioned here. I've heard that some people even use pickle brine as a cleaning solution!
Whether you make homemade pickles and want to get the most of them or have store-bought refrigerator pickles, the fun doesn't end when the pickles are gone. From a single shot of pickle juice to your very own dilly beans, or dilled Brussels sprouts, there's no need to create food waste when you can do so much with jars of pickle juice.
If you have a tasty or unique use for pickle brine, we'd love to hear about it! Likewise, if you try any of our suggestions, come back and let us know how it works out for you.