If you ended up with more turkey than you could eat for Thanksgiving and Christmas dinners, and wonder what to do with leftover turkey, you'll love these simple recipes that will transform the seemingly unwanted turkey you so carefully and lovingly cooked for your family.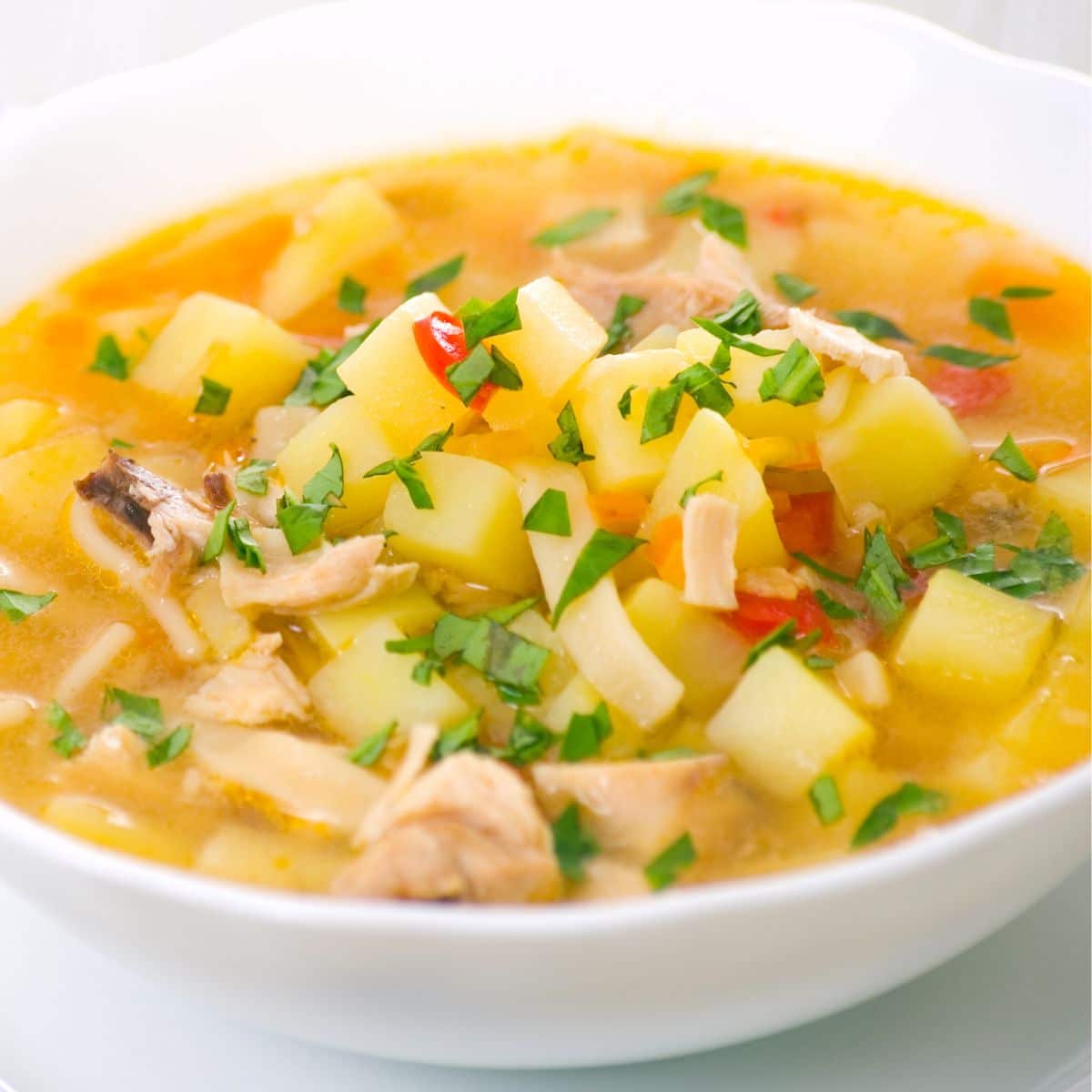 Whether it's Thanksgiving leftovers or just a regular family meal, you might end up with a lot of meat left. Even a small turkey might end up being too much for one meal if a small family is consuming it.
However, it doesn't have to go to waste. You just need to have some clever ideas for how to reuse the turkey that's leftover. There are so many great benefits to eating it, you won't want any of it to go to waste.
Turkey is packed with nutritious benefits including B3, B6, and B12 vitamins, Zinc, and Selenium. Being relatively low in fat when compared to common red meats makes turkey a healthier alternative to consider.
In addition, turkey is considered inexpensive meat to buy, with countless ways to be prepared and enjoyed! Check out this guide to cooking delicious turkey.
Learn more about ways this versatile superfood can be prepared even as leftovers. So, with all that in mind, let's look at what you can do with your turkey leftovers.
What to Do with Leftover Turkey
As you can see, there are a lot of benefits to eating turkey. Here's how you can get the most out of it when you prepare one.
1. Classic turkey sandwich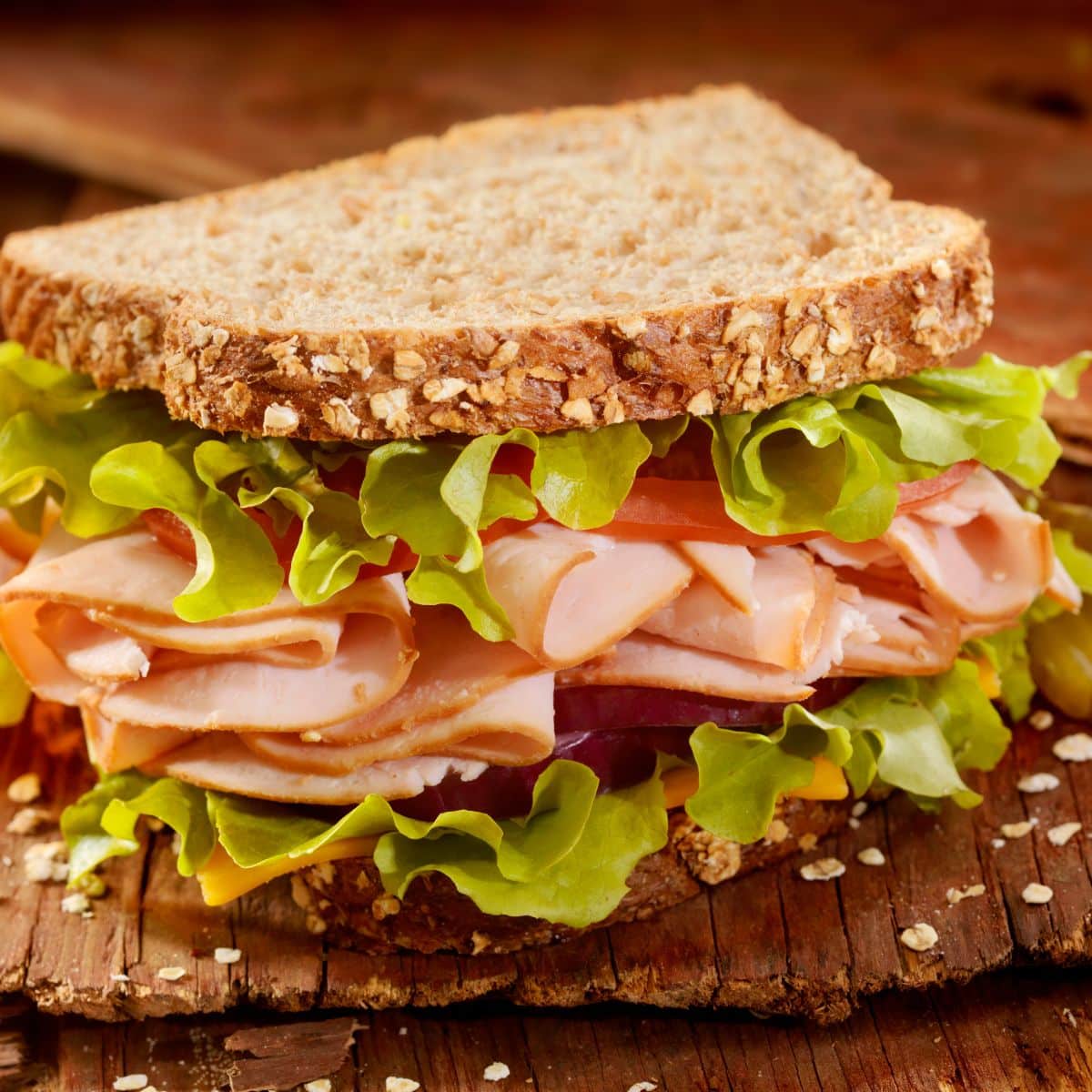 A nice hot turkey sandwich the day after Thanksgiving is a classic for sure! And it doesn't get any easier to make, either.
Enjoy this fantastic staple topped with some fresh vegetables, tasty cranberry sauce, and a melty cheese you can enjoy with minimal prep time at just 2-3 minutes. There's nothing quite like a leftover turkey sandwich. Just think about it: tender slices of turkey, layered between two slices of fresh bread, with a hint of mayo and a sprinkle of seasoning. It's the perfect way to use up leftover turkey, and it's sure to please any appetite. Plus, it's easy to make and can be enjoyed any time of day.
So next time you have leftover turkey, be sure to give this classic sandwich a try. You won't be disappointed!
2. Tasty turkey tetrazzini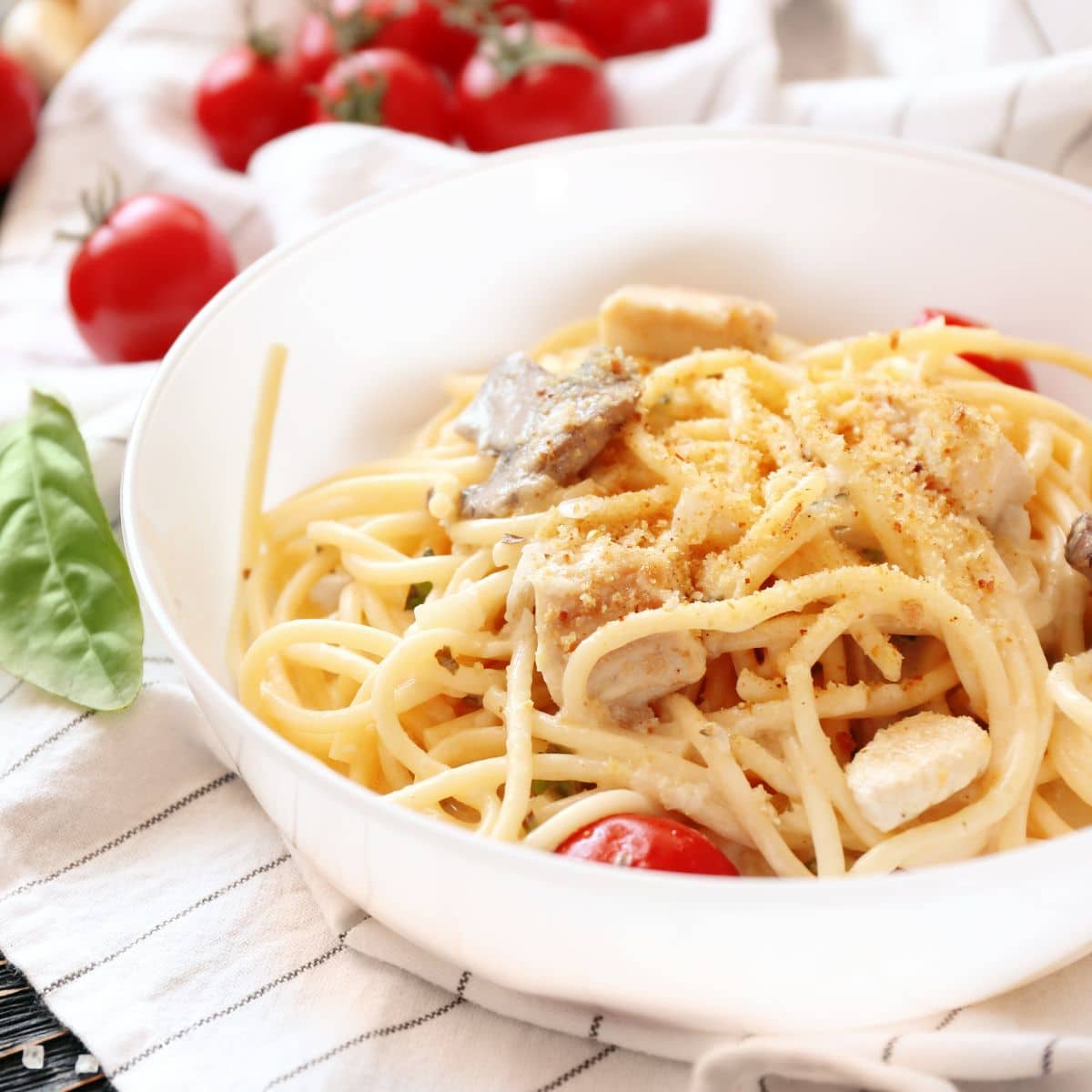 Some delicious turkey tetrazzini is a great easy dinner dish to prepare with your leftover Thanksgiving dinner. Add some egg noodles (or spaghetti noodles), diced onions, unsalted butter, parmesan cheese, and mozzarella cheese all cooked together to perfection for a yummy leftovers dinner the whole family will love!
You can also make this dish with leftover chicken or almost any leftover meat you may have the day after holiday dinners.
3. Delicious turkey pot pie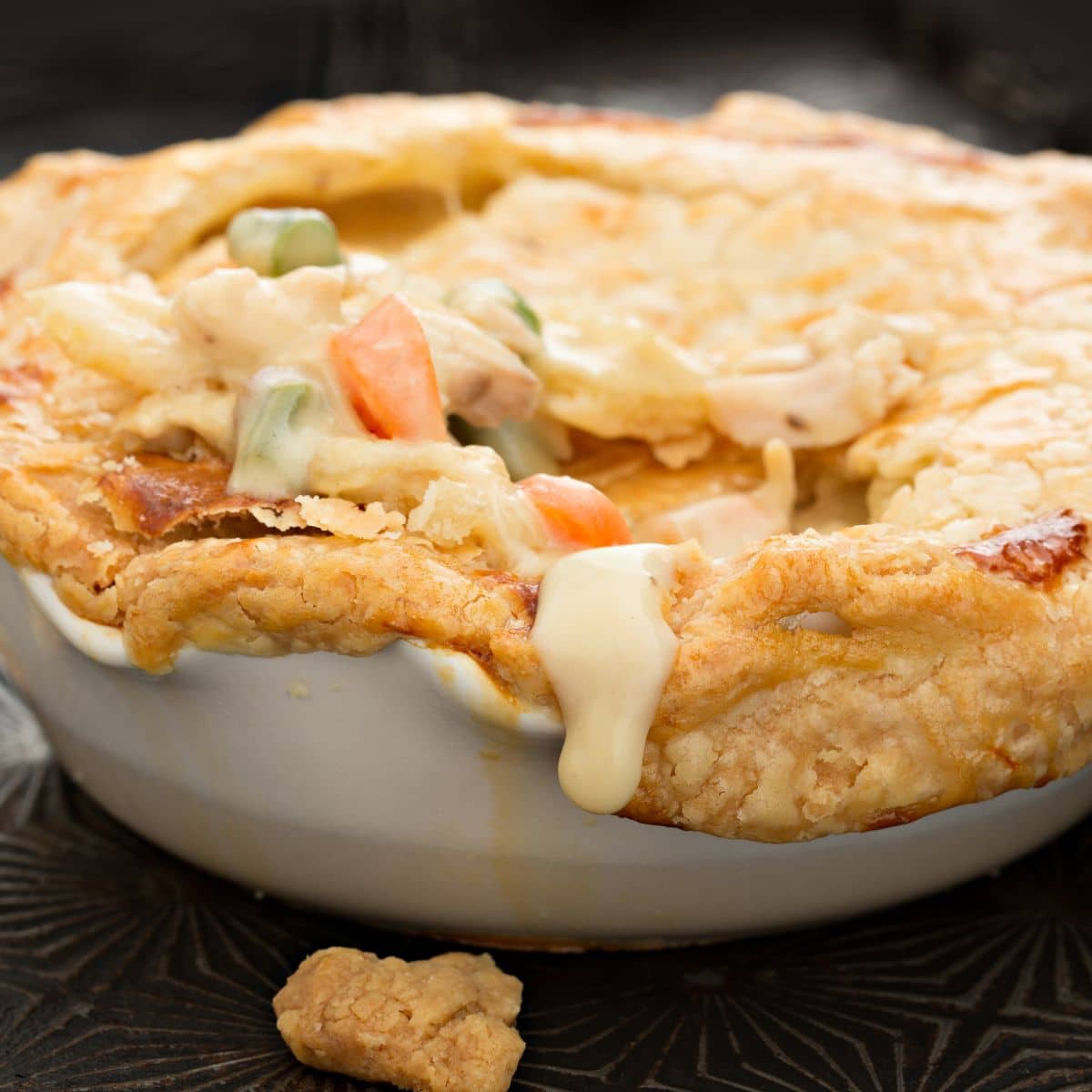 Who doesn't love pot pie? Some tasty turkey pot pie is another delicious way to use your leftover turkey meat.
Pot pies are easy to make and can be tailored to your own personal preferences. The basic ingredients include leftover turkey, potatoes, carrots, celery, and onions. But feel free to add any other vegetables that you have on hand.
The key to a good pot pie is in the pastry. A flaky, buttery crust is essential. So take your time and make sure it's just right. Once you've assembled your pot pie, simply pop it in the oven and bake until the crust is golden brown and flaky. This flavor bomb of a dish will leave everyone wanting another plate!
4. Thanksgiving leftover turkey casserole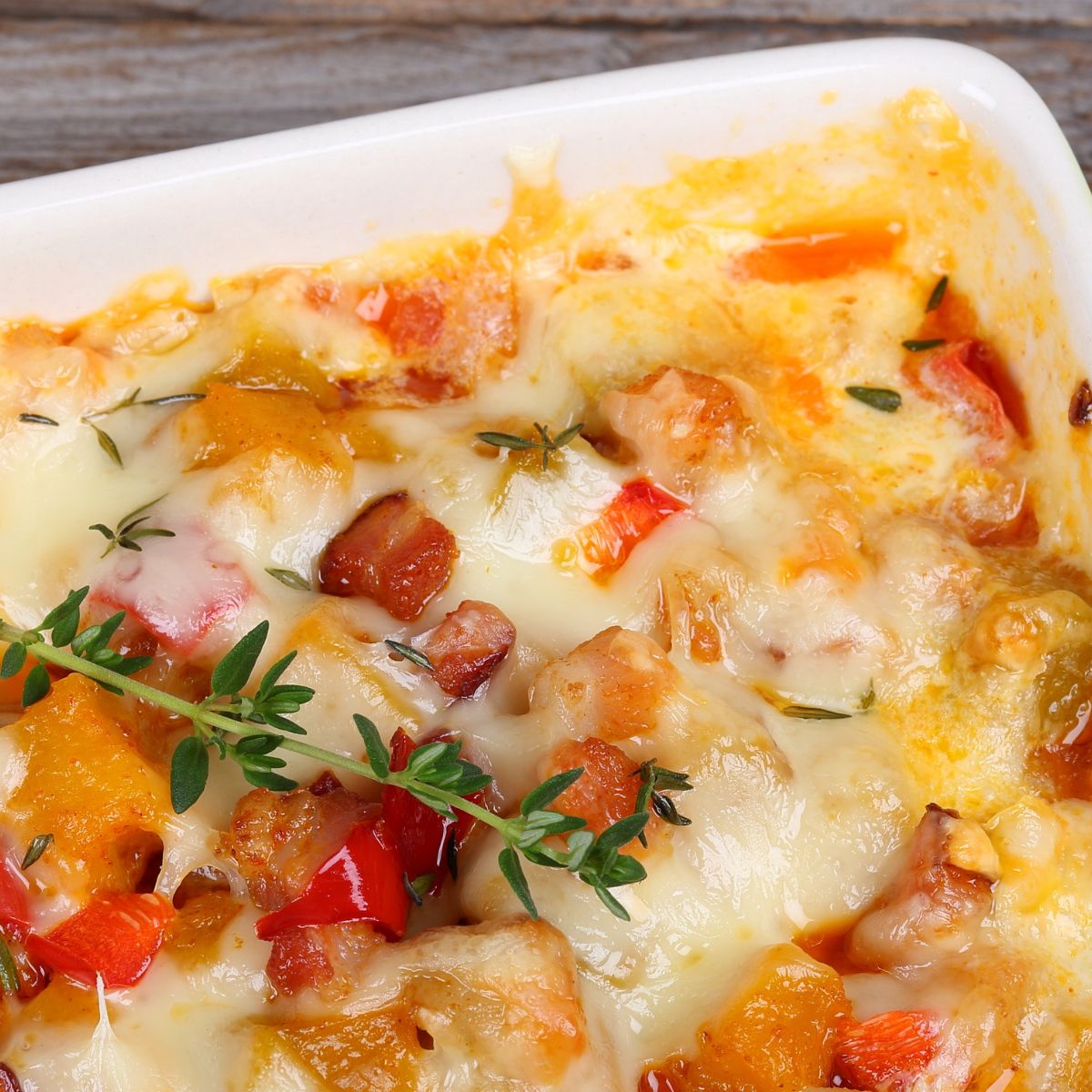 A nice creamy turkey casserole is one of the ultimate comfort food meals you can make with turkey leftovers. Almost all the ingredients you'll already have made in your fridge from your holiday meals so you don't have to go out of your way to bring it all together. Take some leftover mashed potatoes, prepared stuffing, mozzarella cheese, and some cooked turkey, and put it into a baking dish, bake to perfection, and enjoy!
5. Leftover turkey chili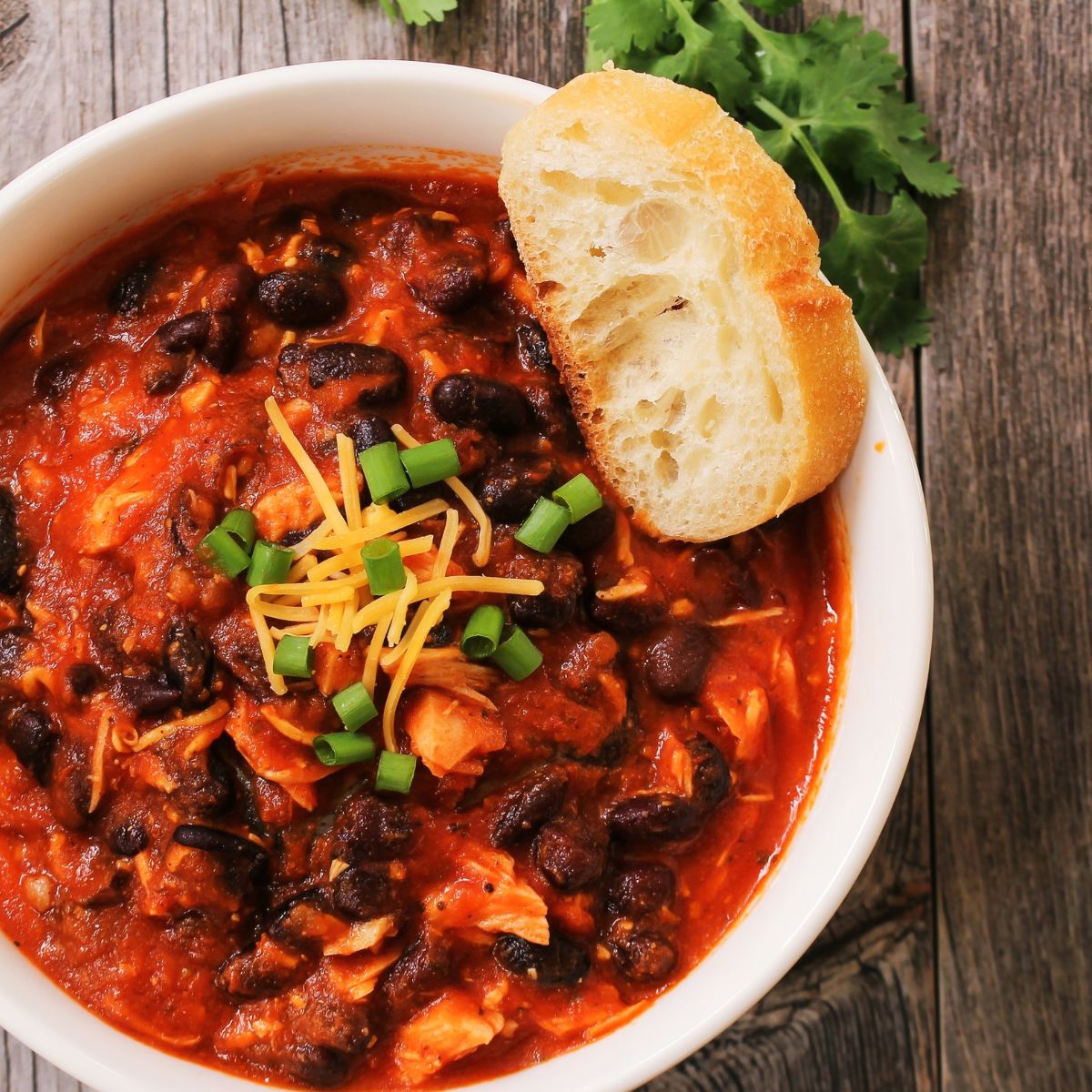 This recipe is truly unique in you can prepare it to your own liking! Spicy, mild, sweet, it's your choice! A few common ingredients include turkey, chopped celery, black or brown beans, jalapeno, cheddar cheese, and diced tomatoes. Commonly seasoned with oregano, cumin, chili powder, and garlic. This dish is so customizable you'll be able to try a new variant every time you make it.
Love chili? Here are a few of my favorite chili recipes:
6. Thanksgiving turkey salad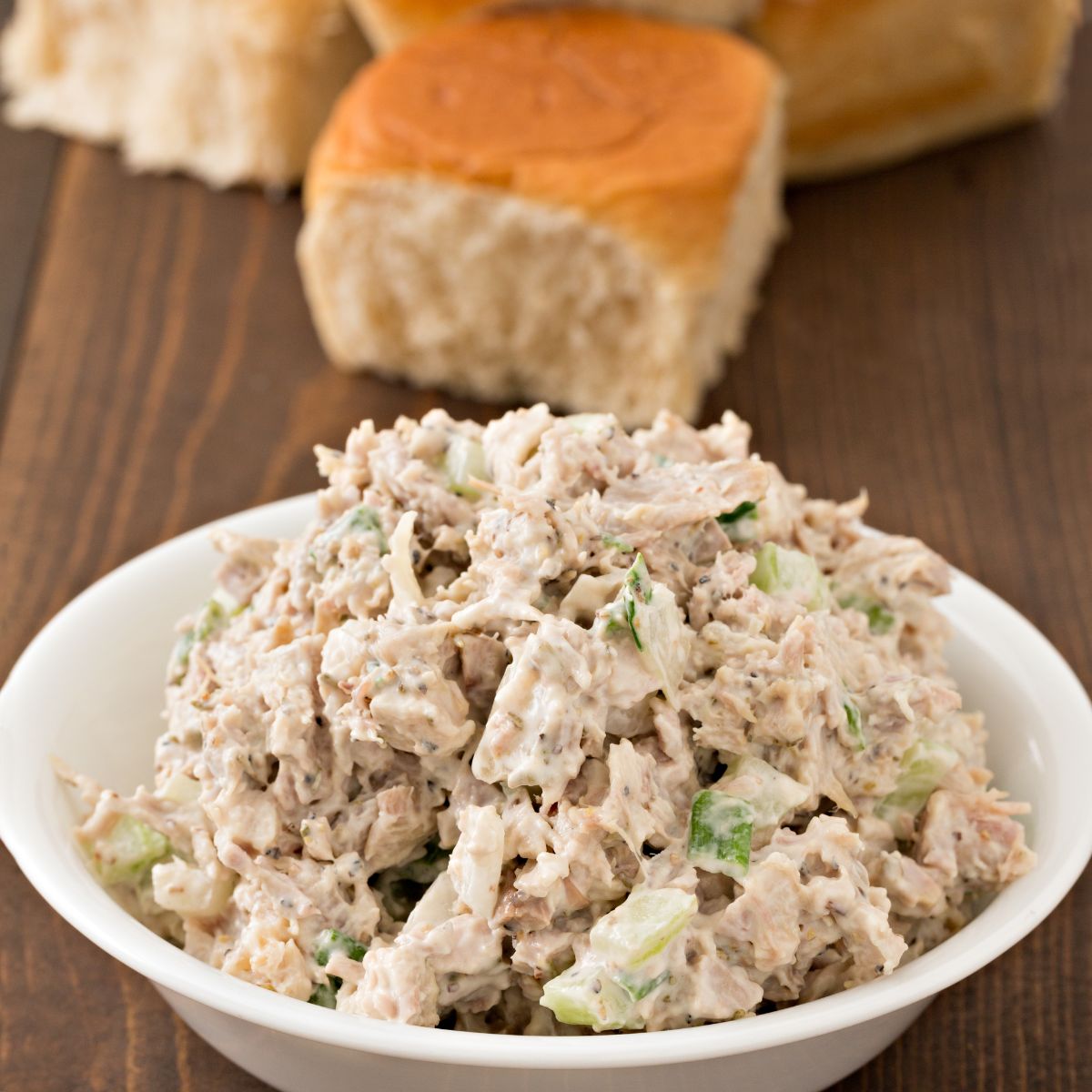 What to do with all that leftover turkey? Make a delicious Thanksgiving turkey salad! This fun and festive salad is perfect for using up those leftover turkey scraps. And it's so easy to make! Simply start by chopping up some leftover turkey into small pieces. Then add in some chopped celery, diced apples, dried cranberries, and green onions. For the dressing, whisk together some mayonnaise, Dijon mustard, white wine vinegar, and honey. Season the dressing to taste with salt and pepper, then pour it over the salad and mix everything together.
Refrigerate the salad for an hour or two to let the flavors meld, then serve chilled.
7. Hearty turkey soup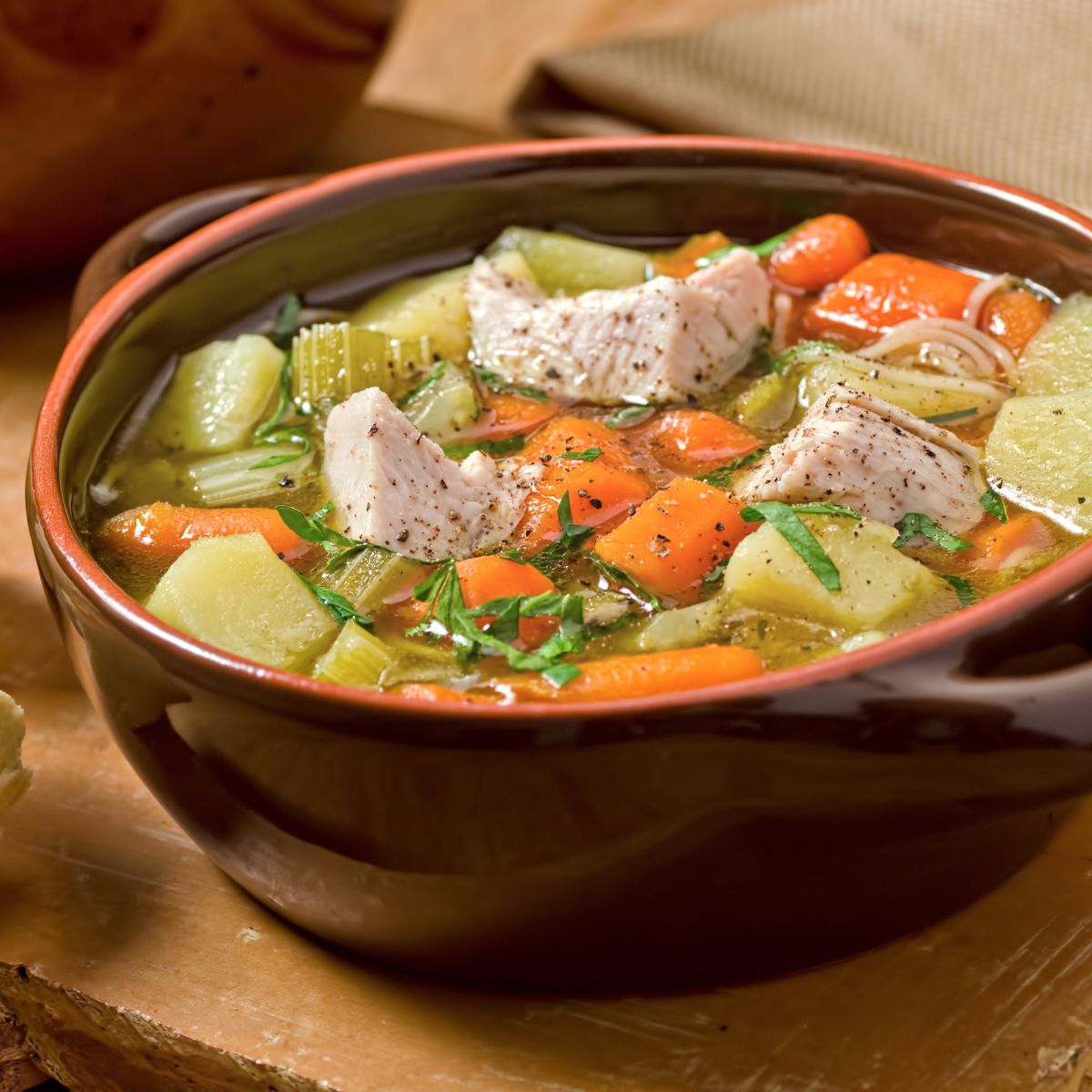 A hearty turkey soup is a great way to utilize your leftover turkey for a completely different meal! This comforting dish has a soothing broth, fresh carrots, celery, and delicious noodles. Cook pasta noodles al dente because your noodles will absorb more broth during storage which can make them mushy. More vegetables you can add to this meal include zucchini, green peppers, diced tomatoes, and cubed potatoes. This savory dish is perfect for a rainy day at home.
8. Turkey wraps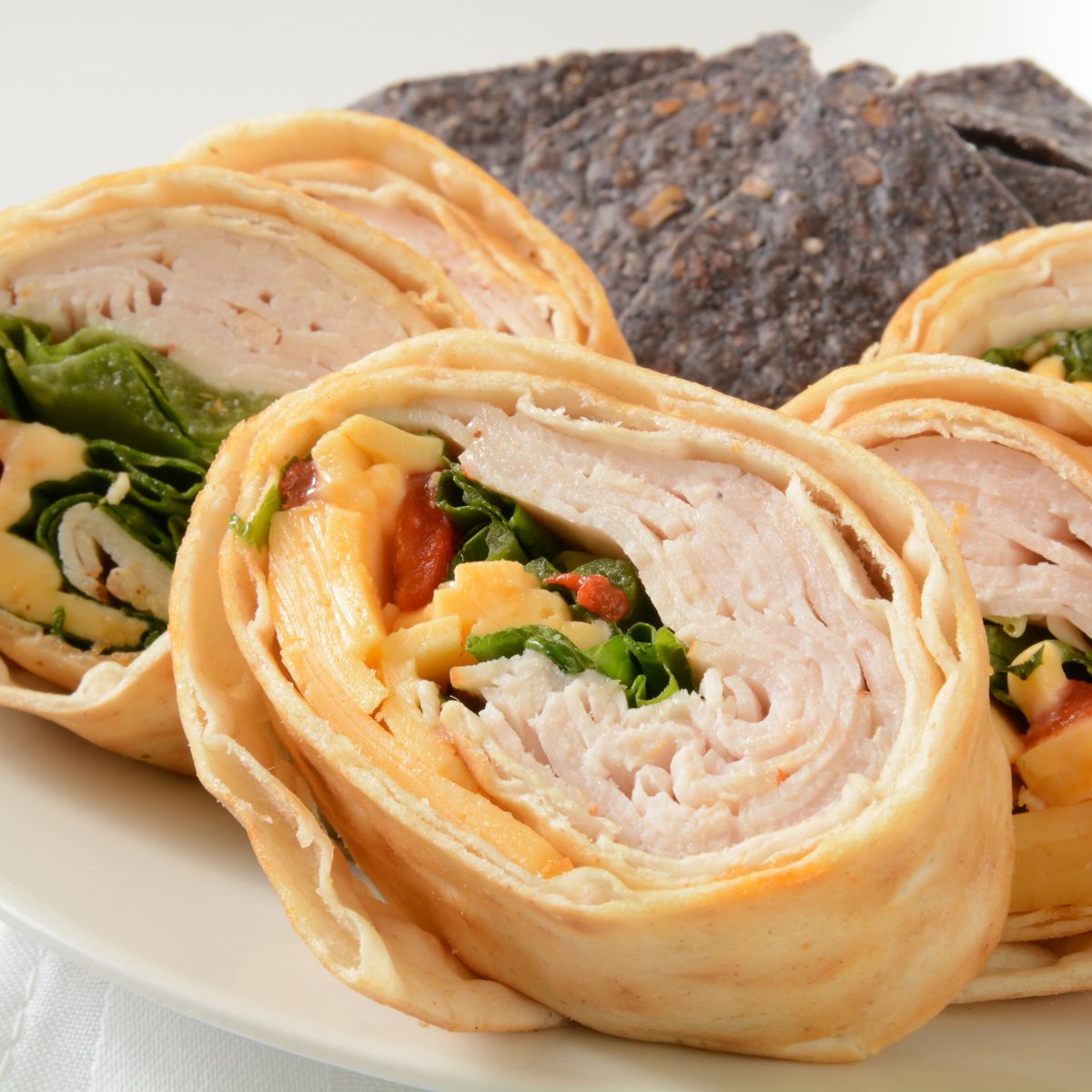 If you're looking for a tasty way to use up leftover turkey, try making wraps! Turkey wraps are a quick and easy meal that can be tailored to your taste. My personal favorite is spinach turkey wraps with loads of cheese, vegetables, and either a basil spread or a garlic hummus spread. You can also add mayo, or use a deli turkey.
To make a basic wrap, start with a large tortilla (make your own corn tortillas). Spread on your favorite condiments, then add thinly sliced turkey. Roll up the tortilla, cut it in half, and enjoy! You can also add other ingredients to your wraps, such as cheese, veggies, or fruit. So get creative and enjoy your leftover turkey in a delicious wrap!
9. Add them to frittatas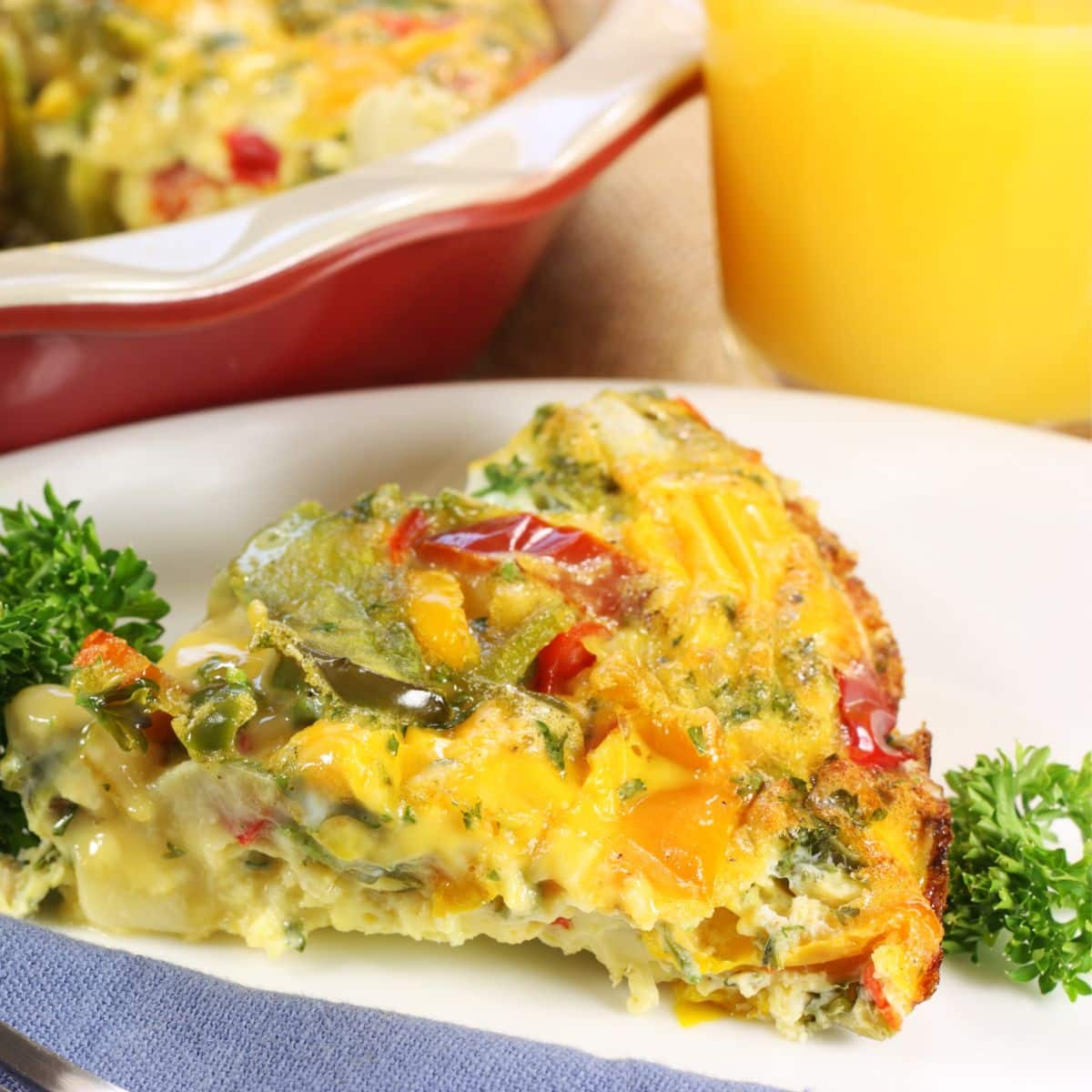 A hearty frittata is a great way to use up turkey leftovers: just add the turkey to your favorite frittata mixture(make sure to add your favorite veggies and plenty of cheese!).
Frittatas are perfect for breakfast, lunch, and dinner, and they freeze well. So make a bunch and freeze some for later, when you just want to take the day off from cooking.
10. Turkey curry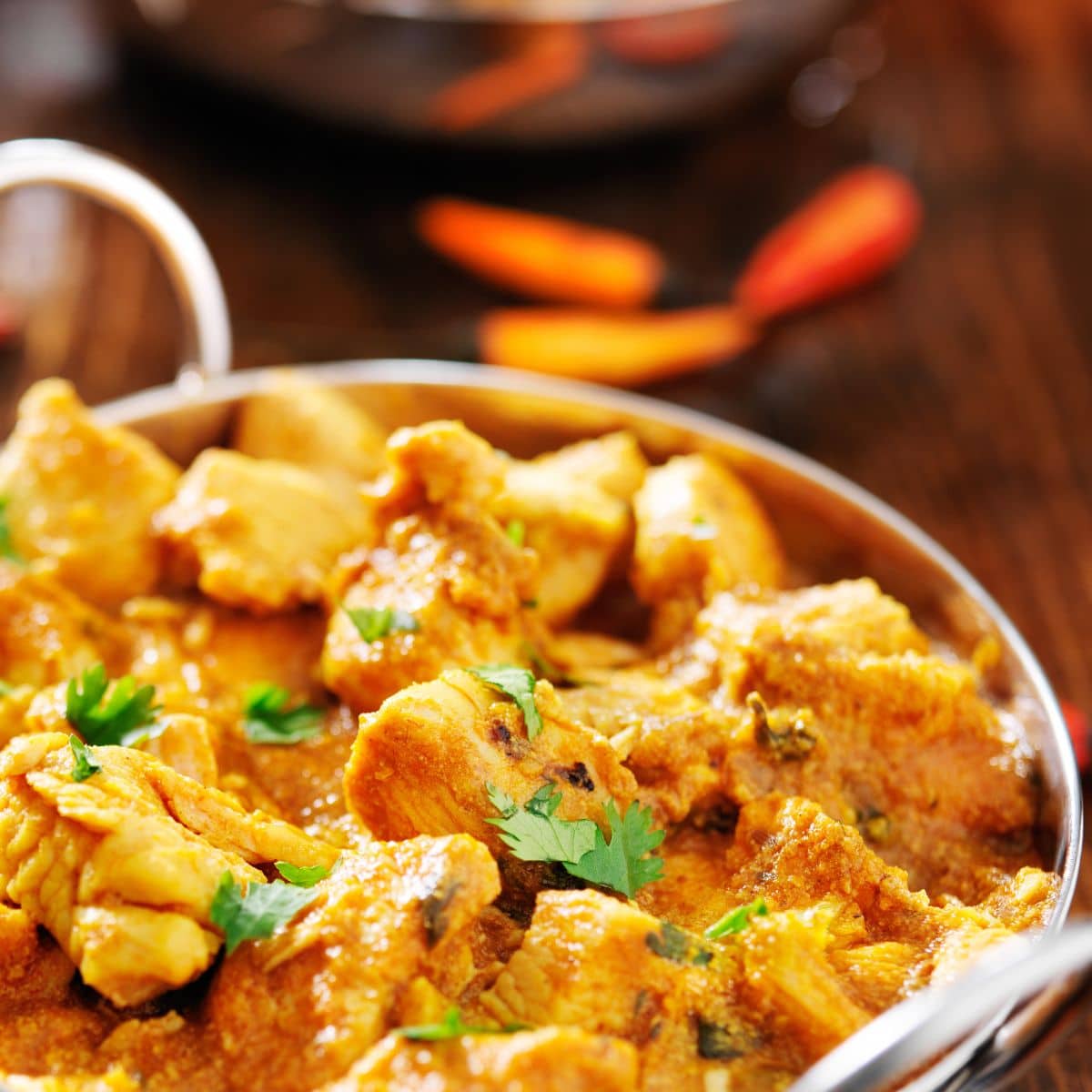 Mmm... I love a good curry! Just throw together whatever vegetables and meat leftovers you have in your fridge, add some coconut milk and some curry spices, and you got a delicious and comforting meal for your family.
I always keep a stash of coconut milk in my pantry (this is my favorite!), just for those occasions when I want a nice pot of curry.
FAQs About Using Turkey Leftovers
Here are some questions people often ask about using their turkey leftovers. If you have questions that you don't see answered here, feel free to leave a comment.
How long does cooked turkey last in the fridge?
In general, you can keep turkey leftovers good in the fridge for up to 4 days when it is stored correctly. You can freeze your turkey roast leftover to extend this by up to 2-3 months.
Does leftover turkey freeze well?
Simply put, yes. Make sure your roast leftovers are deboned and wrapped in paper or foil before freezing them in plastic freezer bags. Doing this will ensure your leftover Thanksgiving turkey freezes correctly to be enjoyed for months to come.
Is turkey better than chicken?
Which is healthier chicken or turkey? Overall turkey is very similar to chicken in nutrients, however, if weight loss and health is your goal, turkey is a slightly better option. Turkey contains a bit less cholesterol and sodium while still being lower in calories. Turkey is also leaner meat making it higher in protein.
Is turkey anti-inflammatory?
Turkey is a phenomenal option for an anti-inflammatory meal. Other meats, such as red meats can commonly cause severe inflammation and discomfort, while white meats such as turkey and chicken are generally safer to consume. It's best to avoid fried white meats, however, such as tried turkey and fried chicken. This is because fried foods tend to be very high in saturated fat which is also known to cause inflammation issues among other health concerns.
How do you make leftover turkey moist?
You can wrap the leftover turkey slices in aluminum with some added chicken stock, butter, or gravy. Place into a baking dish, or directly on a wire rack and heat in the oven until piping for some delicious moist turkey leftovers!