Now that Thanksgiving is over, it's time to move on to making Christmas presents. Two homemade gifts I often make for family, friends, and coworkers are this Homemade Chocolate Sauce and these ooey-gooey Homemade Caramels.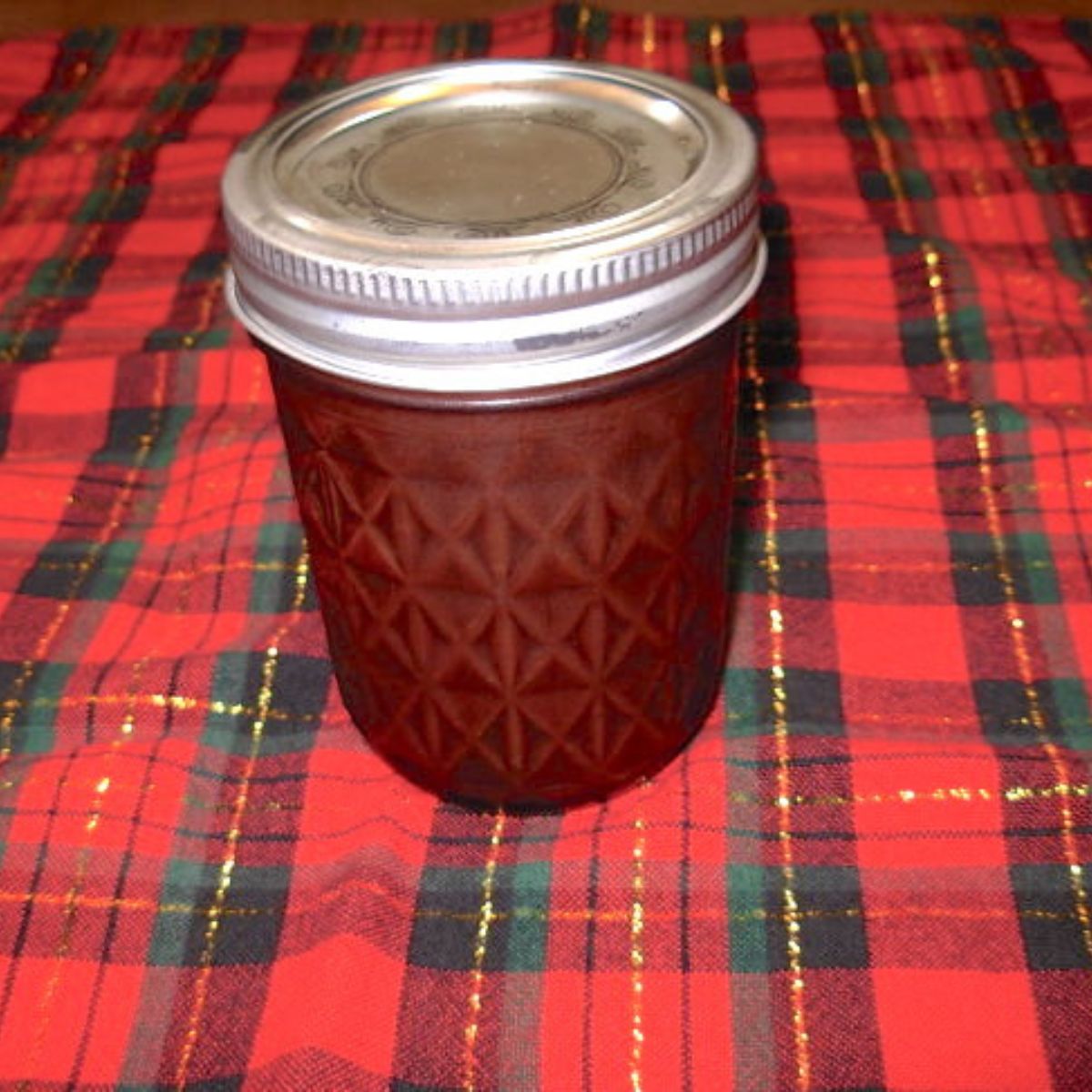 I must say, however, that "Chocolate Sauce" is such a pedestrian name for this incredible, velvety smooth topping. Perhaps I'm too humble to title this one The Most Incredible Chocolate Sauce You Will Ever Taste. But it truly is. And it is simple to make.
Chocolate Sauce keeps in the refrigerator for about a month, if it lasts that long, but at our house, it's gone way quicker than that.
Traditionally, we serve Chocolate Sauce over vanilla ice cream. Here is a list of other foods to top with it:
mint ice cream
fresh raspberries or strawberries
pound cake (try this Mexican chocolate pound cake: YUM!)
Let your palate be the guide.
We always put our Chocolate Sauce in half-pint decorative (jelly) canning jars that fit nicely in the refrigerator.
The recipe makes about 3 ½ pints, I suggest you jar the 3 pints and serve the half-pint immediately!! Okay, now it is up to you. Try this and let me know if it is indeed The Most Incredible Chocolate Sauce You Have Ever Tasted. Post your comment below.
Read on for the recipe and nutrition...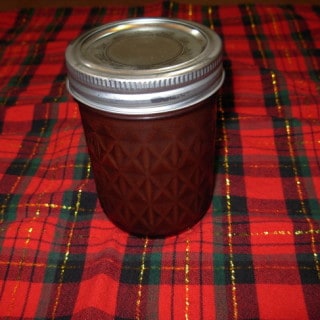 Chocolate Sauce Recipe
An easy delicious chocolate sauce that's perfect for Christmas gift-giving (or any other occasion giving), but also, the ultimate gift to yourself.
Instructions
Using a double boiler, bring the water in the bottom pot to a boil.

Place the chocolate squares and butter in the top of the double boiler.

When they are melted, begin to stir in the sugar.

Add ½ cup at a time, mixing each one until it is well combined. (This is important to make sure the final sauce is well homogenized.)

When all the sugar is incorporated, it will look like dark brown beach sand.

Once all the sugar is in, begin to add the condensed milk a little at a time.

Again, stir until it is completely mixed in.

As you add the milk, the sauce will become smooth and velvety. Keep cooking it until this texture is achieved or it will be grainy.

Then add the vanilla.

Store in jars with lids in the refrigerator.

To serve, heat the sauce. Whole jars can be immersed in hot water until the sauce is warm. Stir several times to speed the warming of the entire jar.

Small amounts for single servings can be heated in a microwave.
Nutrition
Calories:
1385
kcal
Carbohydrates:
283
g
Protein:
15
g
Fat:
32
g
Saturated Fat:
20
g
Polyunsaturated Fat:
1
g
Monounsaturated Fat:
9
g
Cholesterol:
45
mg
Sodium:
179
mg
Potassium:
810
mg
Fiber:
6
g
Sugar:
272
g
Vitamin A:
354
IU
Vitamin C:
3
mg
Calcium:
416
mg
Iron:
7
mg