Cinco de Mayo is a time to honor Mexican heritage and culture...and, of course, food! What comes to mind when you think about Cinco de Mayo recipes? Tacos, enchiladas, guacamole and salsa, right? Well, I have a few suggestions for your Cinco de Mayo party this weekend.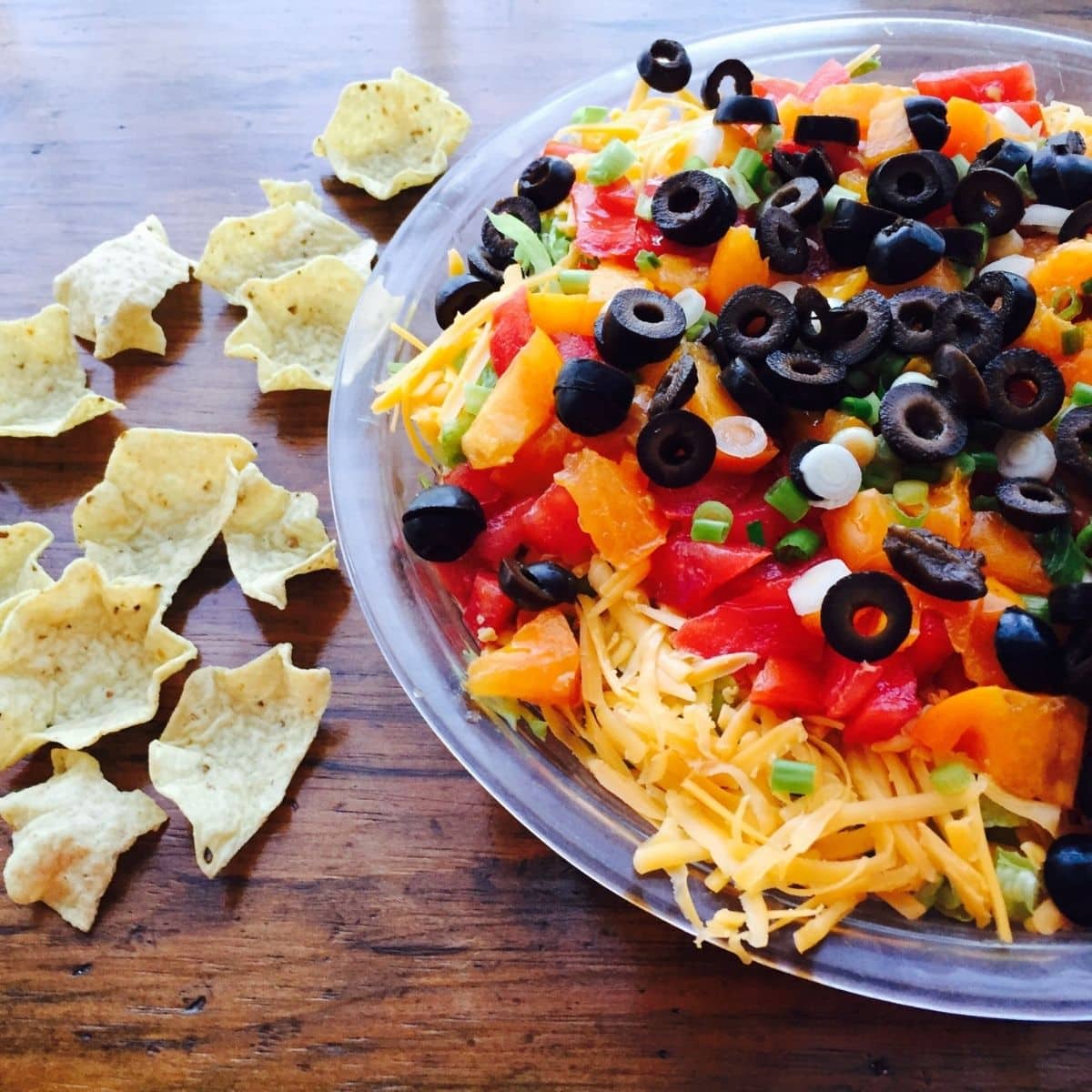 Cinco De Mayo Recipes And Party Foods
Start simple with chips and dips
Everyone loves chips and dip. Pick up a variety of commercial tortilla chips and put them in pretty baskets around your table or use a special platter. I do like the chips and dips platters, don't you? Create an array of dips for everyone to try. Try our recipes for two kinds of guacamole, three salsas, and a retro Mexican layered dip (my favorite!).
1. Traditional guacamole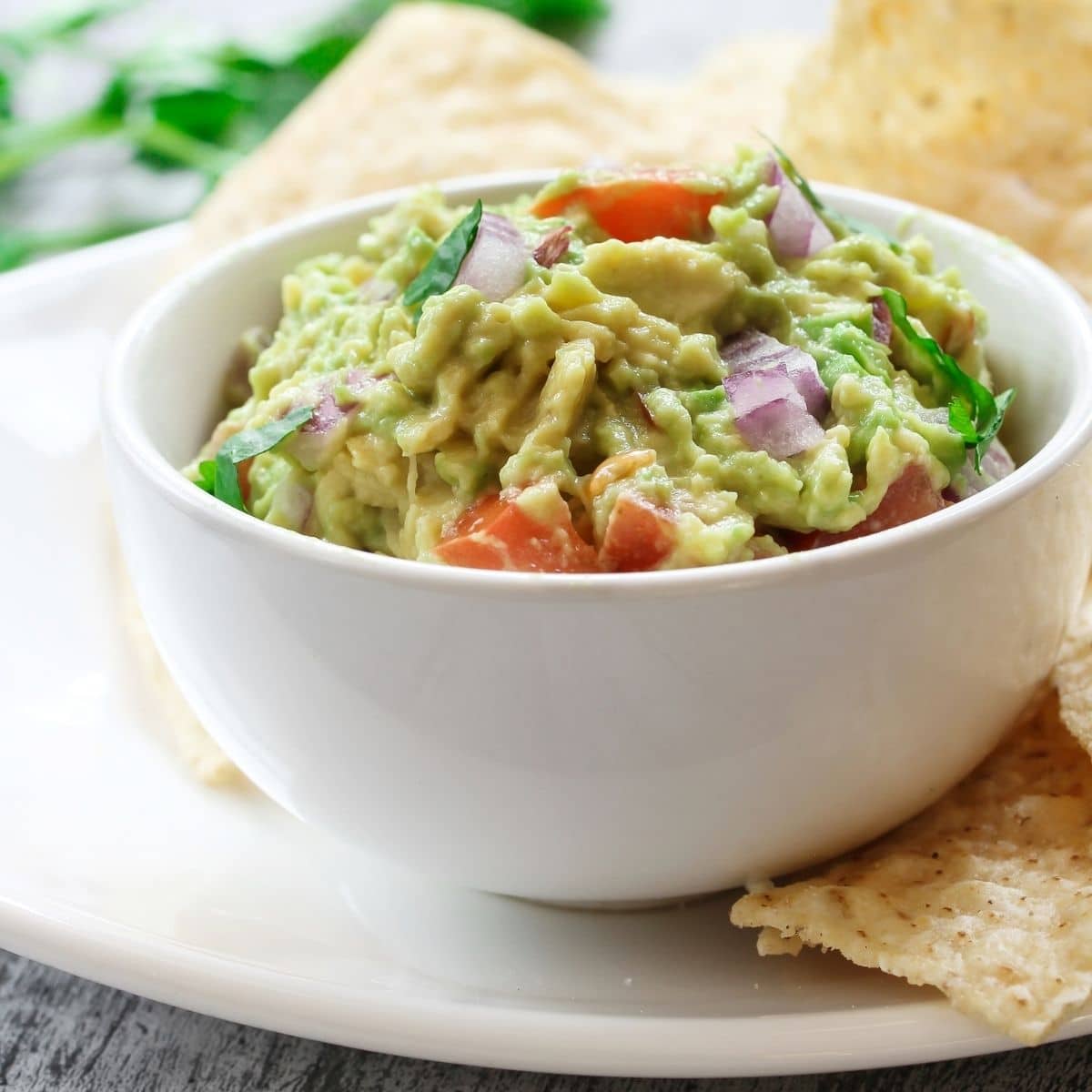 Homemade Guacamole takes just a few minutes in your mini food processor. You will need a ripe avocado (get two and make a double batch; you know your guests will eat it!), a small onion, salt, lime juice from one lime, diced jalapeños (I use jarred ones), and fresh cilantro.
At the end, you will need some chopped tomatoes (chopped pequeña, that is, small). Dump everything except the tomatoes in the food processor and whirligig it until smooth. Add the tomatoes and pulse to combine.
You can make guacamole ahead, put it in a beautiful little bowl, and store it in the refrigerator until ready to serve with just two hacks.
First, always save the pit and put it in the serving bowl before you add the finished guacamole over the top.
Cover the dip with plastic wrap, putting it directly on the surface of the dip, eliminating all possibilities for air to get in to oxidize the dip. It will stay bright green for a day or two if no air hits it. Remove the pit before serving or you will confuse your guests.
2. Tomatillo guacamole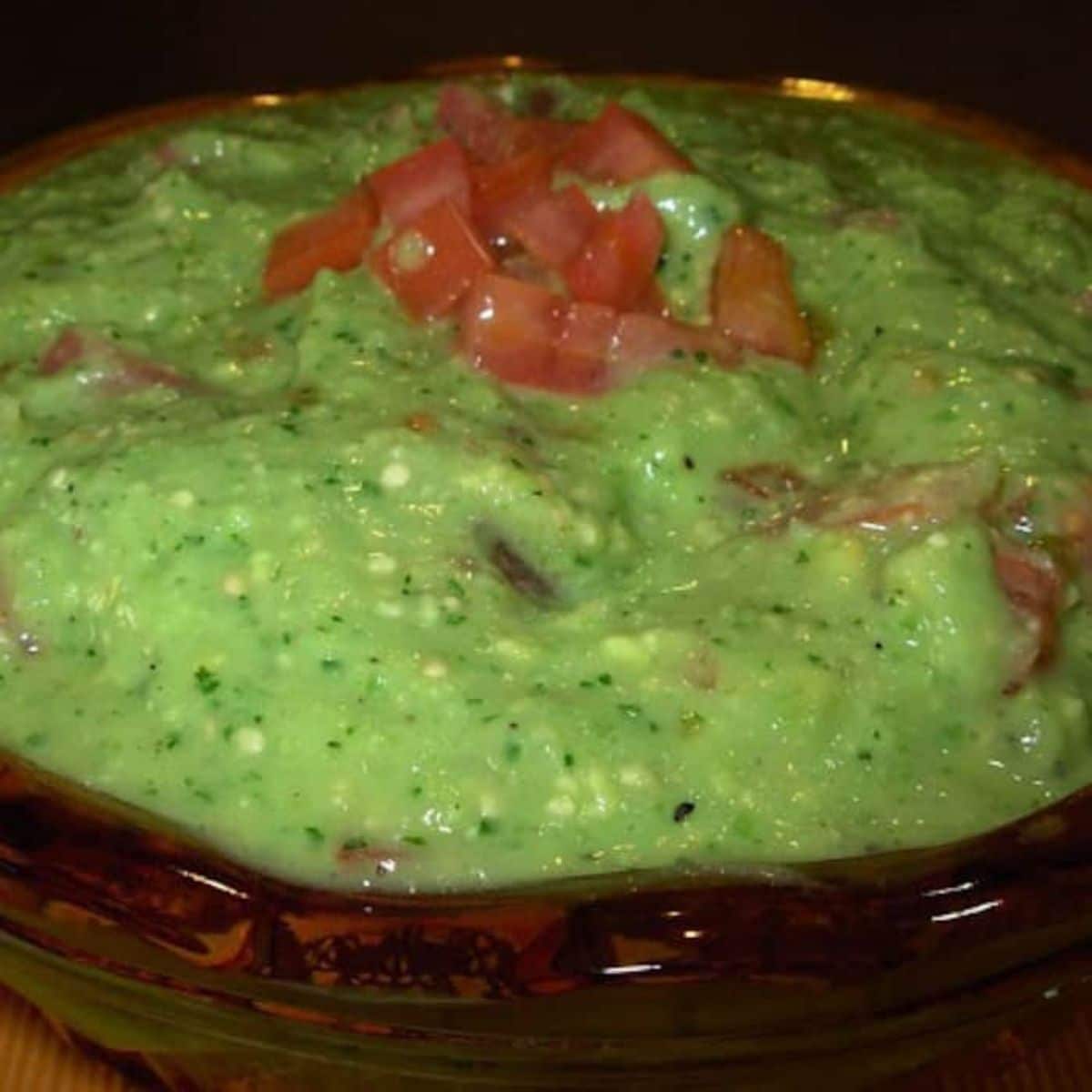 Another kind of guacamole is made with tomatillos in addition to avocados. Tomatillo Guacamole is super tasty. The tomatillos give it a bit of a lemon flavor. If you haven't used tomatillos in a dip, you are really missing out. The dip turns bright green and is simple to make.
Most of the ingredients are the same as regular guacamole, which means one shopping trip to the international food store will suffice. Trust me, you will enjoy shopping in a store that offers a variety of produce. The recipe shows you what tomatillos look like so you will get the right product. You will need a little bowl to serve it.
3. Pico de Gallo salsa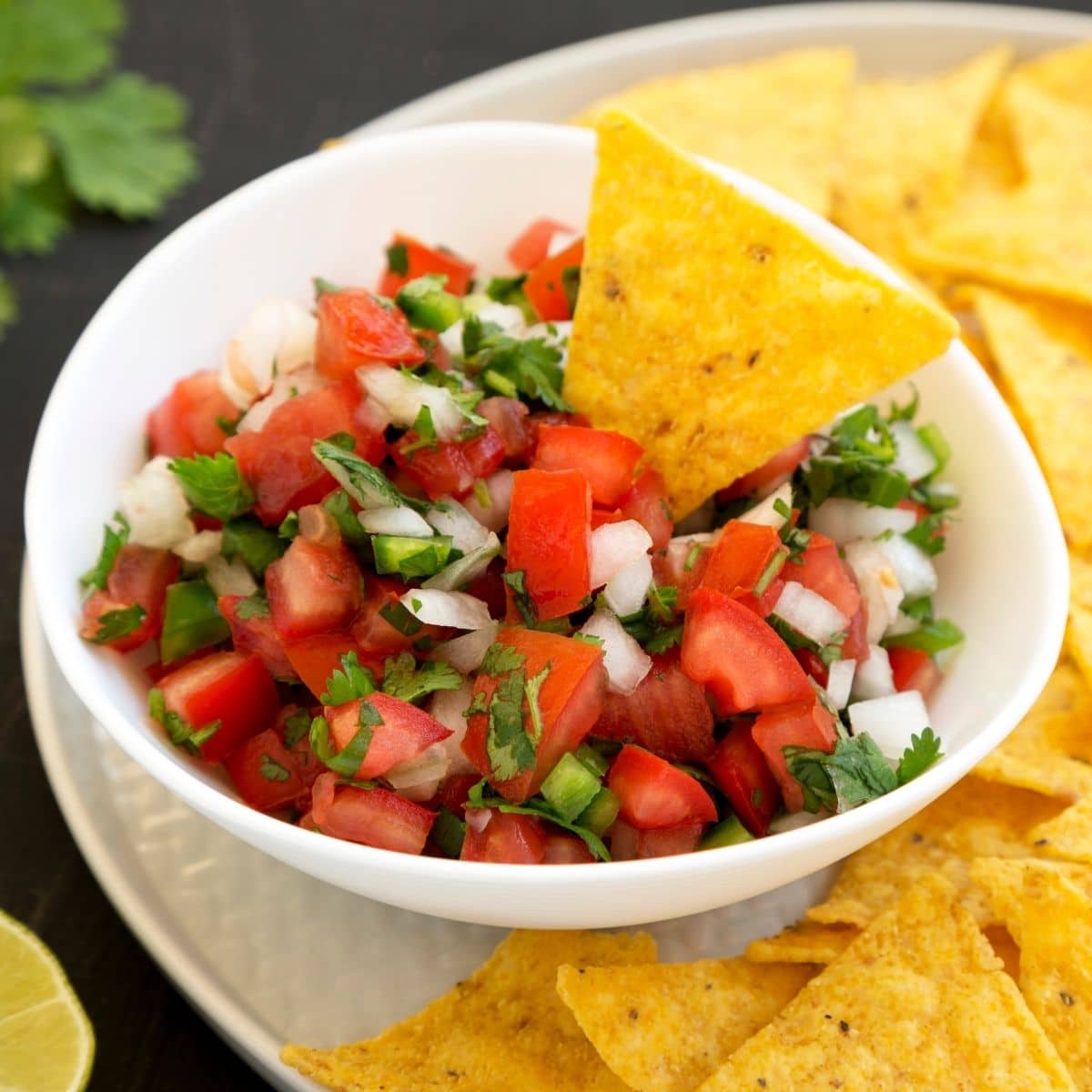 If you have eaten in a Mexican restaurant, you have likely eaten Pico De Gallo Salsa. It's that fresh salsa with tomatoes, onions, jalapeños, lime, and cilantro. Have you wondered how to make it? It's easy. Just a bit of chopping, mix and put it in a pretty bowl. One of my friends said to me once, "You can never have too many little bowls" and I wholeheartedly agree with her: THESE are so cute!
4. Avocado tomato salsa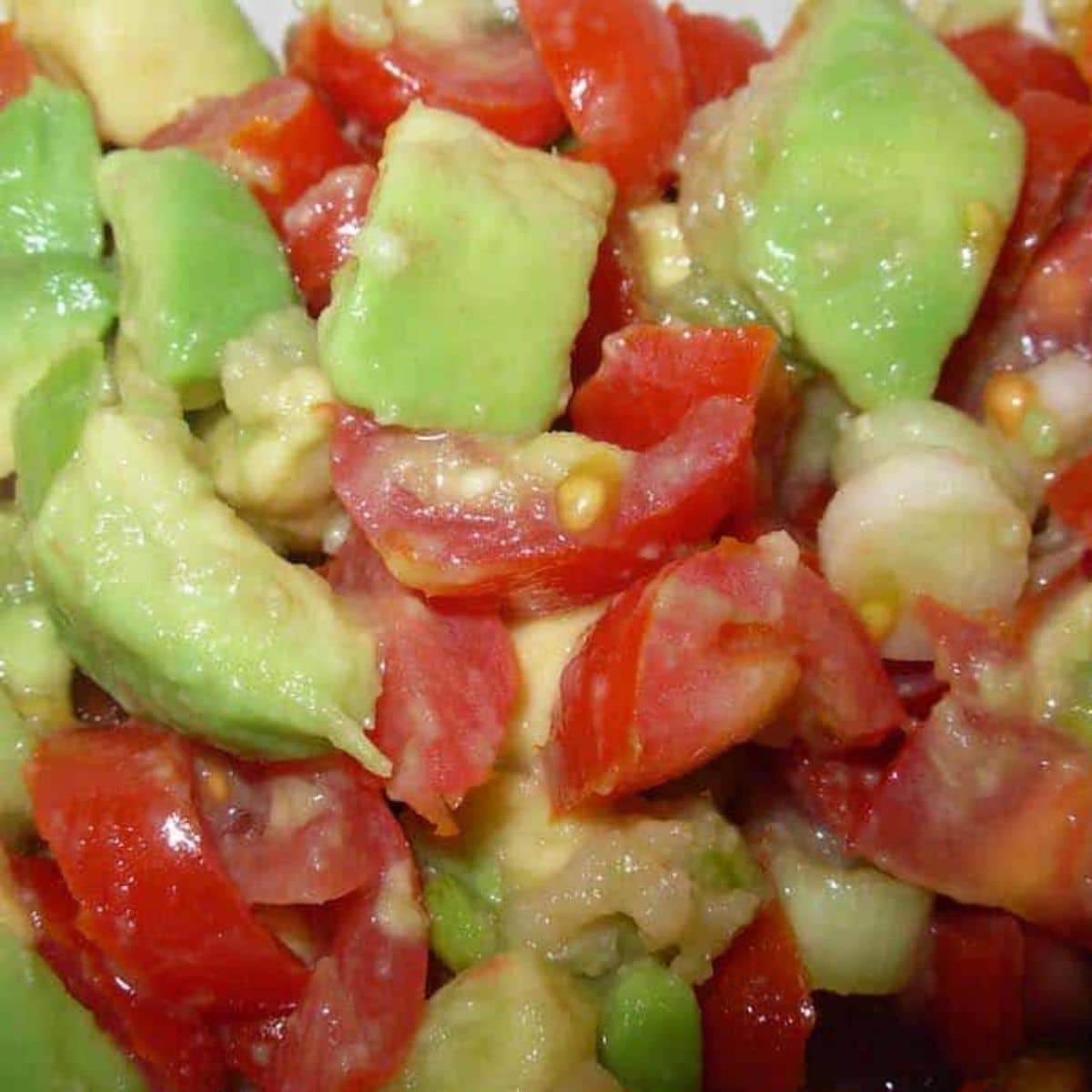 Who knew that adding avocado to salsa would be so delicioso? Avocado is one of those healthy fats that I eat every chance I get. Our Avocado Tomato Salsa is the bomb. And so simple. The mint adds a uniqueness to this salsa, which has tomatoes, onion, salt, garlic, lemon juice, and avocado in it.
You can use whatever tomatoes you like best, but I usually use the little grape tomatoes because they are flavorful and available all year round where I live. We don't have home-grown, ripe large tomatoes available in May in Virginia. Remember to add the avocados just before serving to prevent them from getting mushy and brown. You're going to love this combination.
5. Cucumber salsa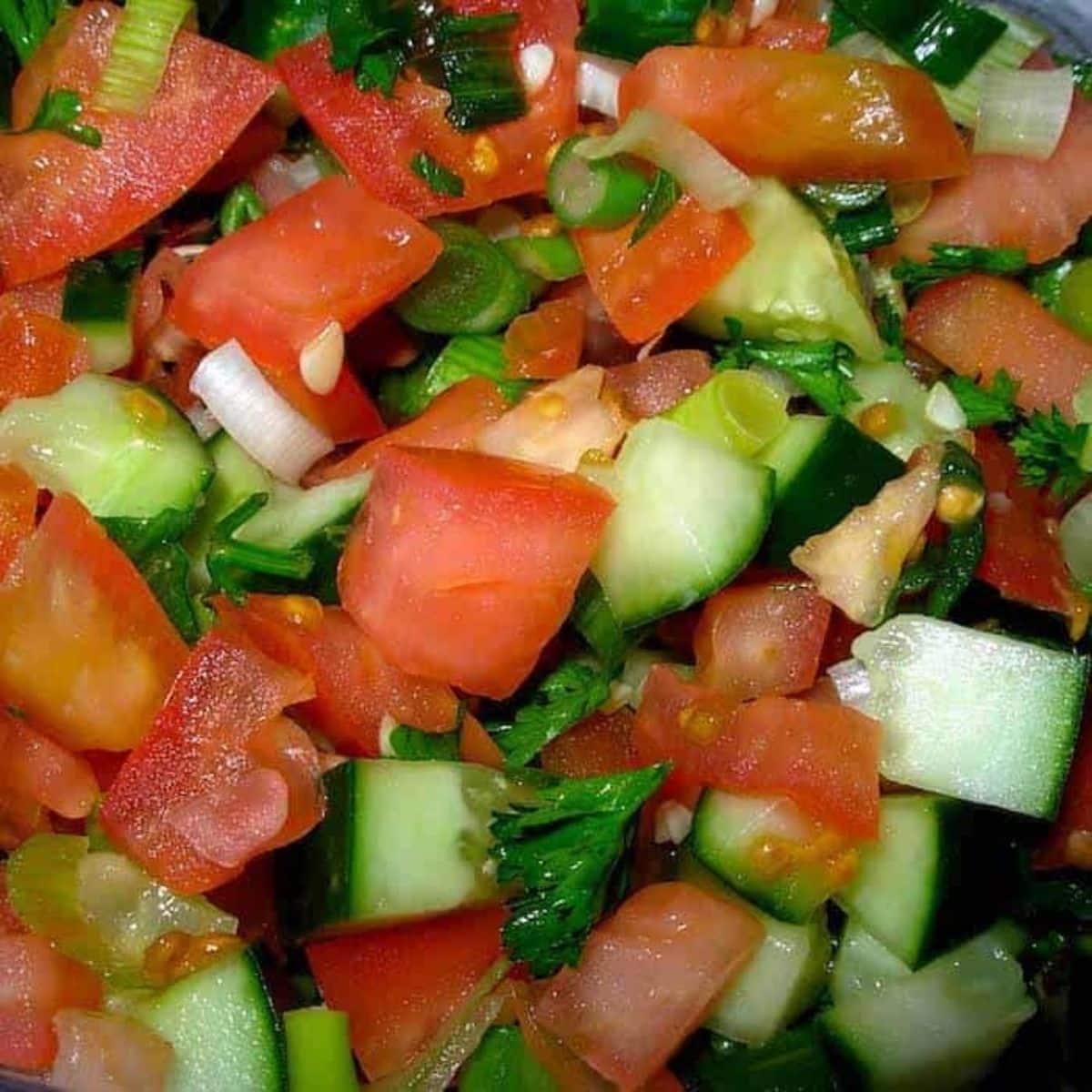 Cucumber Salsa is a bit different than others. There are only five ingredients in this recipe. It's great for people avoiding salt because there is no salt added, and the flavor is amazing. Dice all the veggies up small with your favorite chef's knife, mix, and eat. So, so good!
6. Mexican layered dip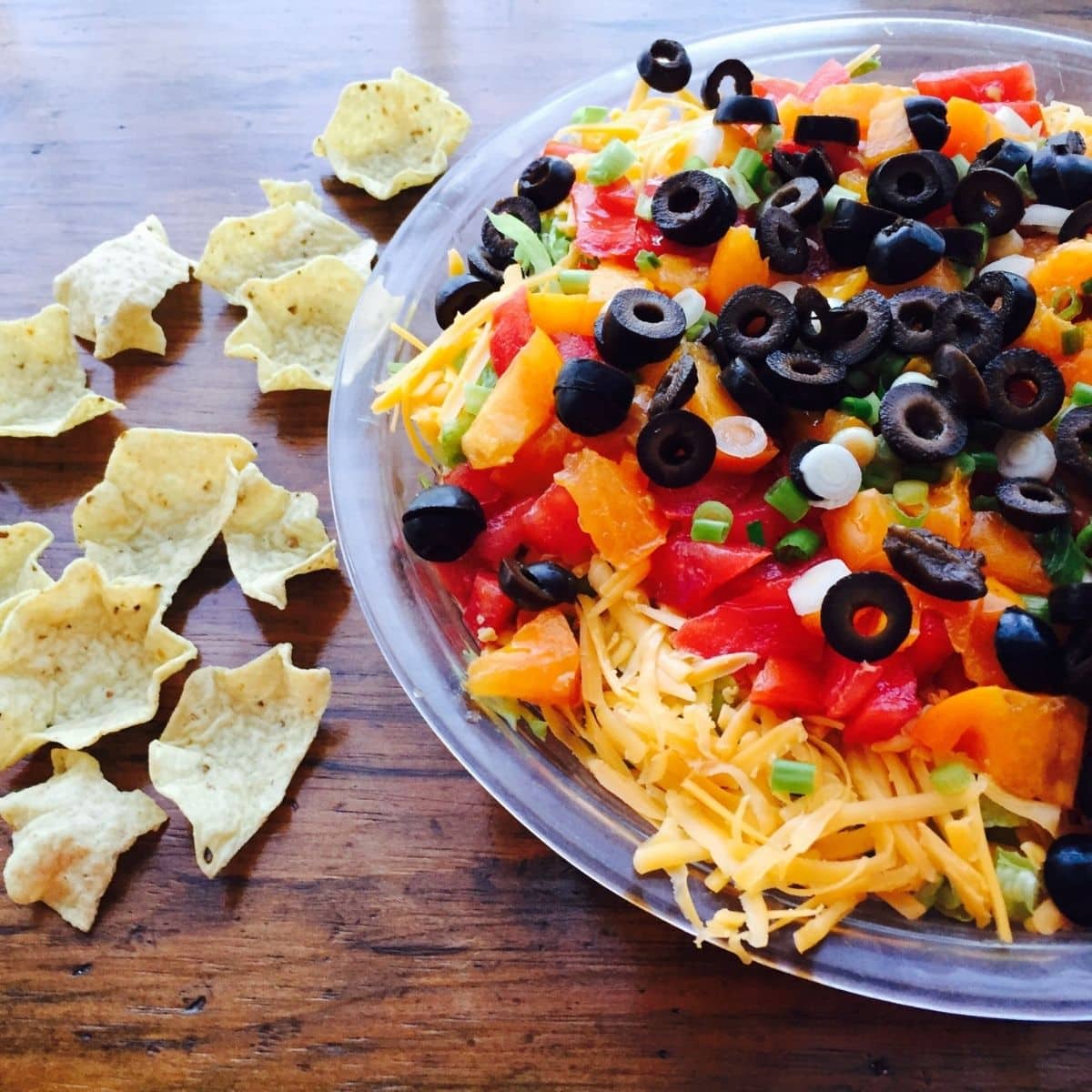 Trust me, everyone will love Mexican layered Dip. This recipe has been around since the 1980s and it's a hit every time it's served. Seven layers of goodness create a beautiful platter of dip. Refried black beans, guacamole, sour cream and seasoning, shredded lettuce, cheddar cheese, chopped tomatoes, green onions, and black olives. Yum! Put it on the buffet table and watch your guests gobble it down with chips or homemade tortillas.
7. Add homemade tortillas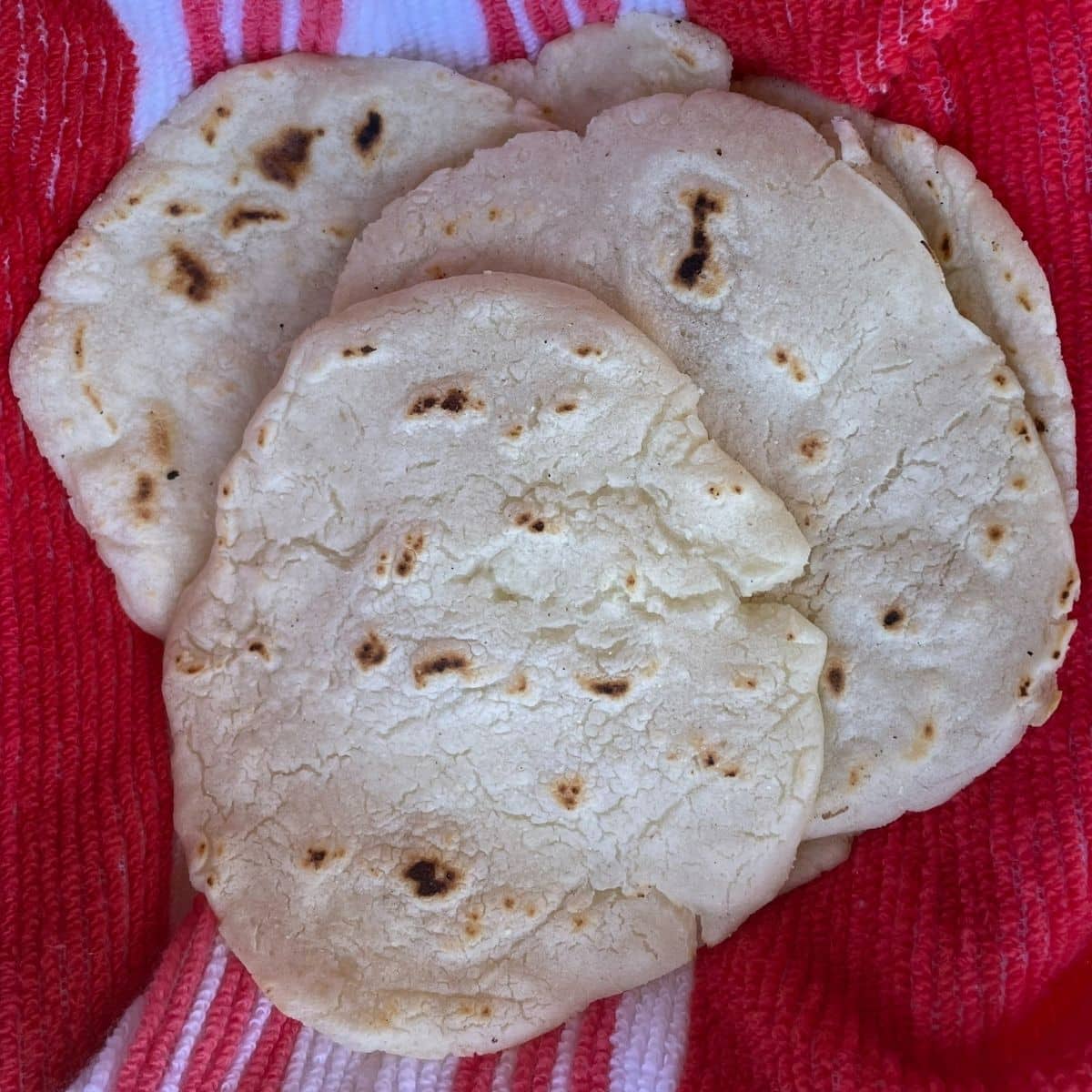 You can also have fun making your own hot-off-the-griddle corn tortillas. Make it part of your party. People will have a blast. Homemade Corn Tortillas are super easy and only require two ingredients (and one of them is water!). But you will need a good tortilla press and a nonstick griddle (or pan). Remember to cover your tortilla maker with thick, food-grade plastic when pressing the tortillas to prevent sticking.
Make a casserole or side dish
If you want a more substantial meal, try our beef enchiladas, black bean tortilla taco casserole, or tortilla casserole. All are scrumptious and you can make them ahead and then pop them in the oven.
8. Beef enchiladas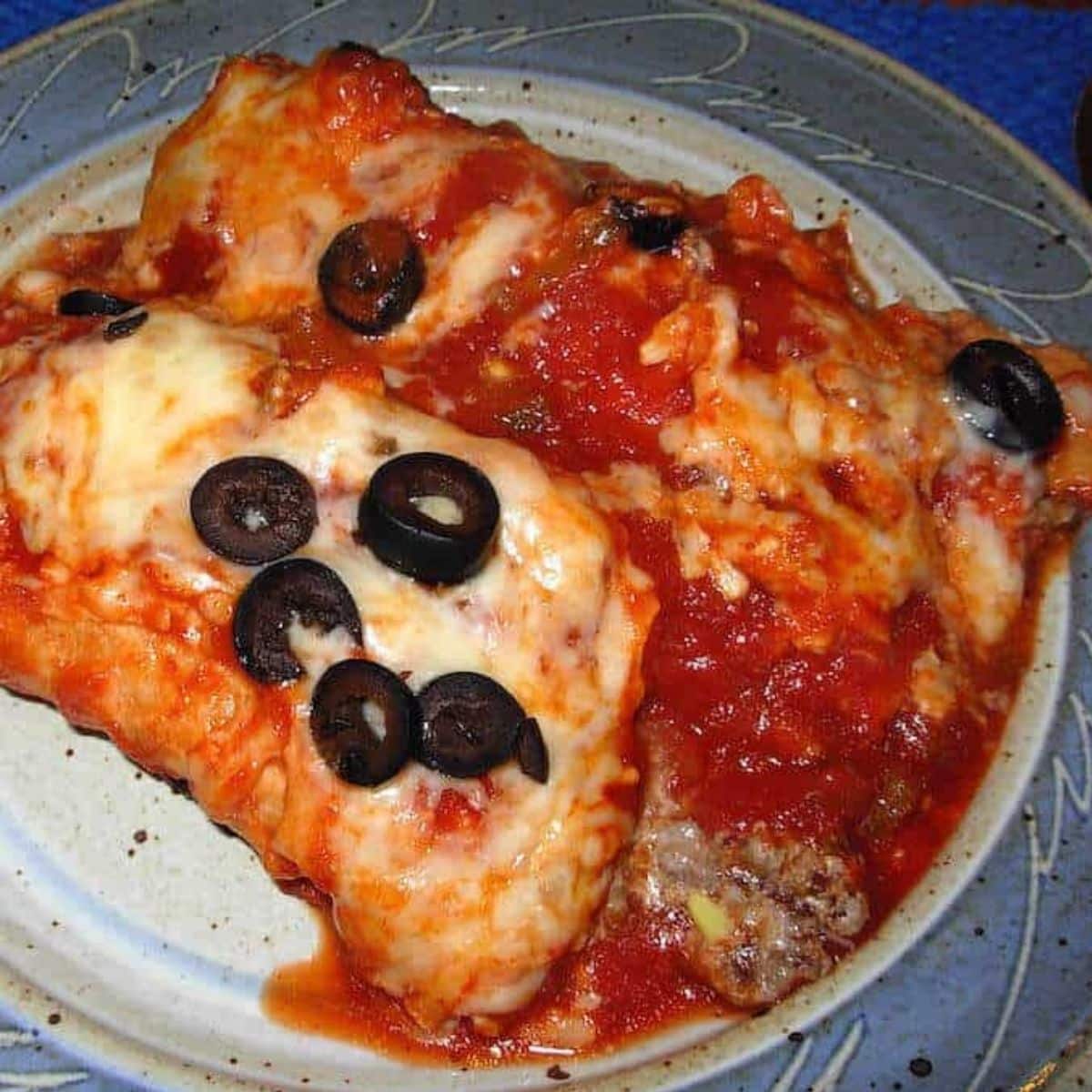 When I go to a Mexican restaurant, I generally choose enchiladas for my entree, even though I know they are never as good as the ones I make at home. If you want an outstanding meal, choose My Favorite Beef Enchiladas. Beef, cheese, sour cream, and a few other ingredients are wrapped up in a tortilla and topped with an amazing sauce, and baked in a casserole dish.
I highly recommend you make this casserole. I usually make my own tortillas, but others tell me commercially made tortillas are good, too.
9. Black beans tortilla taco casserole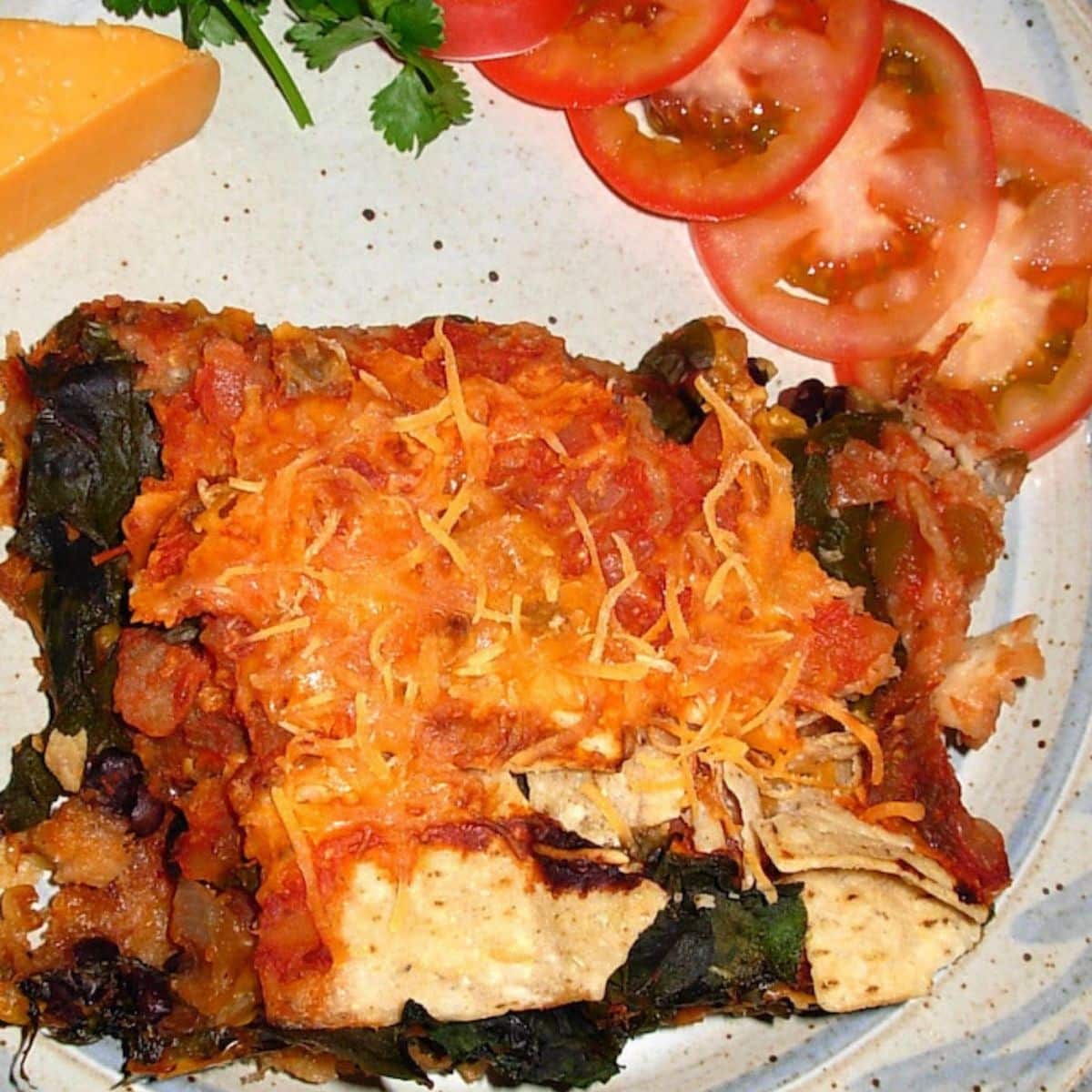 This recipe for Black Beans Tortilla Taco Casserole is like a vegetarian taco lasagna. Layers of beautiful goodness: black beans, corn, tomatoes, spinach, taco chips, salsa, cheese, spices, and onions. Oh my! So good. The kids are going to love it. (Maybe they won't even notice the spinach.)
10. Tortilla casserole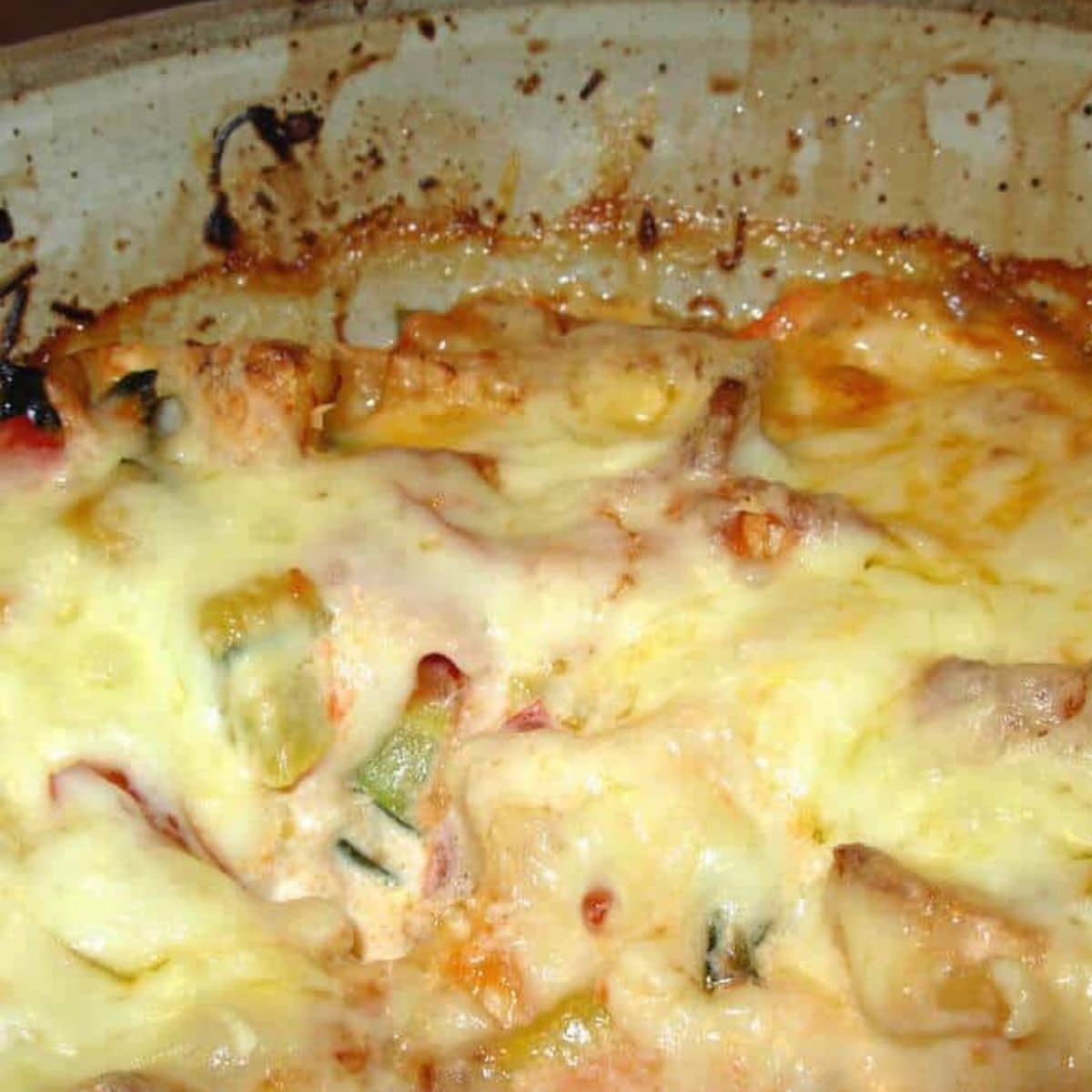 This vegetarian casserole is made with corn tortillas (see link to recipe above if you want to make your own), two kinds of cheese, veggies, spices, and cream. To prepare, you'll need to sauté the onions and squash, add the spices, cut the tortillas into strips, mix everything together, put it in a buttered dish (reserving some cheese for the top), and bake.
You can prepare it ahead of time and pop it in the oven for 45 minutes before you wish to serve it. (It does need to rest for 15 minutes after taking it out of the oven.) Your guests and family will enjoy chowing down on this Tortilla Casserole.
11. Vegan Mexican rice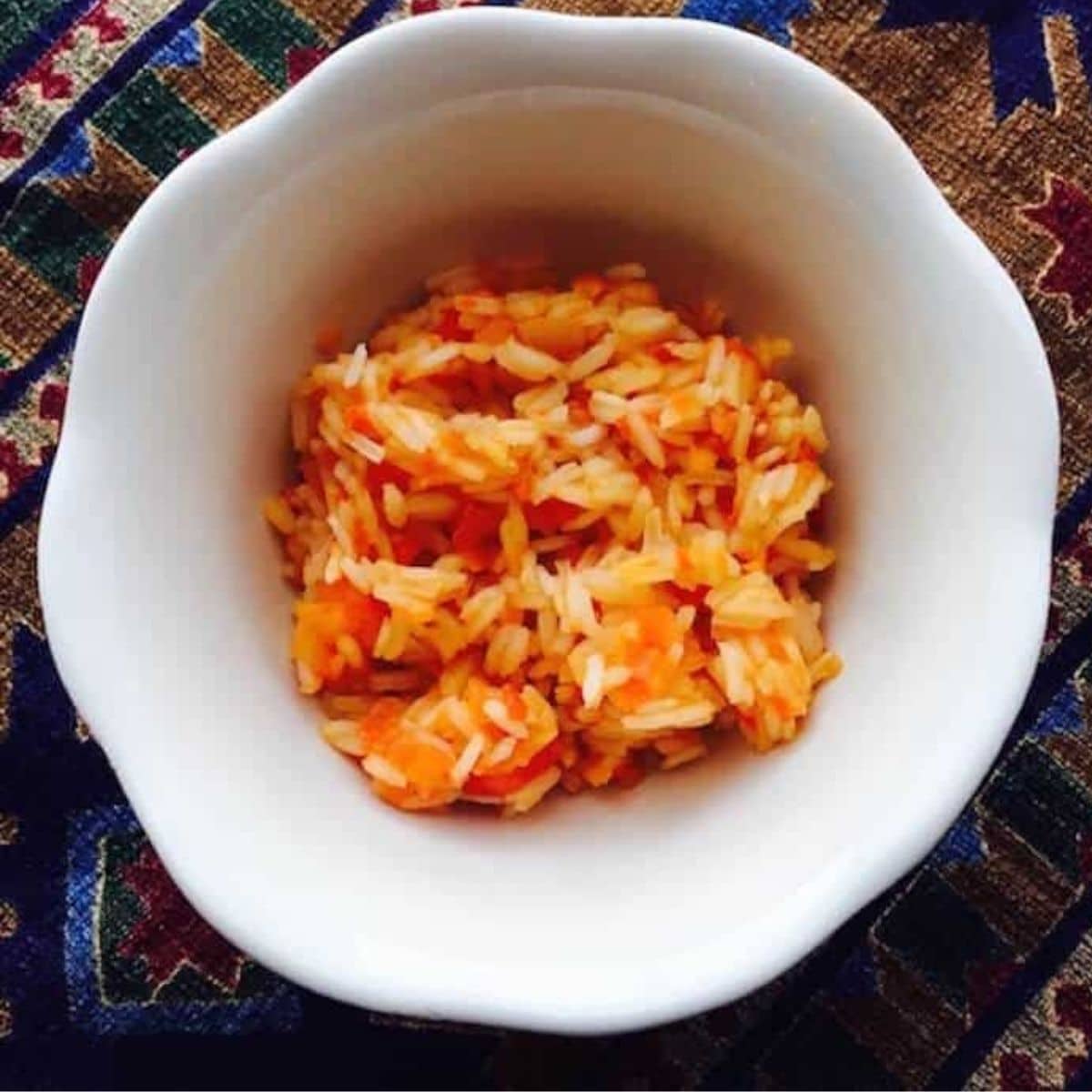 I love this Vegan Mexican Rice. It's simple and delectable. Comprised of long-grain white rice, onions, red bell pepper, tomato, garlic, cumin, salt, and water, it is mild in flavor and a beautiful shade of red. This dish takes about 40 minutes to make, and it makes a tasty side dish.
Offer a pop-in-your-mouth dessert
12. Gluten free Mexican wedding cake
Top everything off with a dessert you can make ahead. This gluten free Mexican wedding cake recipe is terrific.
No one will believe these Gluten Free Mexican Wedding Cakes (which are actually cookies) are made with gluten-free flour. It's hard to stop eating them, they are so good. Like most cookies, they contain butter, sugar (powdered), (gluten-free) flour, vanilla, and salt. They also contain pecans and one extra ingredient that helps gluten-free cookies stick together with the right texture.
Mix up the dough, roll the cookies into little balls, bake for 8-10 minutes, and then roll them in powdered sugar. Mom only made these at Christmas time, but you will want to eat them every day. You probably won't have any leftovers, but if you do, store the cookies in an airtight container.
Serve everything on disposable, compostable dinnerware and you will have less to clean up while also helping the environment. Thankfully, all these Cinco De Mayo recipes can be made ahead of time (except baking the casseroles), so you will be able to visit and enjoy your guests during your Cinco de Mayo party. Pura Vida!