Wondering how to defrost a turkey this holiday season? You aren't alone! The Thanksgiving turkey sits high and mighty at the center of nearly every American family's dinner table during the joyous Thanksgiving holiday every November. But one common issue people have this time of year is how to defrost the turkey so they can cook it. Do you run it under cold tap water? Do you give it a soak in the bathtub? What's the best method and how do you be sure you're doing it safely?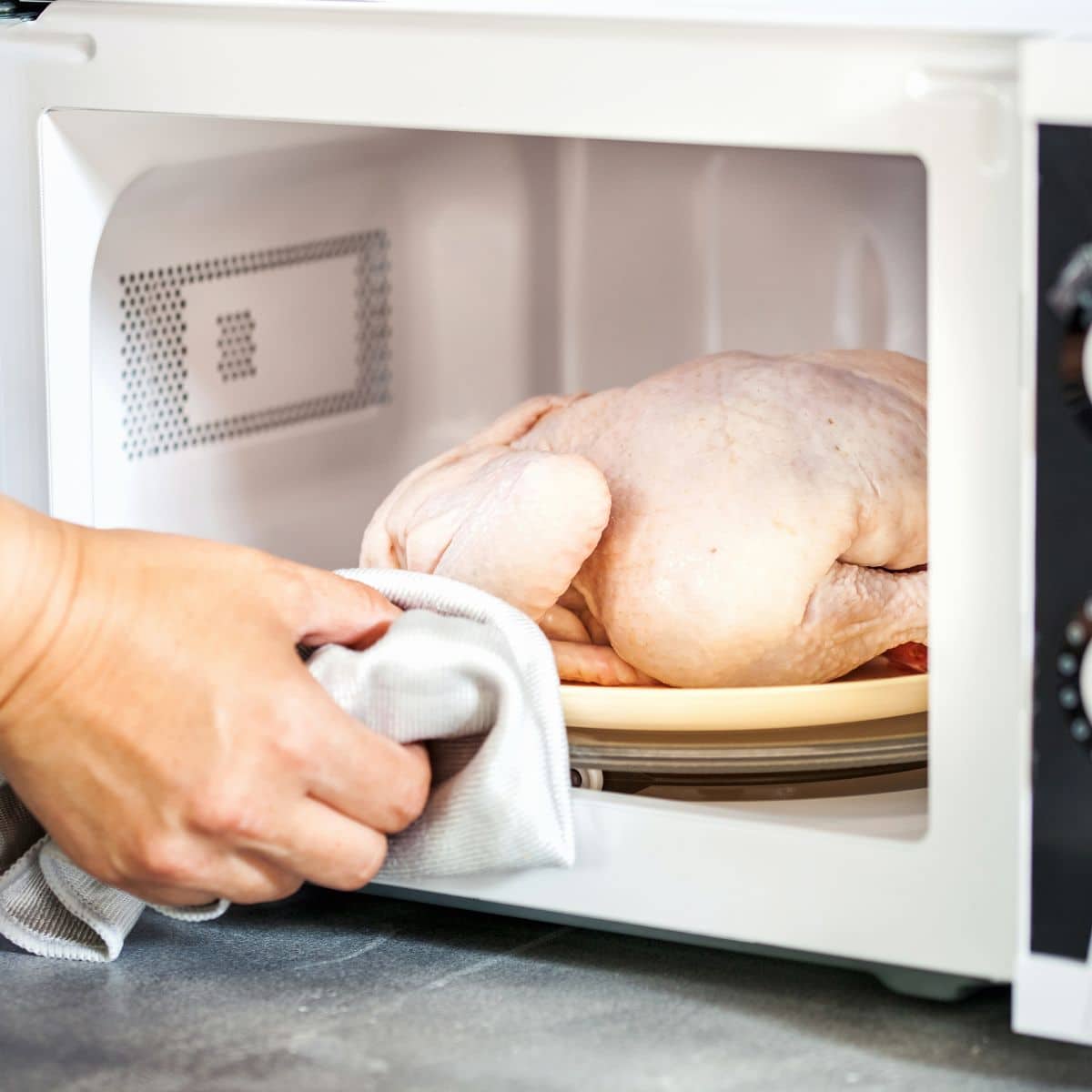 For many families, the turkey takes center stage for the whole event. Eyes dance and mouths water, as family and friends sit before a big bird's glory, ready to dig in and butter up their bellies. It is a family ritual that, oftentimes, leaves the Thanksgiving-appointed chef shuffling around on pins and needles, all the way up to the big finale, the family's very first taste of the big bird.
Check out this book for a stress-free holiday: Thanksgiving: How to Cook It Well
A turkey will stay good forever when it is frozen. However, as it begins to thaw out, any bacteria that had been there before it was frozen will start to grow again. This is why it's very important to defrost your turkey safely, with proper methods, so you don't end up giving everyone food poisoning instead of great holiday memories. Let's take a look at the safe methods of doing this.
How to Defrost a Turkey
For some years, and in some families, mom has long become a pro at cooking the Thanksgiving bird. But there is always a home with the occasion of a first-timer. A new wife, or young daughter, or a brave friend among the group of her single peers. And in this day and age, even a few men, are taking their very first shot at preparing the champion bird of every Thanksgiving feast.
These newcomers will likely have the task of defrosting a turkey for the Thanksgiving meal, except for a select few who may opt to buy a fresh bird. There are three basic ways to defrost a turkey and I will explain them all in more detail below.
For those who must defrost, and who may have assumed the process to be rather simple, as simple as chucking a frozen bird on the counter for a few hours, let me lay out some guidelines.
How hard is it to defrost a turkey?
Defrosting a turkey isn't all that complex, but it can be a bit time-consuming, as it definitely takes more than a few hours to defrost. This is why it is important to plan ahead and make sure you have plenty of time to get it done properly.
You should never leave a frozen turkey out to defrost on the kitchen counter as this method is unsafe due to bacteria concerns.
There are three proper ways to defrost a turkey: refrigerator, cold water, or microwave.
The most highly suggested method of defrosting a turkey would be to defrost it in the refrigerator. But you can also submerge a turkey in cold water or place it in the microwave for defrosting.
1. The refrigerator method
If you have more time, you can thaw the turkey in the refrigerator. Just be sure to allow 24 hours for every 4-5 pounds of bird. When thawing a turkey in the refrigerator, your temperature should be set to 40 F or lower. Higher temperatures may attract bacteria.
You should keep the turkey in its wrapping and place it in a large pan. Let it defrost 24 hours for every 5 pounds of turkey weight. An average turkey will take at least two days to thaw.
Bigger turkeys may take more than 3 days to thaw.
2. Submerging in cold water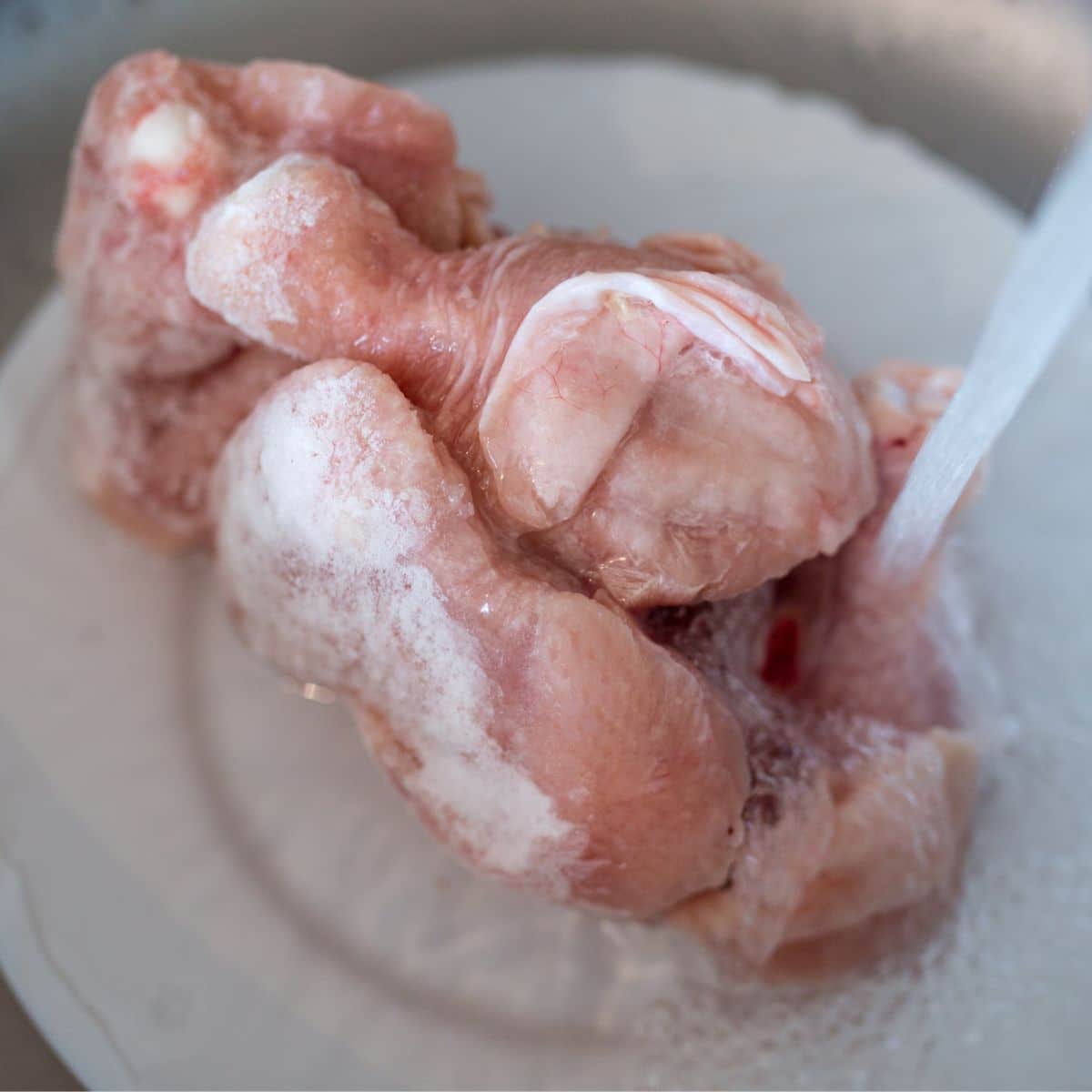 The cold water method is another popular choice. This method is usually the go-to method for many first-timers as they are often not prepared for the lengthy process of the refrigeration method. If you're short on time, you can thaw the turkey in cold water. Just be sure to change the water every 30 minutes, and cook the turkey immediately after it's thawed.
Again, you'll want to leave your turkey in its wrapping, and submerge it in cold water 30 minutes for each pound. You should also change the water every 30 minutes.
Although much quicker than thawing a turkey out in the refrigerator, this method will still take 6-8 hours for an average-sized turkey. Don't submerge your bird in hot water as this can help increase the growth of bacteria. It's important to do the thawing process right so no one gets sick from the holiday meal.
3. Microwave
Finally, you can use your microwave oven to defrost your bird, too. When microwaving a turkey, you should always first, check the manufacturer's instructions. Instructions should tell you the minutes per pound of turkey, and what power level to use. It's important to use a safe temperature to ensure you just defrost and don't actually start to cook the turkey in the microwave.
Many microwaves are not big enough for larger turkeys. So, if you plan to use this option, plan ahead and be sure this is a doable method for you. This option requires that you remove the turkey from all of its wrappings. You will also need the defrost setting on your microwave, and a microwave-safe dish to put the turkey in.
Leaving wrappings that are not made for the microwave could leak chemicals into your turkey.
Turkeys thawed out in the microwave should be cooked immediately and should never be refrozen.
And finally, if you're really short on time, you can cook the turkey while it's still frozen. Just be sure to increase the cooking time by 50%. Whatever method you choose, just be sure to follow these safety tips so that your Thanksgiving dinner is perfect.
Turkey Recipes
Turkey Thawing FAQ
How do I defrost a turkey quickly?
The fastest way would be your microwave. At about 6 minutes per pound, a 15 pound turkey would take right around an our and a half. But you need to make sure you turn and even flip the turkey often, so you don't end up cooking it. And don't forget to remove the packaging before you place it in the microwave, or you risk toxins leaching into your bird.
Can I leave a frozen turkey on the counter overnight?
No. While the entire turkey will take time to thaw out, the outer parts will stay at room temperature for too ling and you risk bacteria growing and getting your family sick.
Can I cook a frozen turkey?
Yes, you can. If you forgot to defrost your bird (or it's your first time cooking Thanksgiving dinner and this is new to you), you can cook it straight from the freezer: just remember to remove the pack inside, and plan for the cooking to take about 50% more. One more thing: check the turkey temperature to make sure it's cooked thoroughly.
Final thoughts
As you can see, there are several different ways to thaw and turkey and now that you know about them, you can choose the best method for your needs, based on how much time you have. Thanksgiving is a time to gather with friends and family and enjoy a delicious meal. The centerpiece of that meal is often a turkey. If you're cooking a turkey for Thanksgiving, you'll need to thaw it out first. There are several safe ways to thaw a turkey, and the best method depends on how much time you have.
Finally, make sure to cook your turkey all the way through. The stuffing should also reach an internal temperature of 165 degrees Fahrenheit before serving. By following these simple tips, you can be sure that your Thanksgiving feast will be safe and delicious!
How will you be defrosting your Thanksgiving turkey this year?