May is National Asparagus Month and the perfect time for me to tell you about my favorite asparagus recipes. Have you ever heard someone say they hated asparagus? Maybe you've even said so yourself. I find that most of the time, this is because they've not had it prepared in a way that they could enjoy.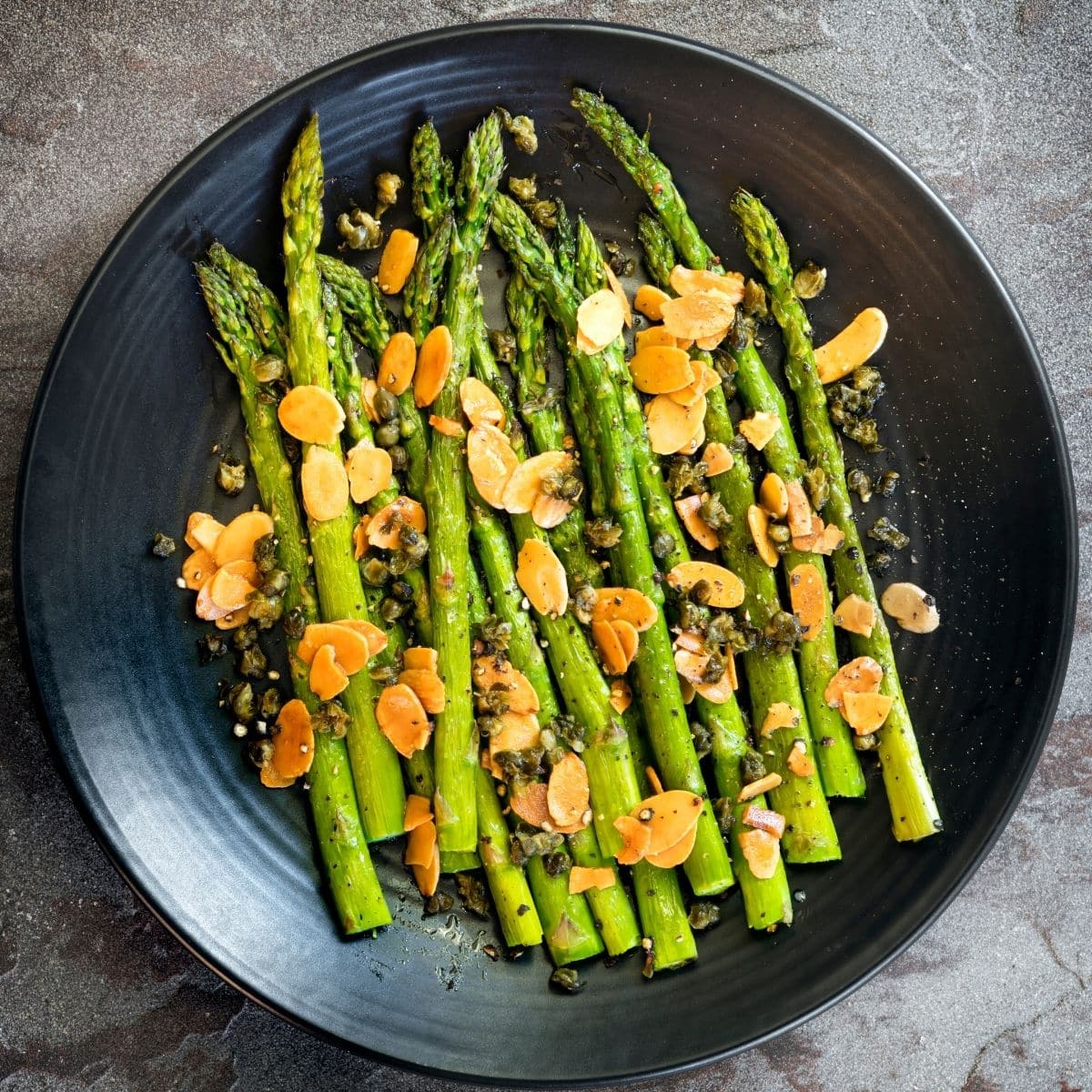 There are so many great ways to appreciate this amazing vegetable. In fact, you can do a lot with an asparagus spear that you may not have even known. From a single layer of tender asparagus on the side with your dinner to crisp asparagus with a yummy dipping sauce, and many other ways to enjoy these fresh vegetables, we've got you covered. And... asparagus is not only delicious, but also very good for you. Check out the many benefits of asparagus.
How to Cook Asparagus
There are many ways to cook this delicious vegetable:
streamed
boiled
broiled
grilled
baked
pan-roasted
air-fried
If you are new to this culinary delight, you may want to start at the very beginning with how to cook asparagus. This post is super helpful for that.
How to Eat Asparagus
Asparagus is a versatile vegetable that can be enjoyed in many ways. Whether roasted, sautéed, or grilled, asparagus makes the perfect addition to almost any dish. One of my favorite asparagus recipes is asparagus soup. I make a creamy soup that is simple to make and packed with delicious flavors.
Simply sauté chopped asparagus in butter until tender, then blend with chicken stock and heavy cream. Season generously with salt and pepper, then serve garnished with fresh chives or parmesan cheese. To bring out even more flavor, try roasting your asparagus first before adding it to the soup!
What are some other great ways to enjoy asparagus? I'm going to show you some of my favorites.
Whether you enjoy asparagus on its own or as part of a larger meal, this delicious veggie is sure to impress. So why wait? Get cooking with one of these tasty asparagus recipes today!
Asparagus Recipes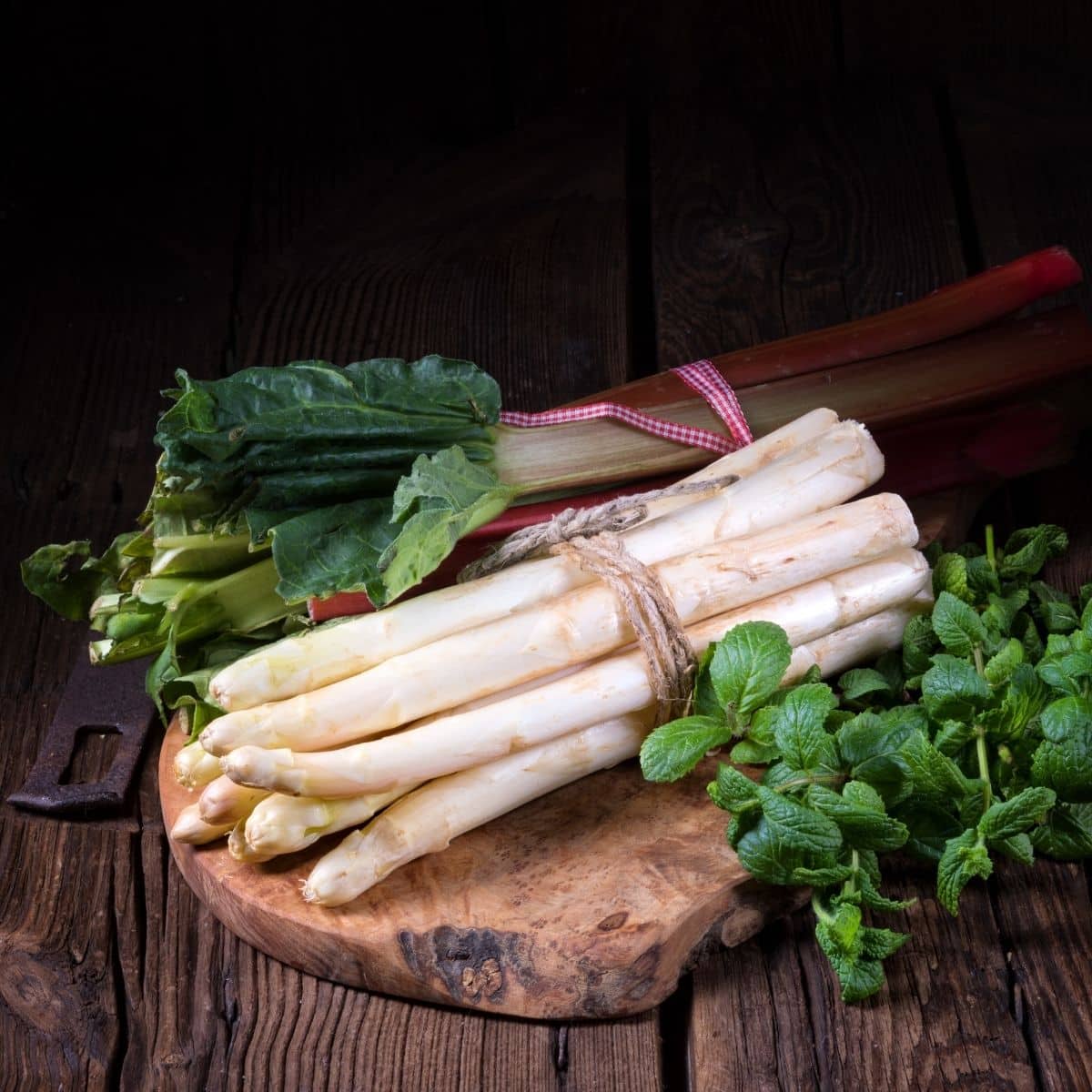 With the right recipes, you can cook with confidence. Even someone with a lot of experience in the kitchen can benefit from recipes, especially when making a new meal or using new ingredients. We can use the recipe as the roadmap for getting started, and once we become comfortable with that, we can add our own spin to it, if desired.
For example, you may find a recipe that you really love, but that you prefer to add a little extra spice to. Or maybe you want to replace a dairy product with a non-dairy alternative. There's a lot of flexibility in cooking, which is part of what makes it so much fun.
Asparagus soup recipes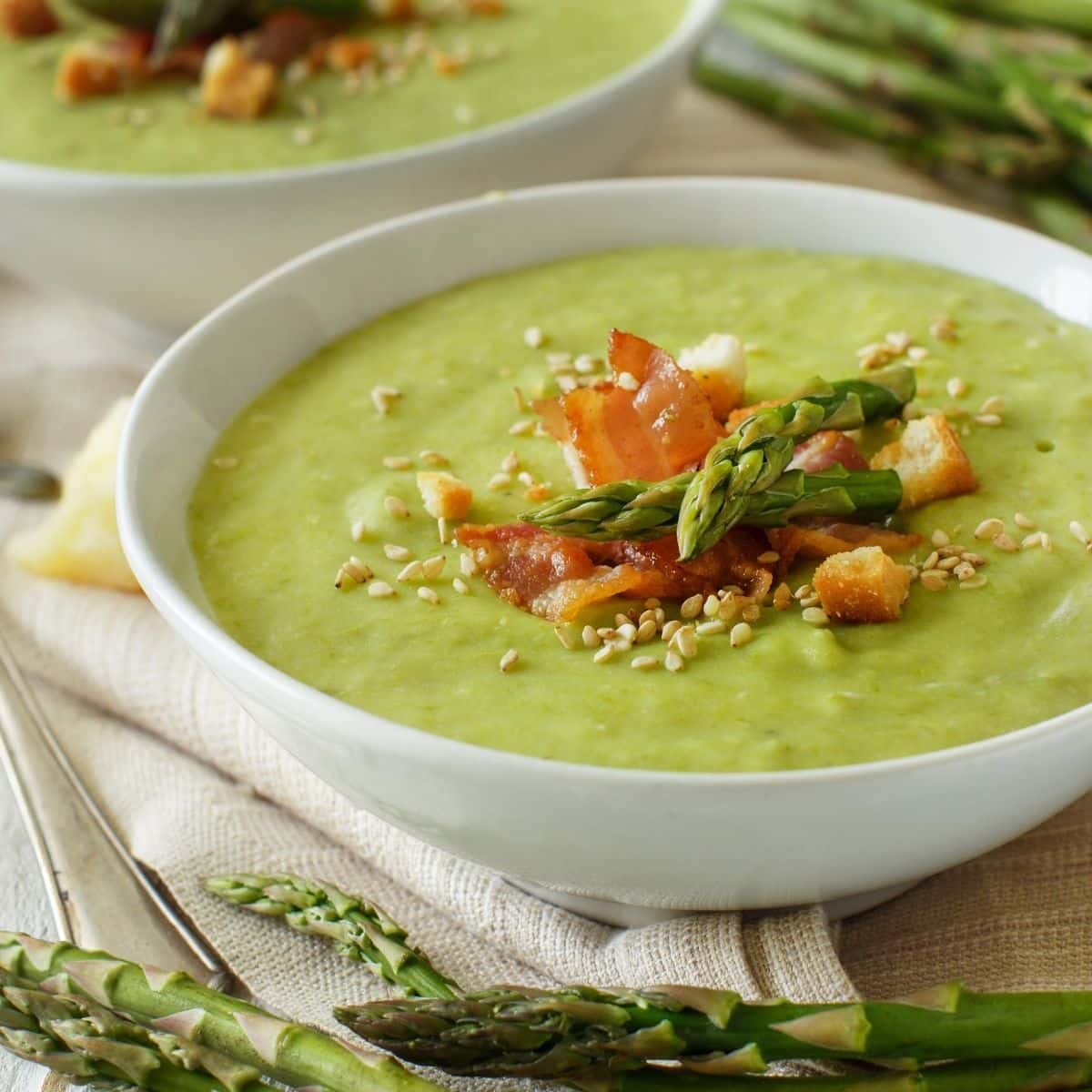 There are many different asparagus soup recipes out there, each with its own unique flavor combinations and ingredients. Some asparagus soups are simple and healthy, using just asparagus, onion, and vegetable broth as the main components.
Other asparagus soups can be more complex and indulgent, incorporating cream or cheese into the mix. Whether you prefer a light and refreshing asparagus soup or something rich and creamy, there is sure to be an asparagus soup recipe that is perfect for you.
Here are some that I really enjoy:
Unique asparagus recipes
I love my asparagus broiled: just a bit of salt and oil added and broiled for 10 minutes turning it once about 5 minutes in. But if you like variety and some unique ways to cook your fresh asparagus, try some of the recipes below.
Asparagus Tomato Frittata - here's a great recipe for asparagus tomato frittata. It's simple, but the flavors are amazing. You can get nice, fluffy eggs, add your asparagus, and any other veggies you might want to include, and make it all in under 30 minutes.
Grilled Marinated Asparagus with Gremolata - the combination of fresh parsley, garlic, and lemon zest gives this quick and easy dish a delightful aroma.
Asparagus dinner recipes
What if you want to work some tasty asparagus into your family dinners, then you want to check out these recipes.
Asparagus and Mushroom Omelet  - omelets are not just for breakfast: try this omelet with asparagus and mushrooms. Fresh asparagus and mushrooms make it taste even better, but if you don't have those readily available, you can use packaged or canned.
Asparagus Lamb Supper - this recipe shows you how to make an asparagus lamb supper. This recipe has savory, succulent lamb chops, crisp and fresh asparagus, onions, and tomatoes, along with a bit of rosemary and some salt and pepper. It's easy to make and tastes great.
Grilled asparagus recipes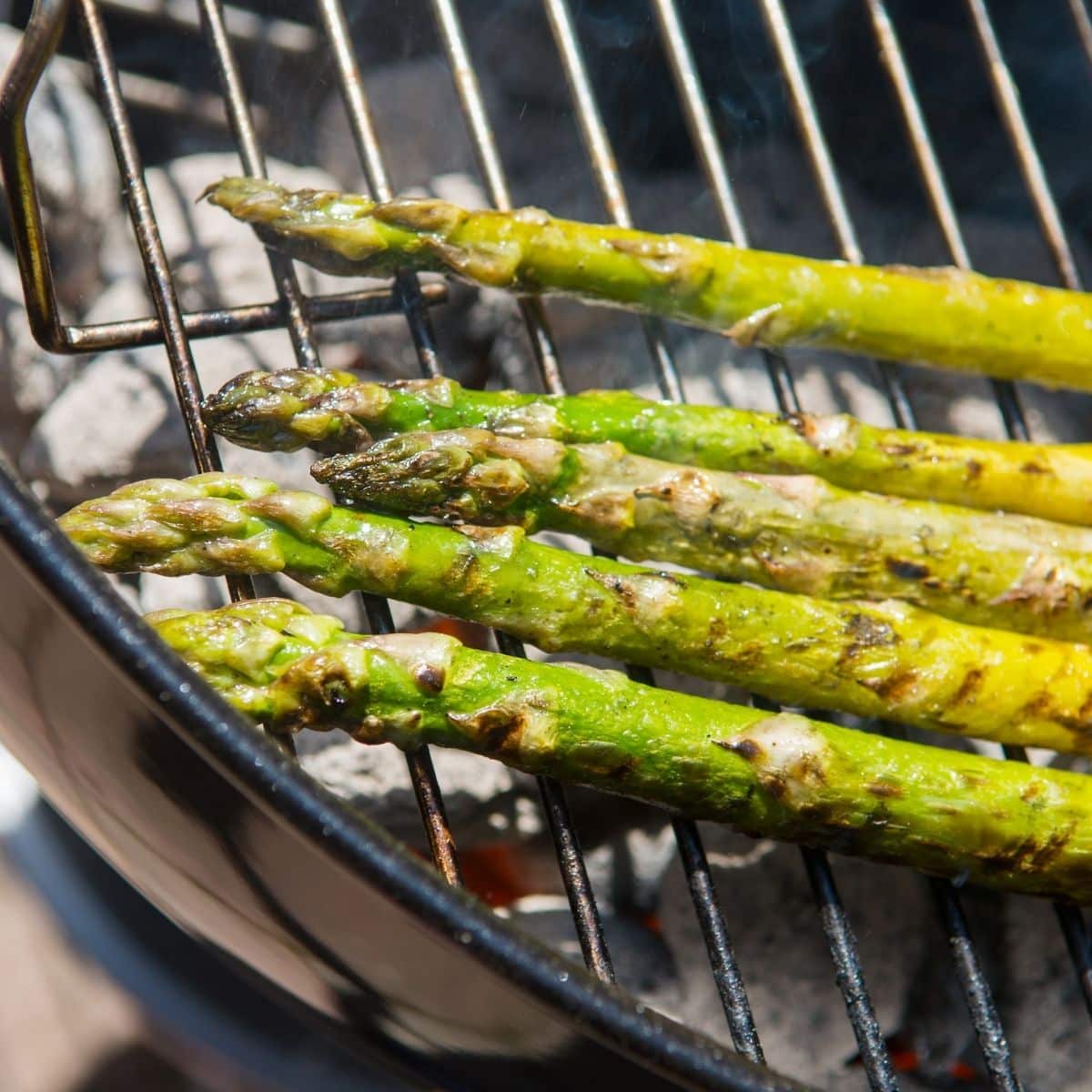 Grilling asparagus is a simple and delicious way to make the most of this versatile vegetable. There are countless asparagus recipes to choose from, ranging from easy side dishes to complex entrees. Some of my favorites include grilling asparagus with parmesan cheese or drizzling it with olive oil and balsamic vinegar before throwing it on the grill.
The key to making great asparagus, no matter which recipe you choose, is to cook it slowly over low heat so that it gets nicely charred without burning or overcooking. Whether you're an asparagus expert or just looking for some new ideas, there are plenty of ways to enjoy this delicious veggie on the grill.
Here are just a couple:
Baked asparagus recipes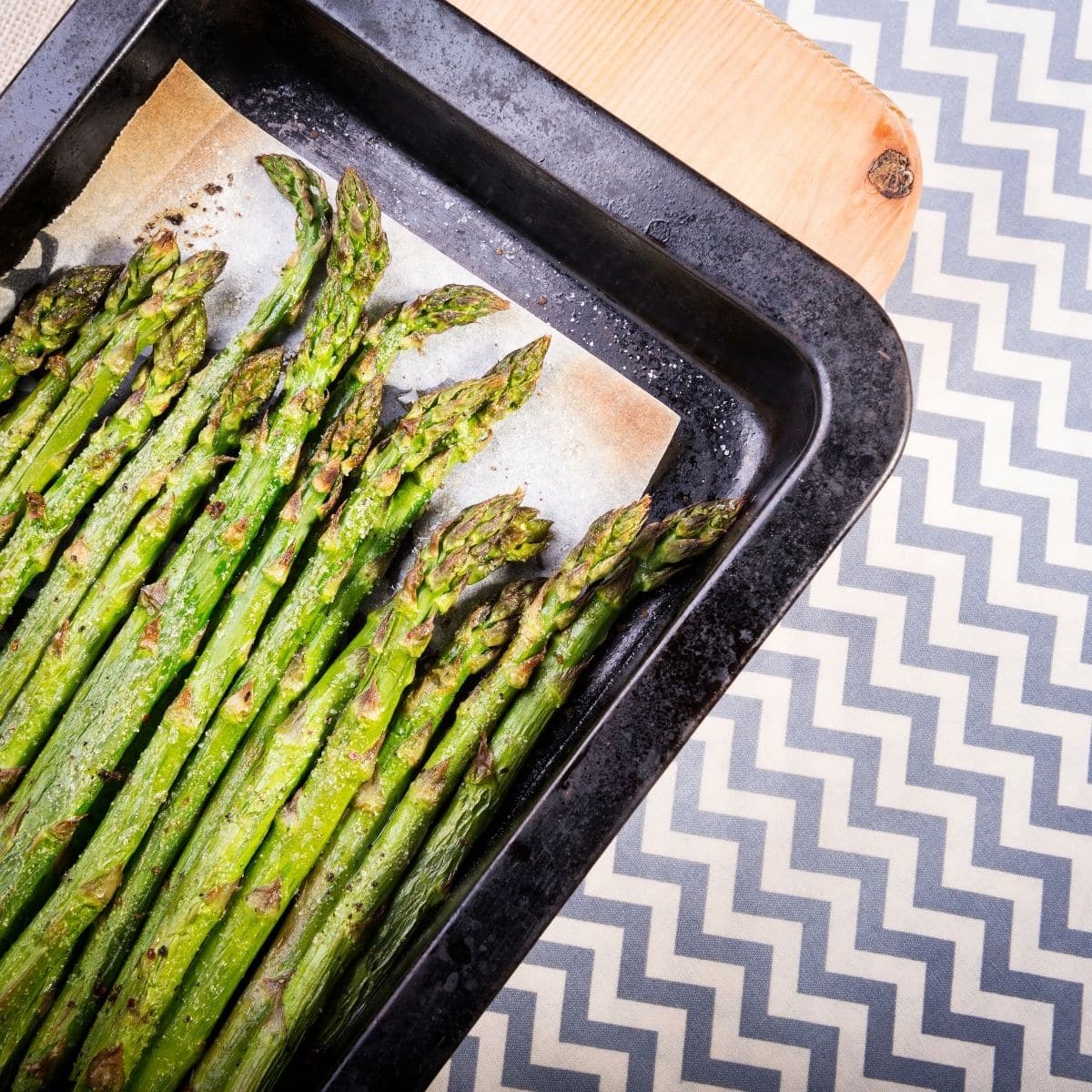 Looking for an easy and delicious way to prepare asparagus? Look no further than these simple baked asparagus recipes! These tasty treats are perfect as a side dish or as a light lunch on their own. Whether you're in the mood for something earthy, tangy, spicy, or cheesy, there's sure to be a recipe here that will satisfy your cravings.
To start off, try baking your asparagus with just a touch of oil and seasoning. Simply toss your asparagus spears with some olive oil, salt, and pepper, and then lay them out on a baking sheet. Pop them in the oven at 350 degrees for 20-25 minutes or until they are fork-tender and slightly crispy on the outside. This basic recipe is simple and customizable - add fresh herbs to create an extra burst of flavor or drizzle on some balsamic vinegar for some zingy sweetness.
Another great option is to spice up your asparagus with some tangy flavors. Baked asparagus makes a wonderful base for all kinds of tasty sauces and marinades, from pesto to tahini to melted parmesan cheese!
Steamed asparagus recipes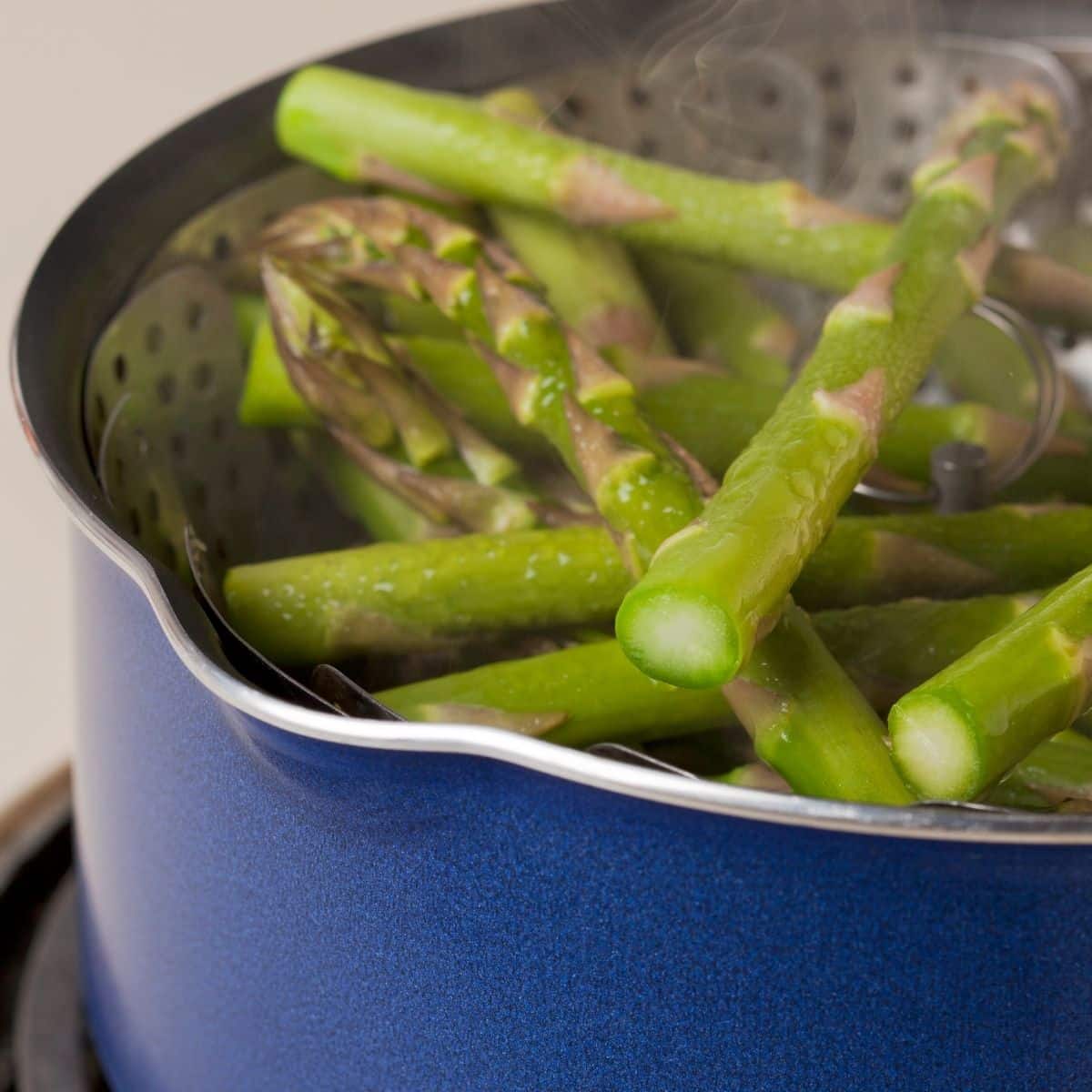 Another brilliant way to enjoy asparagus is by steaming it. This is the first way that I had ever had it and it tasted great, but at first, I struggled to get the same flavors at home. But once I experimented a bit, I found out exactly how I liked it best.
Here are some ways that I like to prepare my steamed asparagus:
For a classic steamed asparagus dish, simply trim the asparagus spears and place them in a steamer basket. Season with salt and pepper to taste, then steam for 3-5 minutes until crisp-tender. Serve immediately with lemon wedges, if desired.
For a more flavorful steamed asparagus, try seasoning the asparagus with garlic, herbs, and Parmesan cheese before steaming. This easy recipe is sure to become a new family favorite in our house.
If you're looking for a lighter steamed asparagus dish, try tossing the spears with a little olive oil and lemon juice before steaming. This simple recipe is healthy and delicious - perfect for a light lunch or side dish.
Roasted asparagus recipes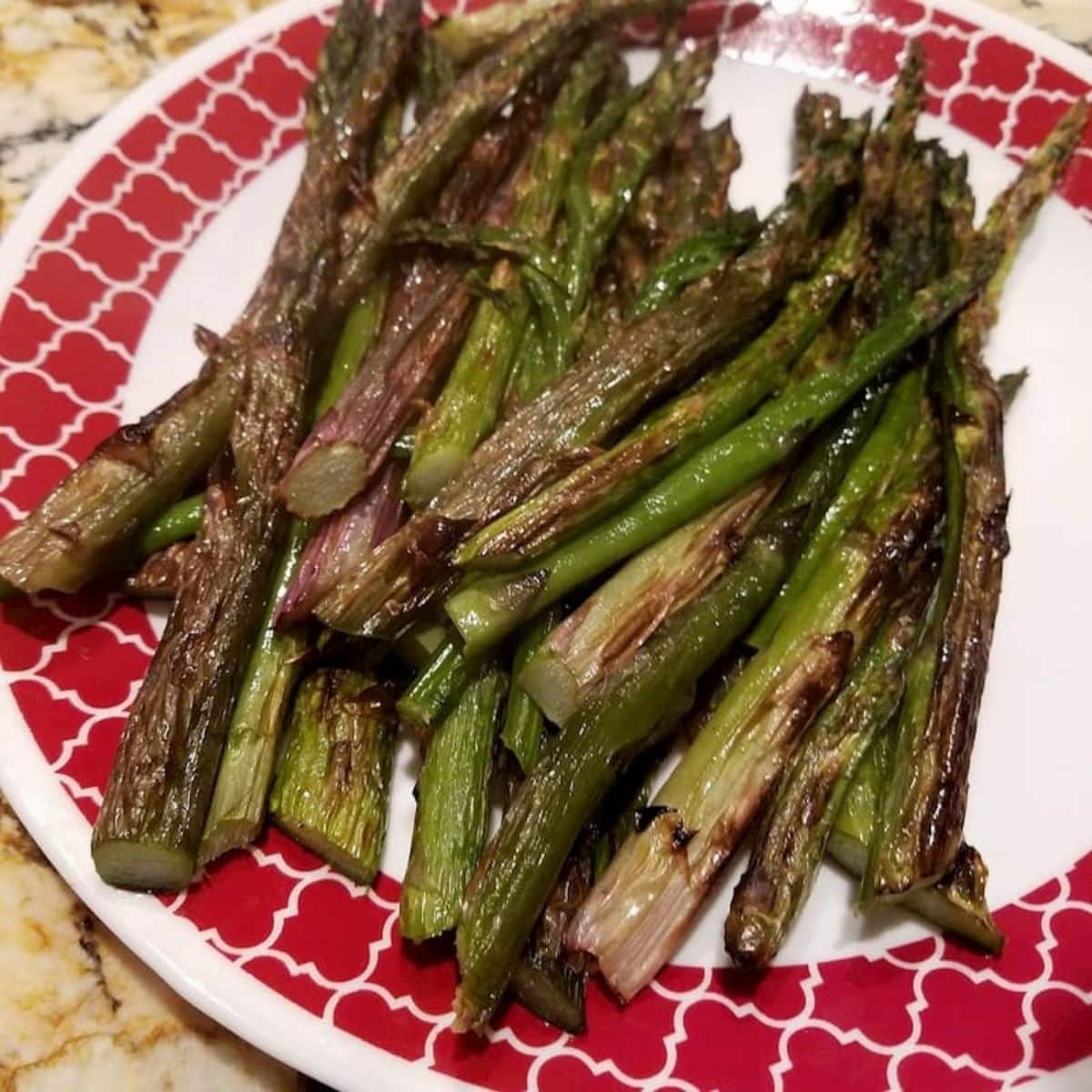 Roasting asparagus brings out its natural flavor, and the result is a delicious and healthy side dish. The key to successfully roasting asparagus is to cook it at a high temperature for a short period of time. This allows the asparagus to char slightly, giving it a delicious smoky flavor. Roasted asparagus can be enjoyed on its own or served with a variety of other dishes.
Canned asparagus recipes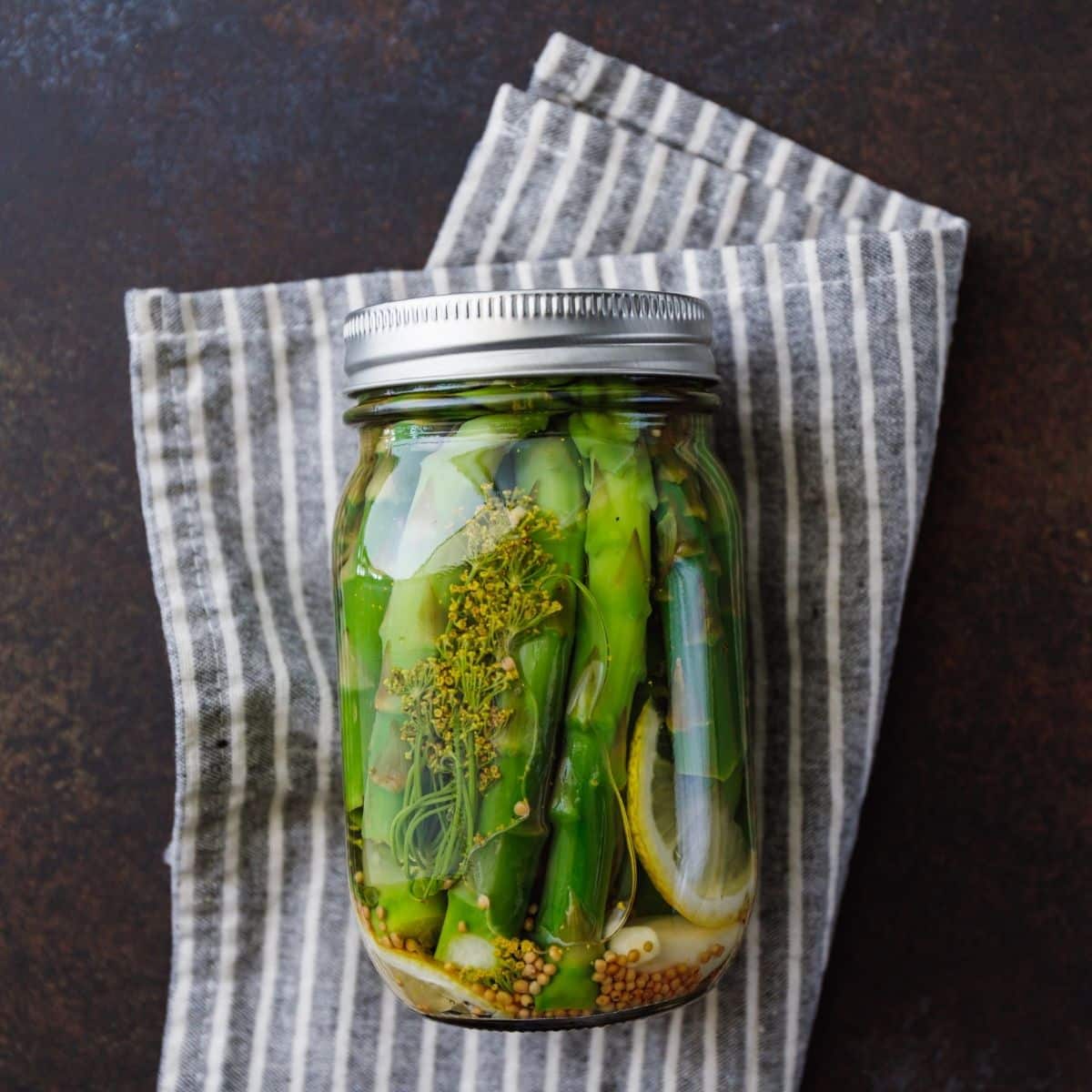 If you grow asparagus in your garden, you might want to can some for later (though at our house. that never happens: I can eat an entire baking pan full all by myself!). But if you have extra, try canning some for later. Here's a good canning asparagus recipe with instructions. Then you just pull out a jar when you need it.
And then there are the times when you don't have any fresh asparagus. The good news is that canned can be just as good when you know how to prepare it properly.
Canned asparagus is a great way to add this nutrient-rich vegetable to your diet without having to cook it from scratch. Plus, it's an affordable option that can be easily found at most grocery stores.
Since I grow asparagus in my garden, I'm a bit spoiled and prefer the fresh kind. But canned asparagus can be used to make soup, pesto, and even added to a baked veggies tray.
Tips for Cooking Asparagus
I bet you never thought there was so much to learn about asparagus! I felt the same way before I really started learning more about it. If it's asparagus season for your garden or you just have a bunch of asparagus that you want to cook, then you may want to try making it in a lot of different ways.
Here are some more tips for cooking asparagus that you might find helpful.
What spices pair well with asparagus?
Asparagus is great with just some light salt and pepper, and some olive oil, but there are also some specific spices that pair well with asparagus. Good ones to try are smoked paprika, cumin, chili powder, and garlic. You might also use some lemon zest, honey, or nutmeg.
What flavors go well with asparagus?
Lemon has been mentioned because it complements this veggie so well. You can also try a hollandaise sauce spread over the top. This could be a great idea for the asparagus omelet recipes listed above.
Fennel and orange can also pair up with your asparagus meal. Maple can be really yummy with grilled or roasted asparagus. Soy and ginger also go well with asparagus dishes.
What herbs go best with asparagus?
Some herbs to consider are rosemary, basil, marjoram, cilantro, dill, oregano, thyme, etc.
Should you soak your asparagus before cooking?
You can soak asparagus first, but you don't have to. If you do, you shouldn't soak it for more than about 30 minutes. A fast dunk is really all you need to do before you cook. You should also trim the ends off the stalks before you put them in to soak. Alternatively, you can skip the soaking altogether and just rinse them well.
Asparagus FAQs
And finally, here are some other questions people commonly have about this vegetable.
Does asparagus have health benefits?
There are a lot of health benefits. For one, it has many nutrients but not a lot of calories. It's also a great source of antioxidants. It can help support good digestive health and it lowers blood pressure. It's also great for pregnant women to help their growing fetus. Click here to learn more about the benefits of asparagus.
What is the healthiest way to eat asparagus?
Pretty much any way you eat asparagus is healthy but if you're going for maximum health benefit, eat it raw in your salad, or do a lean sauté. It will help you retain the most nutrients and maintain optimal flavor.
What part of asparagus is poisonous?
The vegetable asparagus is not poisonous, and you can eat it raw without any fear. You may have heard that asparagus berries are poisonous, and this is true. But this part of the plant is not the part that you come in contact with when cooking and eating the veggie. The leaves can also be poisonous to humans or small animals that eat them. Again, this is not the part of the veggie you get when you purchase in the supermarket.
Can you eat raw asparagus?
While it is often cooked, asparagus can also be eaten raw. Raw asparagus has a crunchy texture and a fresh, slightly sweet flavor.
Why does asparagus make your pee smell?
Have you heard that asparagus makes your pee smell? Or maybe you've eaten it and had this experience yourself. What does asparagus do to your pee? Typically, this happens due to the metabolism of asparagusic acid, but it doesn't happen to everyone.
Asparagusic acid is a sulfur-containing compound found exclusively in this veggie. It's non-toxic and it doesn't cause any harm. But it does have a sulfurous odor, like rotten cabbage. When you eat asparagus and your body metabolizes this acid, it can sometimes come out in your urine, but the compounds evaporate almost immediately, lingering in the air and potentially floating up toward your nose, where you get a whiff of it. Now you know!
Best Asparagus Recipes - Conclusion
With so many delicious ways to eat asparagus, there's just no good reason not to get a regular dose of asparagus in your life!
Did you see an asparagus recipe on here that you're just dying to try?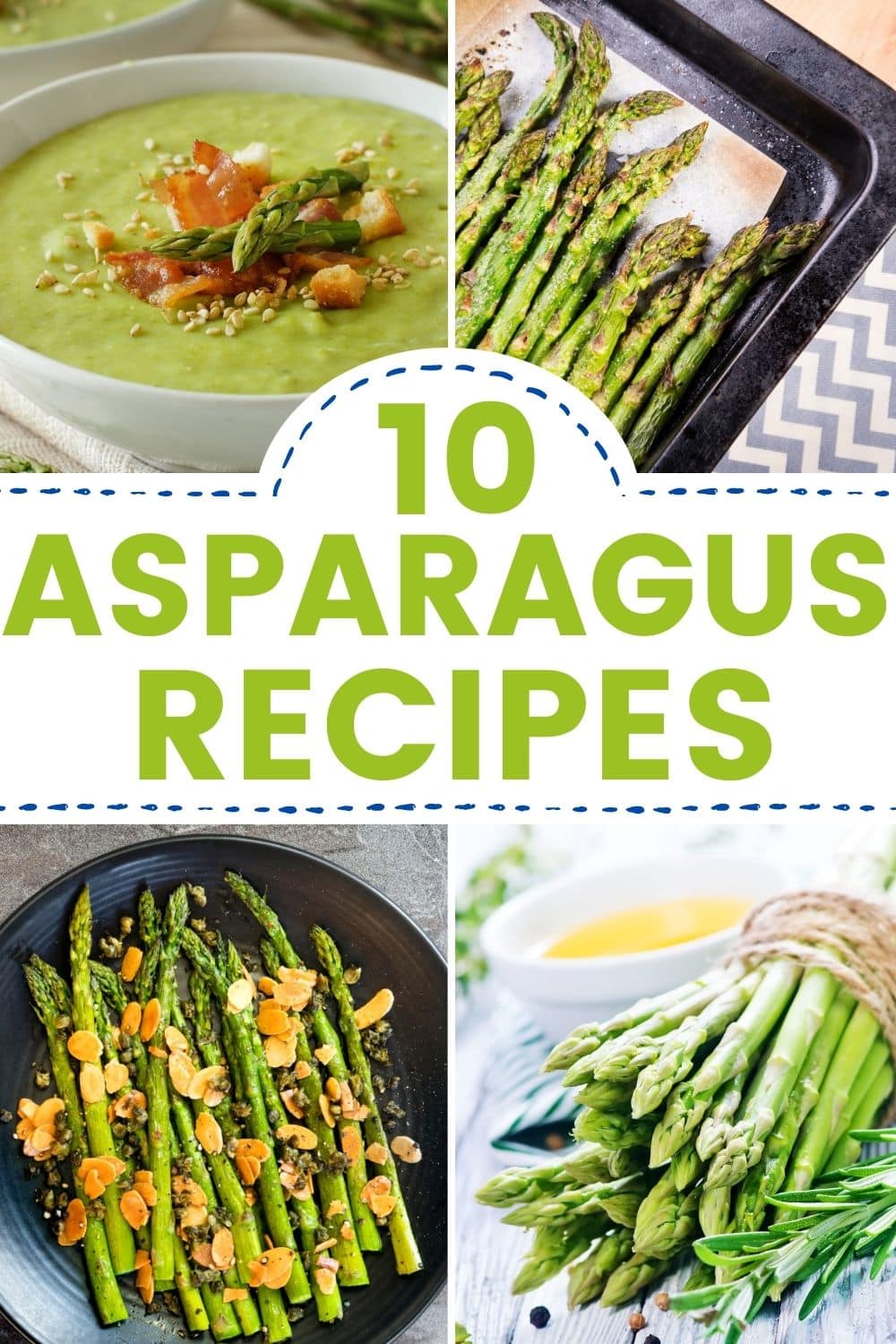 Last Updated on May 6, 2022 by Adriana