Are you looking for the best sweet potato recipes for Thanksgiving? When you think of Thanksgiving, you think of sweet potatoes. The two just go hand in hand. Growing up as a child, we always had them on our holiday table, but as I grew up, I was even more surprised to find out about all the different ways you can prepare them.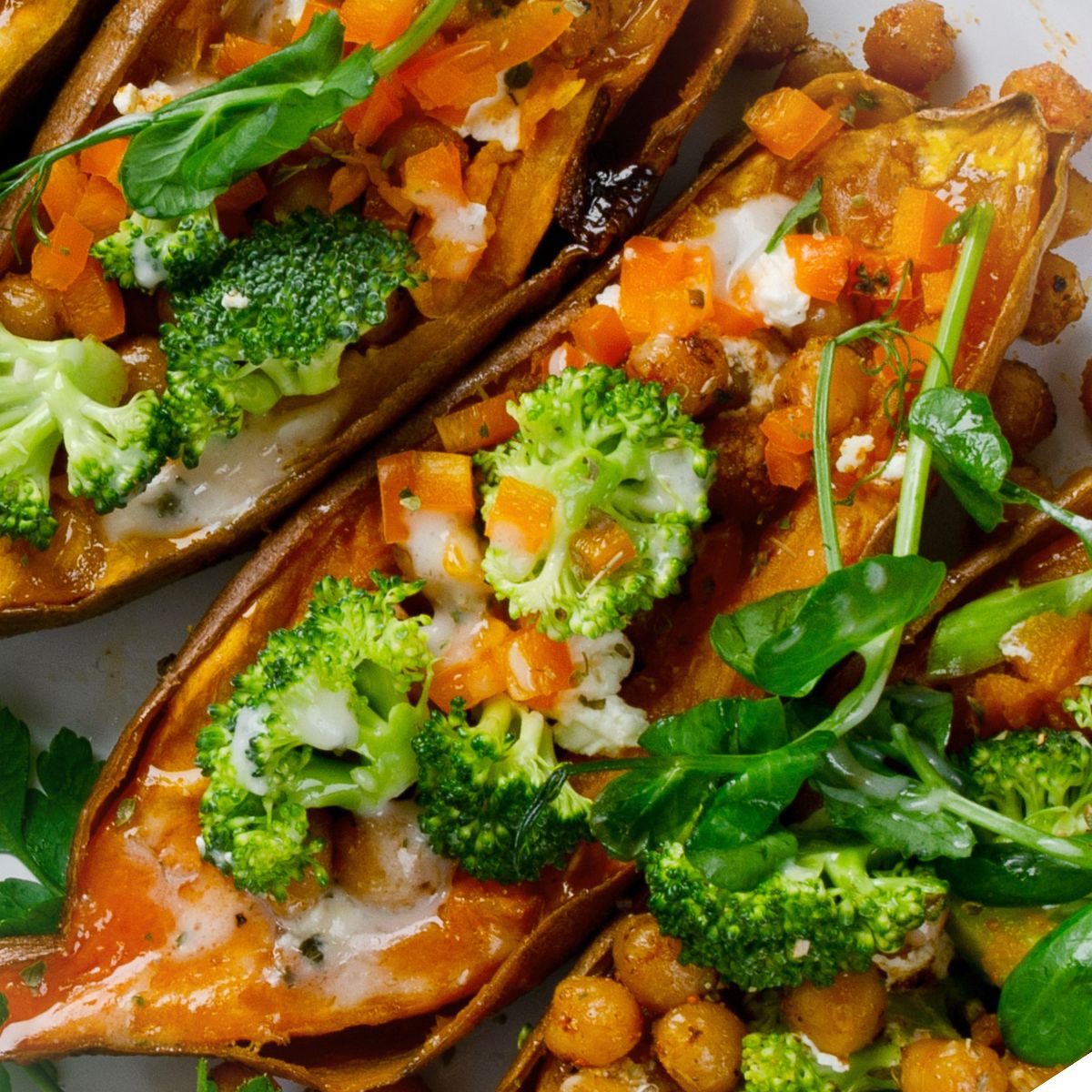 Sweet potatoes are a delicious and nutritious root vegetable. They are sweet, starchy, and packed with vitamins and minerals. Sweet potatoes can be eaten baked, boiled, mashed, or fried. They can also be used to make sweet potato fries, sweet potato pie, sweet potato casserole, sweet potato soup, and sweet potato chips. You can even make sweet potato pancakes and enjoy them with some maple syrup or unsalted butter.
The fact that they are so versatile and there are so many different ways to make a sweet potato dish is just one thing that makes this veggie so popular. But that's not all!
They also happen to be really good for you. Sweet potatoes are a good source of fiber, beta-carotene, vitamin A, vitamin C, potassium, and manganese. They are low in calories and fat, and they contain no cholesterol. This is also a good choice veggie if you're trying to get a picky child to eat more vegetables. Because of all the ways you can prepare them and the sweetness, they are more palatable.
Sweet potatoes are native to Central America and were domesticated by the indigenous people of that region. Today, sweet potatoes are grown in many countries around the world, including the United States, China, India, Japan, and Kenya.
Best Sweet Potato Recipes For Thanksgiving
A favorite Thanksgiving side dish for turkey day these colorful sweet potato recipes will make this year's celebration better than ever. From sweet potato casseroles and pies to sweet potato breads and hearty fall salads, these mouthwatering options will be a pleasant surprise at the dinner table.
Best Sweet Potato Recipes For Thanksgiving - Conclusion
Ah, sweet potatoes, is there anything they can't do? These humble spuds are not only delicious but they're also packed with nutrients. As you can see from this post, there are so many great ways to make them that you'll never get tired of adding sweet potatoes to your diet. While these are our favorite recipes for Thanksgiving, you also don't have to wait until the holidays to enjoy them. Eat them any time you want!
Do you have a favorite recipe from our list? Or one you're just itching to try for yourself? We'd love to hear about it!