Do you have your list of Christmas cookies recipes ready for when the parties and social gatherings start? No? Well, lucky for you, I've done all the work to make choosing the recipes easy.
I'm sharing a baker's dozen Christmas cookies recipes with pictures to let you show off your baking and decorating talents. These cookies make a stunning, full-of-variety plate of cookies you can serve at any gathering.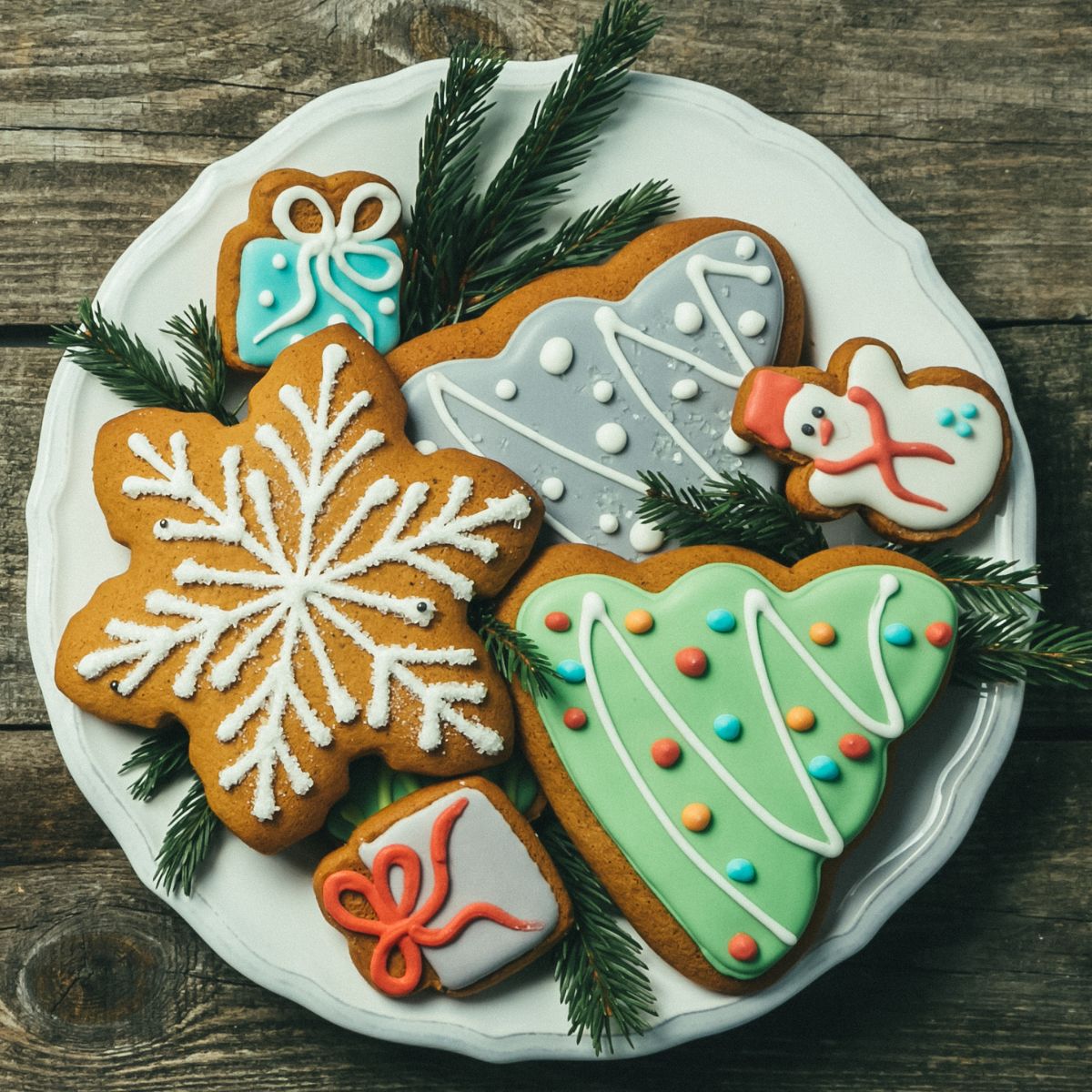 Making Christmas Cookies
If you love to bake and decorate cookies, you can make them all yourself or with your kids or grandkids. It's fun either way. Some folks start baking a couple of weeks before Christmas (or longer), making lots of different kinds of cookies. Some freeze well for as long as a month.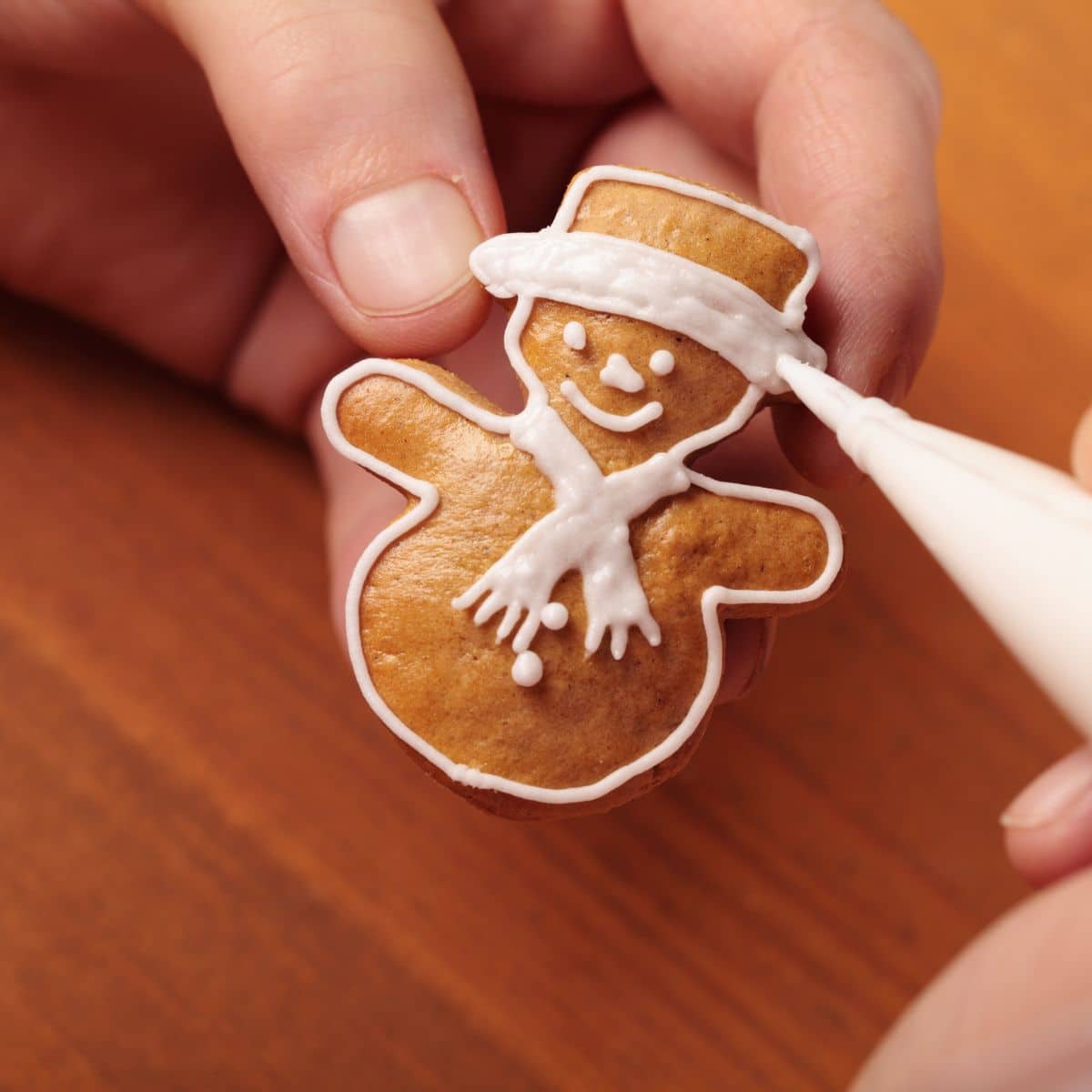 Cookies make great holiday gifts! If you have to ship them across the country, it's best to choose the more solid cookies and get them in the mail early.
But what if you like a variety of cookies and you don't want to bake lots of kinds yourself? How about a cookie exchange?
Host A Cookie Exchange
Have you considered hosting a cookie exchange? What's that, you ask? It's a party to swap already baked, ready-to-eat cookies (and recipes) with one another.
Ned ideas? This book has 35 delicious recipes form around the world or try one of the 33 cookie recipes I shared here on the blog.
Here's how a baker's dozen cookie exchange works:
Have an informal party to exchange baked cookies and corresponding recipes with your friends. For a baker's dozen party, choose 11 reliable friends who like to bake. To be clear, including you, there are 12 participants in this scenario.
Everyone chooses one recipe to make and bake. Each prepares 13 dozen cookies using the one recipe they choose. That's right, you make a dozen more cookies than the total number of participants.
Each participant then packages one dozen cookies per box or plate, beautifully wrapped and nicely secured, making 13 individual packages. I suggest adding the cookie recipe to each package for easy recipe distribution.
On the day of the party, everyone brings their 13 dozen individual packages of cookies to the party.
Place one dozen of each kind of cookie on a table for everyone at the party to sample! Of course, that's why you made the extra dozen.
The remaining 12 dozen cookies are divided among the host and guests so that everyone goes home with 12 different kinds of cookies, a dozen each, to serve to their family and friends at their house or in the office during the holidays! Is that brilliant, or what?
How to exchange the cookie recipes
Create a group text or email to exchange the recipes ahead of time. Gathering the recipes before the party assures that everyone will take home a dozen different kinds of cookies.
If you prefer to keep the recipes secret until the event, the host can gather all the recipes and prepare a recipe book to distribute at the party or later. She could also alert people with duplicate recipes of the redundancy.
Or participants can put a copy of their recipe in each package as they wrap them.
Another suggestion is to have everyone bring 12 copies of the recipe to the party to hand out with the cookies.
I would be remiss if I didn't point out that a cookie exchange does not require a dozen participants. Any number of people can enjoy exchanging cookies! Most cookie recipes make at least 24 cookies. Some make many more.
Christmas Cookie Pictures To Inspire You
Check out these yummy-looking cookies to get inspired. And make sure to bring out the Christmas dinnerware to complete the mood.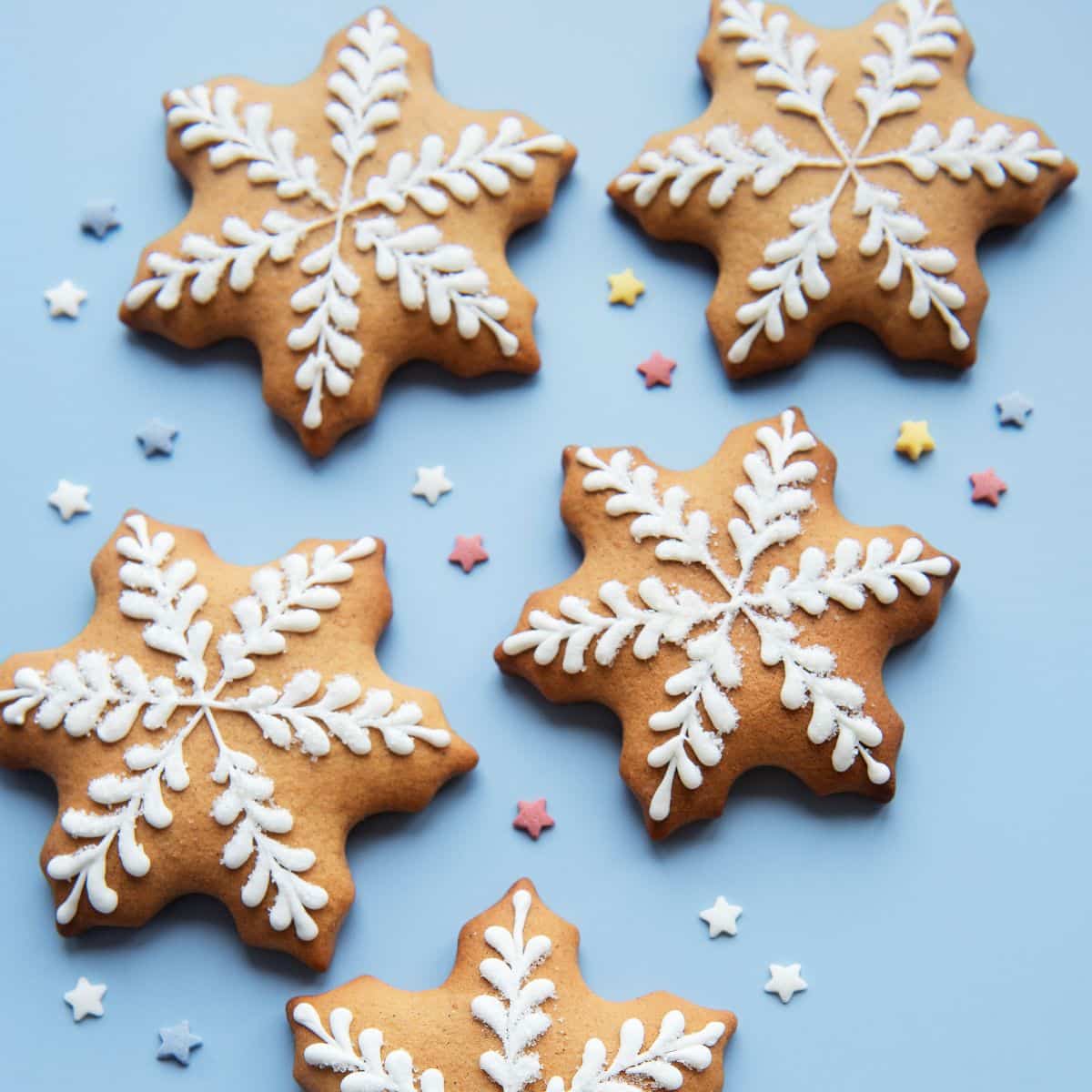 Lovely start-shaped cookies decorated for winter. Beautiful and delicious!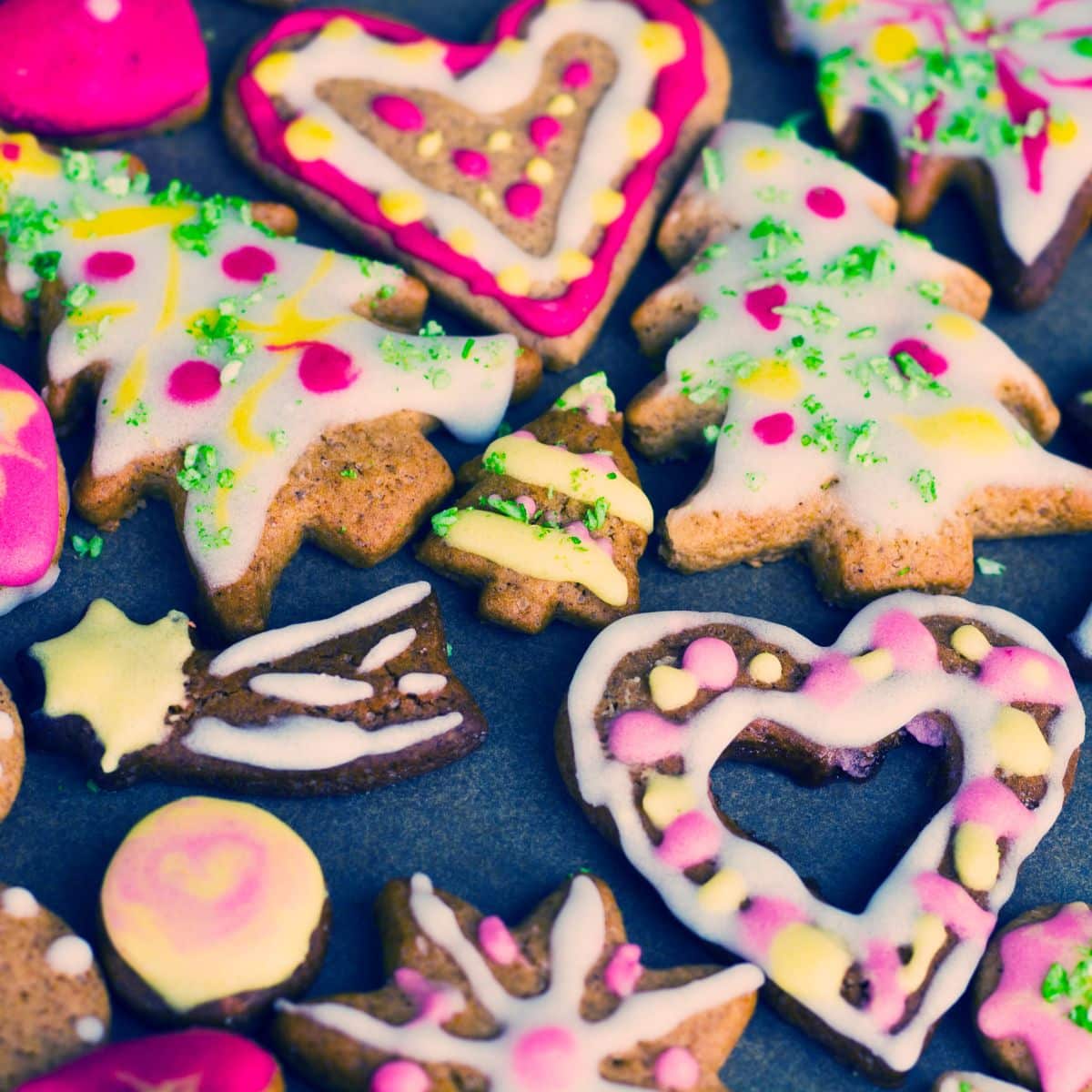 A little different from your usual Christmas cookies, these tree and heart shaped cookies are decorated with pastel colored icing.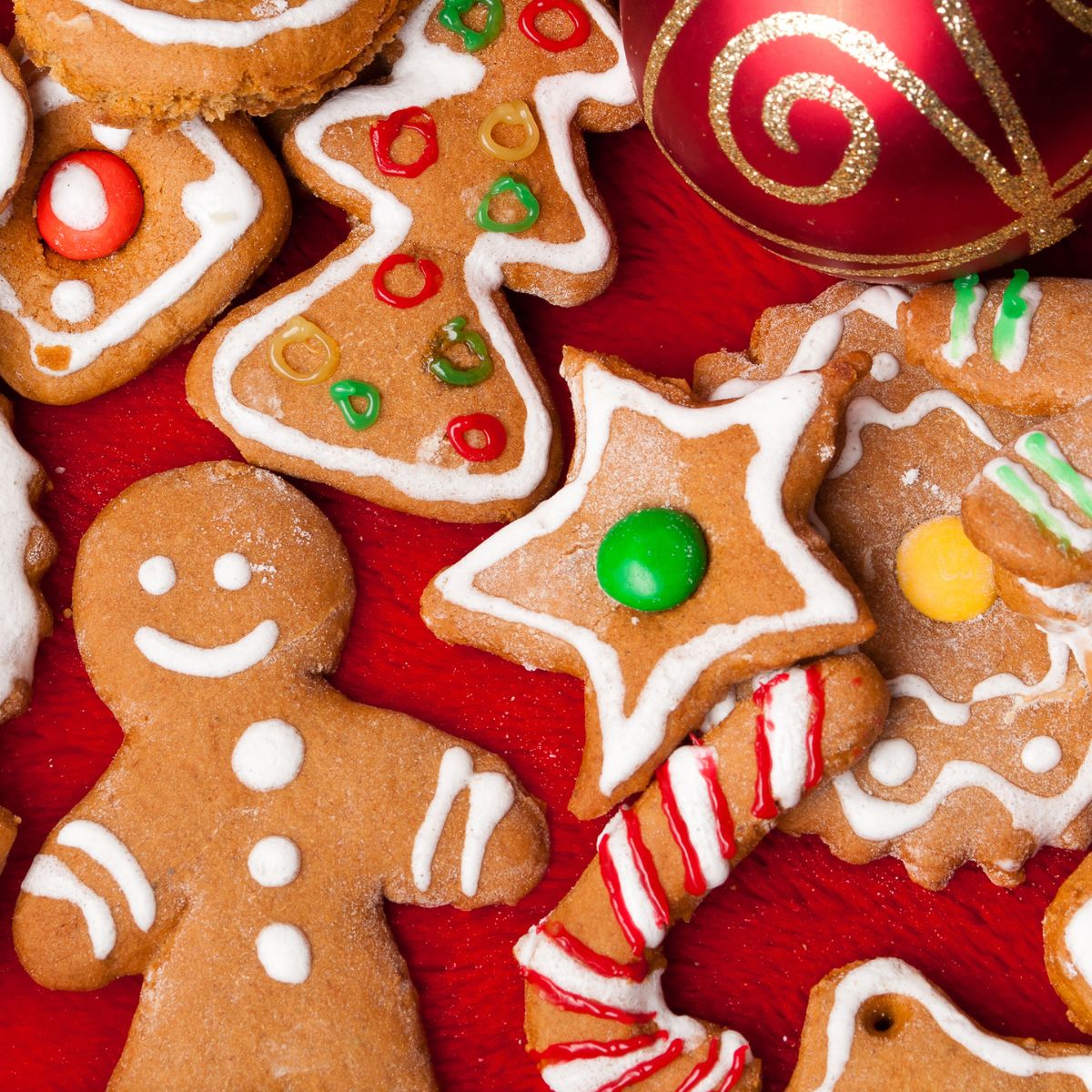 Fun colored gingerbread cookies, perfect for decorating with the entire family. The adults will have just as much find and the kids showing off their cookie designing skills!
A Baker's Dozen Christmas Cookies Recipes With Pictures
These cookies are placed in order of beauty and deliciousness. All are amazing! I like to make several kinds of cookies to add to my dessert plate. And I want my plate to be exquisite.
Now you have a baker's dozen cookies to choose from. Many freeze well, so you can make them in advance and freeze them for later. At our house, that's what we need to do, or we eat them all before our guests arrive!