Looking for the best cookie recipes for every occasion? We've got you covered. Here are 33 favorite cookie recipes that will make you happy because the cookies are not only delectable but also easy. Some are so deliciously simple you don't even have to bake them!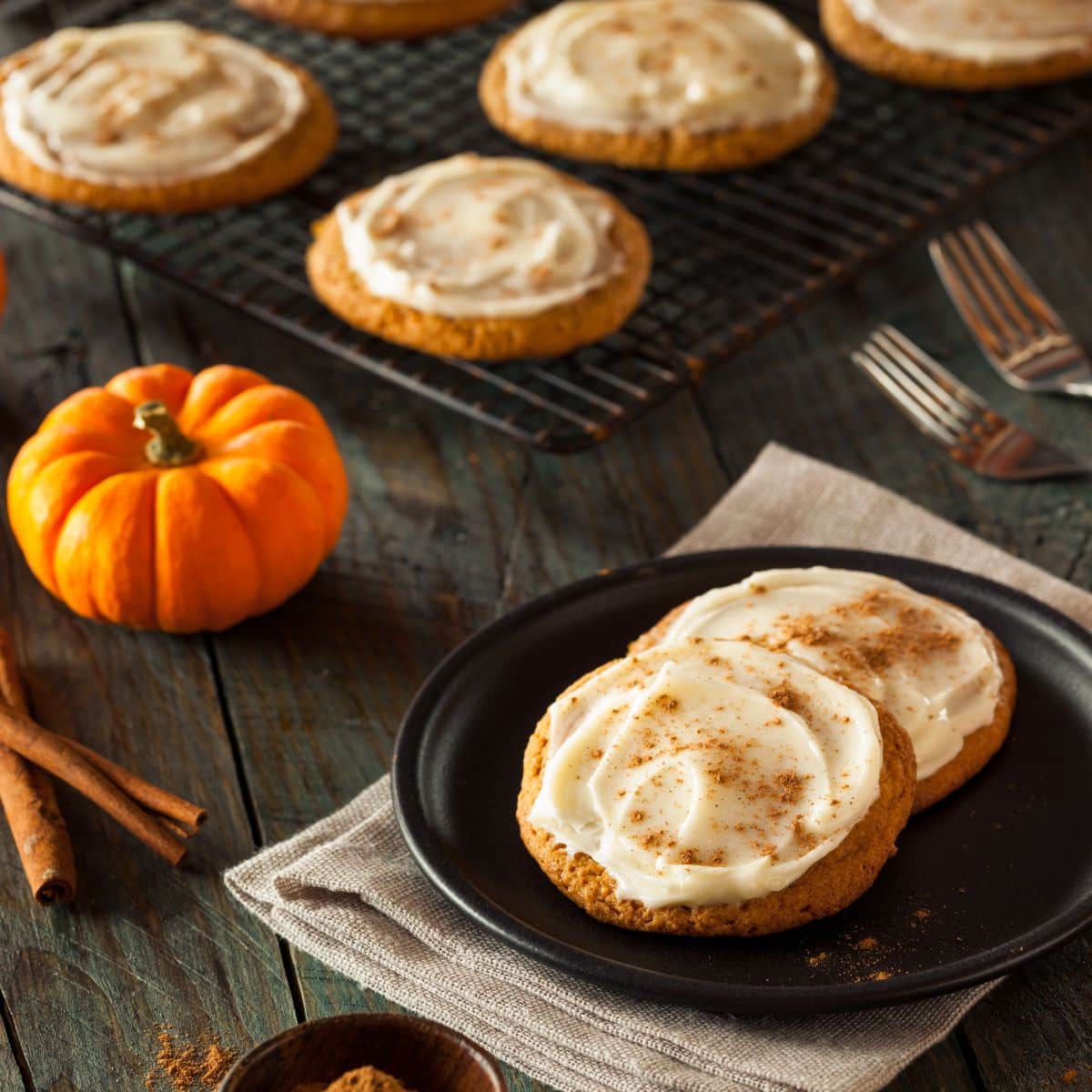 Best Cookie Recipes to Show Your Love
Do you show your love by baking? I do. Usually cookies. They are my favorite dessert. Well, they are my most treasured type of dessert - only by a smidge - because I also love, love, love my Carrot Cake. But I digress.
Today, I'm sharing with you my 33 best cookie recipes. I make cookies all year round, everything from drop cookies to simple bar cookies to fancy multilayer delights.
Usually, though, I enjoy making old favorites like homemade chocolate chip cookies, or snickerdoodle cookies because they are simple and I always have the ingredients on hand. Some of these recipes make such beautiful cookies they will soon become your favorite Christmas cookies, as well. (Don't wait for Christmas to make these, though!)
How Many Types of Cookies Are There?
Seven! What? Did you know that? Yes, that's what I said, seven different types of cookies.
The seven different types of cookies are: drop cookies, molded cookies, bar cookies, rolled or cut-out cookies, pressed cookies, refrigerator cookies, and no-bake cookies.
And I have recipes for you in every category, with multiple kinds within the different types. I have plain, chocolate, spice, and cookies with fruit. I have cake-like cookies, crispy cookies, and chewy cookies. Most are gluten-free. All are amazingly delicious!
Drop Cookies
Drop cookies are the easiest kind of cookie to make. It's the type that everyone usually learns first because it's almost trouble-free. You simply mix all the ingredients, drop the dough by teaspoonfuls (or a small scoop), and bake as is, without doing anything else to the cookies. Chocolate chip cookies fit in this category. As do various cake cookies, like pineapple drop cookies, an "old-timey" recipe that's been around for just about forever.
1. Pineapple drop cookies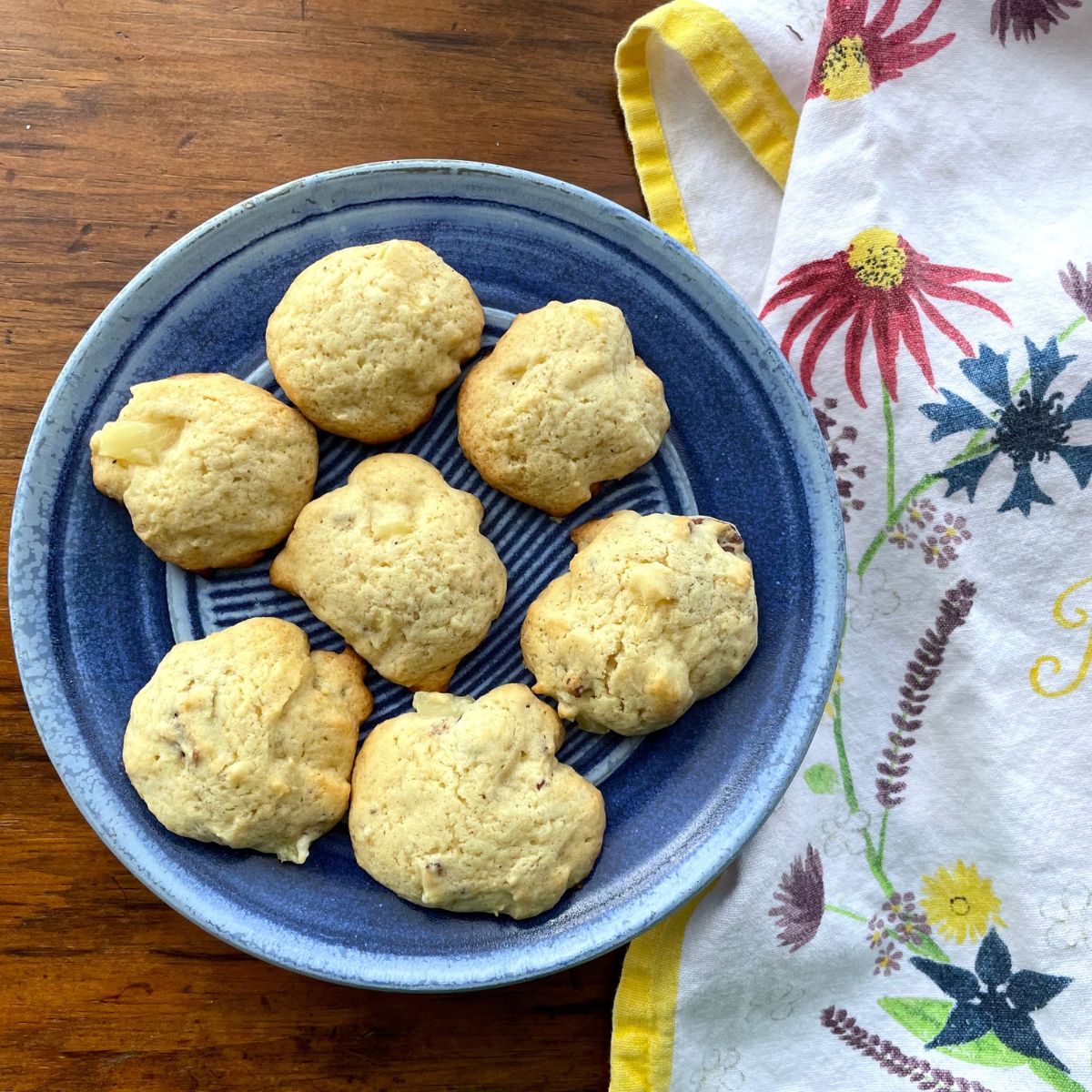 Pineapple Drop Cookies are old-fashioned cake-like cookies, just like Grandma used to make. Chunks of pineapple, nuts (if you want), and sweet goodness. My husband's grandmother made these when he was a kid. He didn't have the recipe, so I found one in an old cookbook. It called for crushed pineapple.
I followed the recipe, and he said they were good, but not like his grandma's recipe because the pineapple wasn't big enough. When I made the same recipe with pineapple tidbits, cut smaller but still rather large, he said they were perfect. The larger bits of pineapple really make a difference. I make them gluten-free and you can't even tell. Yum!
2. Amish monster cookies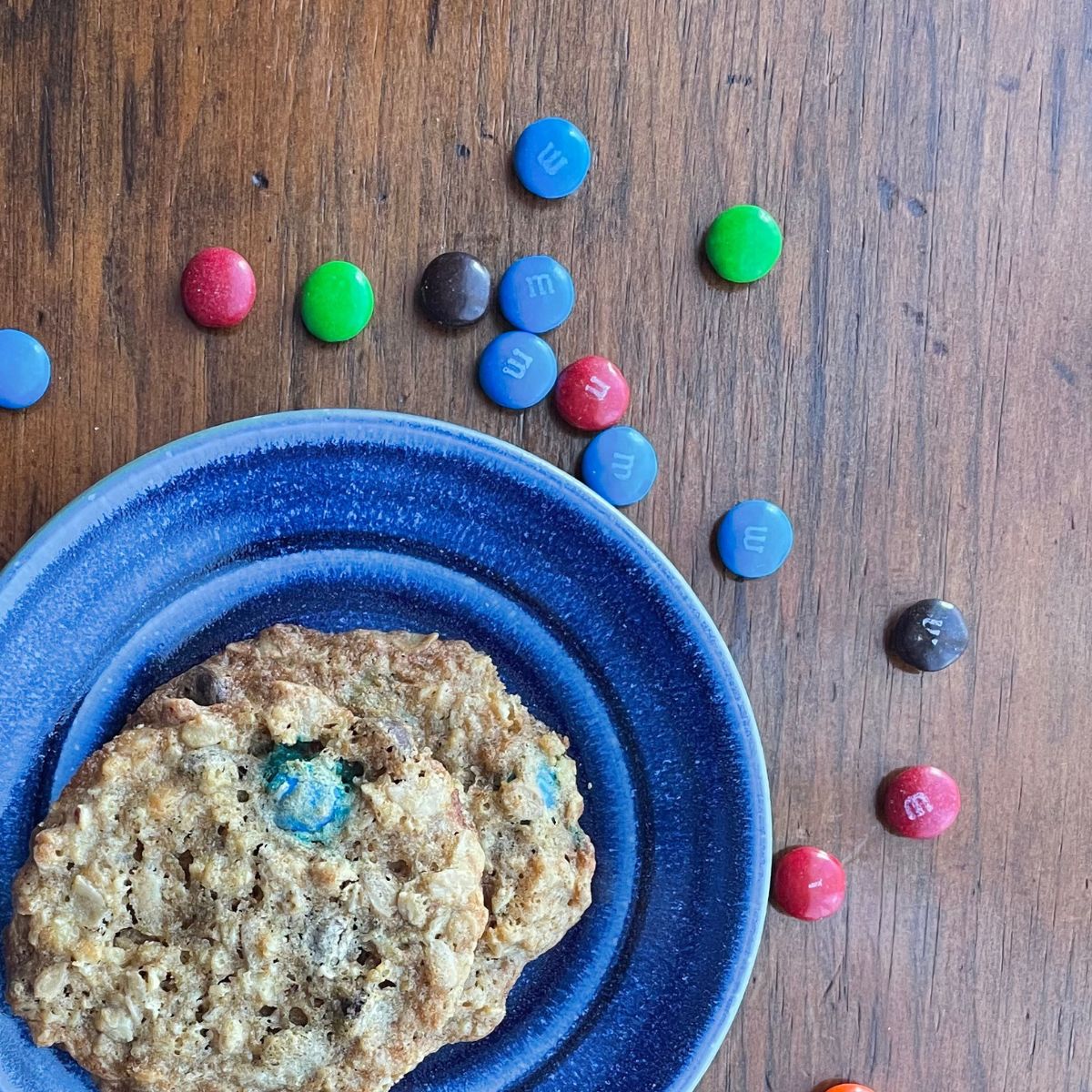 Amish Monster Cookies are gluten-free peanut butter oatmeal cookies made with M&Ms. So, so good. The best thing is they don't have any flour in them. It's just butter, sugar, eggs, vanilla, baking soda, peanut butter, rolled oats (oatmeal), chocolate chips, and M&Ms. You do have to let them cool for 3 minutes on the pan before you transfer them to a cooling rack, though. Or they will fall apart. Add the M&Ms halfway through baking to keep them pretty and intact.
3. Chewy gluten free chocolate chip cookies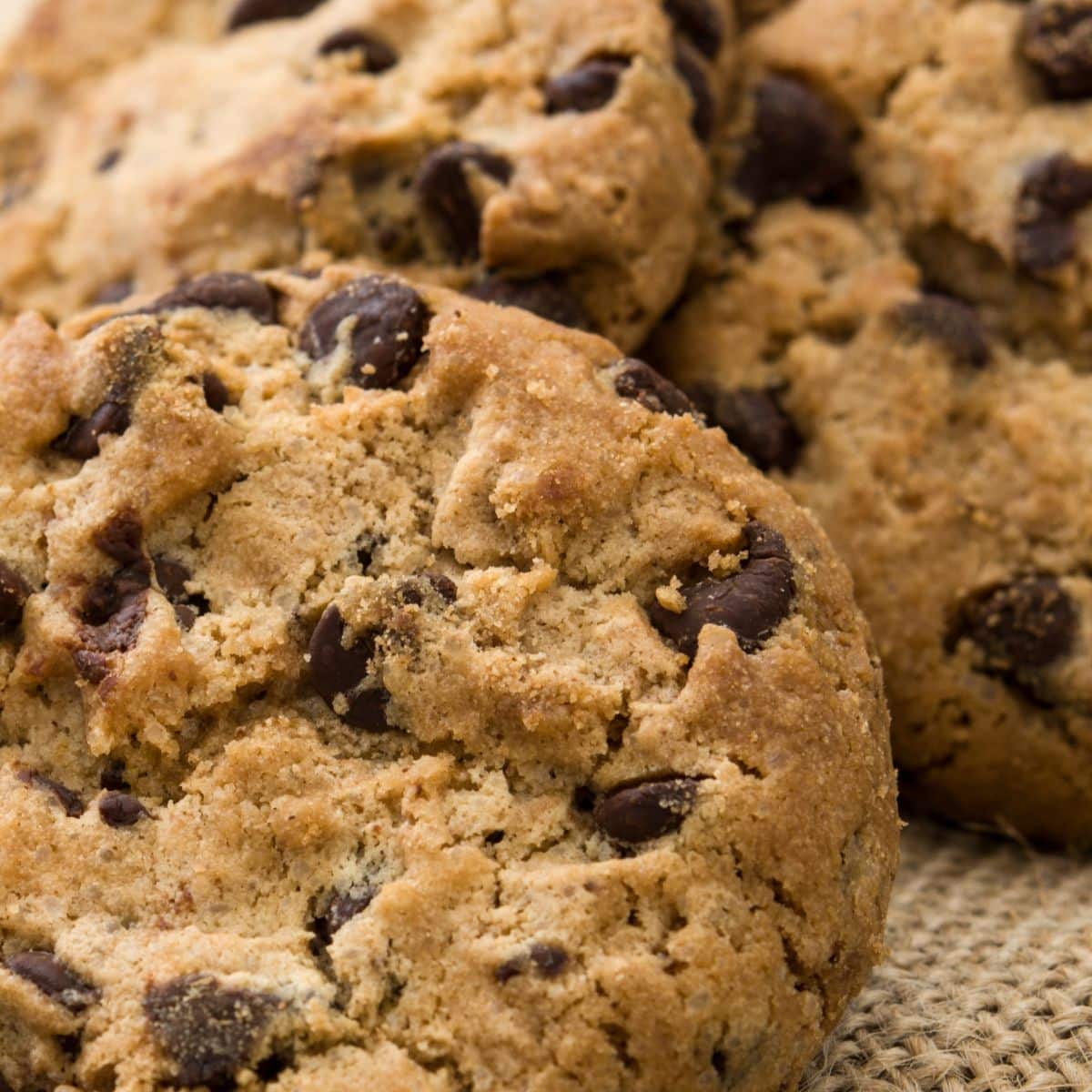 This Gluten Free Chewy Chocolate Chip Cookies Recipe makes such good cookies, no one will even know they are gluten free. But if you want them all to yourself, just tell everyone they are gluten free. These cookies taste surprisingly like Mrs. Field's Cookies without the nuts.
4. Soft ginger molasses cookies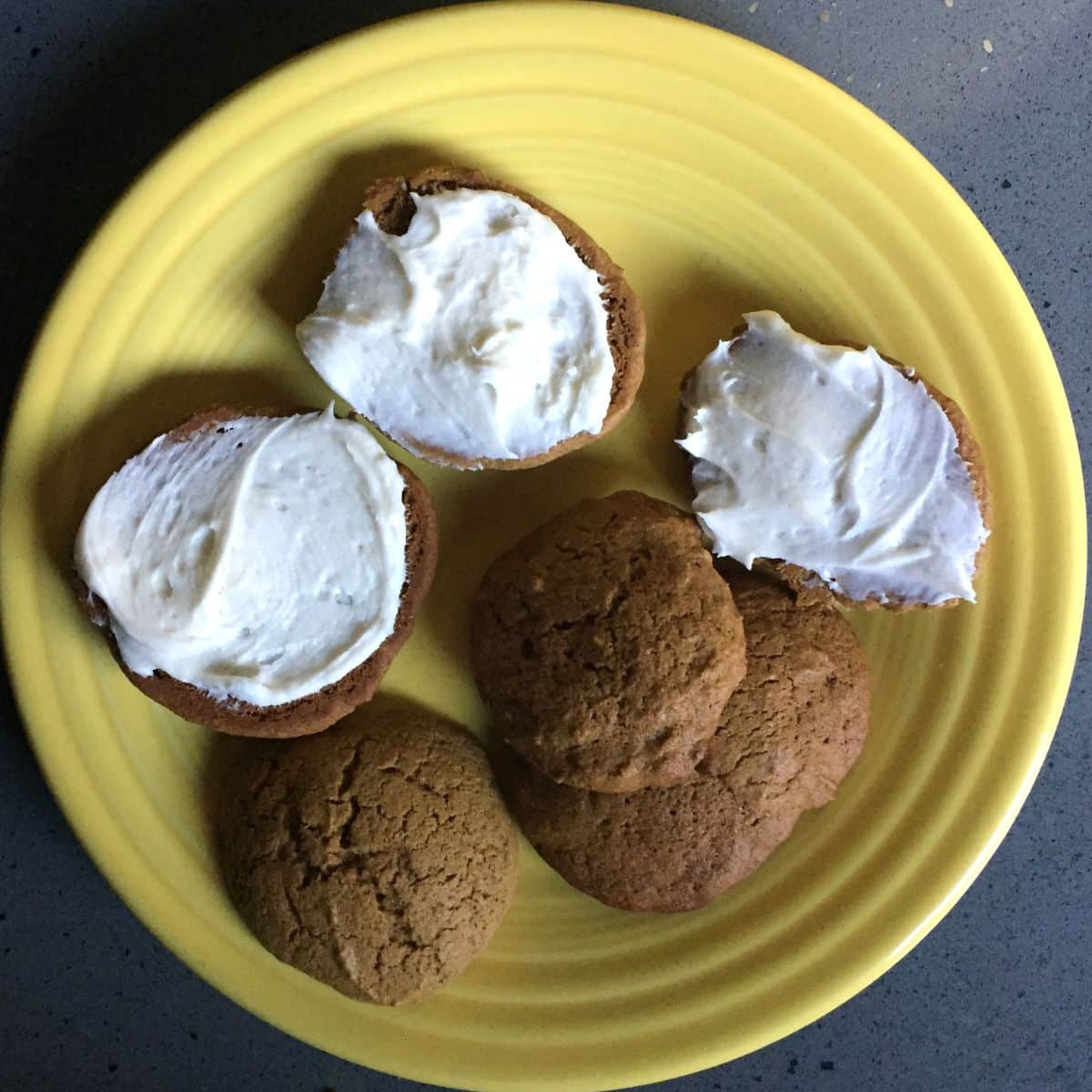 Our family's soft and chewy Ginger Molasses Cookies Recipe was a family favorite that was lost for more than 25 years. It is a cake-like ginger molasses cookie made with ginger frosting slathered on the bottom. Someone in the family found a recipe that tastes exactly the same, and now we make them all the time. My grandson eats them like moon pies, putting the frosting sides together and eating two at once.
5. Mint chocolate chip cookies
Mint Chocolate Chip Cookies (gluten free) are super tasty. Don't you just love the combination of mint and chocolate? And you can whip these simple drop cookies up in 20 minutes. Make them chewy or crispy, your choice. Undercook them a bit to make them chewy.
6. Granola chocolate chip cookies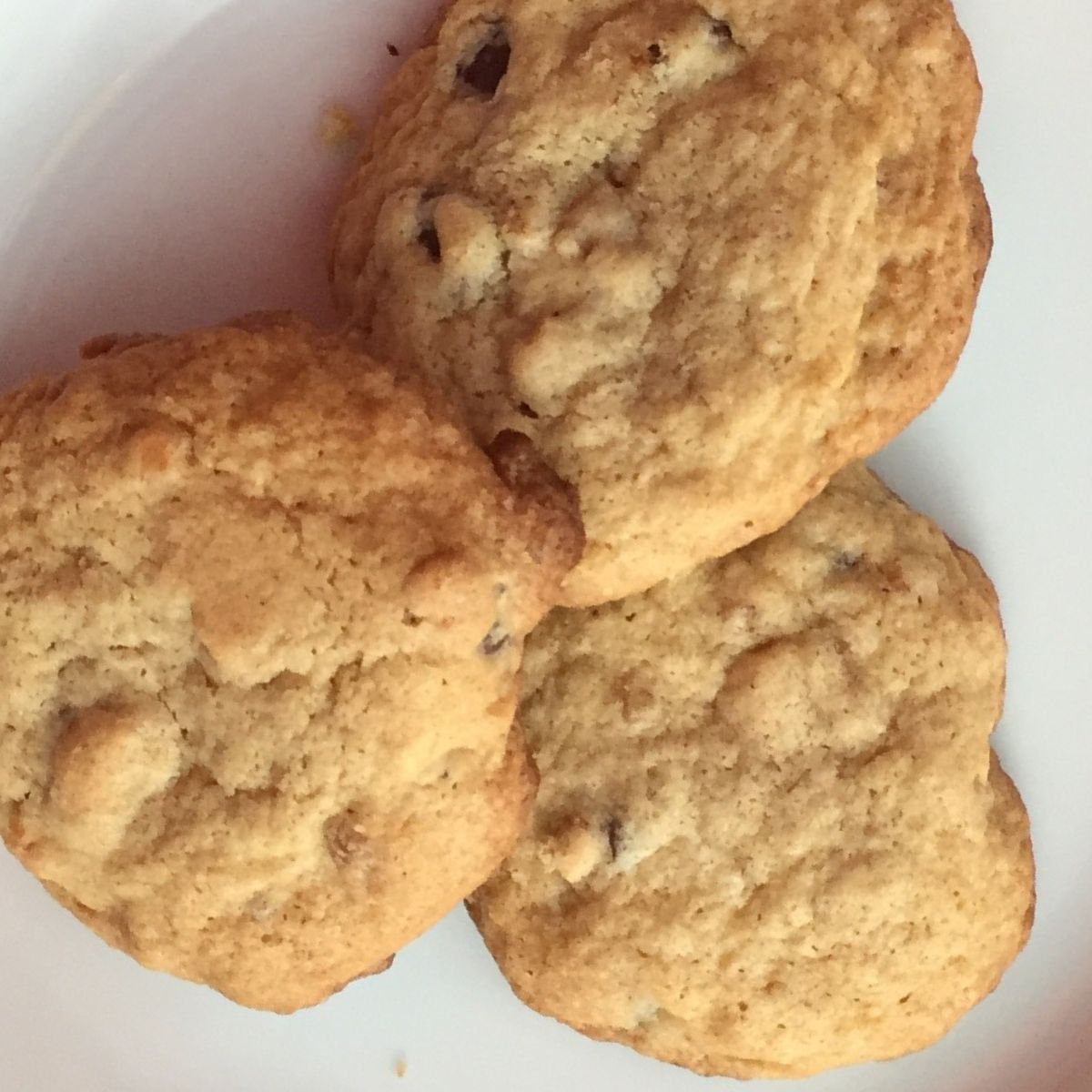 Granola Chocolate Chip Cookies (gluten free, of course) will make you so happy. They are sweet, chewy, and a wee bit crunchy because of the Granola. You're gonna wanna eat them. I know I do.
7. My best chocolate chip cookies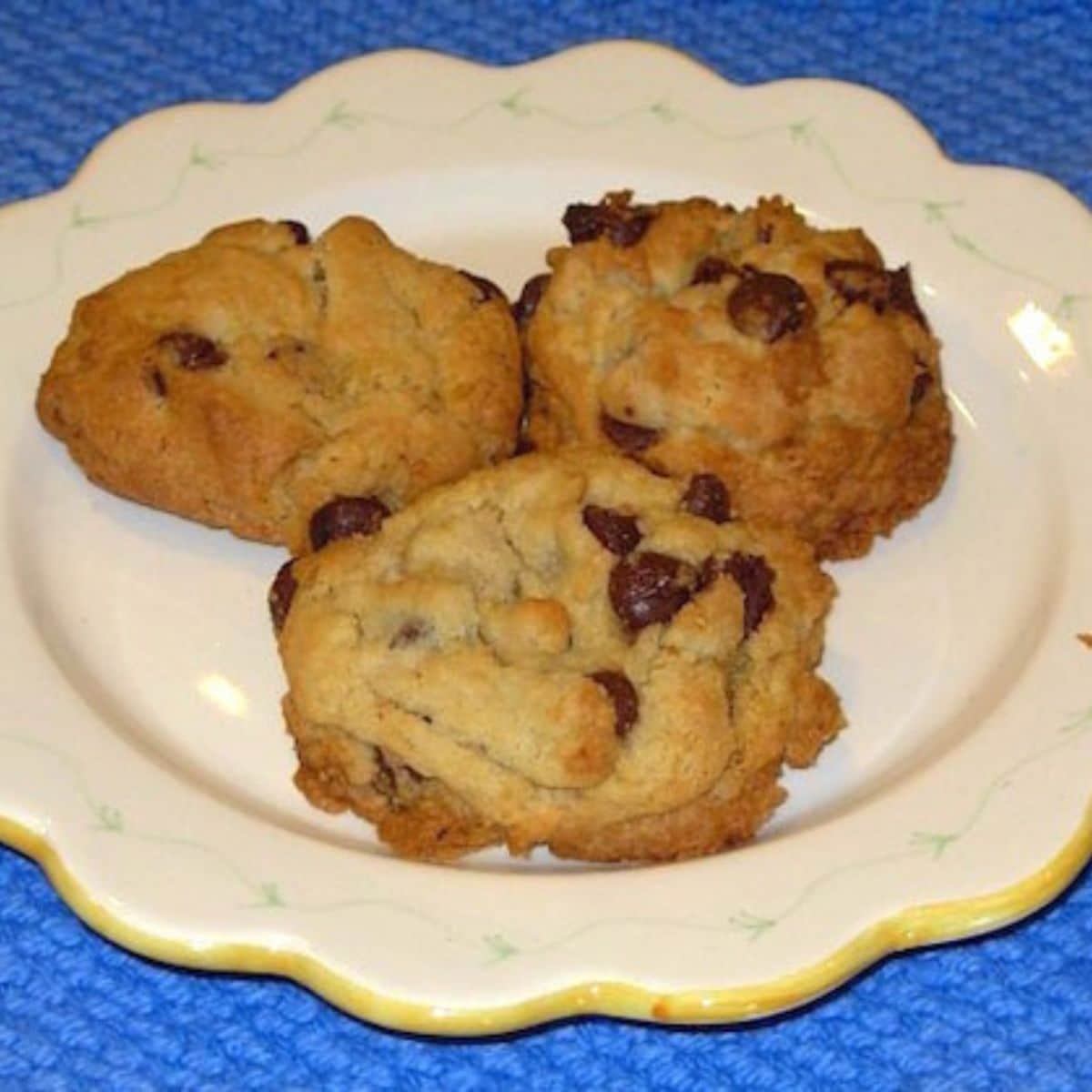 These Chocolate Chip Cookies are my favorite wheat-based chocolate chip cookies. This typical Tollhouse Cookie (with a few changes) is so good! I give you two tricks to making them fluffy and chewy.
8. Chocolaty chip gluten free cookies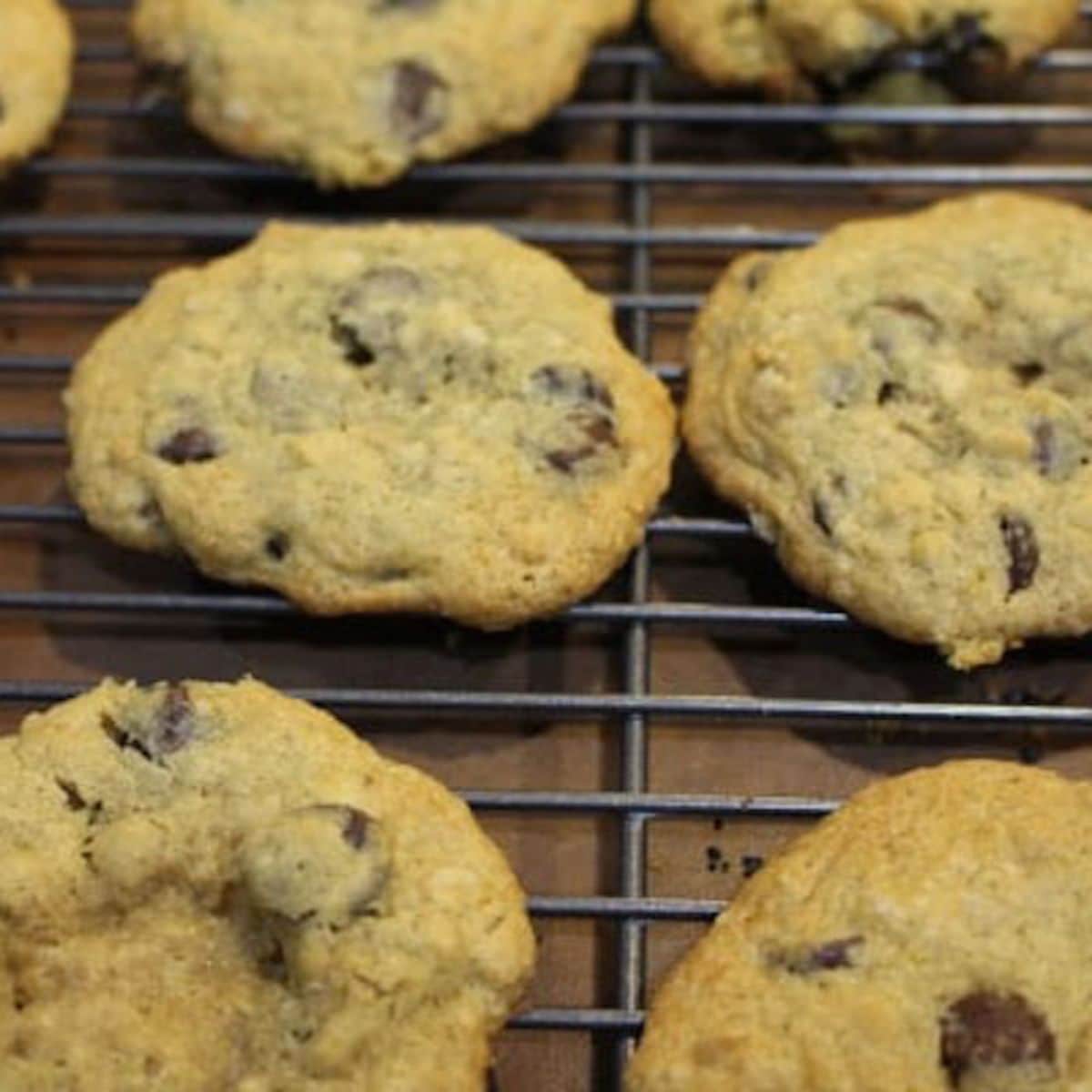 Chocolaty Chip Gluten Free Cookies are scrumptious! They have just the right amount of sweetness, and the dark chocolate chips and coconut oil really add a depth of flavor. The texture is perfect, too.
9. Oatmeal craisin pecan cookies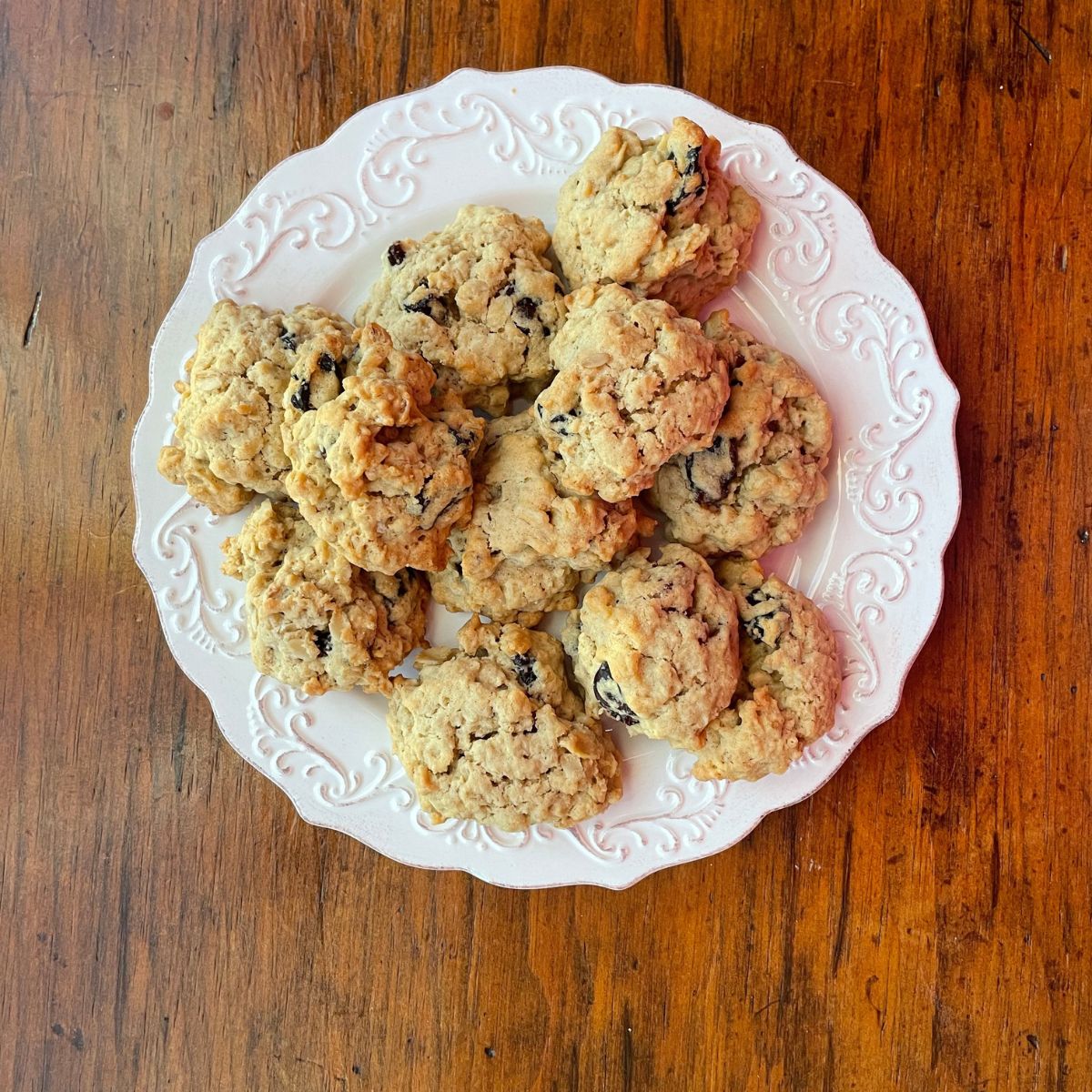 Oatmeal Craisin Pecan Cookies are chewy and not too sweet. All yummy goodness. The oatmeal gives them a crunchiness, craisins (dried cranberries) make them chewy, and the pecans add a nuttiness. If you need your cookies to be gluten free (as I do), substitute Bob's Red Mill Gluten Free One-to-One Baking Flour (affiliate link) for regular wheat flour, and use certified gluten-free oats (affiliate link).
10. Coconut kiss cookies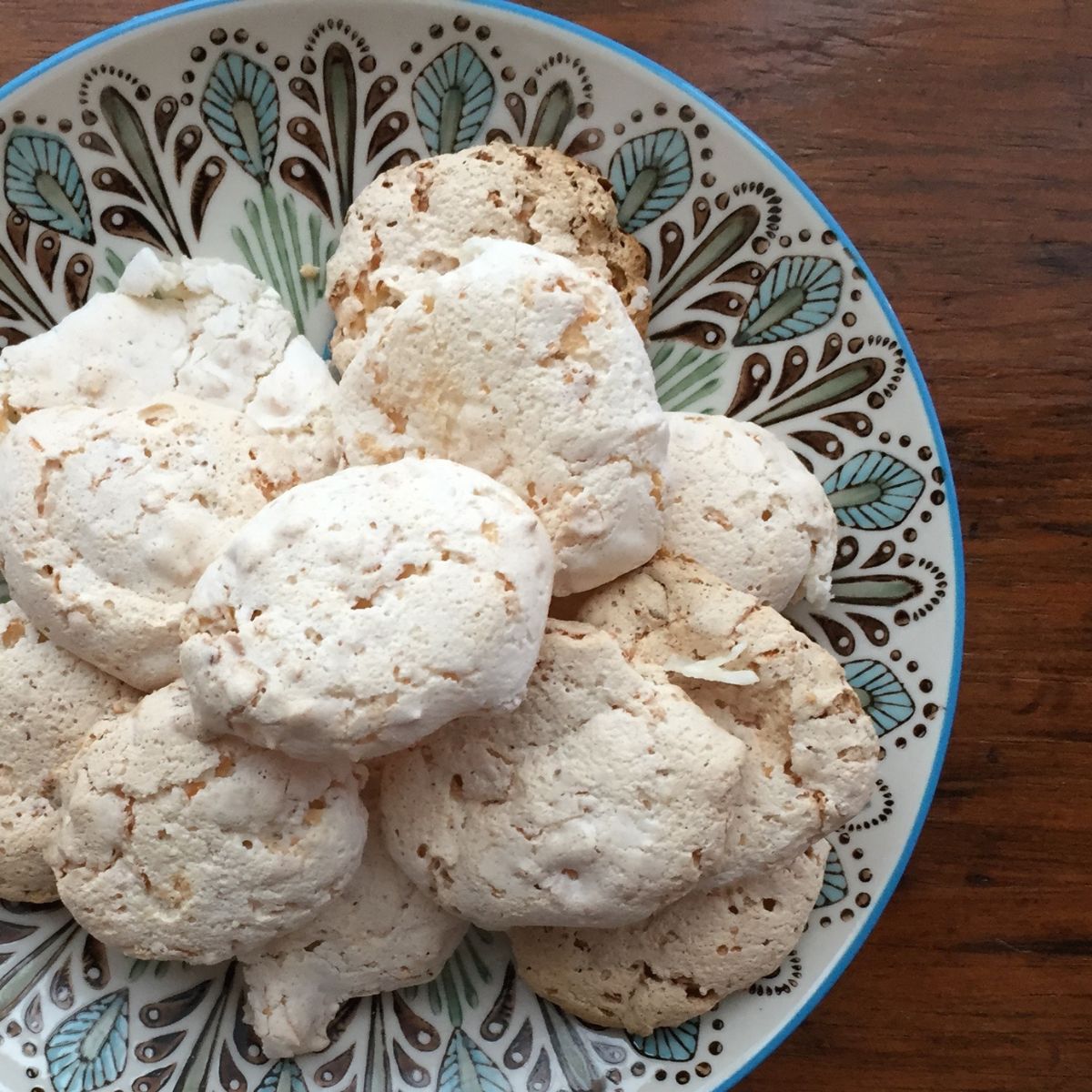 Coconut Kiss Cookies are melt-in-the-mouth delicious, vegan, and gluten free, maybe even better than real kisses. There are three secrets to making these luscious cookies: chickpeas (really! But you use the juice only, known as aquafaba), using the right coconut, and how to cool the cookies (this trick is the best!).
Molded Cookies
Molded cookies are ones that are shaped and baked, such as classic peanut butter cookies where you roll them into a ball. Next, peanut butter cookies are usually flattened with a fork in a crisscross pattern. Danish Sugar Cookies are rolled into a ball and then flattened with a small-bottomed glass dipped in sugar. The effect is the same: a nicely rounded cookie that is flat instead of round like a ball.
Sometimes the cookie is simply rolled into a ball and baked without any other step. The gluten-free garmer's rocks date spice cookies listed below are made this way. Other molded cookies are formed into a particular shape by hand or pressed into a mold that is similar to a candy mold, and baked.
11. Homemade peanut butter cookies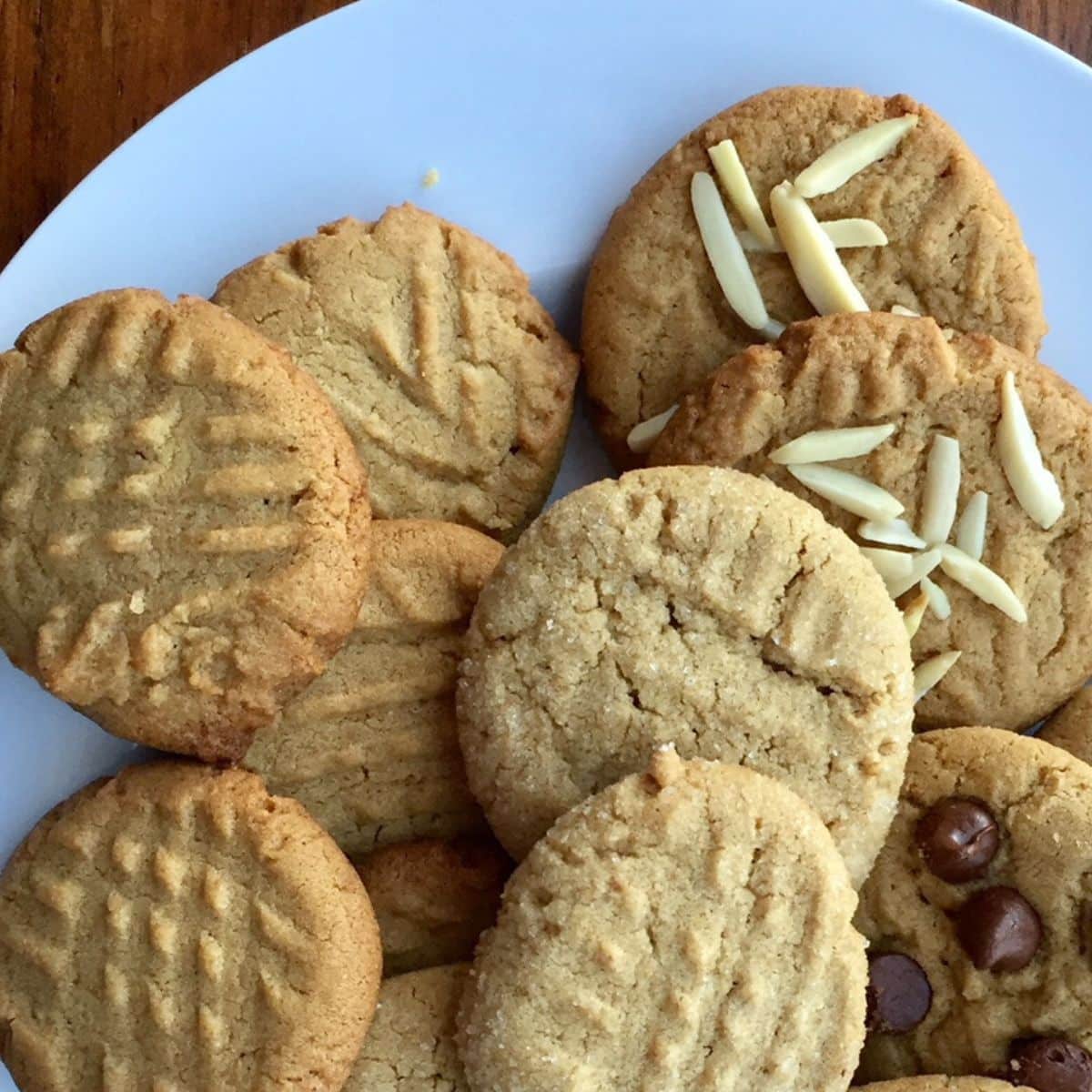 Homemade Peanut Butter Cookies are melt-in-your-mouth amazing, with a light, flaky texture. Super delicious and gluten free! Everyone is gonna love them and they will never guess the cookies are gluten free. But tell them. Then they won't eat them, and you can have more!
12. Danish sugar cookies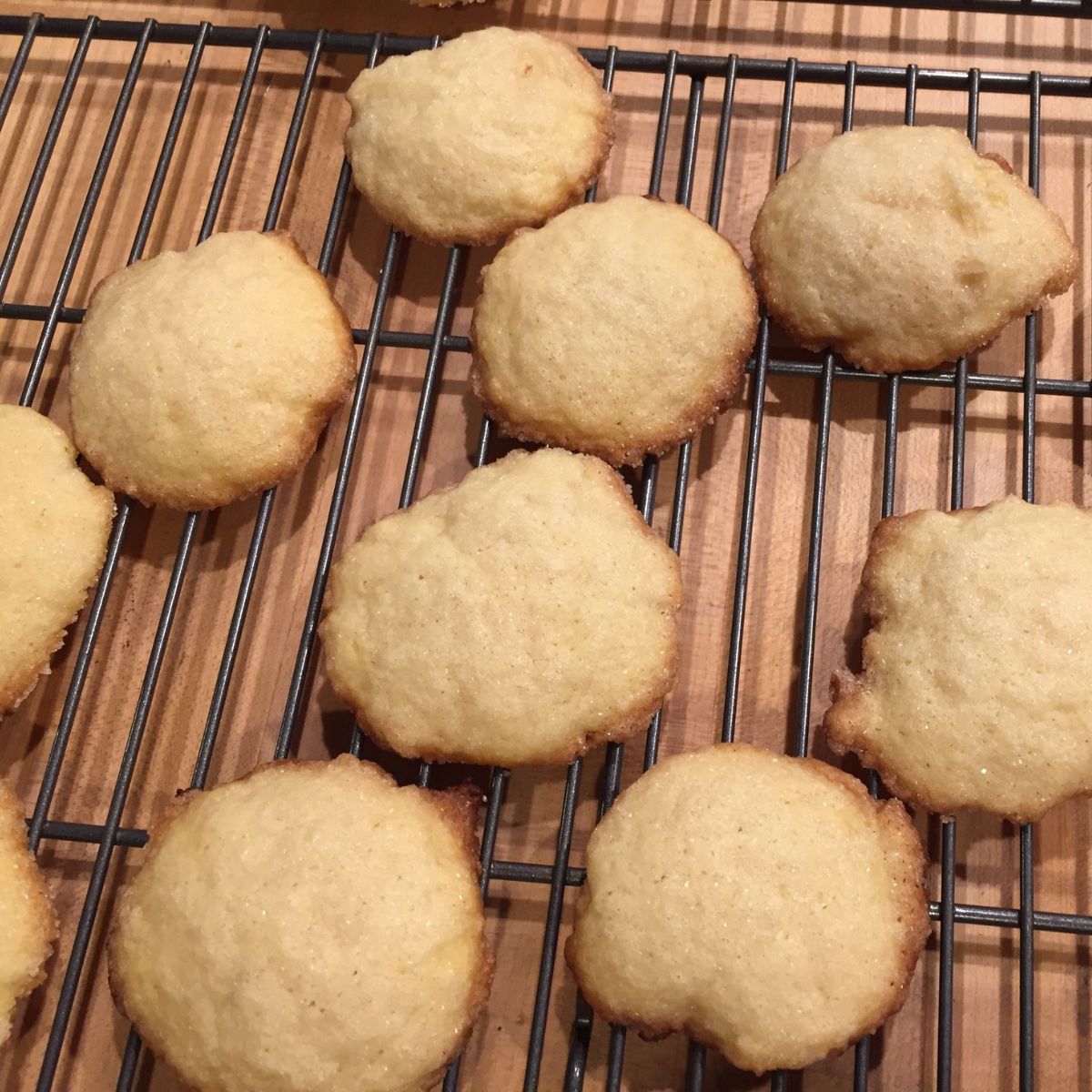 Danish Soft Sugar Cookies (wheat) are so easy to make your eight-year-old can make them. This is a simple mix, roll into a ball, drop and bake cookie. You don't need to refrigerate the dough, and you don't have to bother rolling or cutting them out. Roll them in sugar and then flatten them a little. You can "prettify" them by rolling them in colored sugar, adding sprinkles, or putting a couple of chocolate chips on top.
13. Gluten-free Danish sugar cookies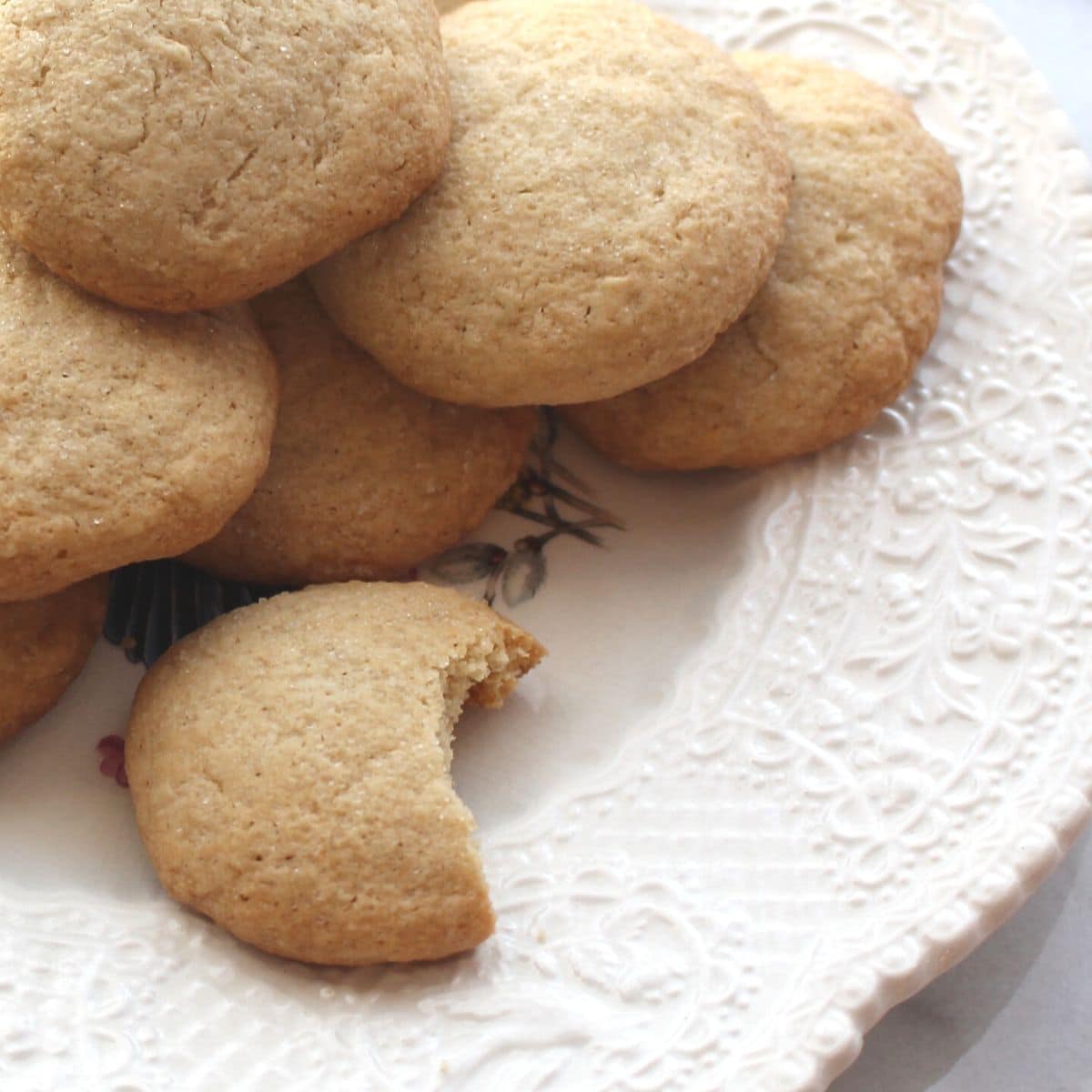 Gluten Free Danish Sugar Cookies are melt-in-the-mouth magnificent and so easy to make! No need to refrigerate, roll them out, or cut them with cookie cutters. They are simply little balls of dough that you flatten with the bottom of a glass dipped in sugar. Then bake. These cookies make an easy, beautiful Christmas cookie, particularly if dipped in chocolate after cooling.
14. Gluten-free rocks date spice cookies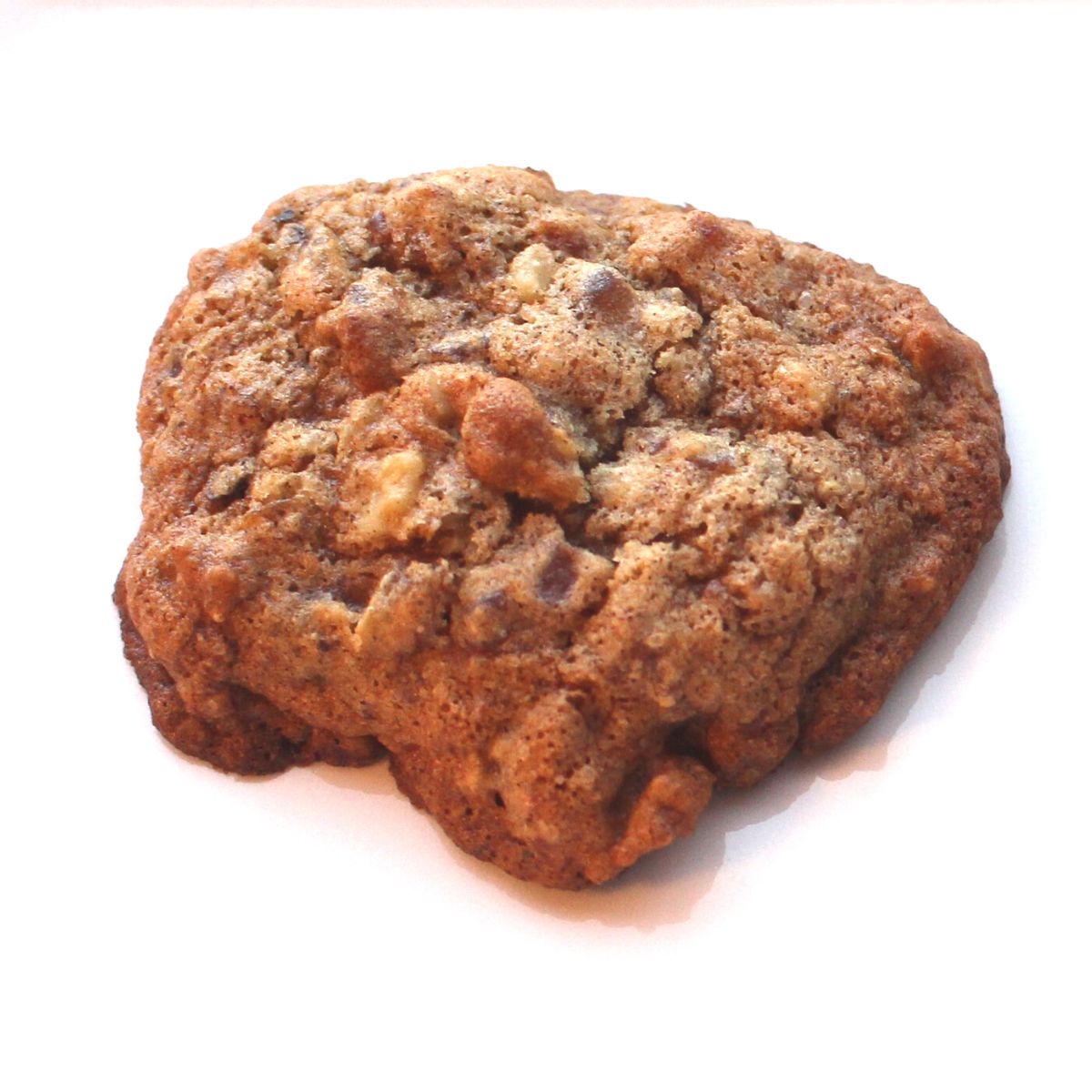 Garmer's Rocks Date Spice Cookies, an old-timey cookie recipe, is a family recipe that was modified with the help of James Beard's "rocks" recipe. The cookies look like rocks but are soft and deliciously spiced.
Beard says that a rocks cookie recipe "appears in almost every cookbook of the late nineteenth and early twentieth century. Because these cookies keep well, the old recipes were made in huge quantities." So expect to have a lot. They can be stored in a sealed container or frozen.
15. Gluten free peanut butter chocolate chip cookies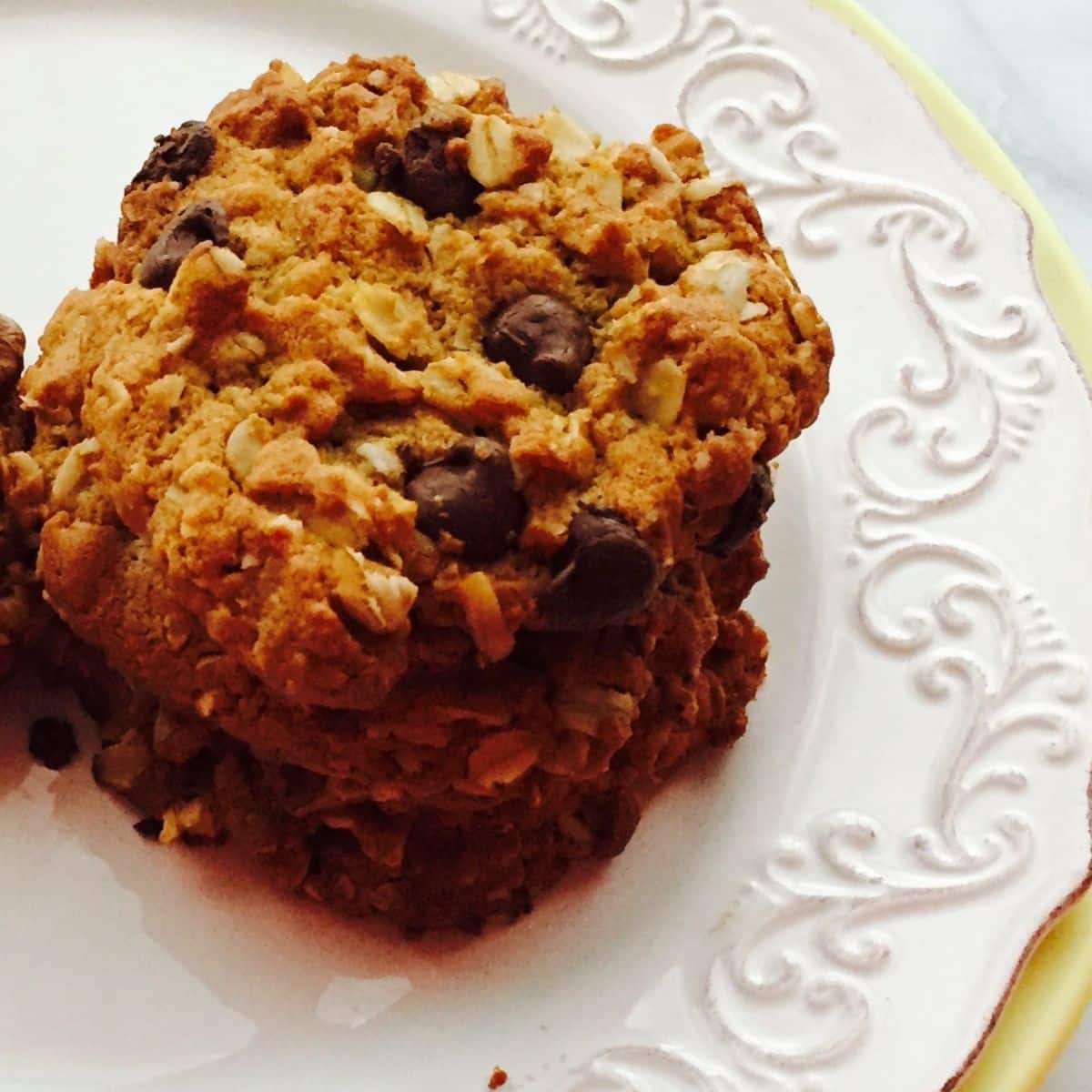 These Gluten Free Peanut Butter Chocolate Chip Cookies are almost like energy bars. Who knew gluten-free could be so amazing? Lots of fat, no flour, not much sugar. So tasty. I remember eating a similar cookie when I was a kid so you can bet these are good.
16. Gluten free snickerdoodle cookies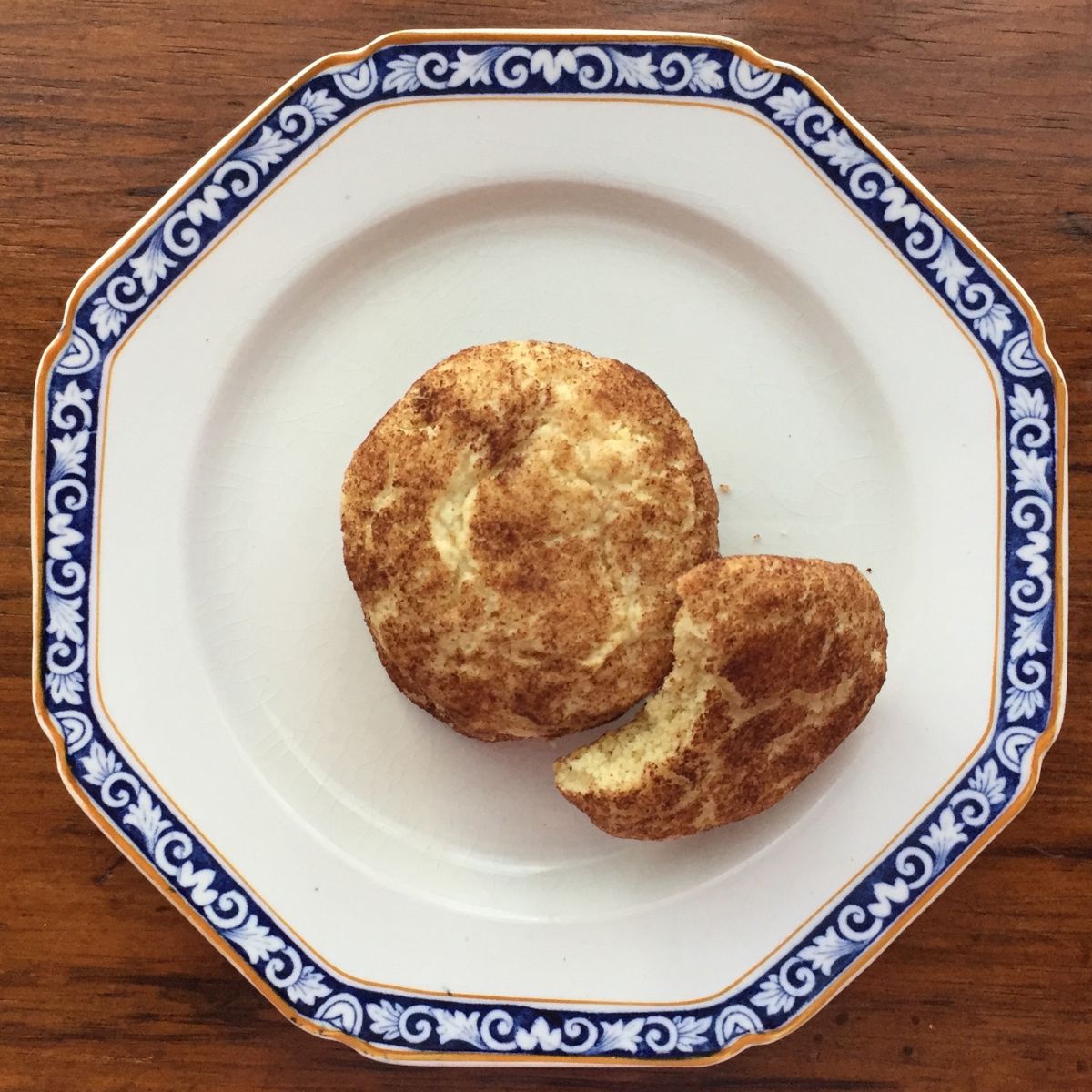 This Gluten Free Snickerdoodle Cookies Recipe is super good. The cookies melt in your mouth. Rolled in sugar and cinnamon, these cookies will be a favorite in every household.
17. Gluten free Mexican wedding cakes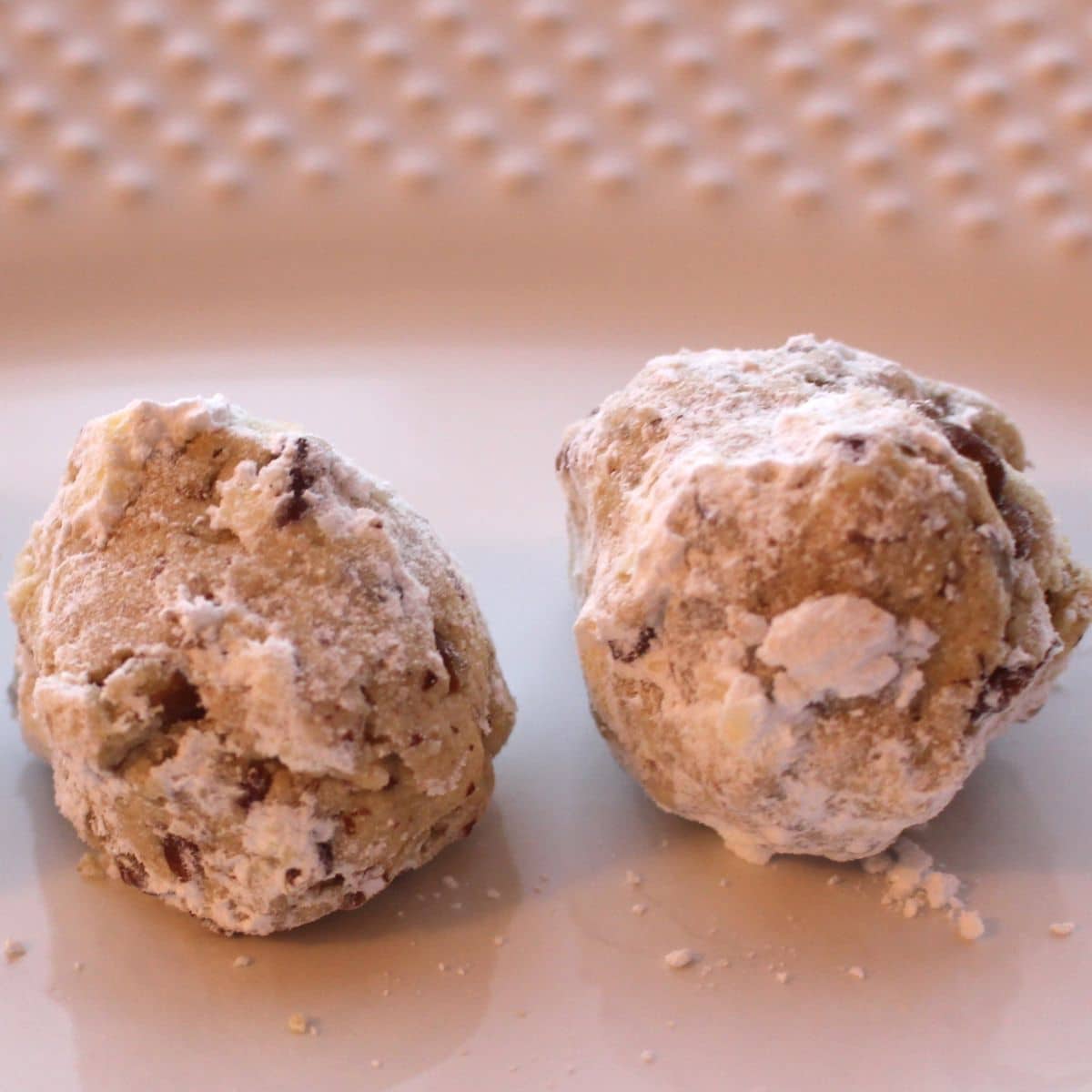 Gluten Free Mexican Wedding Cakes are simple balls of butter cookies with chopped nuts. No rolling out. No cutting. I love them and I think you will, too. These cookies are pecan cookies, rolled in powdered sugar.
You may know them by different names:
Spanish Wedding Cakes
Mexican Wedding Cookies
Pecan Balls
Nut Butter Balls
Italian Wedding Cakes
Russian Tea Cakes
Whatever you call them, they are delicious.
Bar Cookies (Including Brownies)
Bar cookies are poured or pressed into a pan, just the way you do a cake. Sometimes additional things are added to the top of them, usually after baking the bottom layer, but occasionally before baking. Chocolate Cherry Squares have the toppings added after baking. Lemon Squares have three layers: the first layer is baked, then the next layer is added and the cookies are baked again. Finally, the cookies are cooled and powdered sugar is added to the top. Yum!
18. Gluten free shortbread cookies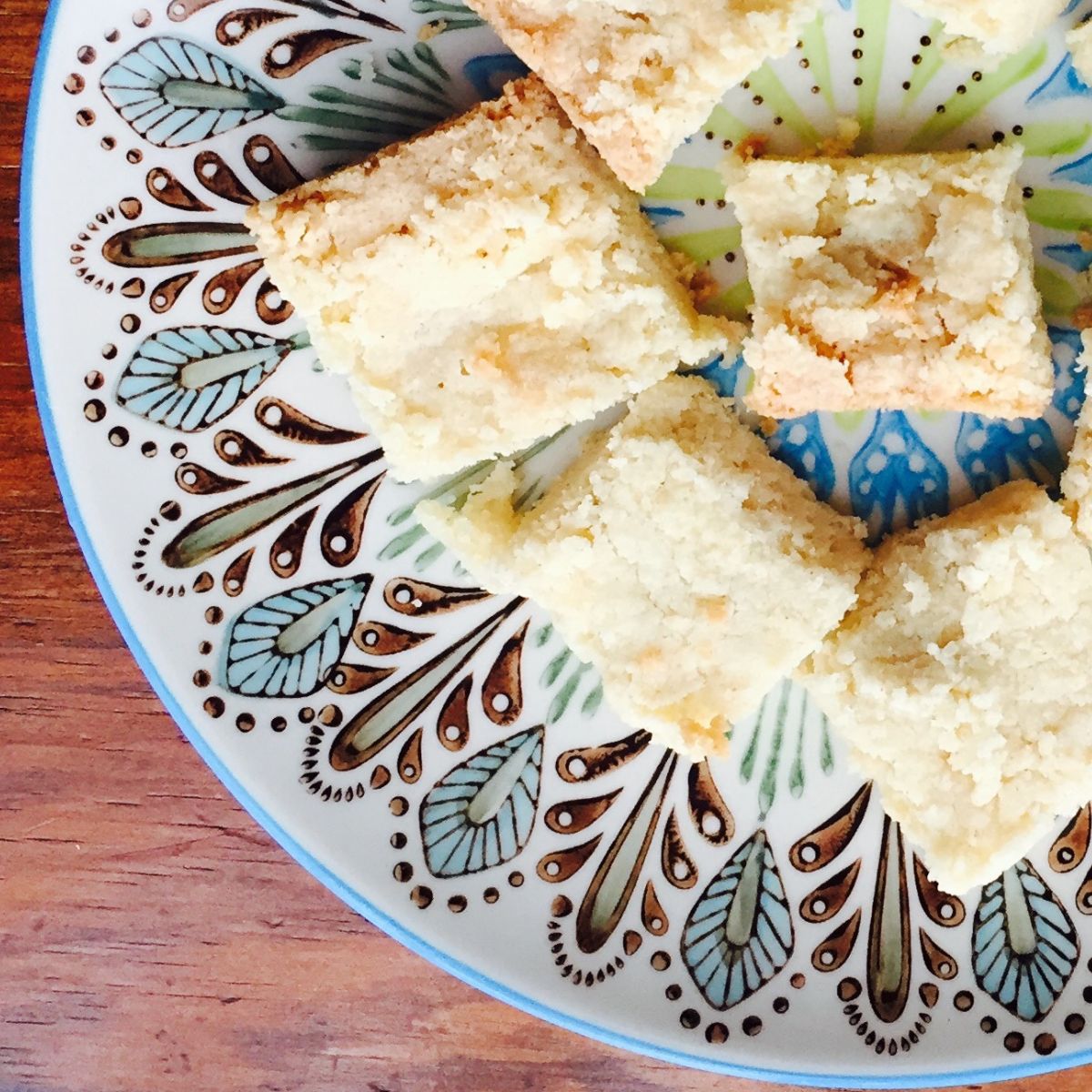 Gluten Free Shortbread Cookies can be made as bar cookies. Whether you want to make them gluten free using GF flour or use wheat flour in your cookies, the recipe contains only three ingredients. It's scrumptious and melt-in-your-mouth amazing. I use this shortbread recipe for my Chocolate Cherry Squares (recipe link below). There's only one simple trick. Do not let them cool completely before cutting them; let them cool only for 5 minutes and cut them or they will crumble and break.
19. Chocolate cherry squares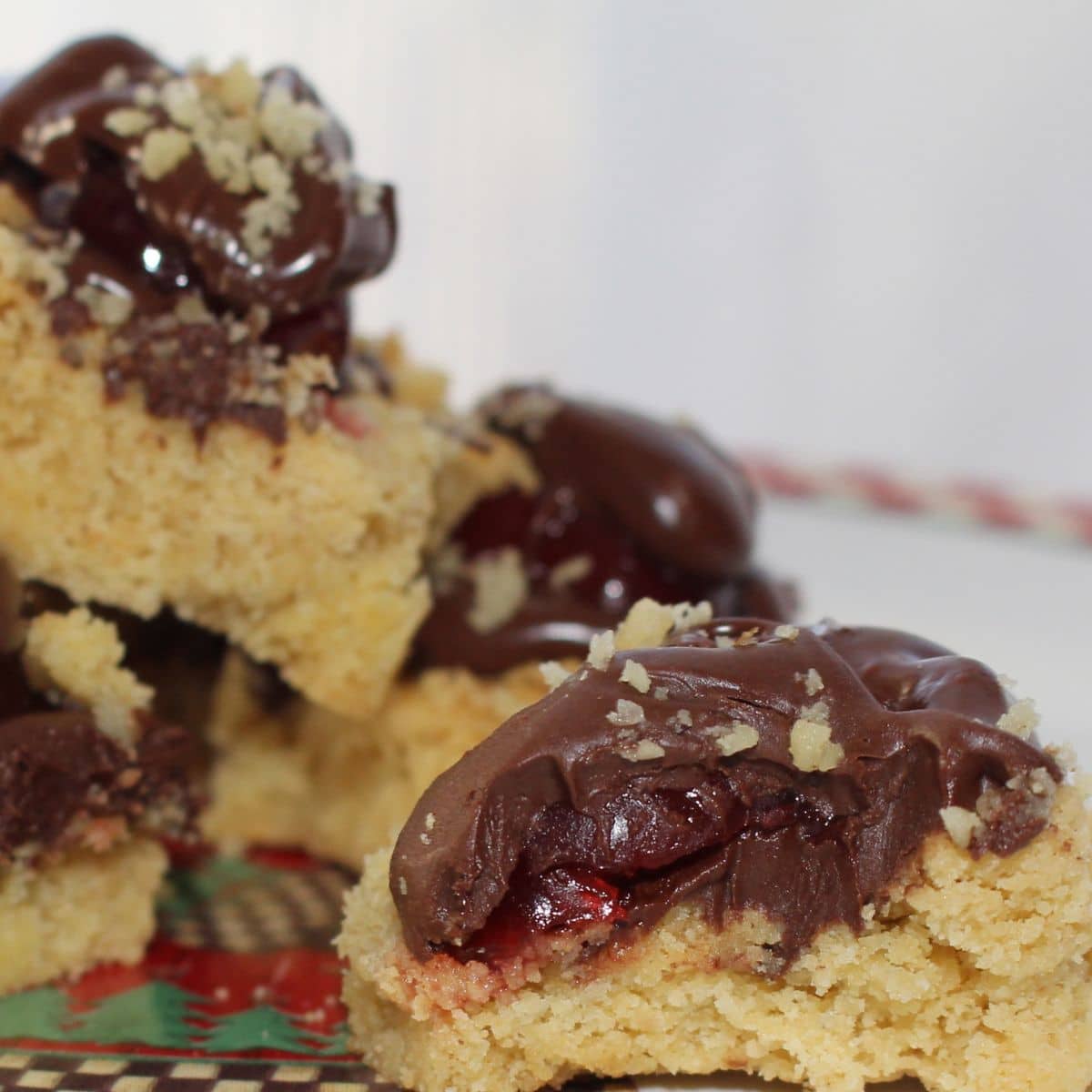 Chocolate Cherry Square Cookies look like they took you a long time to make, but they are SO easy. A simple shortbread bar cookie, topped with melted chocolate and cherries, with crushed nuts for garnish. Yum!
20. Momma Betty's lemon squares (can be gluten-free)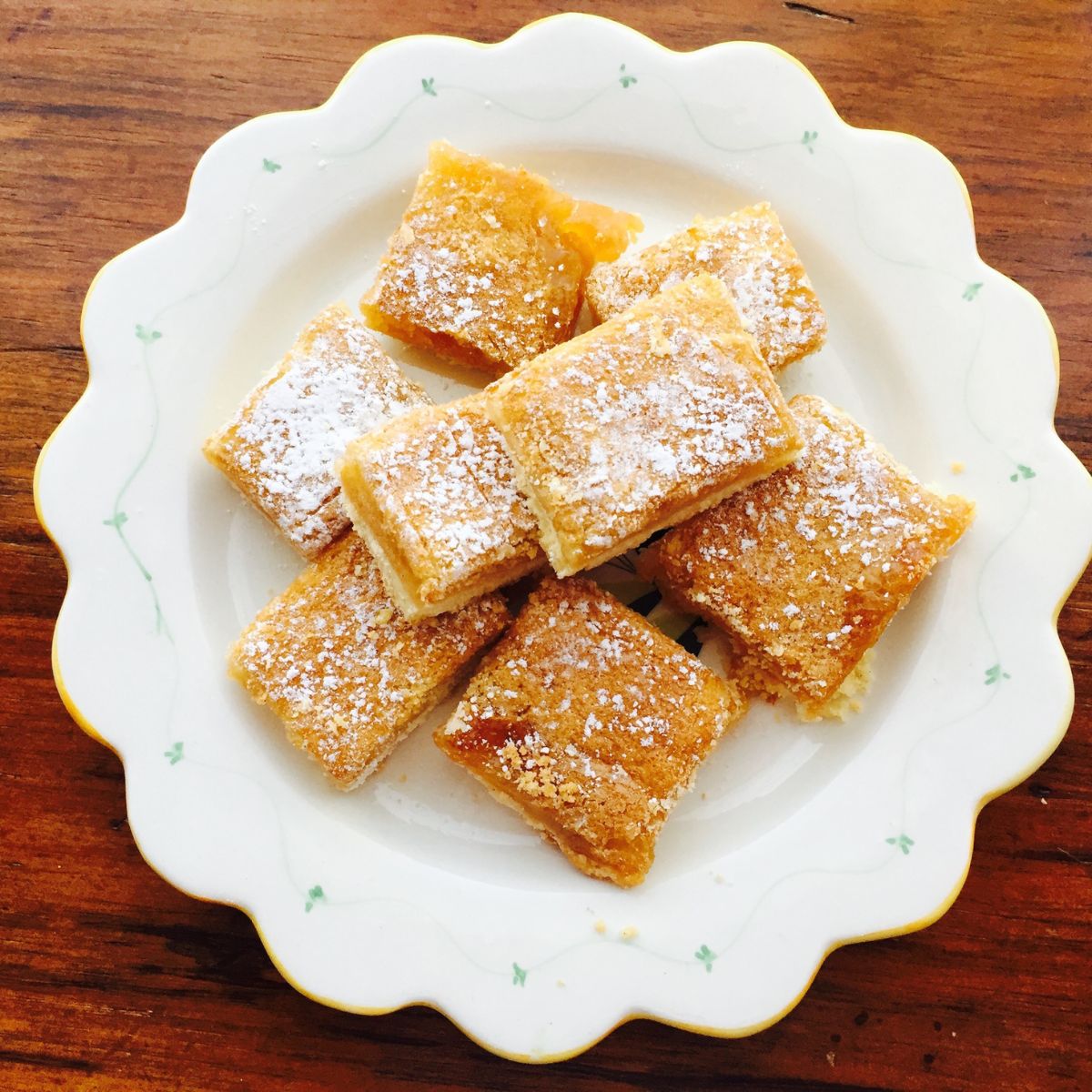 Momma Betty's Lemon Squares (made with wheat flour, which you can't do if you need to be gluten-free) are the best version of these amazing bar cookies. Tangy and sweet, and just the right texture. I think her recipe is tastier than my Gluten Free Lemon Squares cookie recipe that I've been making since the 1980s, but make both and compare!
The difference, however, is not that Momma Betty's are made with wheat and mine are made with gluten-free flour. Some of the quantities of ingredients are different in the two recipes. Momma Betty's is tarter and not so sweet.
If you want to make Momma Betty's recipe gluten free, simply substitute Bob's Red Mill Gluten Free 1-to-1 Baking Flour for the flour in the recipe. That's what I do now. This flour will work perfectly and no one will be able to tell they are gluten free.
21. Three layer mint brownies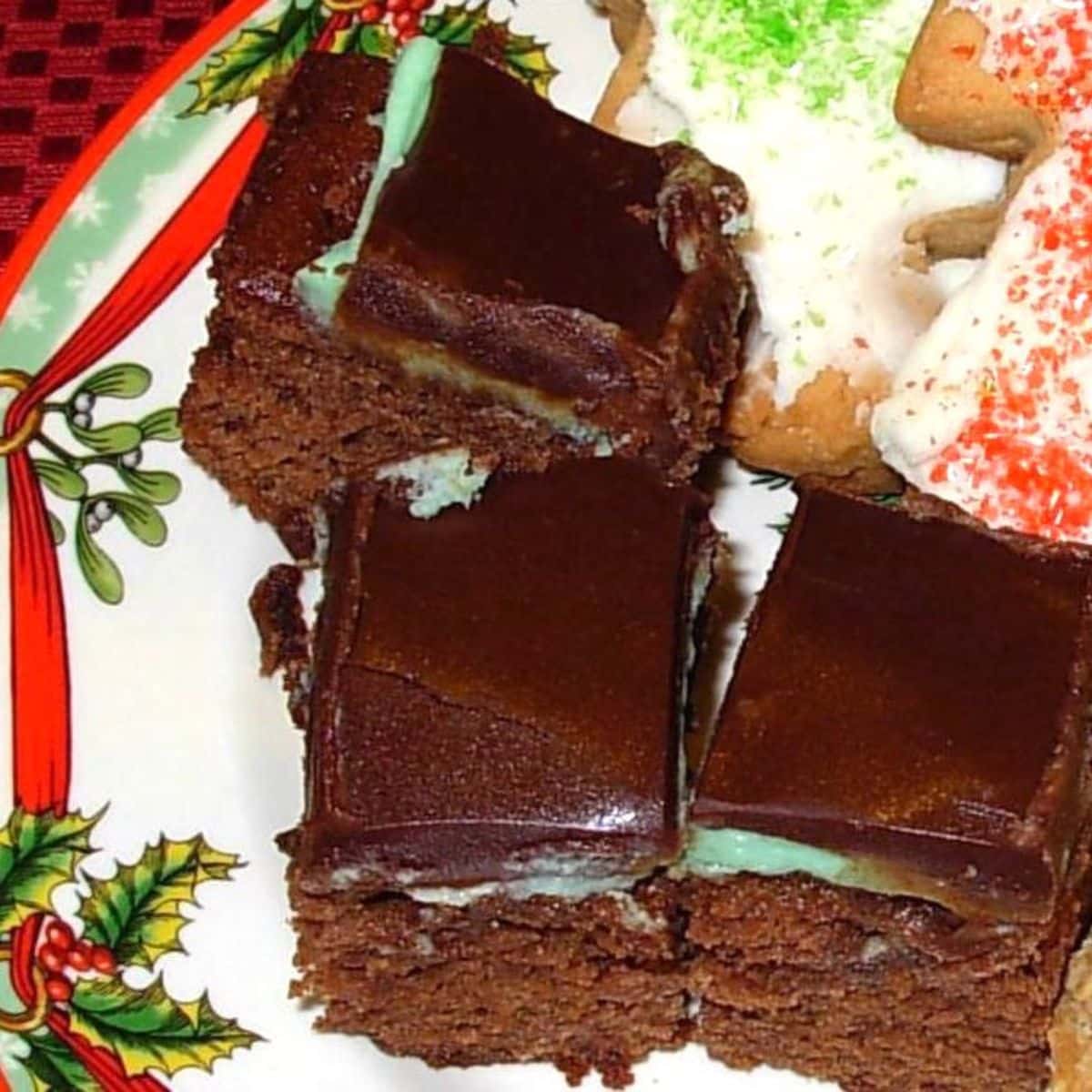 Three Layer Mint Brownies - Rich. Chocolatey. Minty. MAH-vel-ous! Beautiful on the plate. Delicious in the mouth. The perfect Christmas cookie. This recipe uses regular wheat flour, but I now make them gluten free using Bob's Red Mill Gluten Free All Purpose Baking Mix (which is great because you use it in the same proportions as regular flour).
See Gluten Free 3 Layer Mint Brownies for a couple of other changes (more cocoa, for instance). The basic process for both recipes is to mix and bake the brownie layer, wait for it to cool, then whip up the frosting layer and spread it on. Finally, you melt the chocolate layer and spread it evenly over the top. Let it cool. The hardest part about these cookies is waiting TWICE for them to cool. But they are so worth the wait.
22. Gluten free three layer peanut butter bars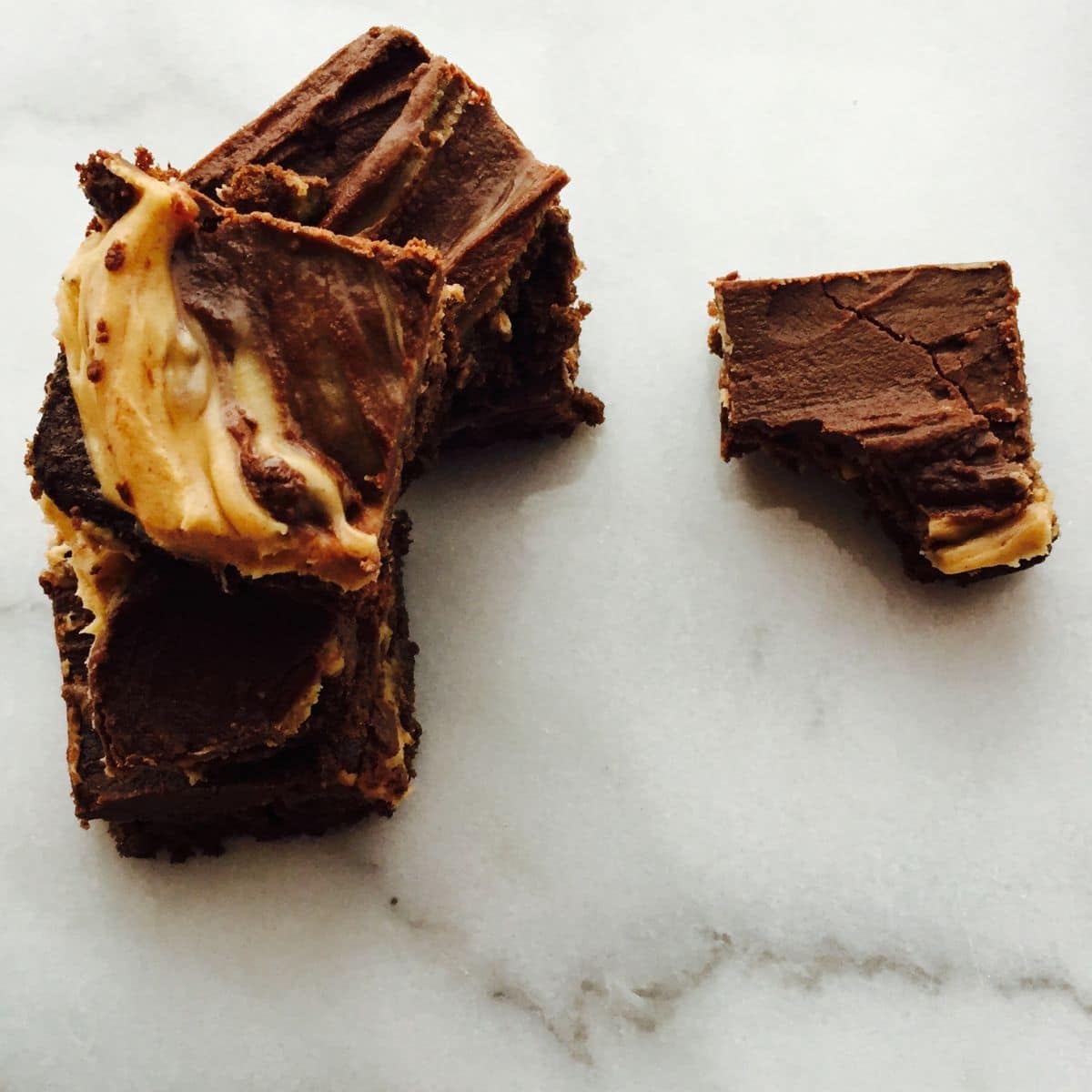 Gluten Free Three Layer Peanut Butter Bars, an excellent brownie! Tasty. Easy. Pretty. Made the same way as the Three Layer Mint Brownies (described above) except with a peanut butter layer instead. They are fabulous. Like a Reeses Peanut Butter Bar on top of a Brownie!
23. Easy dream bar cookies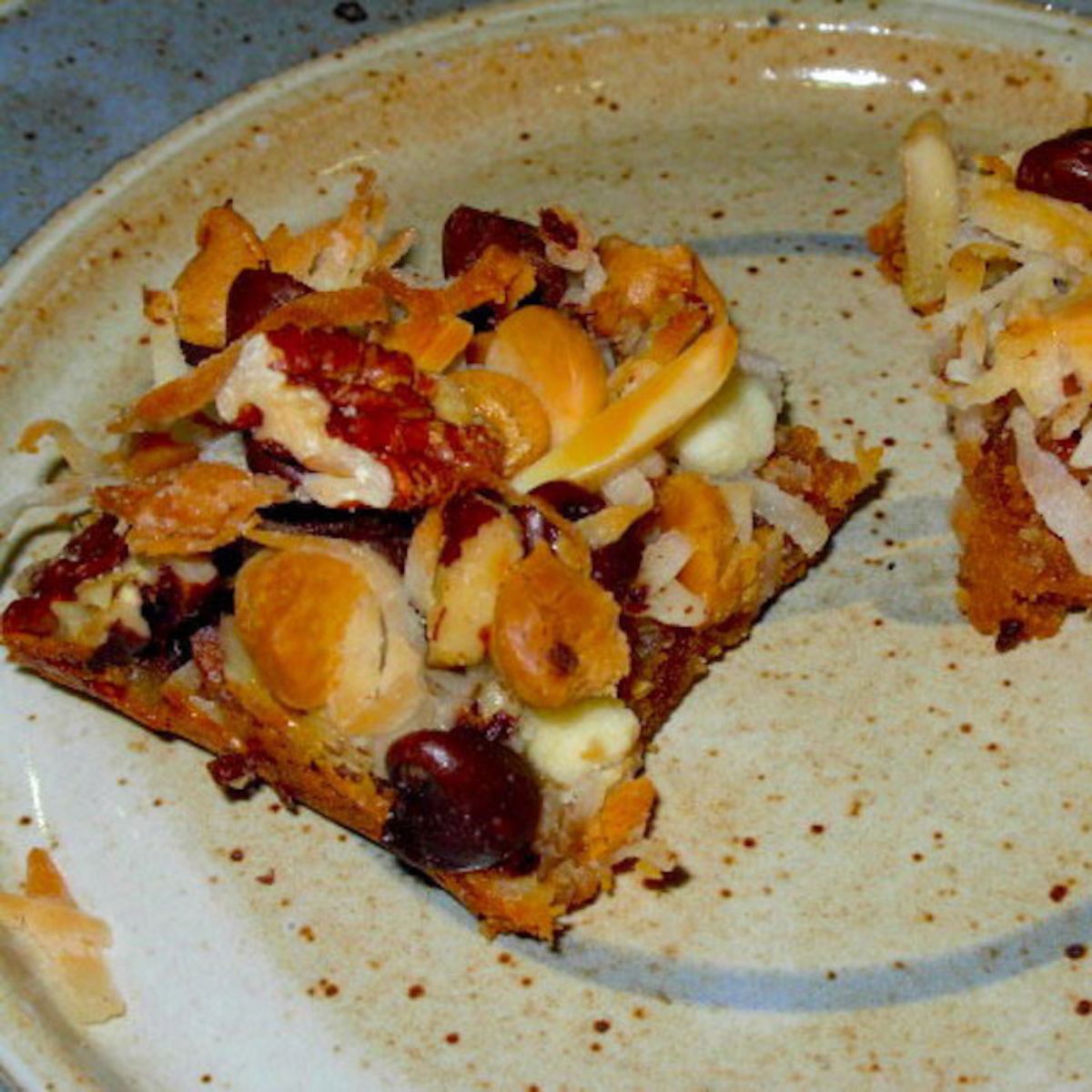 This Easy Dream Bar Cookies Recipe is a family favorite that goes WAY back. Like any bar cookie, they are super easy. The graham cracker crust is delicious. But you can substitute Oreo cookie crumbs (without the filling) if you would like.
Do you know they now make gluten-free Oreos (affiliate link)? They are amazing and taste just like the wheat version. Once you bake the dream bar crust, you top it with a mixture of multiple kinds of chocolate chips, pecans, almonds, coconut, and a bit of milk. Then you bake it again for a short time. Let cool. Cut in squares and eat. So, so good.
24. Chocolate coconut pecan tassies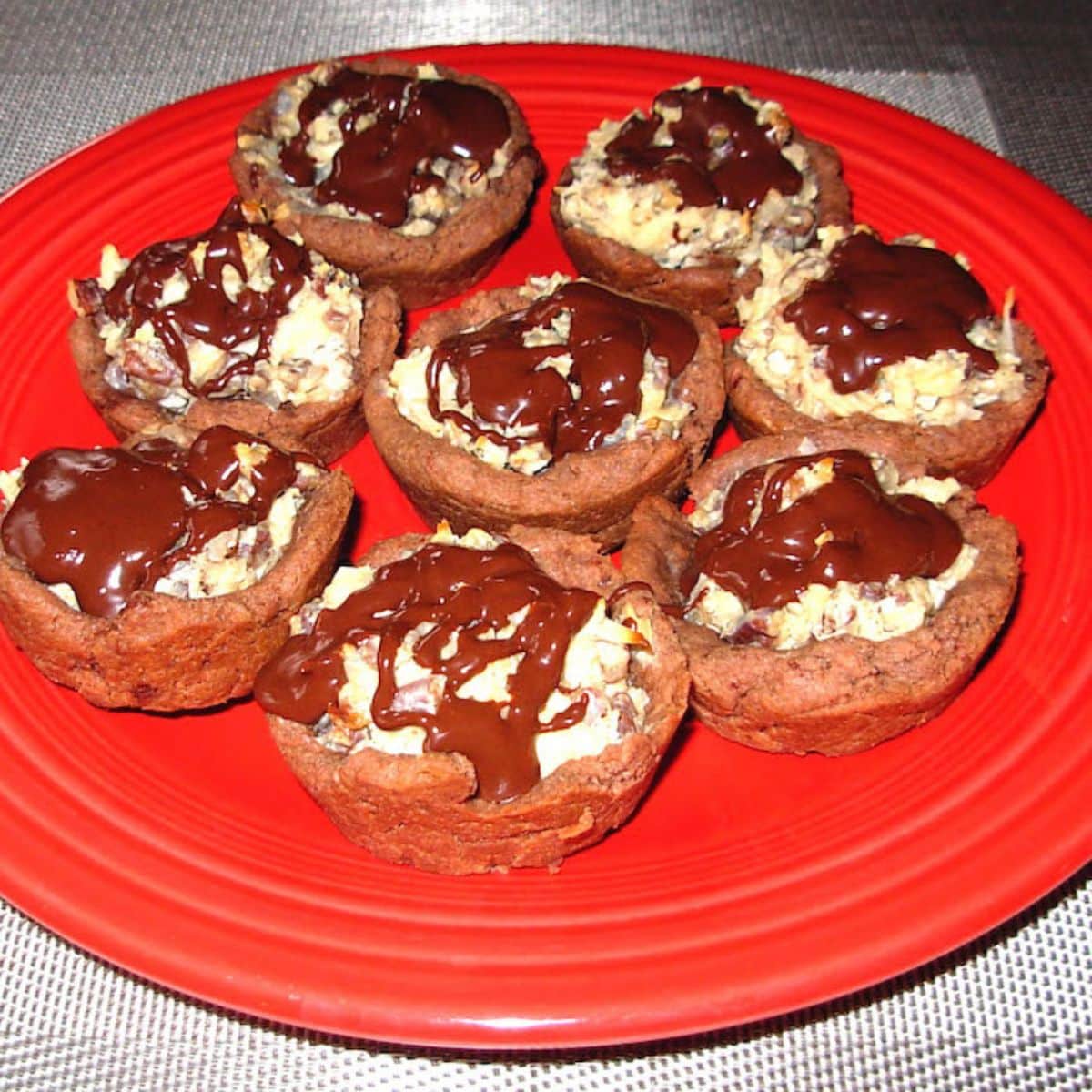 Chocolate Coconut Pecan Tassies The. Best. Cookie. Ever. I could eat lots of these. Very pretty on a plate, too, so they are perfect for entertaining. This recipe has a lot of little steps, but it is not hard to do. You make the cookies in mini muffin tins. They are a layered cookie with a crust on the bottom and a filling on the top, sort of like a pie without rolling out the dough. The dough is pressed into the tin. You'll need chocolate chips, cream cheese, butter, flour (I use gluten-free), sugar, egg white, vanilla, coconut, and pecans.
25. My favorite chocolate brownies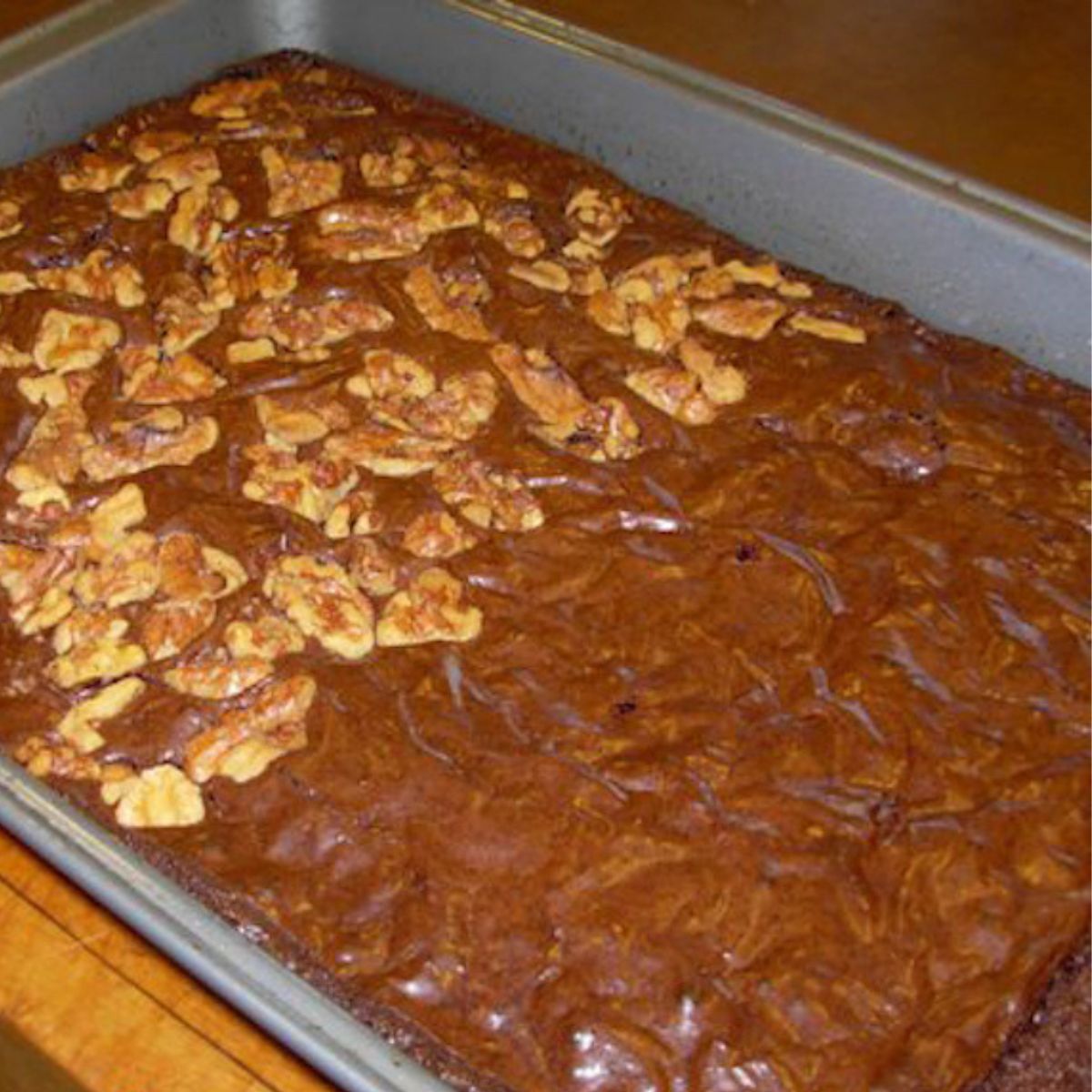 My Favorite Chocolate Brownies Tasty, simple recipe. Some of your family don't like nuts? Put them on top on part of the batter; they will get nice and crispy. This recipe will show you that you don't have to use a box mix to get perfect brownies.
There are only six basic steps:
melt the chocolate and butter (let cool)
beat the sugar, vanilla, salt, and egg
add the flour and baking powder (give a little stir to mix the baking powder into the flour)
add the cooled chocolate/butter and beat to combine
pour into a greased cake pan and
bake
26. Easy brownies (gluten free, dairy free)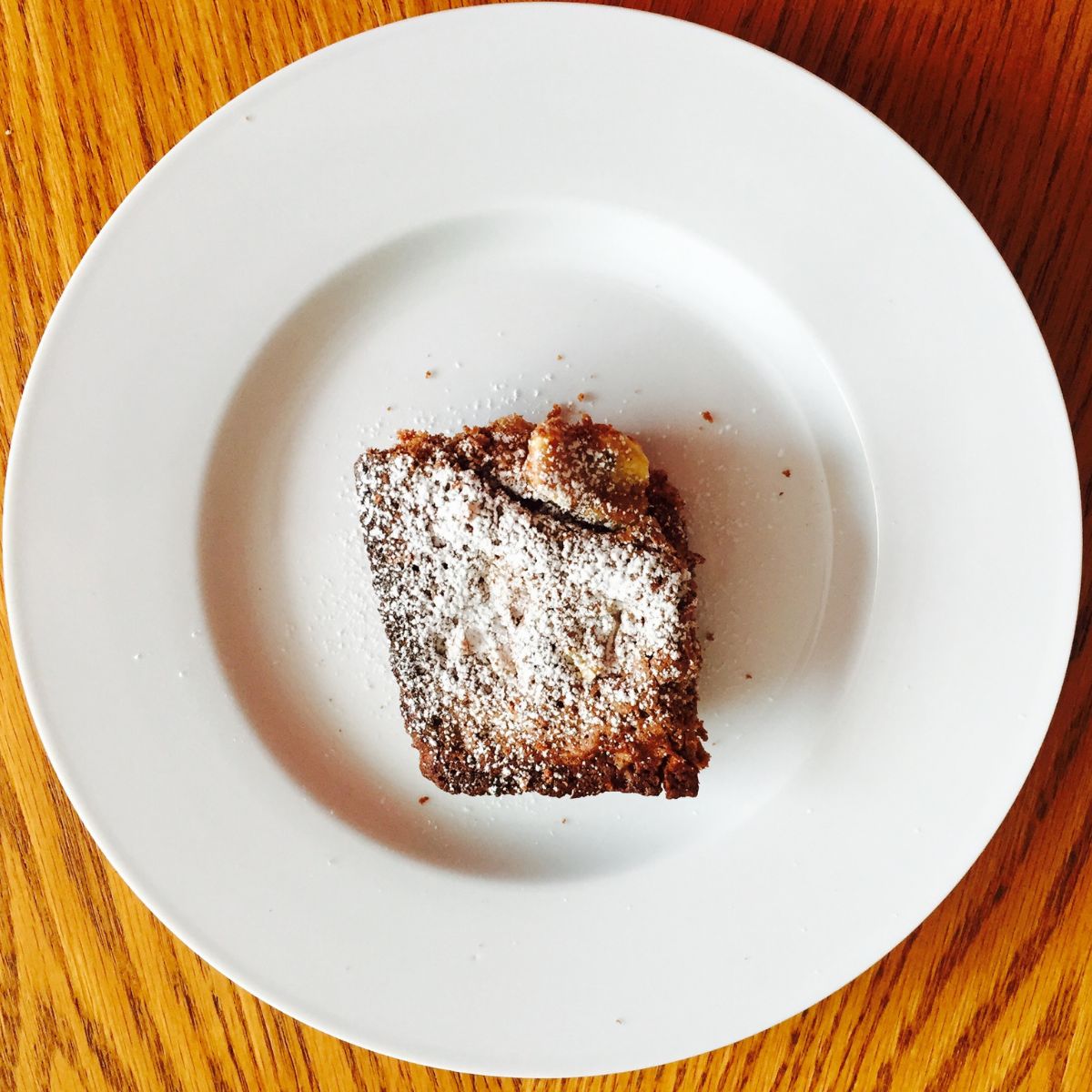 Here's a recipe that is deliciously dairy-free, Easy Brownies GF DF. It is one of my favorite desserts because I love chocolate. And it's super easy. The recipe is basically a dump, mix, and bake process. The baker's chocolate makes it extra chocolatey and the coconut oil provides depth to the flavors.
Bob's Red Mill 1-to-1 Gluten Free Baking Flour allows you to use it in the same proportions as regular wheat flour, and the brownies have a perfect texture.
Rolled or Cut-Out Cookies
This type of cookie has a little stiffer dough than other cookies. And the dough is usually refrigerated for up to an hour to make it hold together better. I'm a cook who chooses the easy path, so I seldom make cut-out cookies, which require rolling out and cutting them into shapes. Sugar cookies fall into this category, as do gingerbread cookies. Unfortunately, I do not have a tried-and-true recipe for gingerbread cookies. Do you?
I do make sugar cookies. At Christmas time, I make my Grandma Sadie's Brown Sugar Sugar Cookies. I didn't have the recipe until years after my grandmother died. I searched everywhere to find a similar cookie, and none were as good as hers. Then, I ran into my cousin Terry, who asked, "Remember Grandma Sadie's sugar cookies?" He had me drooling all over myself with that simple question. Terry gave me the recipe, and I've been making them ever since!
27. Sadie's brown sugar sugar cookies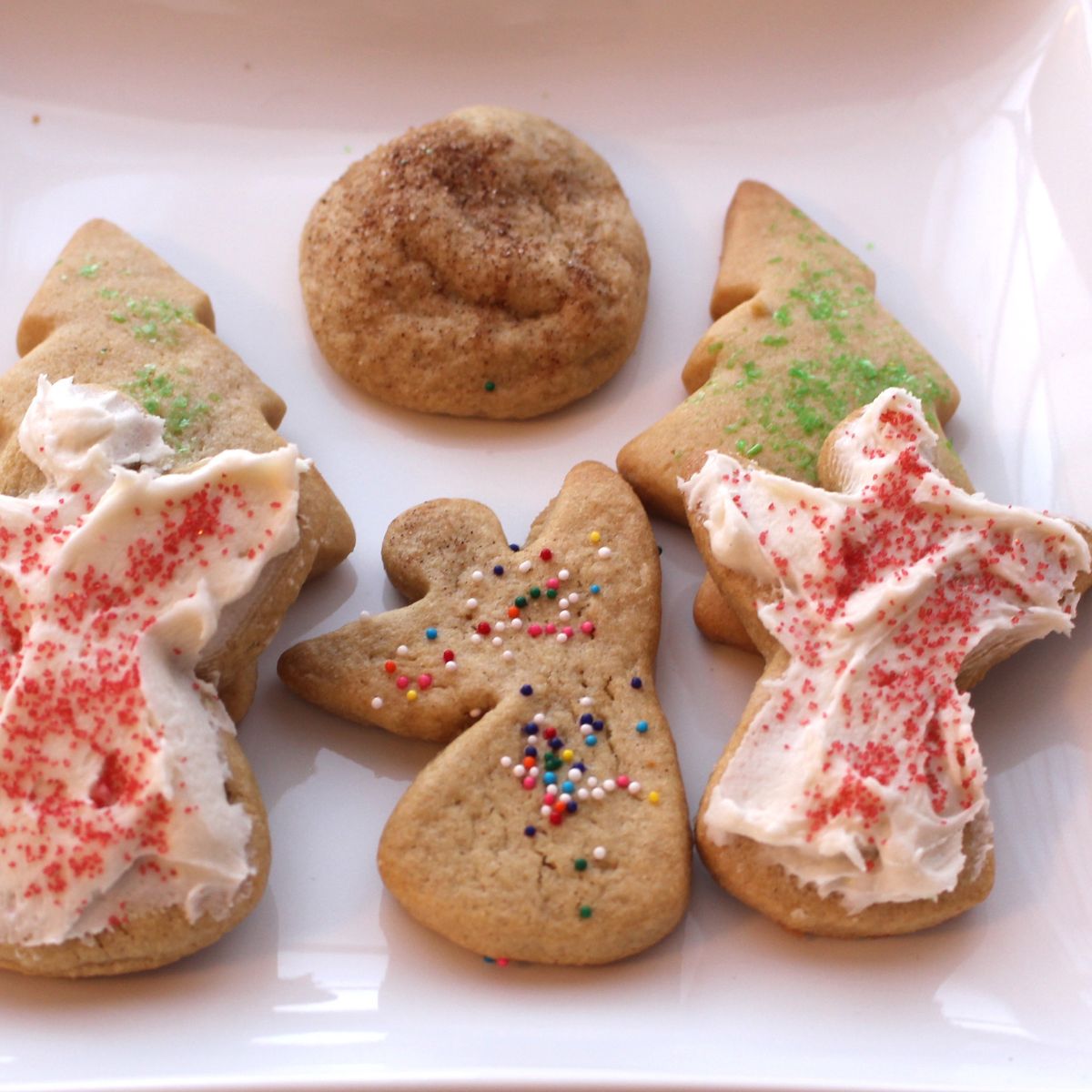 Grandma Sadie's Brown Sugar Sugar Cookies are rolled out, cut into shapes, and baked. I like them with frosting, but you can leave them plain or sprinkle them with sugar. Or, instead of rolling and cutting them out, press them into a round shape and sprinkle them with cinnamon and sugar. It's all good!
If you plan to make them as cut-out cookies, you will need to refrigerate the dough before rolling them out. The process takes some time, but it's so fun to make cookies in different shapes, isn't it? Get yourself some good cookie cutters for this recipe. Everyone raves about these brown sugar sugar cookies. The all-brown-sugar recipe makes a huge difference in the flavor.
Pressed Cookies
Pressed cookies can be made using a pastry bag or a cookie press. I have a very old electric Super Shooter that I love. Like most cookie presses, it has multiple disks to change the shape of the cookie. You might have to search vintage stores to find an electric cookie press. But manual cookie presses are available in most stores (try this one: inexpensive and very handy!).
With this type of cookie, you mix the dough, which ends up quite sticky, and put it in your press. Do not refrigerate it or you will break your press (she says from experience). Simply squeeze the dough out through the decorative disk, onto the cookie sheet in even amounts so your cookies are all about the same size on each pan. Decorate before baking, dip in chocolate after baking, or leave them plain.
28. Spritz cookies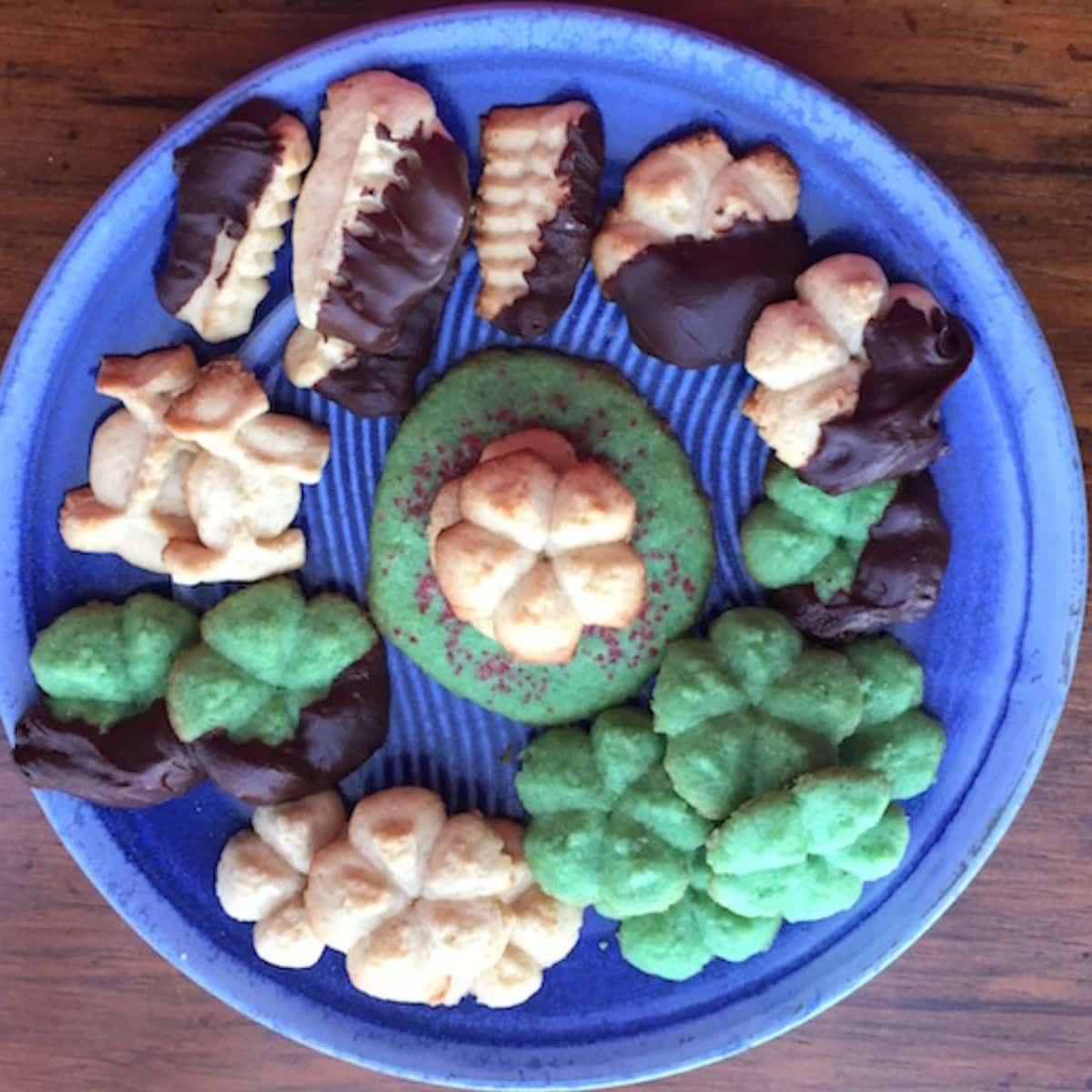 Holiday Spritz Cookies are easy, requiring the usual butter, sugar, egg, salt, flour (I use gluten free), and vanilla. The recipe makes loads of them, and the kids can make them all by themselves. They have so much fun using the "gun" (cookie dough press, affiliate link) to shoot the Holiday Spritz Cookies out on the pans. It's a talent to get the cookie sizes all the same, but they will have fun trying. And then there's the decorating.
Refrigerator Cookies
With refrigerator cookies, you mix up the dough, and roll it into a tube shape (usually about 3 inches in diameter). Wrap it in plastic wrap, and refrigerate until cold (at least two hours). Then you slice it into one-quarter-inch slices and bake. The dough can be refrigerated for several days, so make a batch to slice and bake when you want fresh, hot cookies!
I'm giving you two of my cookie recipes here, Nutella Cookies and Shortbread Cookies.
29. Nutella cookies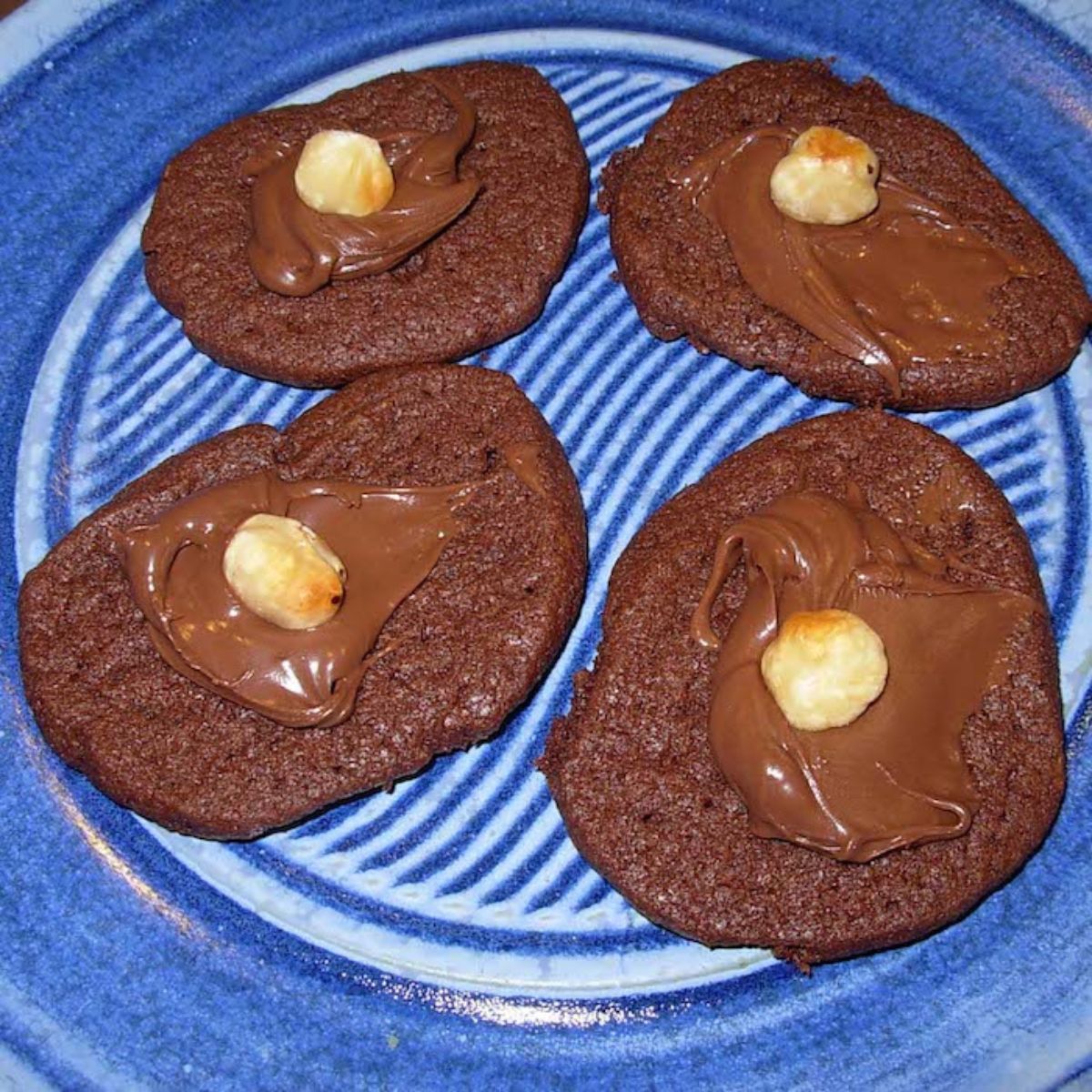 Nutella Cookies, made with the rich, dark Nutella spread, are cookies I can make again and again. You have to plan for them, though, because you have to refrigerate the dough for two hours before slicing and baking. I suggest you make the dough the night before you want them, refrigerate it, and bake them the next day. Or, keep a roll of dough in the refrigerator to slice and bake whenever you want.
The recipe calls for the cookies to have a little dab of Nutella and a hazelnut on top of each cookie. I like them that way, but I think they are excellent plain, too. These cookies are so scrumptious with a good cup of coffee, and y'all know how much I love the smell and taste of coffee!
30. Shortbread cookies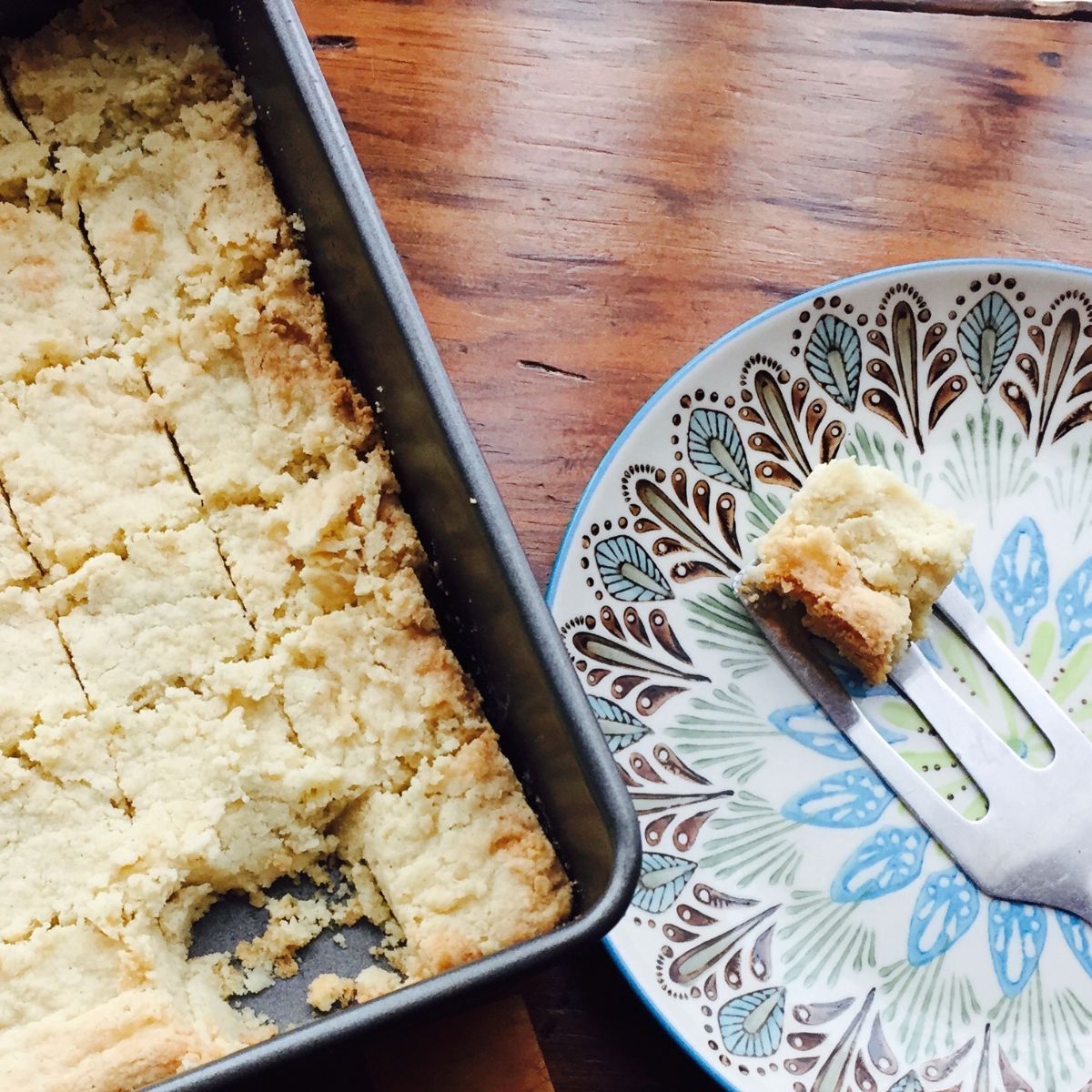 I usually make Gluten Free Shortbread Cookies as a bar cookie, but you can use the same recipe and form them into a tube, wrap in plastic and refrigerate to slice and bake as needed. Refrigerate for at least two hours. Slice the dough into one-quarter-inch slices. Evenly space 12 cookies on a cookie pan, and bake at 350 degrees for about 10 minutes until the edges start to turn brown.
No more buying slice-and-bake cookies at the grocery store. You can make your own dough and keep it in the fridge. All you need is butter, sugar, and flour, and you can even use gluten-free flour.
No Bake Cookies
Children always like to help make cookies, don't they? And one good way to start is with no-bake cookies. These are cookies that you add all the ingredients, mix and either eat immediately or shape into cookies and let set until firm. Simple!
31. Puppy chow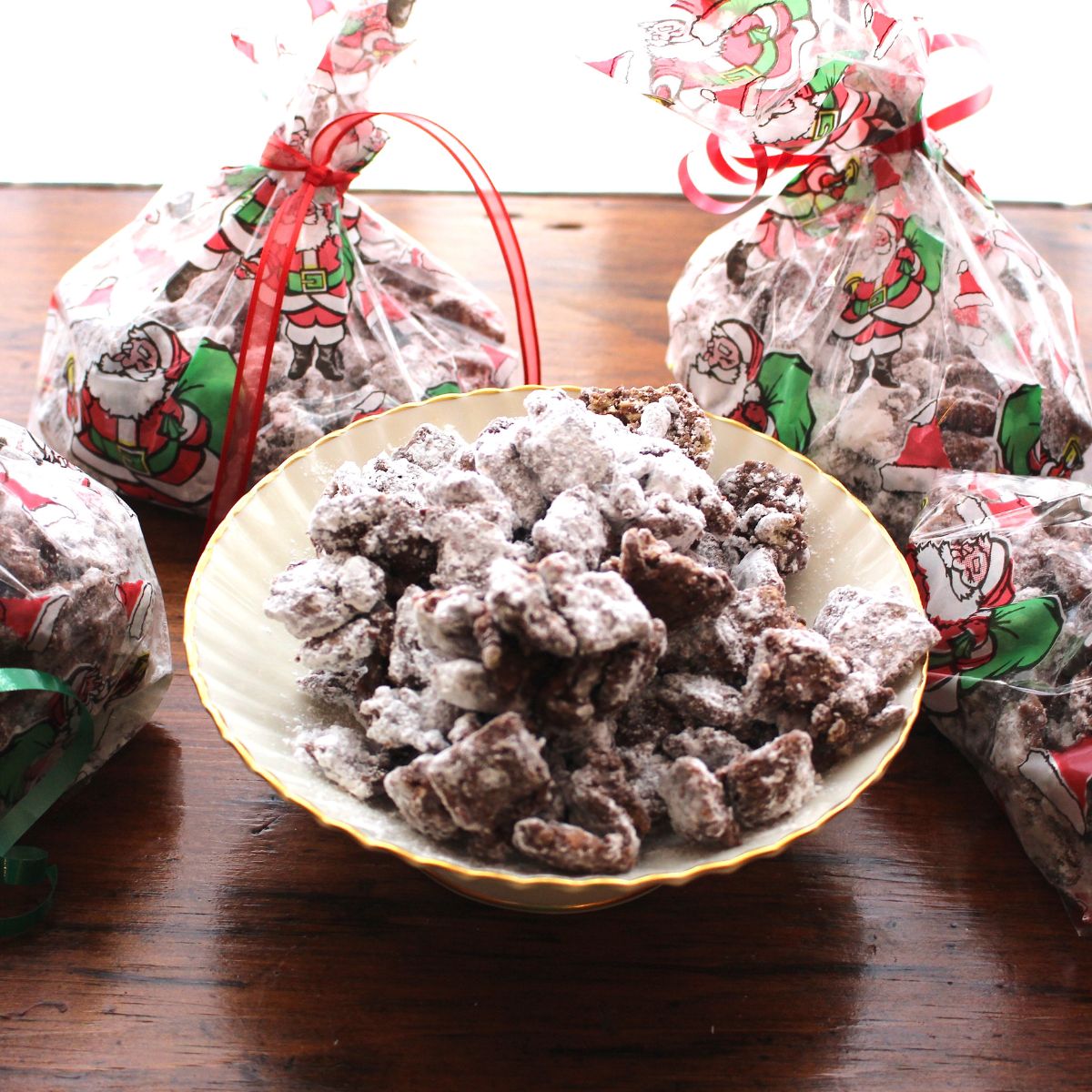 Puppy Chow Chocolate Peanut Butter Cookies are tasty and make a great appetizer or party food. My kids loved these little chocolate peanut butter cookies. They called it "puppy chow" because it looks a bit like dog kibble. It is so simple to make, too. You might have to help the little ones melt the chocolate mixture, but they can certainly mix up the cookies and add the powdered sugar.
Made with butter, dark chocolate chips, Rice Chex, and powdered sugar, these scrumptious little snacks are gluten-free.
Now that you know all the kinds of cookies, with 33 examples of best cookie recipes, which one will you make today?
There are even more cookies you might want to try, with a nice glass of milk:
pumpkin chocolate chip cookies
buttery cookies
chewy molasses cookies
cinnamon roll cookies
thumbprint cookies
oatmeal raisin cookies