Don's Gluten Free Shortbread Pie Crust is a simple "pat-a-crust" recipe. Easiest pie crust ever. And darned good.
Don's Gluten Free Shortbread Pie Crust. Flaky. Tasty.
Hi. Don here. Since Lois is on a gluten free diet to reduce some of her aches and pains, I have experimented with gluten free baking. I wanted to make a pie so I converted a shortbread cookie recipe using gluten free rice flour. This is easier than a traditional pie crust because there is no rolling. Just pat it into the pie pan. Really simple. Only 3 ingredients.
We had Friends over to watch a movie and the peach pie—especially the crust—got rave reviews. Did you know you can make a peach pie with canned peaches? Check out my Peach Cream Pie recipe.
Isn't Shortbread for Cookies?
You can use this shortbread crust recipe to make shortbread cookies, too. Just pat the mixture into a pan. It should be ¼ inch thick; then bake it for 15 to 20 minutes or so at 350F degrees. It will be golden brown and crispy. When it is done baking, you will want to cut it into pieces while it is still warm (to prevent cracking when cutting).
Or, remove the shortbread from the oven when it is about ½ done and score it; then you can easily break the shortbread into pieces later. If you press it into square pans, score the shortbreads square. In a round pan score the shortbread pieces in wedges like a pie.
What You Need
No special tools are required for this recipe. I used measuring cups and spoons, a mixing bowl, an electric mixer, and a pie plate. If you intend to make pies, you should get a pretty pie plate.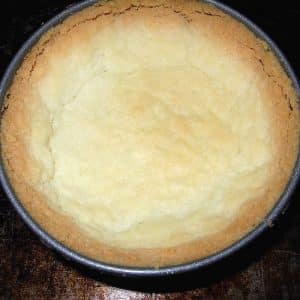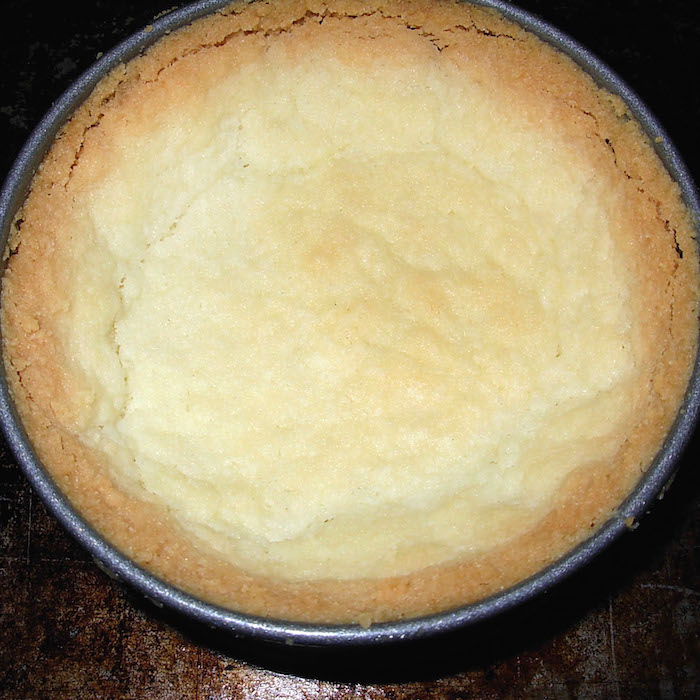 Don's Gluten Free Shortbread Pie Crust Recipe
A crunchy, buttery crust.
Ingredients
1

cup

rice flour

¼

cup

sugar

I use natural or Turbinado sugar

½

cup

butter

softened (or ½ cup Crisco for dairy free)
Instructions
Cream the butter and sugar.

Blend in the flour until the mixture resembles coarse meal.

Press the shortbread mixture into a pie plate.

First cover the bottom about a quarter inch thick.

Then tilt the plate slightly to more easily press the mixture onto the sides.

Make sure the joint between the side and bottom is pressed together well.

If making shortbread only (without a filling), then press the mixture to ¼ inch thick in either a square or round pan.

Bake in the 350°F oven for about 10 minutes, just until the crust begins to brown for a pie shell to be filled and baked.

If it is for a cream pie that will not be baked again, bake the shell for 15 to 20 minutes until it is golden brown.

Let it cool before using it for non-baked pies (such as a cream pie).
Notes
Note:
For shortbread cookies, bake for 15 to 20 minutes until they are golden brown and crisp. Let them cool for no more than 5 minutes. Cut warm.
Nutrition
Calories:
107
kcal
Carbohydrates:
23
g
Protein:
2
g
Fat:
1
g
Saturated Fat:
0.4
g
Polyunsaturated Fat:
0.1
g
Monounsaturated Fat:
0.2
g
Cholesterol:
2
mg
Sodium:
16
mg
Potassium:
36
mg
Fiber:
0.5
g
Sugar:
7
g
Vitamin A:
25
IU
Calcium:
19
mg
Iron:
0.1
mg
You May Also Like These Recipes