Egyptian Rice (Ayman's Egyptian Rice) will make you smile. It's easy and SO good! And when you want something different from plain old white rice, this is top of the list. It is a type of short-grain rice that can be tricky to prepare when you don't know how to do it correctly. But don't worry; I am going to show you exactly how to make perfect Ayman's rice every time.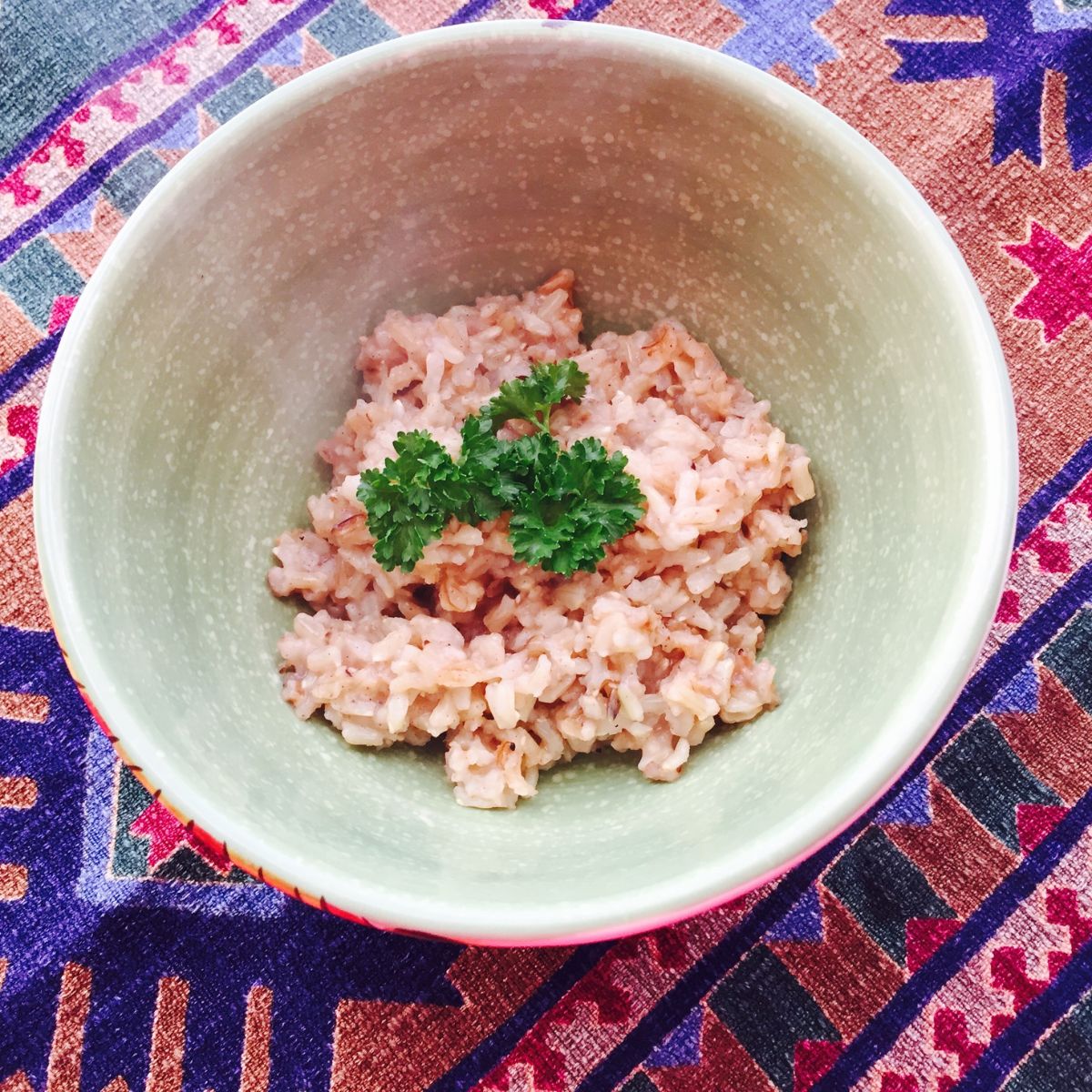 Ayman's Egyptian Rice
This Egyptian Rice is a flavorful rice recipe from the Middle East: spicy but not "hot." It is made somewhat like Rice-a-Roni: you stir fry some of the rice until it starts to brown, and then you add the water and the remainder of the rice and ingredients. It is the perfect accompaniment for lamb, fish, or chicken. Serve it family-style in a pretty bowl or individually on each plate.
In 2005, a senior manager from Egypt named Ayman, who works in the field of landmine action, was attending a five-week training session at James Madison University (where I used to work) in Harrisonburg, Virginia (U.S.). He was very hungry for his homeland food, and he made this rice at a gathering for all the participants during a party in our house. Thankfully, I was clever enough to watch him make it! I have made it many times since then.
What You Need
Here are some things you need for this recipe:
measuring cups
measuring spoons
a heavy-bottomed pan
cumin
cinnamon (both spices I use all the time)
Next, let's look at how to make it.
How to Make Egyptian Rice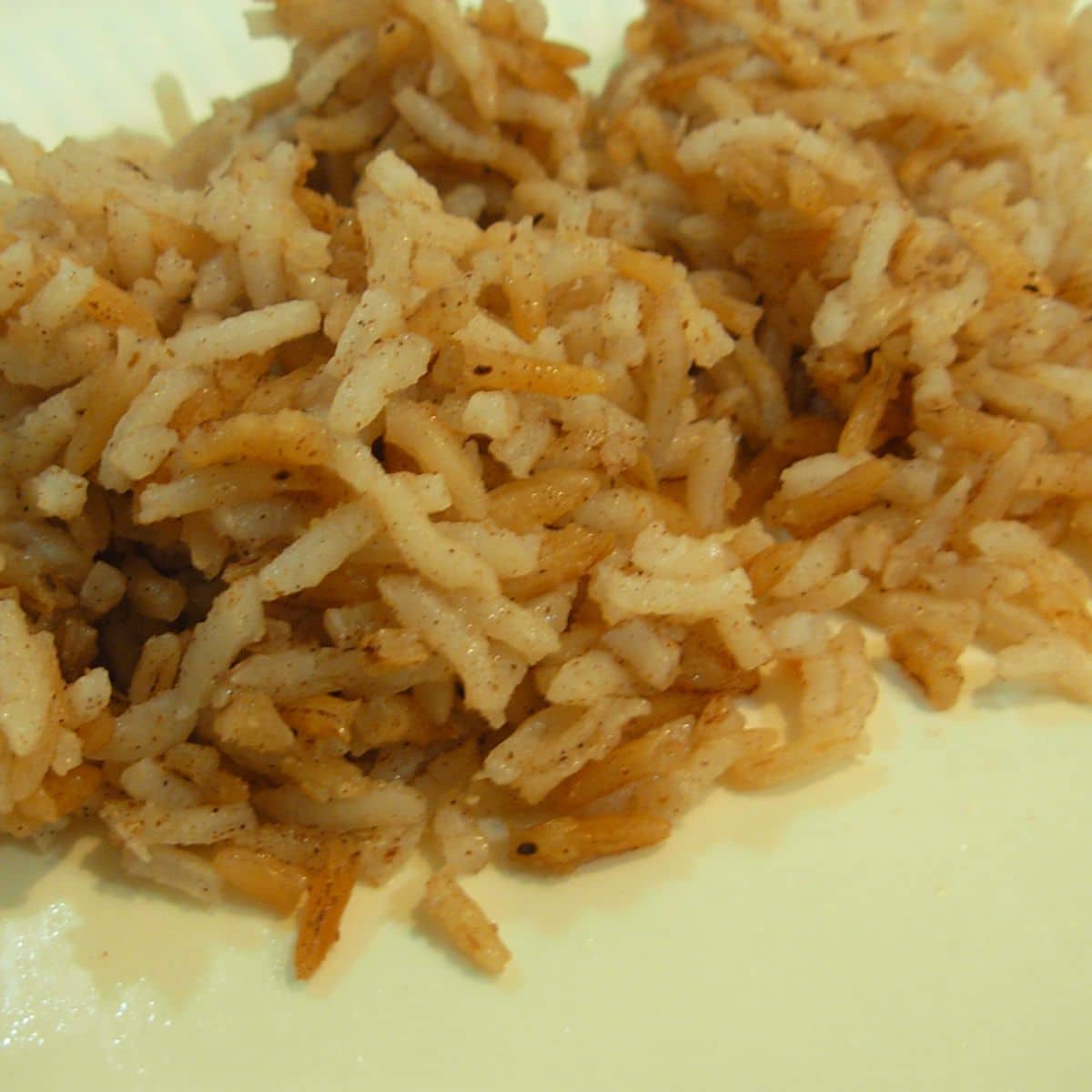 Once you have gathered all of your ingredients, begin by heating the oil in a medium saucepan. Then you add about ¼ a cup of rice. Cook this over medium heat, stirring frequently to brown the rice evenly.
When the rice is a nice browned color, you can add in the spice that you have premeasured out. Stir these in as you cook, in order to release the flavor into the rice itself.
Finally, add the water and stir again. Cover the pot and cook over a low heat setting until the water has been fully absorbed and the rice is nice and tender. This usually takes about 20 minutes. If you are cooking more than ¼ a cup of rice, the cooking time can be longer.
Egyptian Rice FAQ
Now you know how to make Egyptian rice the way that I love it, but maybe you still have some questions. Here are some common questions people have.
Are jasmine and basmati rice the same thing?
Jasmine and basmati are both aromatic long-grain kinds of rice, but there are some differences between the two. Jasmine rice is from Thailand and basmati comes from India and Pakistan. They both are not very sticky when cooked. Jasmine is a bit more plump and soft than basmati, which can have a firmer texture. Basmati is best when soaked before cooking but jasmine is usually good with just a quick rinse.
What can I substitute for Egyptian rice?
If you want a substitute that is like Egyptian rice, you can try short-grain Spanish rice, such as Arborio or Baldo. If you don't want something that's similar to Egyptian and just want a different rice dish, you might try Jasmine or basmati, mentioned above.
How do you steam Egyptian rice?
You can steam this rice the same as any other rice, and this can give a better flavor than boiling, especially for more aromatic rice. However, Egyptian rice is best when prepared as described above, where you brown the rice before the steaming process.
What is the boiling time of rice?
Most rice takes from 16-18 minutes to boil. It will vary based on the type of rice and also how much rice you are making at one time.
How do you make plain Egyptian rice?
You can make plain rice of this type by following the recipe above but leaving out the step where you add the spices.
You May Like These Other Rice Recipes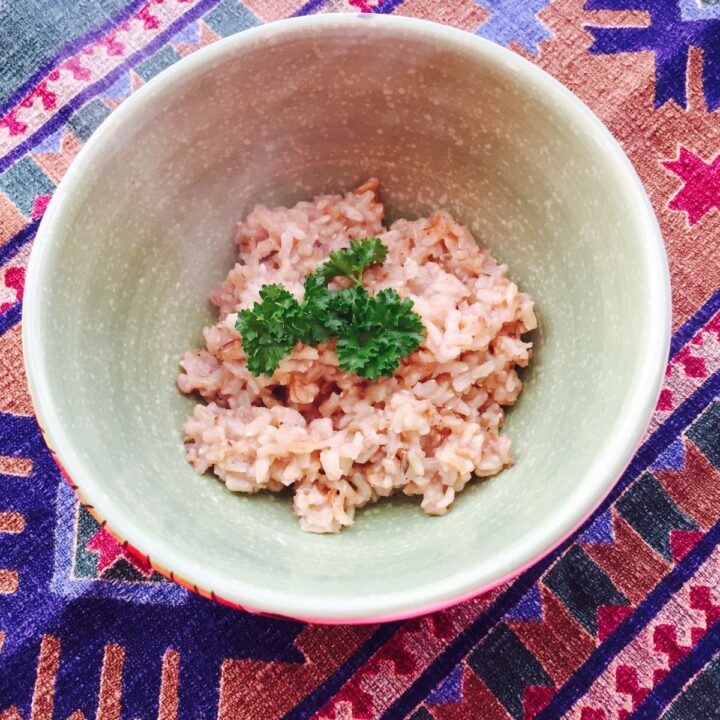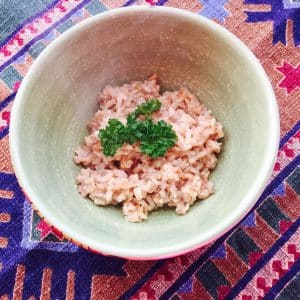 Ayman's Egyptian Rice Recipe
Flavorful rice that's a wonderful side dish.
Ingredients
1

tablespoon

extra virgin olive oil

1

cup

white rice

2

cups

water

¼

teaspoon

cumin

½

teaspoon

cinnamon
Instructions
In a medium saucepan, heat the oil and add about ¼ cup of rice.

Cook over medium heat, stirring frequently, until the rice is golden brown.

Add the spices.

Stir to release flavor; add the remaining rice and stir.

Add the water and stir.

Cover the pot and cook over low heat until the water is completely absorbed, about 20 minutes.
Nutrition
Calories:
201
kcal
Carbohydrates:
37
g
Protein:
3
g
Fat:
4
g
Saturated Fat:
1
g
Polyunsaturated Fat:
0.5
g
Monounsaturated Fat:
3
g
Sodium:
9
mg
Potassium:
57
mg
Fiber:
1
g
Sugar:
0.1
g
Vitamin A:
2
IU
Vitamin C:
0.02
mg
Calcium:
20
mg
Iron:
0.5
mg
Recipe Nutrition Information
This recipe is GF, DF, NF, SF, EF, CF, V, VG*
The information shown is an estimate provided by an online nutrition calculator. It should not be considered a substitute for a professional nutritionist's advice.
RATE, PIN & SHARE!
Please Rate our recipes and posts, and Pin and Share them on social media. Comments are welcome, too!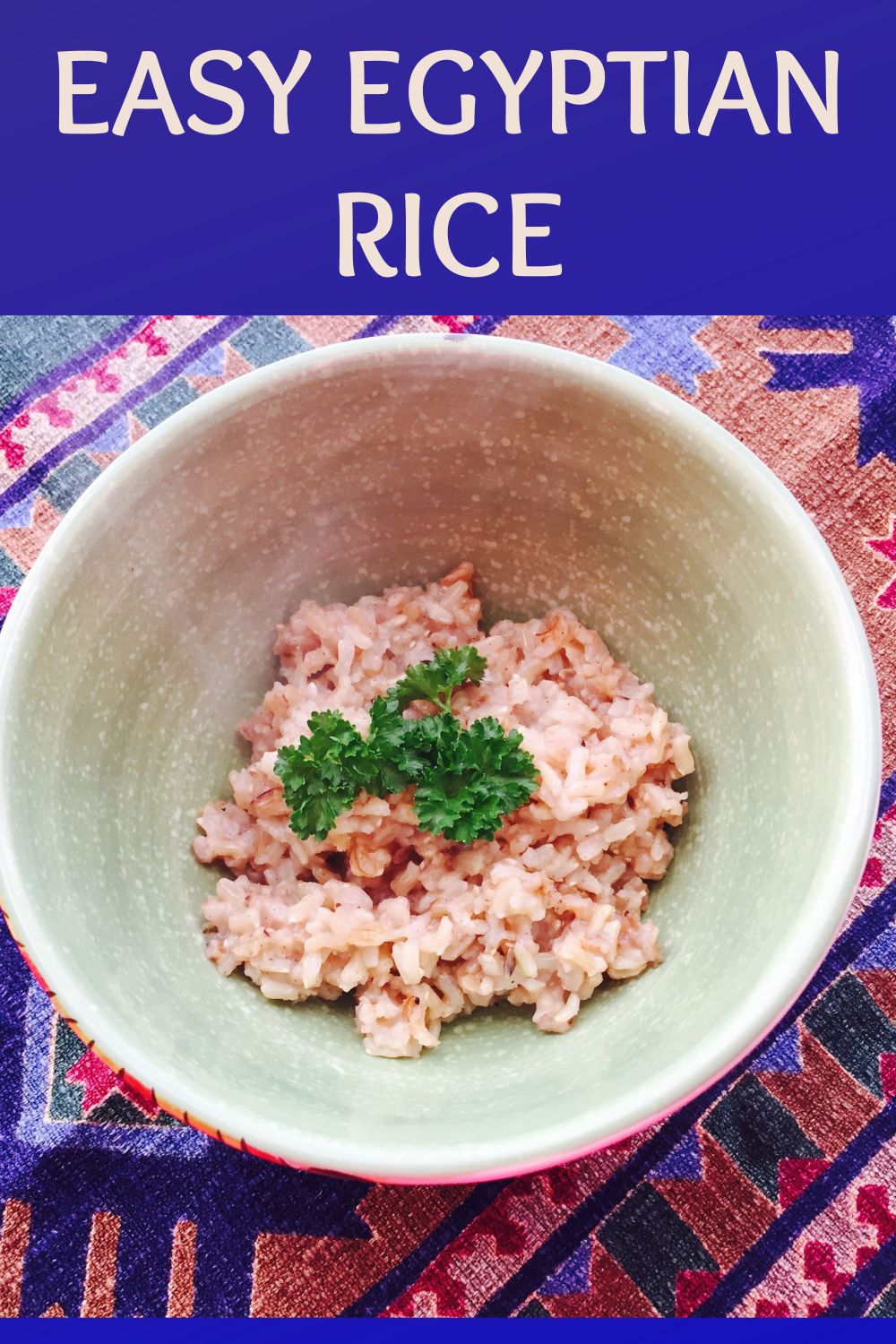 This recipe was originally posted on Recipe Idea Shop on January 13, 2016, and updated on July 13, 2022.