More and more people juggle busy lifestyles, tight budgets, and specific dietary requirements, which is why preparing meals ahead of time has become so popular. It brings you closer to enjoying nutritious, homemade meals daily at a fraction of the effort. So, let's look at what vegetarian meal prep entails.
Preparing vegetarian meals in advance (i.e., vegetables, fruits, grains, nuts, and sometimes eggs or dairy) is becoming a trend in many households. Regardless of your preferred diet, preparing food ahead of time can save you precious hours and money and help you reach your dietary goals.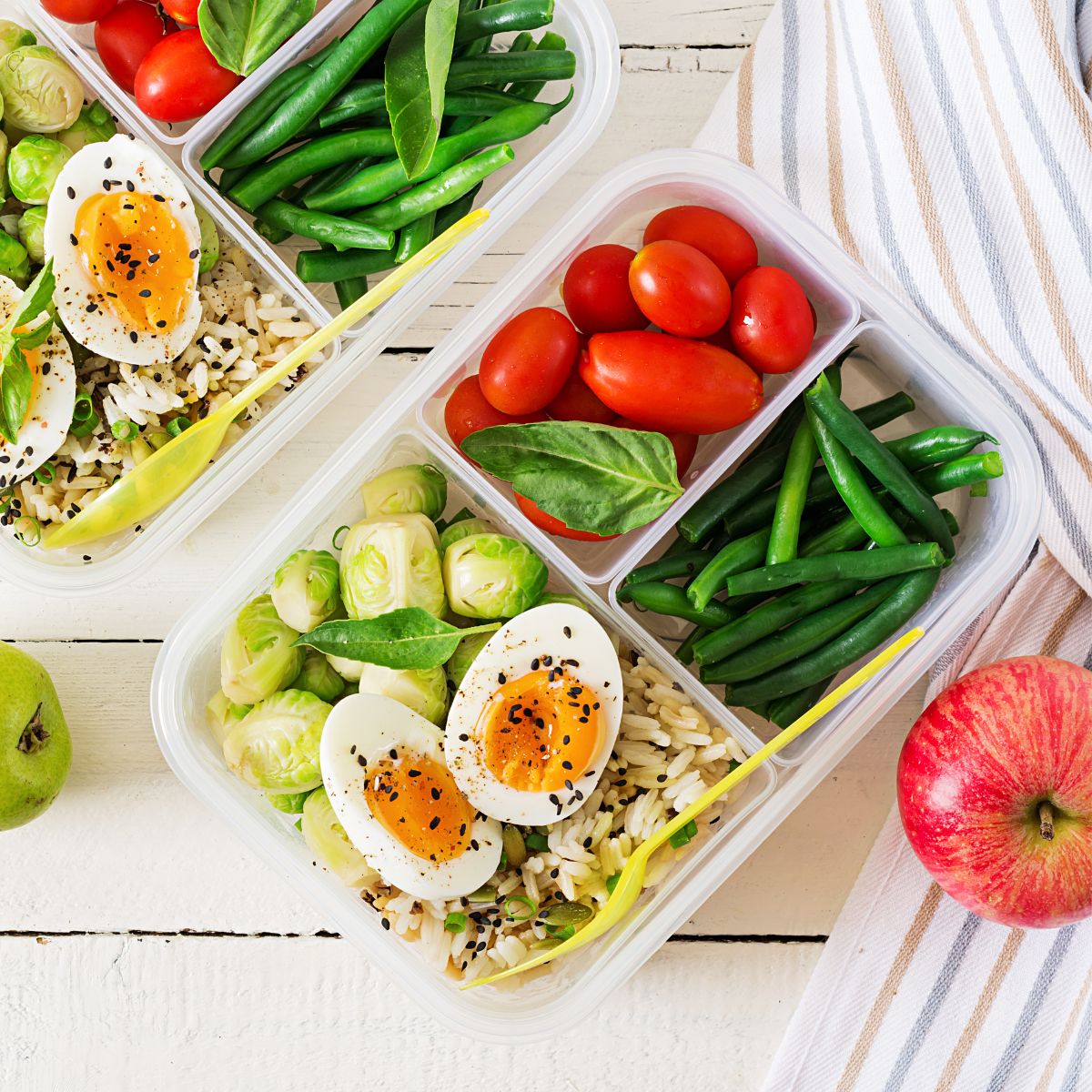 Vegetarian meals and ingredients can be prepped from one day to a couple of months in advance, depending on your needs. To keep your meals fresh and safe to eat, you will need to utilize your refrigerator and freezer for storing your prepared food. Another critical factor to consider is the lifespan of the ingredients you include in your meals.
Best Ways To Prep Vegetarian Meals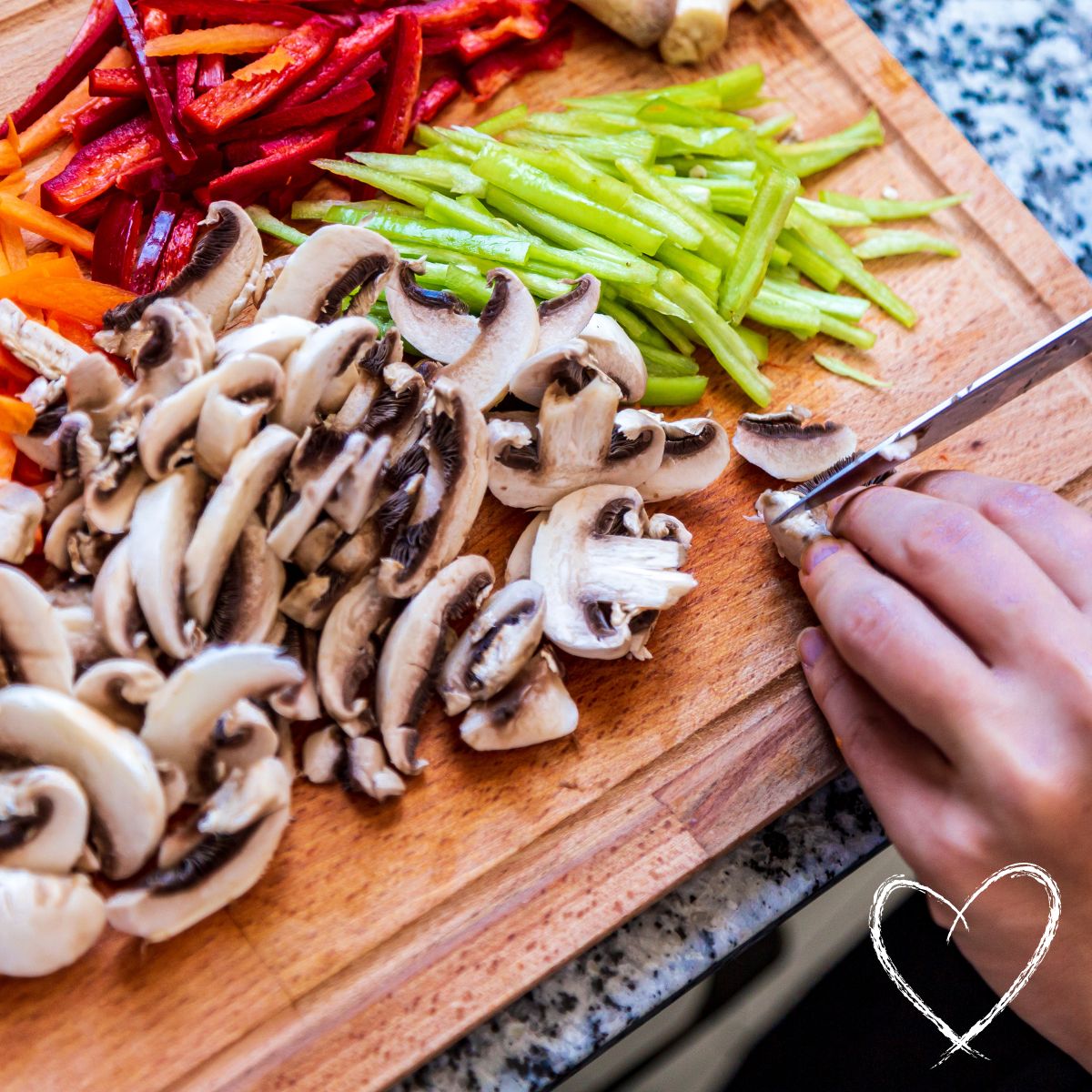 Most people do weekly meal prep: they choose one day a week to prepare 5-7 days' worth of meals. If you are just starting, it is a good idea to begin by preparing one type of meal – breakfast, lunch, or dinner – for two or three days and work your way up from there.
Depending on your reason for wanting to prepare your vegetarian meals in advance, you might consider batch cooking. This method allows you to cook a large amount of a particular dish and store it for eating later. Batch cooking is also perfect for keeping a budget since you can plan and buy your ingredients in bulk and limit waste.
You can portion batch cooked food individually, limiting food waste if you only feed 1-2 people. Individually portioned meals require a bit of planning in terms of the specific ingredients that you include and the portion sizes. However, the effort is worth it since it can help you reach your nutritional goals like losing weight or controlling your protein intake, for example.
You might not want to prepare whole meals in advance but want to save time by merely prepping individual ingredients by chopping, peeling, slicing, or roasting them beforehand. Store the prepped components in the fridge or freezer until you need them, like when you are short on time or hosting a dinner party.
Meal Prepping Steps
Start out by making a list of meals for the week: this helps you stay organized and on budget.
Get your shopping list done and make a visit to the grocery store to buy the ingredients, then get busy chopping and baking.
Here are the most popular veggies and fruits to chop:
red onion
green and red bell peppers
carrots
celery
green beans
broccoli
cauliflower
peas
strawberries
mango
pineapple
Remember that chopped raw veggies and fruits will only last in the fridge for 2 to 3 days. But if you're planning on making soups, stews, or cooking with them, you can portion them in freezer bags and they'll last a lot longer.
If baked veggies are part of your meals, use a sheet pan to bake some of these favorites:
sweet potatoes
butternut squash
Bruxelles sprouts
root vegetables such as carrots, celeriac, parsnips, potatoes, and more
Cook a few grains and legumes. Brown rice and quinoa make a great base for delicious lunches or an easy weeknight dinner. And a cup of cooked black beans (or any other cooked beans), chickpeas, or lentils will ensure you get a bit of extra protein. Crispy tofu is another delicious way to add protein to your vegetarian diet.
Love fresh salads? You can layer chopped veggies into Mason jars and cover them tightly. Keep your salad dressing off, until you're ready to eat your salad.
Don't forget to prepare some healthy snacks for those times when you need a little pick me up. These can include fresh fruit (I love fruits that don't need to be sliced or peeled, such as blueberries, raspberries, grapes, etc.), nuts, crackers, and granola.
It's now time to put the meals together. If you eat together as a family (please make time to eat at least one meal a day with your family), you can make big portions. Of course, make a few single meals, just in case you need to pull one out quickly.
How Do You Store Cooked Vegetarian Food?
Your health and safety should always be a priority when preparing any food in advance, including vegetarian meals. The last thing anyone wants is for yourself or someone to get seriously ill from, for example, E. coli or salmonella. Therefore, think carefully about how you store meals and for which length of time that will keep them fresh and fit for consumption.
Once you have decided which vegetarian meals to prepare, stock up on reusable, airtight food storage containers. Glass containers are your best option. You can purchase them in varying shapes and sizes, depending on your preference. Ensure all your containers lock correctly, keeping your meals fresh and any unwanted odors out.
Next, consider the time you want to prepare your vegetarian food in advance, which will determine whether you utilize your fridge or your freezer for storage.
Refrigerating Prepared Vegetarian Meals
If you are preparing vegetarian meals or ingredients that you plan to use within 1-4 days, keeping them in the refrigerator is a safe option. However, there are a few factors you need to consider before doing so.
Firstly, think about the type of ingredients that you want to include in your vegetarian dishes. Some food items lose their taste and texture when frozen, making them more suitable for refrigeration, like:
Avocado
Cabbage
Celery
Citrus
Cucumbers
Eggplant
Eggs and any egg-based sauces
Endive
Lettuce
Parsley
Peppers
Radishes
Squash (including zucchini)
Tomatoes
Watercress
Watermelon
However, suppose you want to prepare the above ingredients for cooking later, for example, in stews, sauces, soups, or jams. In that case, you can freeze just about anything since the texture won't let you down.
Secondly, ensure your refrigerator runs at 40° F (4°C) or lower, as the US Food and Drug Administration (FDA) prescribes.
Lastly, it is best to place prepped meals in the refrigerator within two hours of preparation. The longer heated food remains at room temperature, the greater the risk of illness-causing bacteria forming.
Freezing Prepared Vegetarian Meals
You can safely do your vegetarian meal prep days or weeks ahead of time without the risk of spoilage or loss of nutrients or taste if you freeze it.
Some dishes even benefit from freezing since freezing breaks down cell structure, allowing these foods to release more flavor. Ingredients like cooked potatoes, lentils, and beans in dishes like stews, sauces, chili con carne, and soups can taste better when frozen and reheated.
Here are some vegetarian products that can withstand preparation in advance since they keep well in either the fridge or freezer:
Asparagus
Beans
Beets
Broccoli
Brussel sprouts
Carrots
Cauliflower
Celery
Cheeses
Chickpeas
Cooked potatoes
Corn (maize)
Lentils
Nuts and seeds
Onions
Peas
Squash
Whole Grains
Winter greens, like spinach, kale, and chard
You must check your freezer's temperatures periodically to ensure it is 0° F (-18° C). Appliance thermometers are usually cheap and the best way to measure these temperatures.
Like refrigeration, ensure that you freeze cooked food or ingredients within two hours of when it has cooled down. If it is still warm, place the meals in the fridge until they have cooled completely before transferring them to your freezer.
Vegetarian Meal Prep Ideas
An array of websites provide access to various vegetarian meal prep recipes and meal plans. An excellent place to start is to decide which type of meals you want to prepare in advance and then plan the ingredients you need to create them.
Breakfast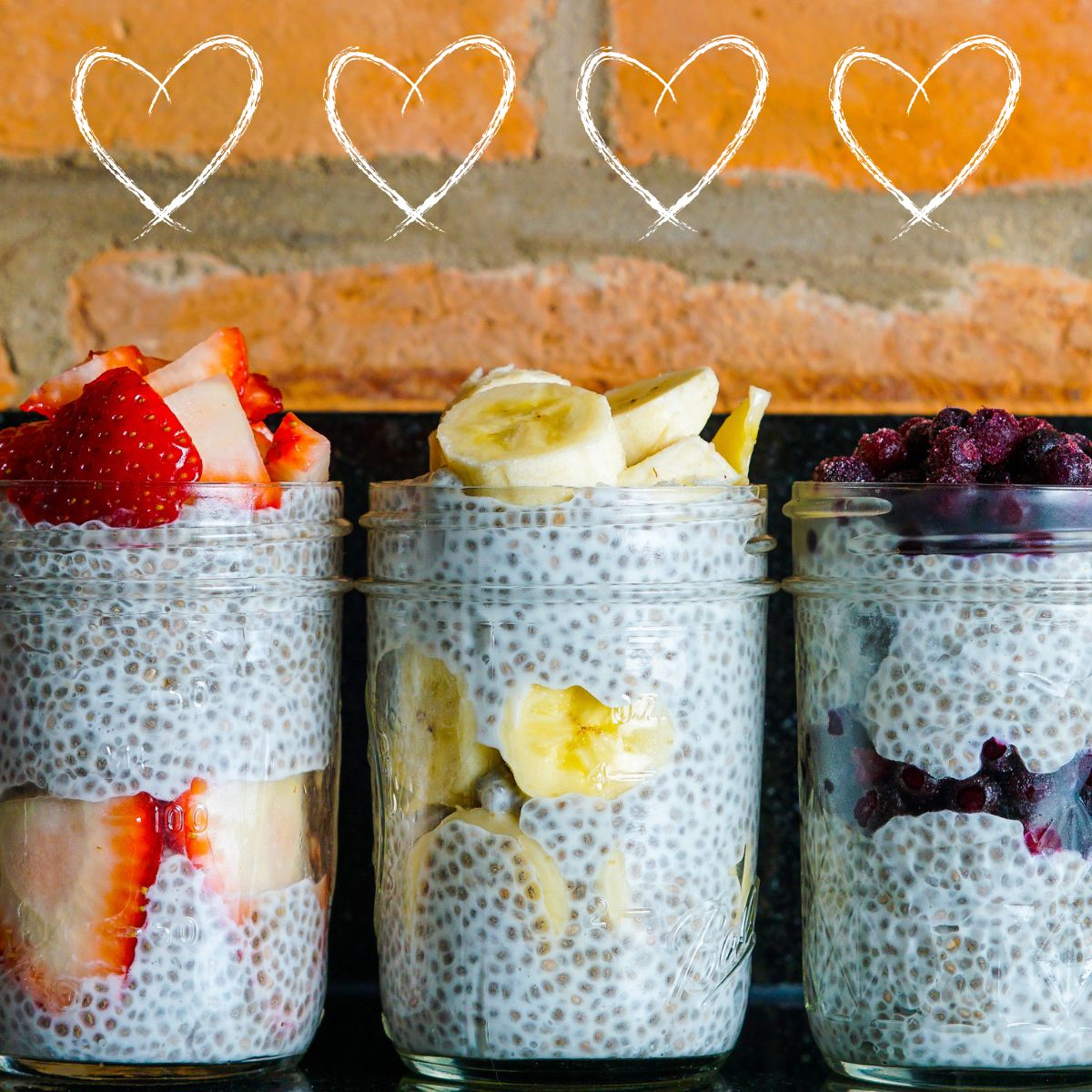 In most households, especially those with busy families, the main priority in the morning is to get to various destinations on time – often in a rush! This lifestyle can result in a wholesome breakfast taking the backseat to a quick, easy, yet unhealthy cereal or just a hot beverage on the go. Prepping your vegetarian breakfast dishes in advance can offer a solution to this.
Breakfast dishes that you can adapt to suit your taste (with the addition of fruit, vegetables, or plant-based proteins) and that keep well in your fridge or freezer include:
Power Bars
Oatmeal Cups
Chia Pudding
Energy Bites
Lunch and Dinner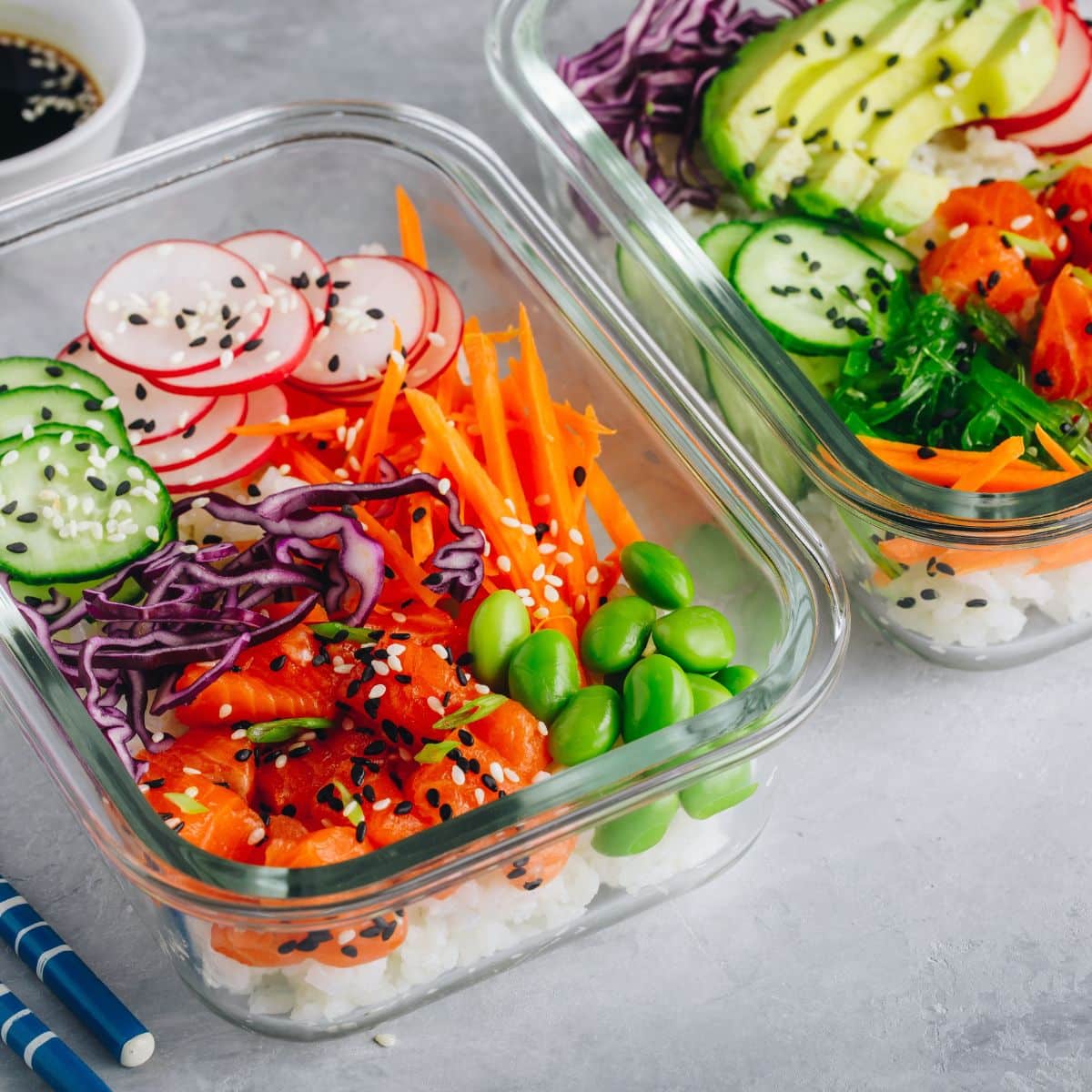 Fridge- and freezer-friendly dishes that you can quickly adapt for lunch or dinner by adding your choice of fruit, vegetables, or plant-based protein include:
Vegetarian Meal Prep - Conclusion
Whether you are a vegetarian, vegan, or omnivore, the benefits of meal prepping are endless. It can alleviate the stress of a busy work week and help you manage your consumption according to a specific diet.
Most people plan and conduct meal prep weekly. However, you can tailor your cooking schedule and meal plans to the limits of your weekly grocery budget or free time – whichever works for you. Just remember to do proper research and ensure that you follow the general health and safety guidelines for food preparation and storage.