Are you trying to decide what to serve with butternut squash soup? Maybe you have a big family dinner coming up, or you're just looking to use up that squash you've picked from your harvest this year. One important thing to know about butternut squash soup is that it has a very distinct earthy flavor. It's important to choose what to have with it carefully.
Butternut squash soup is a fall classic. The creamy, sweet soup is the perfect way to warm up on a chilly day. But what should you serve with it? Here are a few ideas to get you started.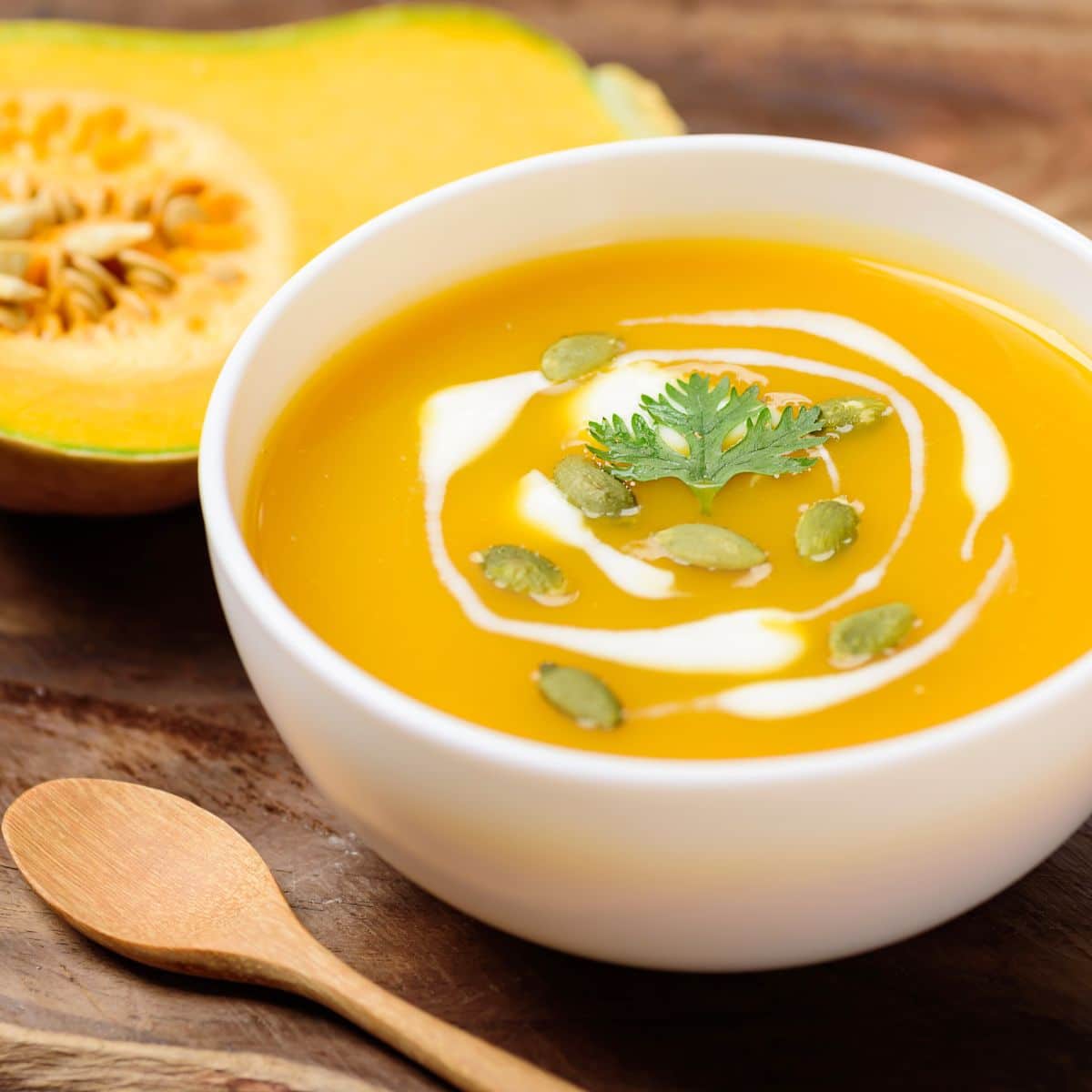 What to Serve with Butternut Squash Soup
While this soup can be enjoyed on its own, it also makes a great addition to any meal. You can use it as the main dish, with some delicious side items. Or you can use it as a side, along with some bread, fresh veggies, or other sides.
A crusty French baguette or a simple sourdough loaf would be delicious dipped into this soup. If you're looking for something a little heartier, why not try pairing the soup with grilled chicken? The protein will help to round out the meal and make it more satisfying.
For a vegetarian option, roasted kale or roasted sweet potatoes would be lovely alongside the soup. And of course, no meal is complete without a touch of something sweet. A drizzle of honey or a dollop of yogurt would be the perfect finishing touch to this cozy fall dish.
Let's look at some other things to serve with butternut squash soup.
1. Maple-glazed carrots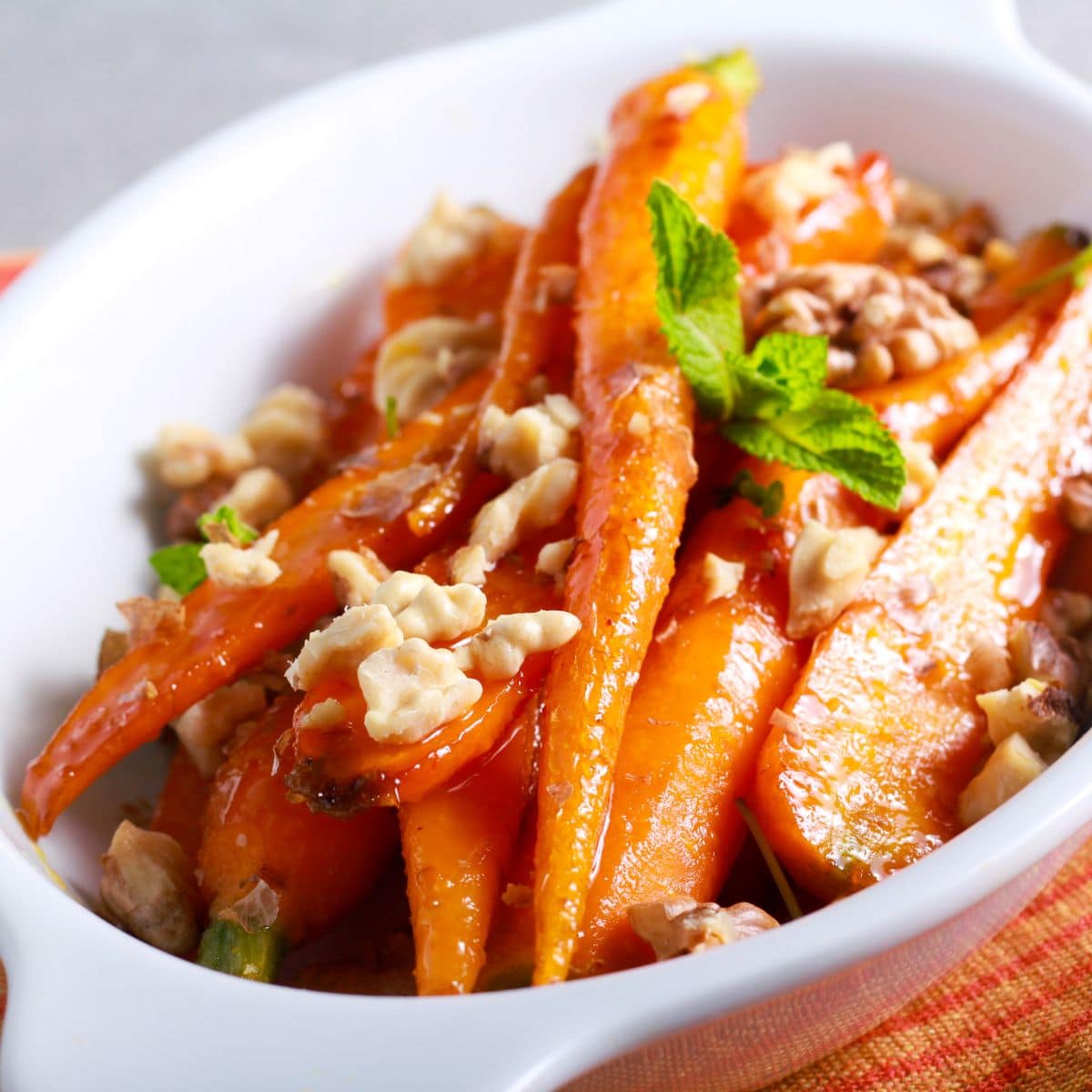 These sweet and savory carrots are the perfect side dish for any autumn meal. And they're incredibly easy to make. Simply coat your carrots in a mixture of olive oil, maple syrup, and salt. Then roast them in the oven until they're tender and caramelized. The result is a dish that's both beautiful and delicious.
So if you're looking for a new way to enjoy fall's bounty with your butternut squash, give maple-glazed carrots a try. They just might become your new favorite way to eat carrots.
2. Brussels sprouts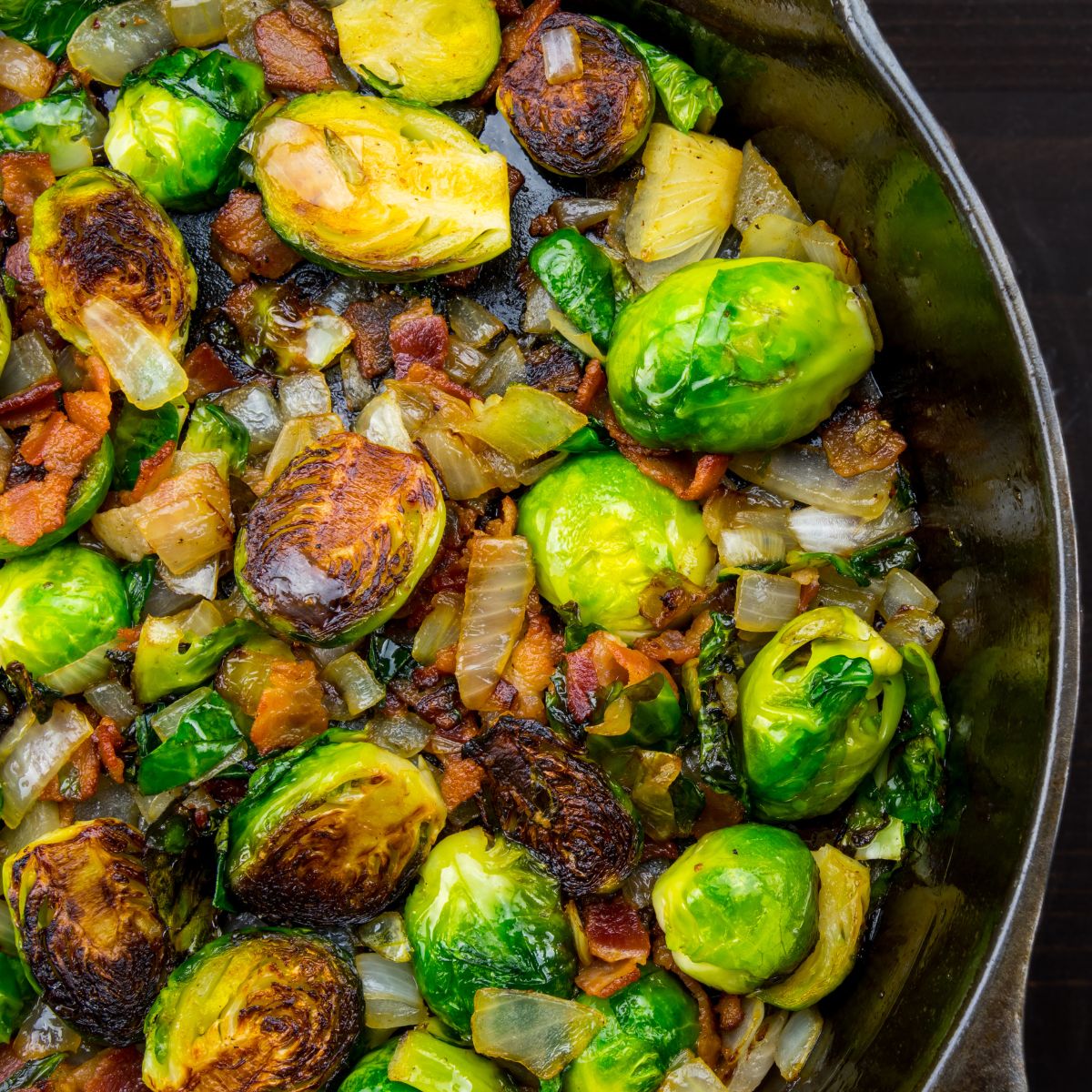 Butternut squash is a good source of fiber and vitamins A and C, and brussels sprouts are an excellent source of vitamins K and C so the pairing is a perfect one for your health.
You can have the sprouts as a side, or you can put them in the soup. This soup is also low in calories and fat, making it a healthy choice for lunch or dinner. If you want a creamier soup, you can add some milk or cream during the blending process. This soup can be served with a dollop of yogurt or sour cream and a slice of bread for dipping.
3. Grilled cheese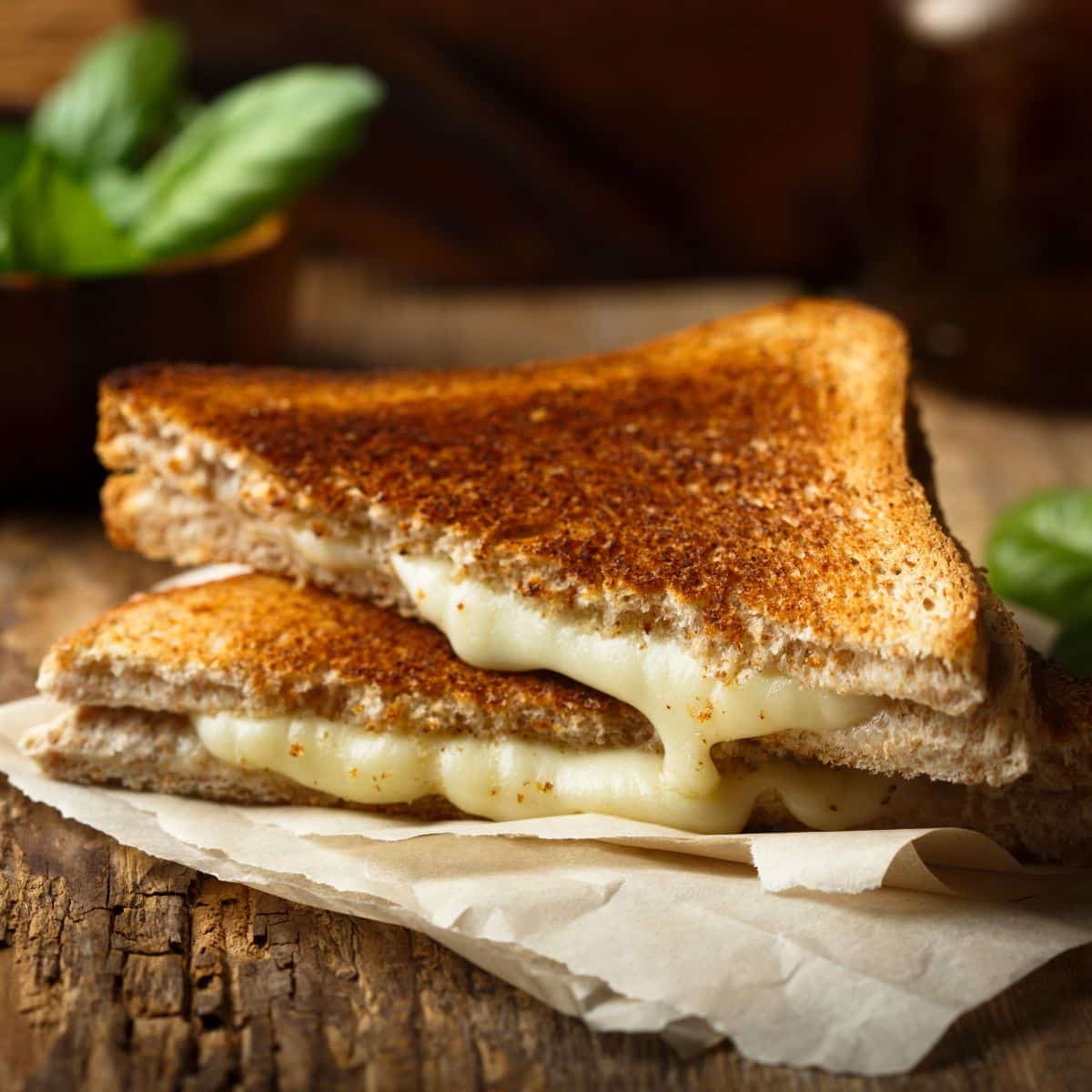 Butternut squash soup is one of the most delicious and comforting soups out there. But what makes it even better is when you pair it with a grilled cheese sandwich. The creamy soup and cheesy sandwich are a perfect match, and the combination of flavors is sure to please even the pickiest of eaters. Plus, this meal is easily customizable – you can use any type of bread and cheese that you like, and add in any other toppings that you desire.
4. Macaroni salad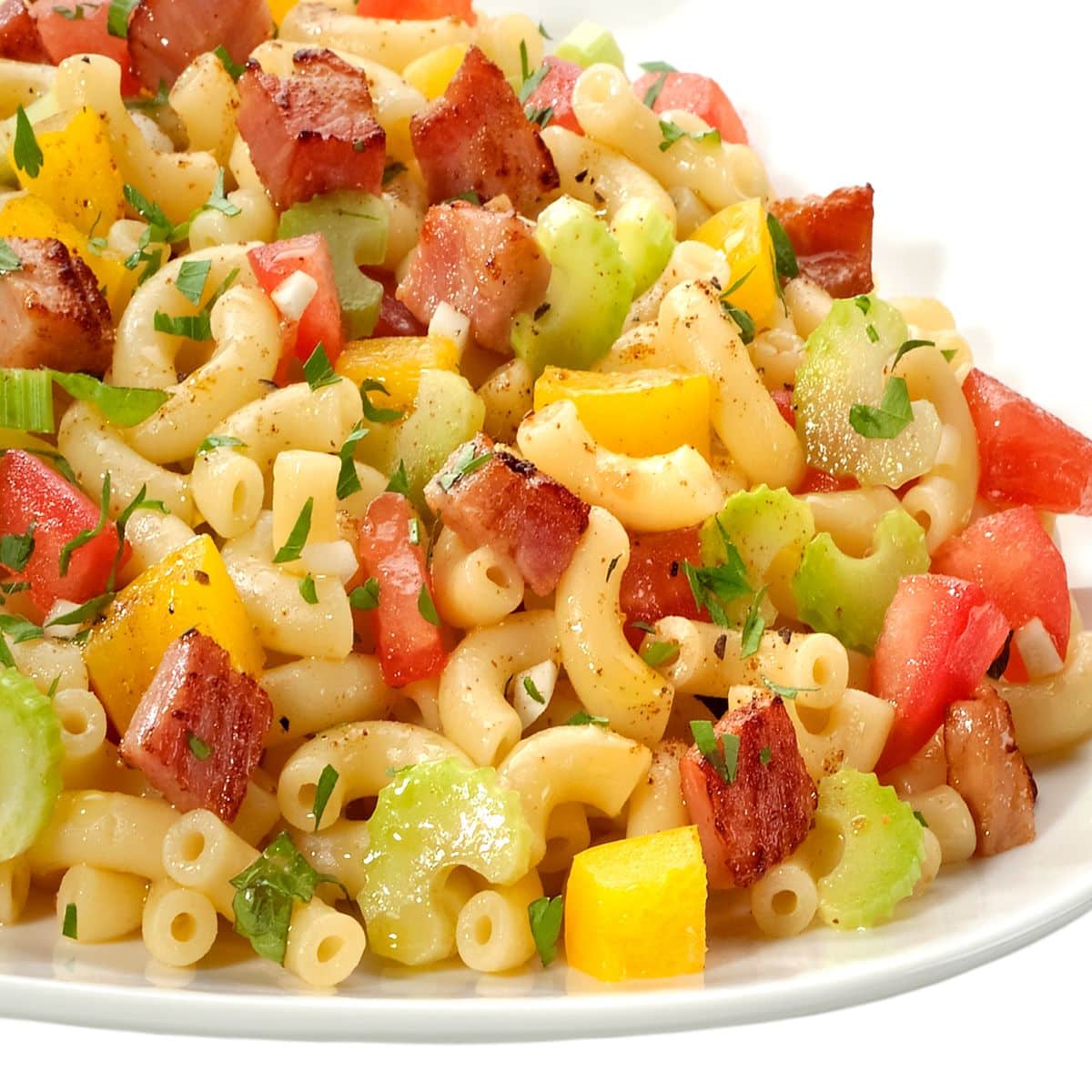 Macaroni salad is a dish made with macaroni pasta, mayonnaise, and other ingredients like celery, onion, and seasonings. It is typically served chilled or at room temperature. This salad is a popular picnic and potluck food, and it's also a common side dish served with grilled meats or fish. It goes well with butternut squash soup, too.
5. Greens salad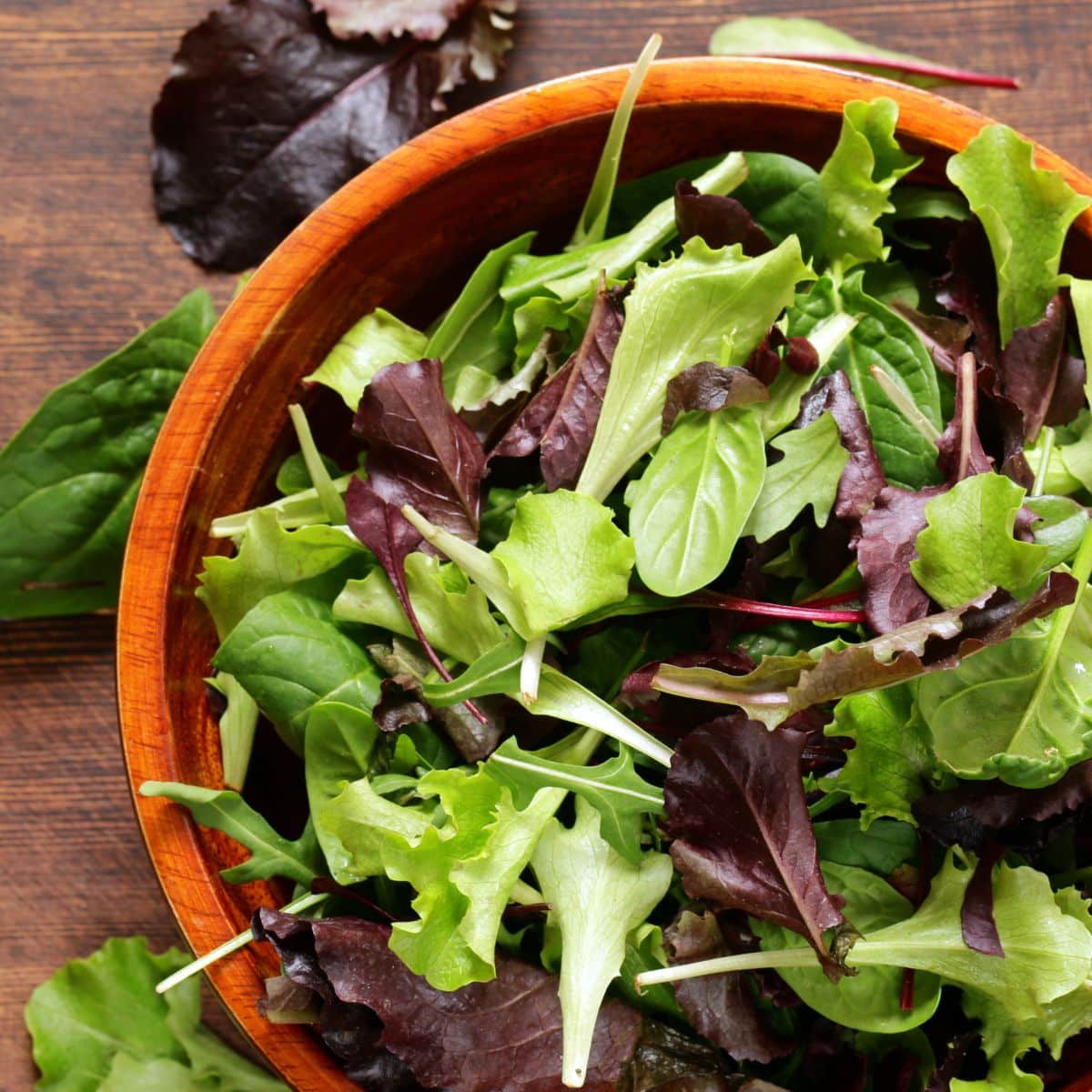 A salad is a dish consisting of a mixture of small pieces of food, usually vegetables. A salad can be served at any temperature and is often accompanied by a dressing, such as a vinaigrette or mayonnaise.
Salads are a great way to get your daily dose of veggies, and there are endless possibilities for what you can include in your salad. Common salad ingredients include lettuce, tomatoes, cucumbers, and carrots, but you can also add fruit, nuts, cheese, or grains to your salad.
6. Potato salad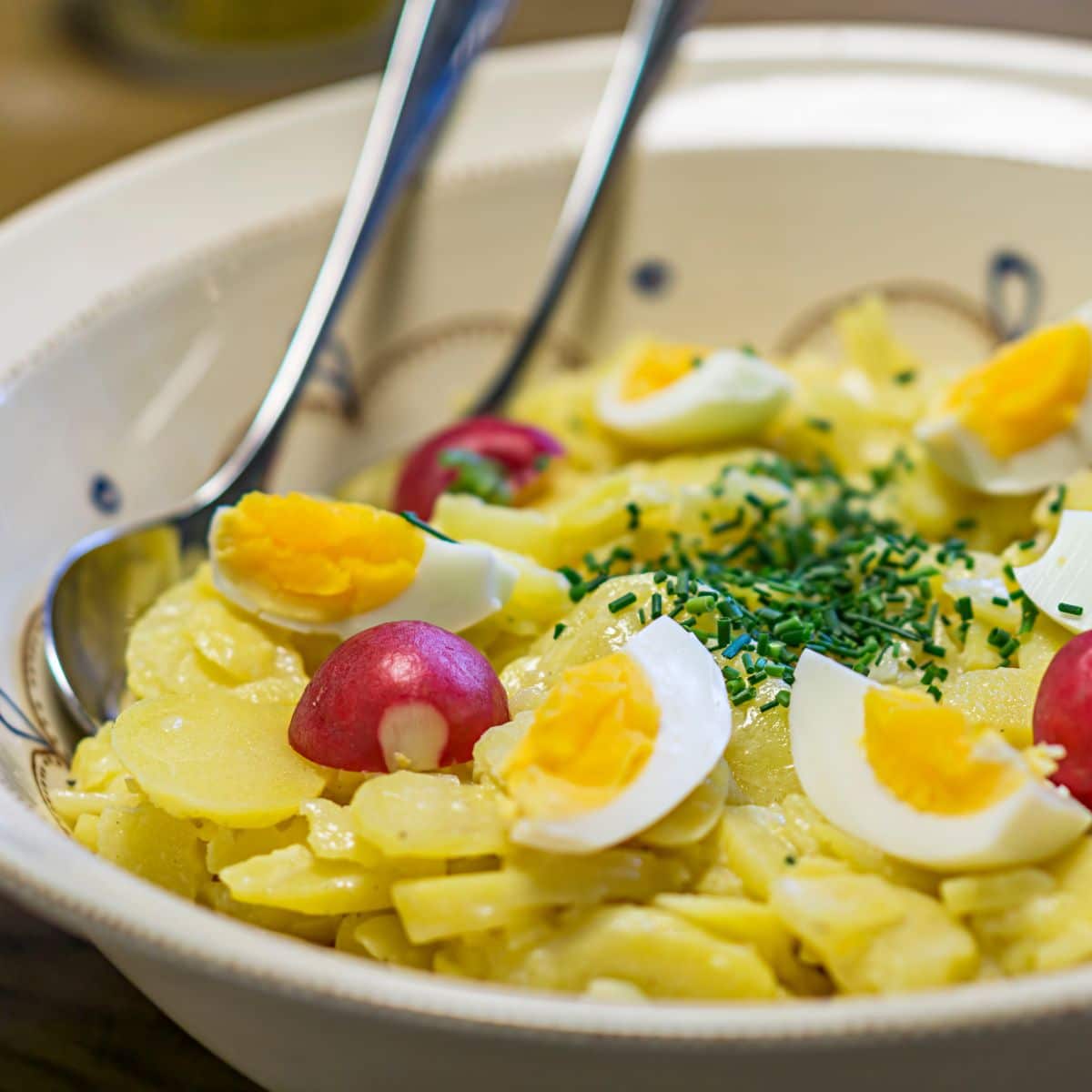 The salad is generally served cold or at room temperature. Common ingredients in potato salad include mayonnaise, mustard, celery, onions, and herbs such as parsley and dill. Potato salad is typically served as a side dish, but it can also be made into a main course by adding cooked meat or seafood. You can serve it up on the side with your butternut squash soup.
Here are my favorite potato salads:
7. Your favorite sandwich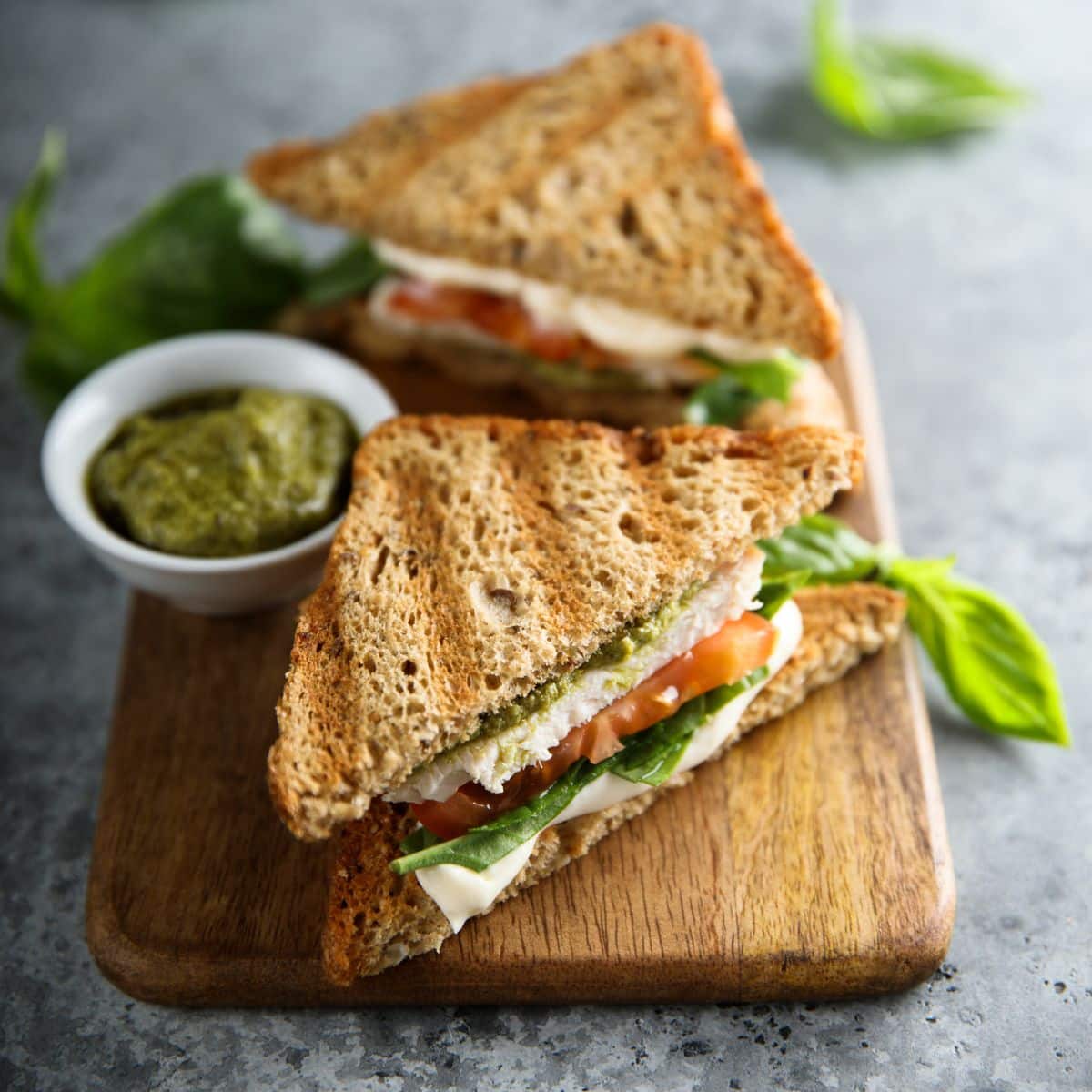 If grilled cheese isn't your thing, you can make whatever your favorite sandwich is and have it with your soup. A grilled or warm sandwich can be the perfect thing to complement your butternut squash soup.
8. Creamy coleslaw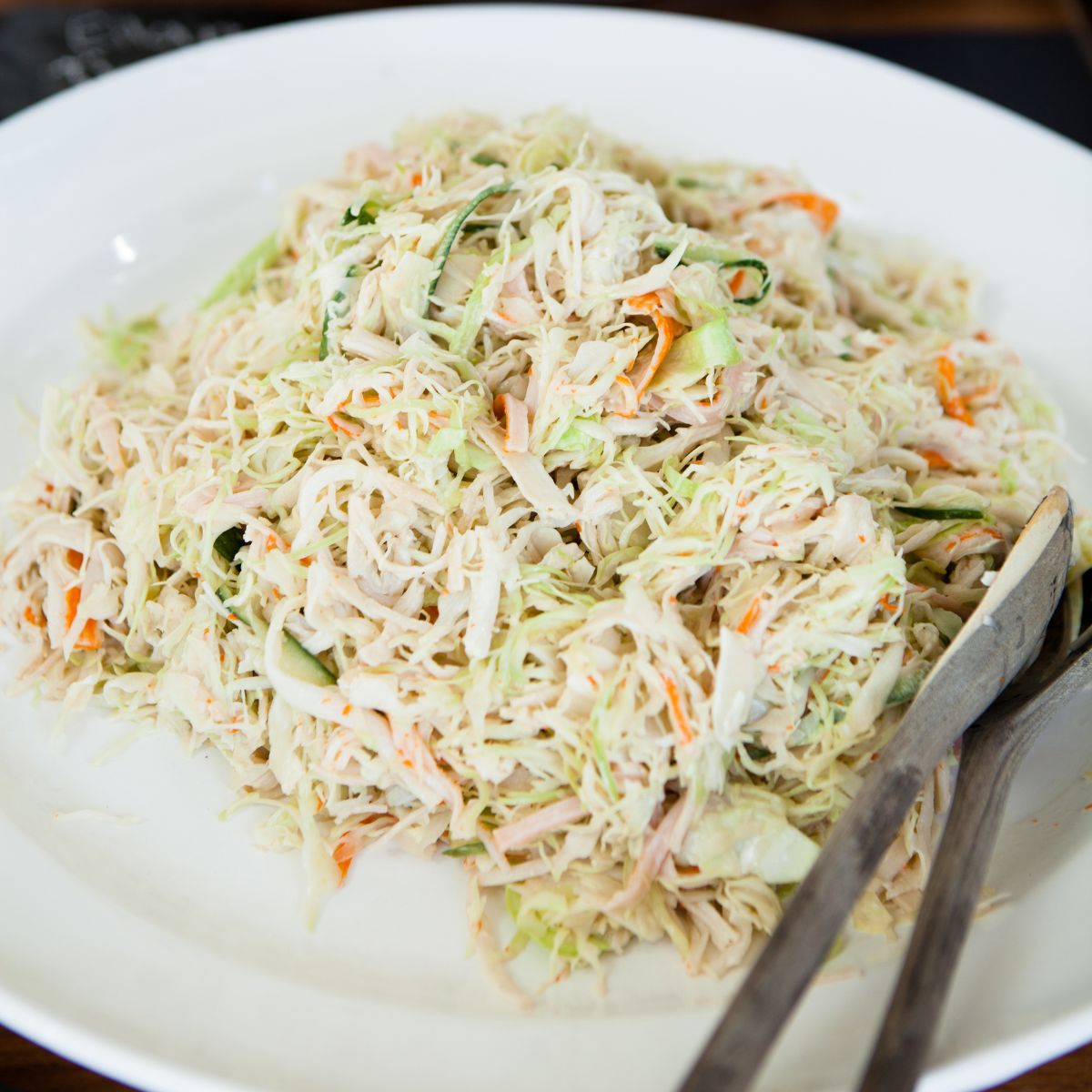 When it comes to sides, creamy coleslaw is a classic and it also pairs well with butternut squash. This dish is typically made with cabbage, carrots, and mayonnaise or vinegar-based dressing.
The key to making creamy coleslaw is to let the vegetables soak in the dressing for at least an hour so that they absorb all the flavors. For a tastier coleslaw, try adding in some chopped onion, minced garlic, or a dollop of sour cream. However you make it, this side dish is sure to be a hit.
9. Pasta salad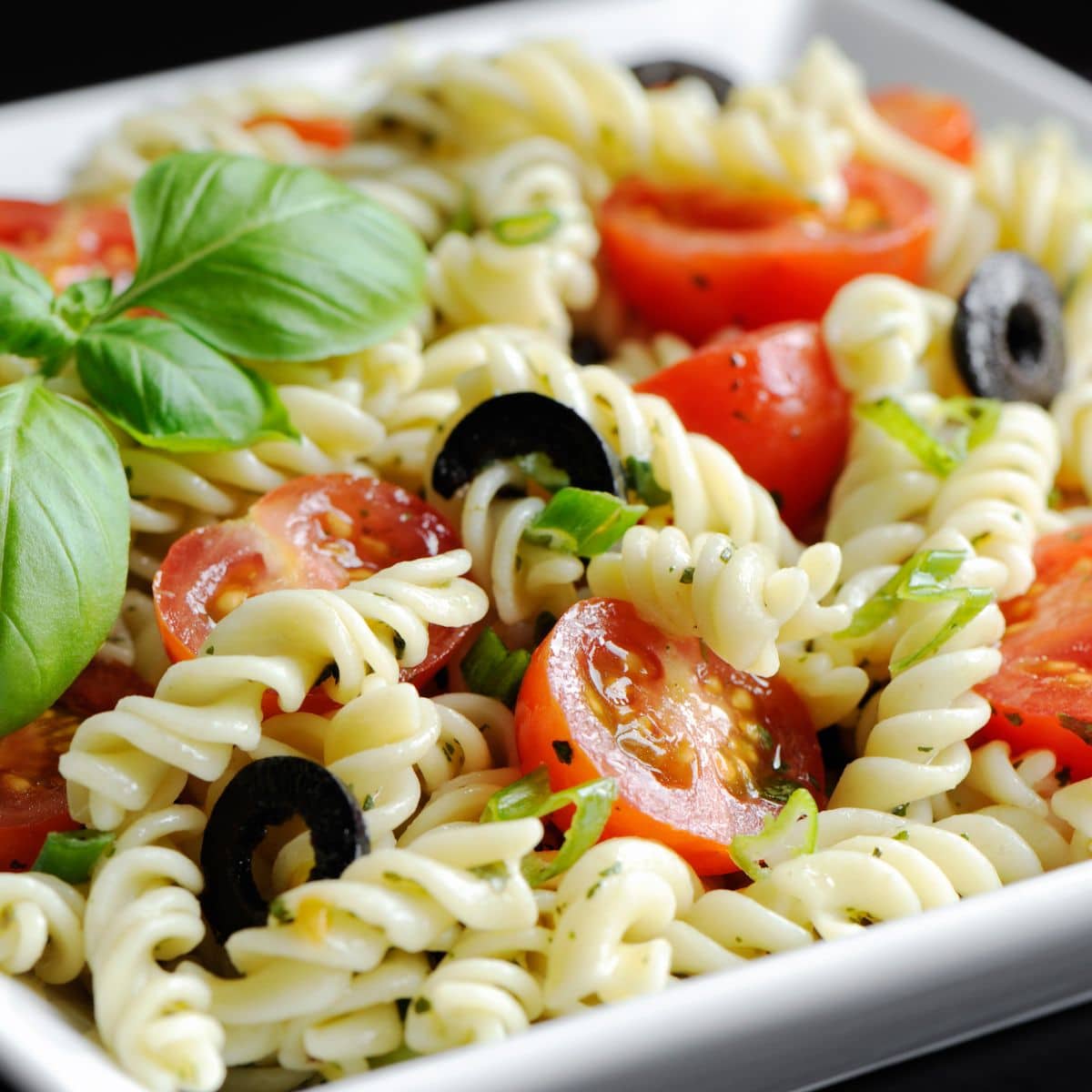 Pasta salad is a popular dish that can be made in many different ways. The pasta is usually cooked, chilled, and then mixed with other ingredients, such as vegetables, meats, or cheeses. It can be served cold or hot and is often eaten as a side dish or a main course. It can go well with butternut squash soup and a nice side of your favorite bread.
What to serve with butternut squash soup - Other ideas
And here are some other ideas to consider with your soup:
Sweet potatoes
Grilled asparagus
Fried okra
Baby kale salad
Caesar salad
Baked apples
Wild rice pilaf
Texas toast
Cornbread/corn muffins
Chicken wraps
Chicken parm sandwich
Tuna melt
Kale chips
Green beans
Avocado toast
Baby carrots
White rice
Any of these that sound tasty to you can make a good pairing with your soup. Now, let's look at some things you can put into your soup.
Things to put in your soup
Here are some things you can put in your soup:
Vegetable broth (chicken broth is good too if you prefer a meat broth)
Root vegetables
Black pepper
Red onions (you can also garnish with green onions for a burst of added color)
Bell peppers
Red pepper
Garlic powder
Parmesan cheese
Cayenne pepper
Red wine vinegar
Sea salt
Goat cheese
Onion powder
Fresh herbs, such as sage leaves, thyme, oregano, rosemary, or any other herb you love
Lemon juice for a bit of tanginess
Roasted pumpkin seeds to garnish
Coconut milk for added creaminess
You can also use vegan butter if you're sticking to a vegan diet or want a vegan replacement for a friend or family member.
What to Serve with Butternut Squash Soup FAQ
Here are some questions you may have about butternut squash soup.
What goes with butternut squash soup for dinner?
One popular option is to pair it with a grilled cheese sandwich. The rich and creamy soup pairs well with the melty cheese and crispy bread. Another option is to serve the soup with a salad. The light and refreshing greens contrast nicely with the thick and hearty soup. Alternatively, you could also serve the soup with some crusty bread. The bread can be used to soak up any excess broth, making for a satisfying and filling meal.
What main dish goes with butternut squash soup?
A great main dish for butternut squash soup is chicken. Topped with a dollop of crème fraiche and a sprinkle of chopped chives, butternut squash soup makes a beautiful first course for a holiday dinner.
What does butternut squash pair well with?
Butternut squash is a type of winter squash that is popular in many fall and winter dishes. Its sweet, nutty flavor pairs well with a variety of ingredients, making it a versatile ingredient for both savory and sweet recipes.
For savory dishes, butternut squash pairs well with roasted meats, sage, thyme, and onions. It can also be used in soups, stews, and casseroles.
For sweet dishes, butternut squash can be combined with brown sugar, maple syrup, or honey. It can also be used in pies, muffins, breads, and cakes. No matter what you're cooking up this fall and winter, butternut squash is sure to be a delicious addition.
What kind of meat goes well with butternut squash soup?
One important thing to consider when pairing butternut squash soup with meat is the fat content. Chicken breasts are a lean choice, but you may want to add some extra fat to give the soup more flavor. If you're looking for a heartier option, lamb shoulder or short ribs are good choices. These meats have more fat, which will give the soup a richer flavor.
Love butternut squash? Check out this Tasty Butternut Squash Recipes book for more ways to cook it.