Having been invited to eat with Hungarian friends, the sweet memories of the hearty beef goulash or chicken paprikash infused with copious amounts of authentic Hungarian paprika are enough to get me off the couch and into the kitchen every time. With just a few Hungarian spices, I can recreate some of my favorite Hungarian food.
Sweet paprika is the most common spice used in Hungarian cuisine. Other popular spices used in savory dishes include caraway seeds, marjoram, dill seeds, celery seeds, garlic flakes, and tomato powder. In cakes and desserts, poppy seeds and vanilla pods are very popular.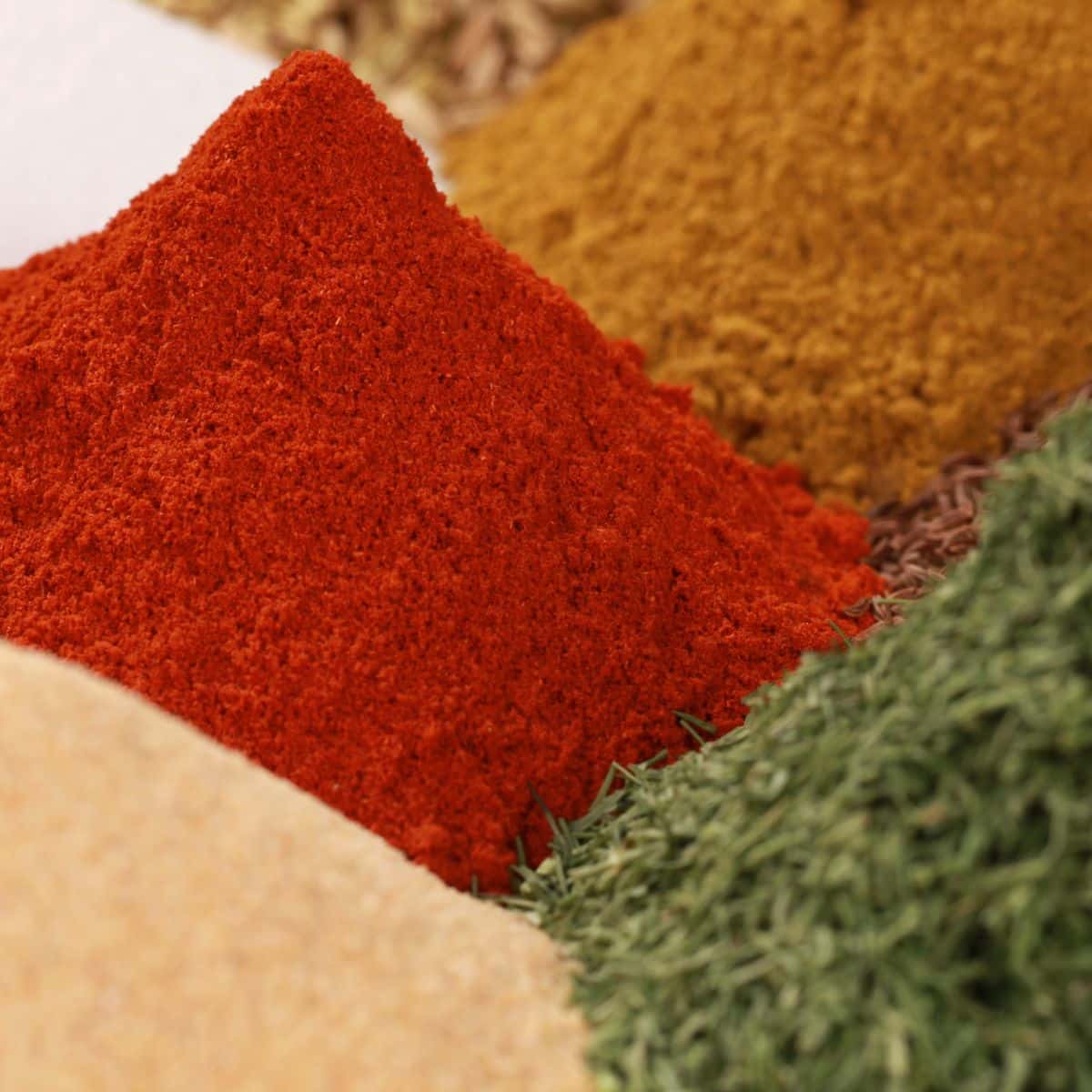 Sweet Hungarian paprika powder is an absolute essential in Hungarian cooking, seen in almost every one of their signature dishes, from Hungarian Goulash and Lecso to Chicken Paprikash and Halaszle (fisherman's soup). Several worthy runners-up make up the Hungarian spice lineup. These four are all contenders for the king of spices that Hungarians simply cannot live without.
Favorite Hungarian Spices
1. Sweet Hungarian paprika: the spice champion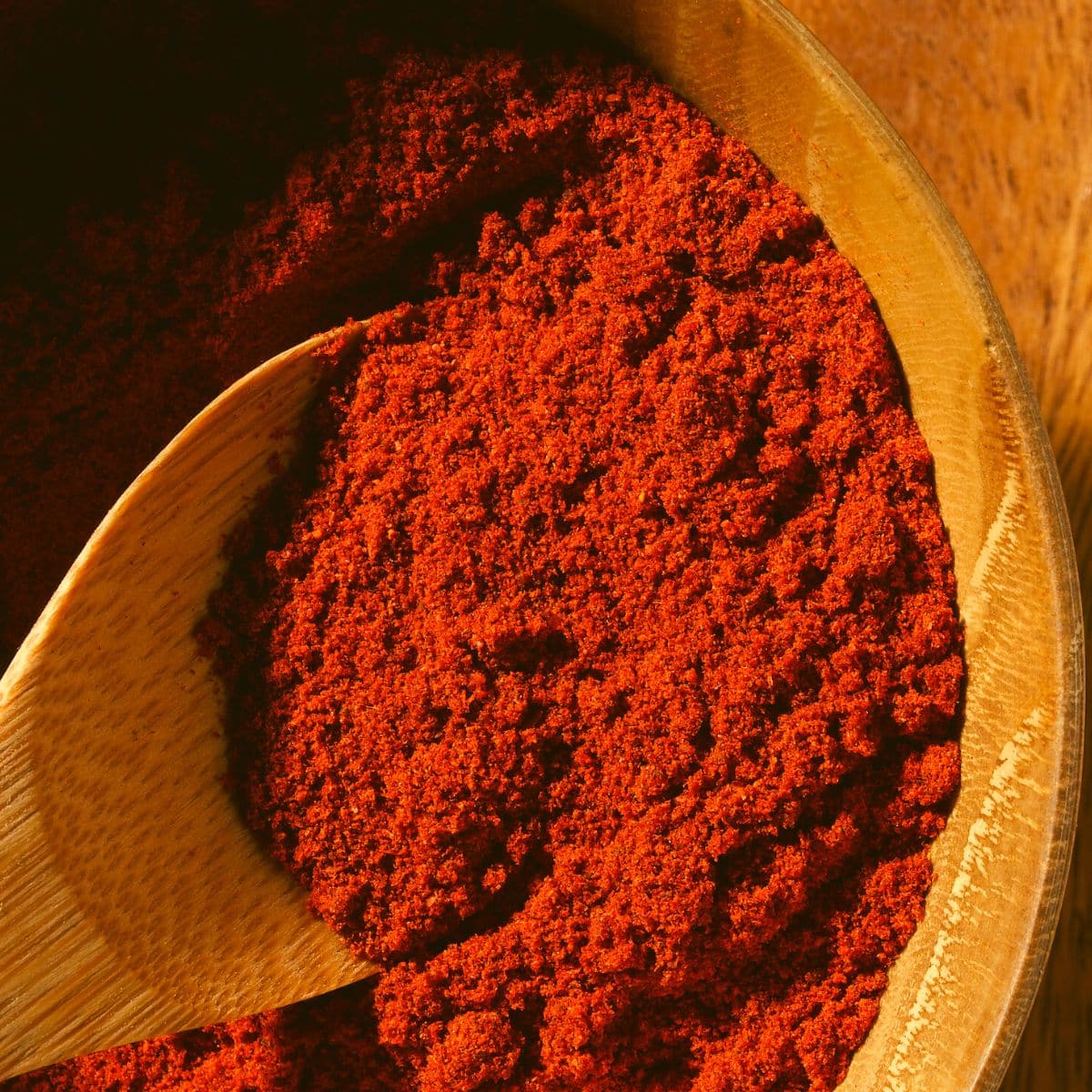 Originating from Turkish conquerors, who settled and farmed in the Buda region that makes up half of the city of Budapest in Hungary, a hot version of paprika is thought to have been cultivated around the 1570s. In the 1920s, a farmer from the Szeged region discovered and cultivated a sweet version that eventually made its way into central European cuisine.
Today there are approximately eight different varieties of paprika, ranging from a very delicate sweet taste to more intense hot paprika, which has a light brown color and is used for more spicy dishes.
The end product is made by drying and grinding the pods of the red pepper (paprika in Hungarian) plants, producing a vividly bright, mostly red or orange powder with a spicy, pungent aroma.
The amount of capsaicin in the paprika determines its potency. The sweet variety has a lower capsaicin count. Most commercially produced hotter paprika comes from the country's south, in the regions around Szeged and Kalocsa. In northern Hungary, the cooler climate produces a less spicy version labeled as "sweet" paprika. Each variation has uses in specific dishes.
You will also often find informal traders and street vendors peddling bags of red gold outside shopping malls or in flea markets in larger cities like Budapest or across the border in Bratislava, Slovakia.
Paprika is best used fairly fresh. Vacuum-packed commercially packed varieties will usually last longer than those bought on the street. Paprika loses its flavor and becomes bitter after a few months on the shelf. Regardless, any authentic Hungarian paprika will likely beat the type of paprika found on American supermarket shelves, hands down.
Use smoked paprika to give your roasted veggies a smokey flavor (see my recipe here: smoky maple root veggies). YUM!
Paprika is also great in potato salads, pasta salads, and beef briskets, and can be added to spice rubs for your meats. Use regular paprika for kids and if you don't like sp[icy food, but if you love a little heat use spicy paprika.
For the best paprika quality, keep it in a dark place in your spice cabinet, for up to a year.
2. Caraway seeds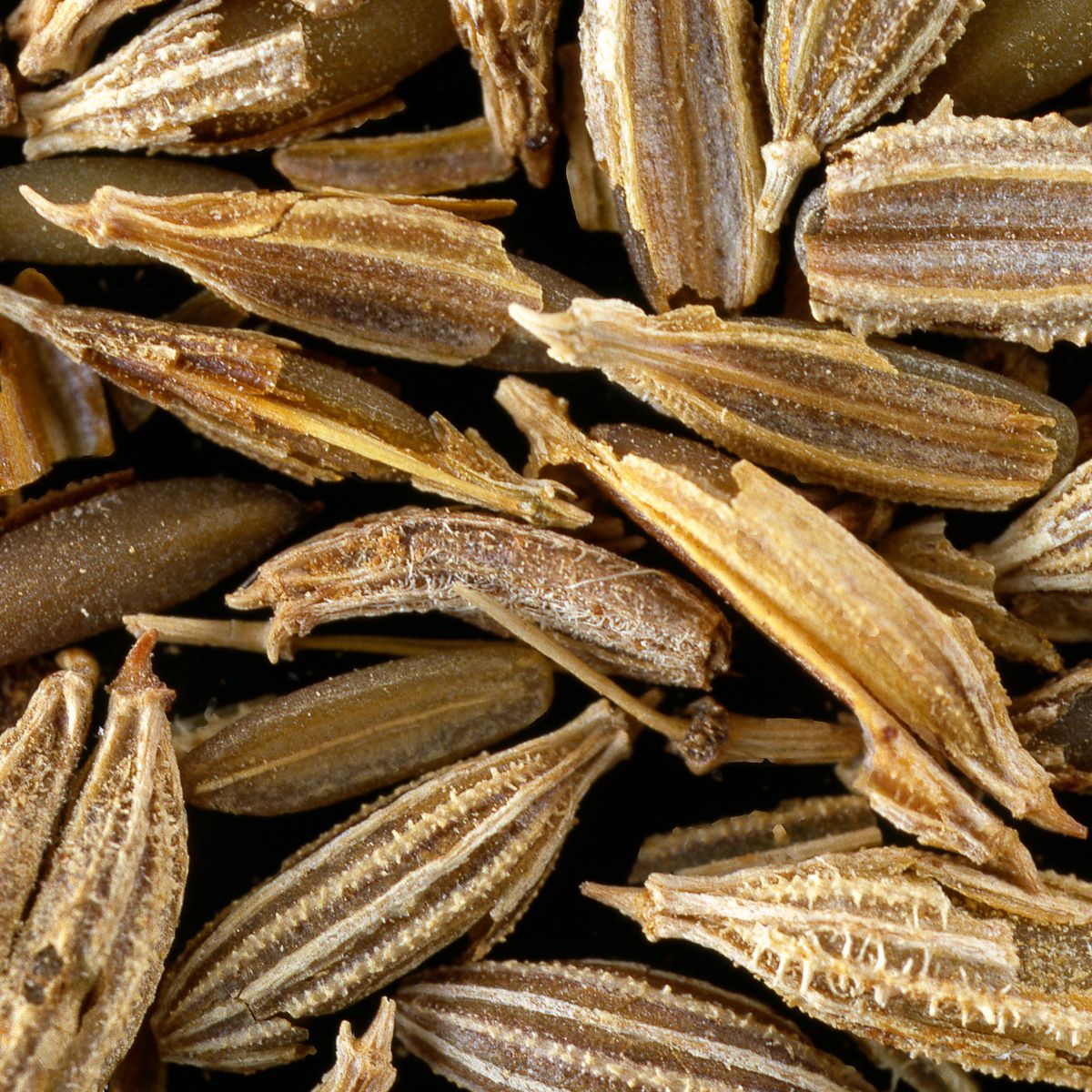 Similar looking and often confused with a distant cousin, cumin, caraway are the dried seeds of the caraway fruit, a plant found in Europe, North Africa, and western Asia. It is a versatile seed, found in all kinds of central European dishes and baked bread, and has been known to have beneficial medicinal properties.
Citrusy in aroma and peppery in taste, they are widely used in bread recipes, particularly darker bread such as rye. Curiously, Caraway seeds are also used as an additive in some bread recipes in the US and are called Jewish Rye Bread, probably due to its central and eastern European Jewish roots. Caraway is used along with currants or raisins in Ireland to make Irish Soda Bread.
Caraway is commonly found in German, Austrian, Czech, and Slovak meat dishes and sauerkraut, as well as in many Scandinavian dishes. In Hungary, it is added to goulash and most meat or bean dishes and soups. A salty, local potato dish called pogacsa would not be complete without the sweet nuttiness of caraway.
Almost every culture has its version of alcoholic rocket fuel, and Hungary is no exception. In Hungarian-speaking regions, including Transylvania in modern-day Romania, locals distill caraway seed with sugar and add it to their local Palinka, a plum or grain-based liquor. It's said that the caraway's detoxifying properties help limit liver damage.
In Hungarian supermarkets, caraway is sold in whole and ground varieties, each with its specific applications. Not always readily found in western stores, including the US, look out for caraway in specialty stores and delis. Amazon sells it here.
3. Fresh dill, dill weed, and seeds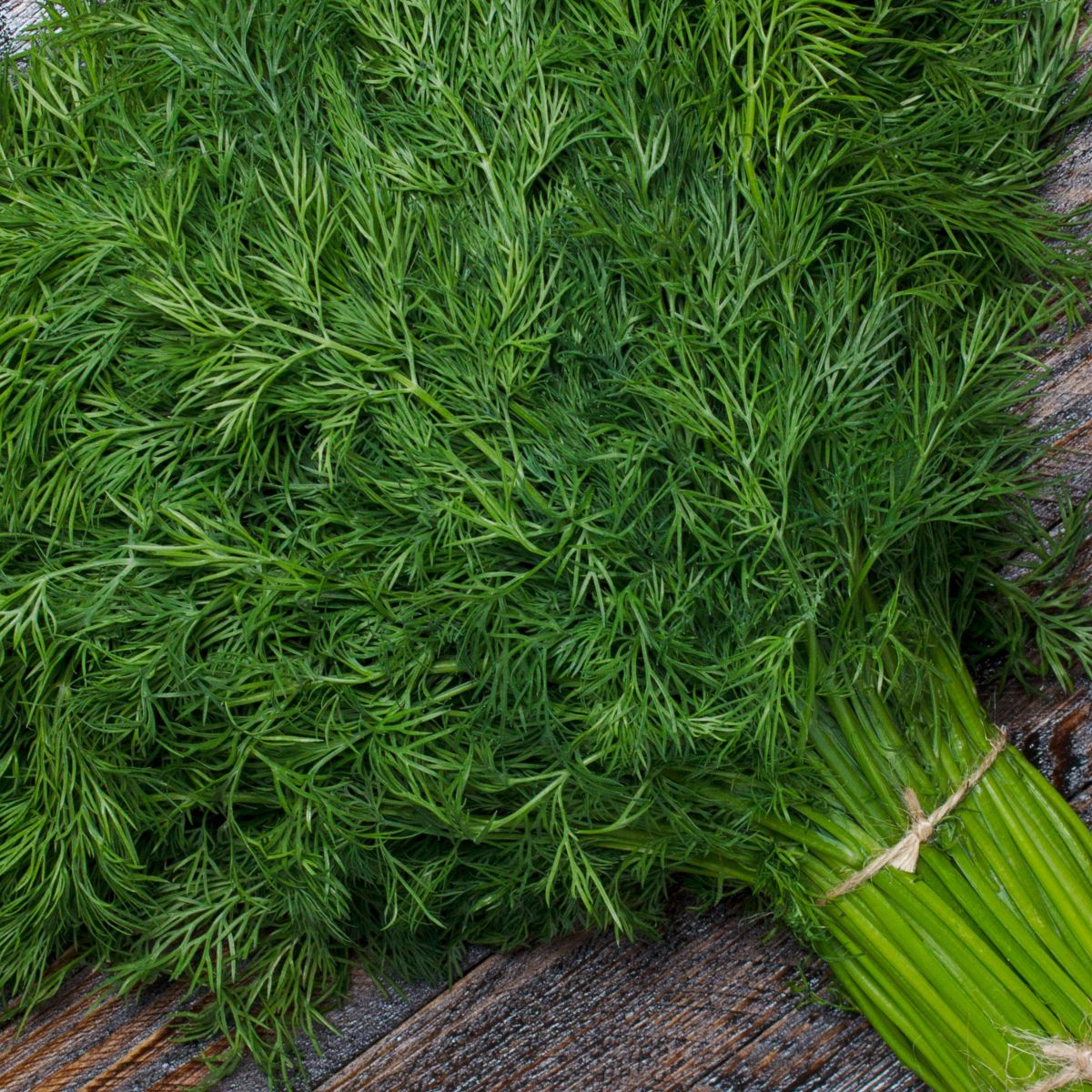 Dill (Kapor in Hungarian) is another characteristic Hungarian specialty. Loved by many and hated by few others, it has a tangy fragrance that can best be described as unique. Romans and Greeks allegedly used dill as an herbal remedy to treat infants' colic. In the Middle Ages, it was allegedly reputed to be both a wonderful aphrodisiac and a repellent against evil spirits.
In rural Hungarian regions, dill is sometimes called cucumber grass and is a critical component of pickling vegetables (see our no-cook refrigerator dill pickles!), particularly gherkins. It adds heaps of flavor and is a great natural preservative. Dill's citrusy taste with grassy undertones makes it a popular alternative to parsley.
Fozelek, a pottage made from various vegetables, specifically pumpkin, is made by adding dill. Many sauces are made using dill, and it is a common ingredient in salads. Dill is also used in authentic Hungarian cottage cheese (Kapros Turos) which would be incomplete without dill.
As an accompaniment to many meat dishes, Hungarian dill sauce is made with milk or sour cream and water, mustard, and chopped fresh dill.
4. Marjoram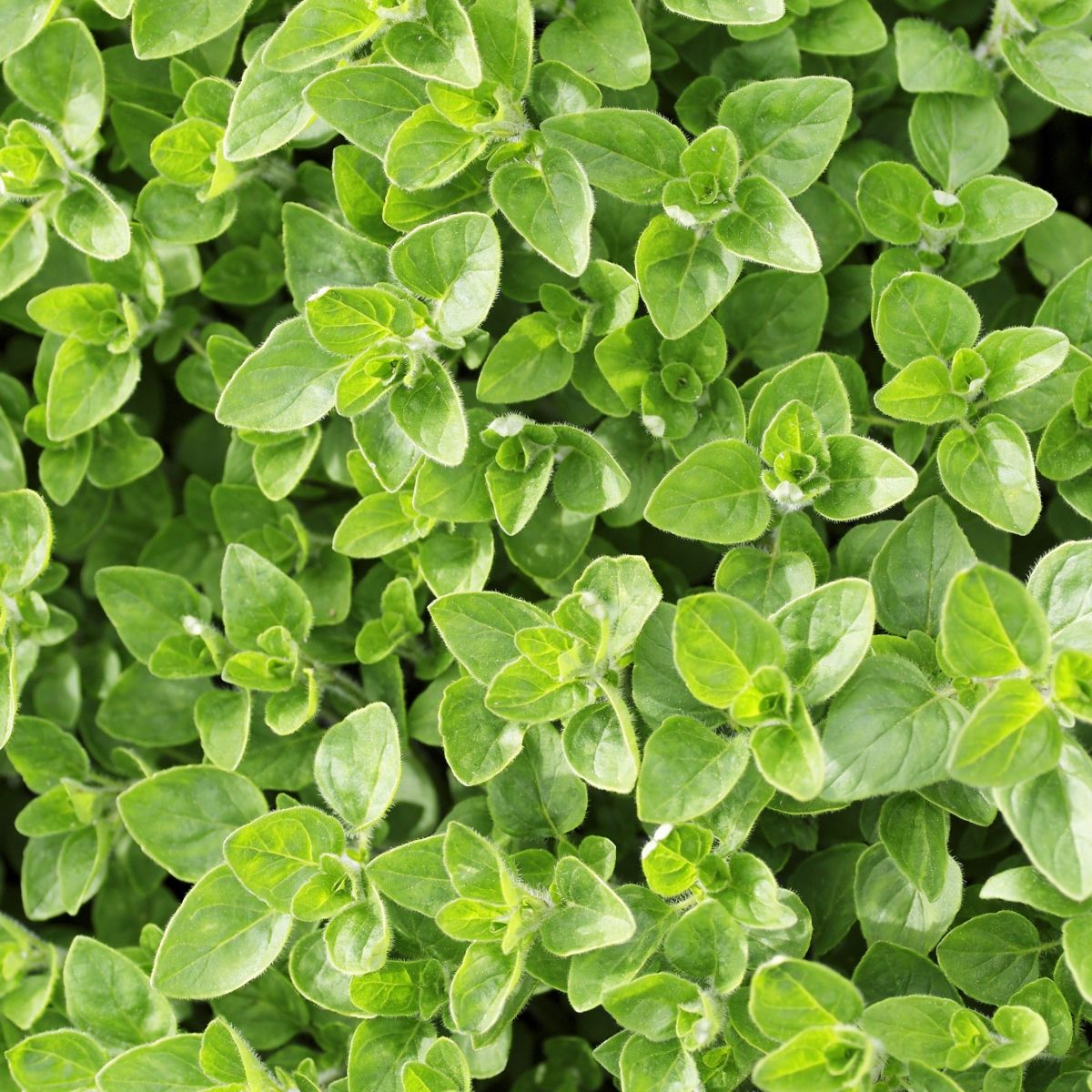 Marjoram, linked to Aphrodite, the ancient Greek goddess of love and beauty, is a fragrant herb of the mint family. Abundant in the Mediterranean, northern Africa, and western Asia for thousands of years, it has found its way into Hungarian folklore and even has folk songs dedicated to its earthy flavor.
Although marjoram has a woodsy, mild fragrance, a small sprinkling into any soup or meaty dish is sure to bring a depth of flavor. Marjoram is often added to grilled mushrooms or marinades as a flavor enhancer or even a garnishing for salads. We used marjoram in this summer zucchini bake and it's delicious!
Hungarian Spices - Conclusion
The contribution that Hungarian herbs and spices make to European cooking is indisputable. Although less commonly found in stores outside Hungary and neighboring countries, most will be found in continental delis and specialty food stores. Many recipes for popular recipes using these spices can be found online.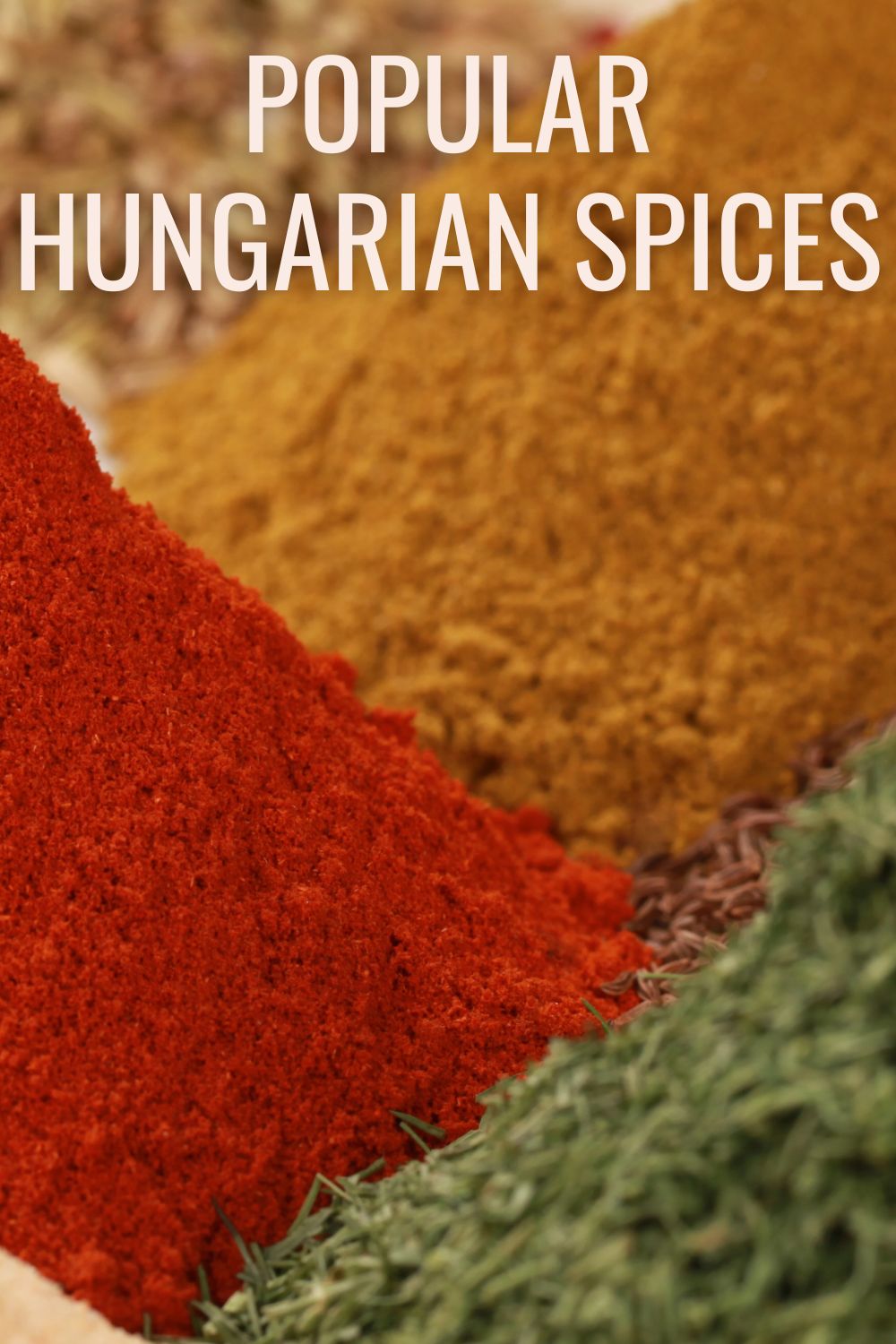 Last Updated on August 7, 2022 by Adriana