Nothing says summer quite like a cucumber salad! It takes me back to my childhood and it's a nice, refreshing way to cool down on a hot, summer day. But now that I'm grown up, my tastes have matured, too. I've realized there are so many great ways to enjoy a cucumber salad that I never knew about before. Here are 38 easy cucumber salad recipes to try this summer.
For one, this is a super healthy meal. Depending on the other ingredients you add to your salad and what kind of dressing or topping you use, your cuke salad could have fewer than 150 calories. And cucumbers are rich in vitamins.
They contain Vitamin C, Vitamin K, Magnesium, Potassium, and Manganese. They also have protein and fiber, and very low calories. Cucumbers are made up of almost 96% water, meaning they are also good for keeping you hydrated, especially in the warm weather months.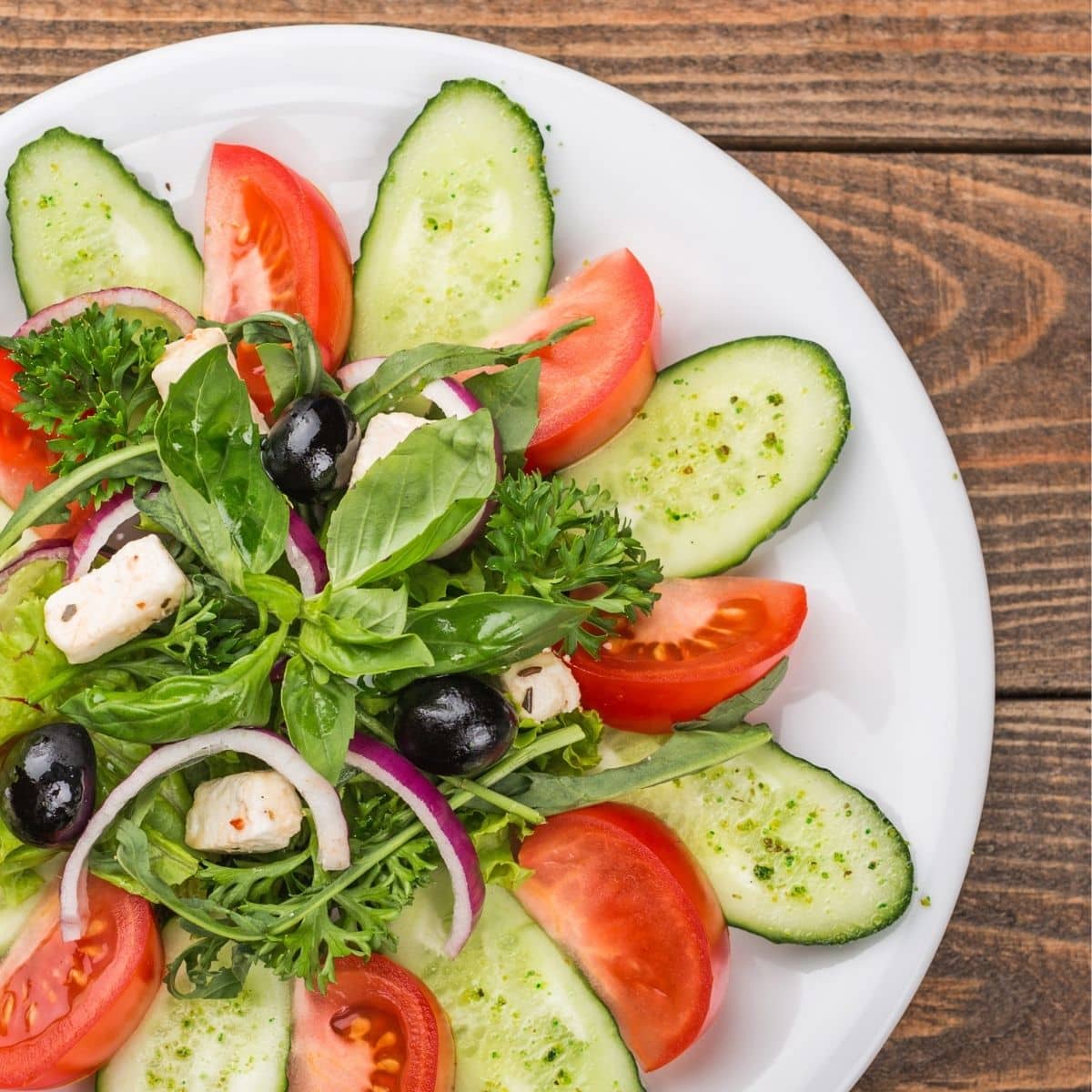 To get the most benefit from the nutrients in cucumbers, you should eat them with the peel still on. Whether you toss them in a nice salad bowl, make your own cucumber onion salad, or enjoy them dipped in some Greek yogurt, it's easy to appreciate all that this great vegetable has to offer.
If you're looking for a simple salad that you can whip up in a pinch without heating up your kitchen, then you'll love these recipes.
Quick & Easy Cucumber Salad Recipes For Summer
With an abundance of fresh cukes, summer is the perfect time to try new ways to use cucumbers in salads. Quick to make, low on calories, and refreshing, here are some must-try cucumber recipes to try this summer.
Easy Cucumber Salad Recipes - Conclusion
There are many delicious ways to enjoy a cucumber salad, as you can see from these recipes. One of my favorites is to use regular cucumbers with a nice creamy dressing on the top. However you enjoy it and whichever salad recipe is your favorite, I think we can agree that few veggies are as cool as a cucumber! If you tried all (or most of ) these, here's another cucumber salad list to help you use up your harvest.
Have you tried one of these recipes already? I'd love to know what you thought of it.