How to Make Sticky Rice With Sweet White Rice, just like in the Asian restaurants. There's a trick.
Making Sticky Rice with sweet white rice is not as hard as you think.
Have you ever wondered how Asian restaurants make their rice so sticky? That doesn't happen when you make white rice at home, does it? Well, yes. Yes, it does.
But only if you use the right rice and soak it overnight.
What Sticky Rice Looks Like Before Cooking
Sticky Rice is made with a glutinous white rice (but it doesn't contain gluten). The rice looks different than other types of white rice; it has a dull, white patina, rather like the outside of a coated aspirin. It's also a little bit fatter.
I haven't seen this type of rice in the supermarket, but then, I haven't known what to look for. It's not marketed as "sticky rice." Don asked the clerk at the Oriental Market in Harrisonburg about it. The woman explained that it's a special kind of rice; she sold him some and told him to soak it overnight and then "cook it like regular rice." It worked perfectly for him in our rice cooker, but he forgot to take a picture.
Sticky Rice is actually called Sweet White Rice. If you look for gluten free flours, you'll easily find Sweet Rice Flour. Even though it doesn't contain gluten, because of its high stickiness factor, it grinds into a good flour that mimics wheat flour (which contains gluten). Sweet Rice Flour is a good option for thickening gravies and sauces. I find it a bit grainy for baking, however.
Should You Use a Rice Cooker?
Because Don didn't take a picture, I made it again. I used the rice cooker, but it came out a mushy, globby mess because it didn't seem done and I added a bit more water at the end and then cooked it too long. Here's what I learned: (1) soak Sticky Rice overnight; (2) use 2 cups of water per cup of rice; and (3) don't overcook it. It takes about the same amount of time (around 25 minutes) to cook this rice as it does for any white rice.
The next time I used a regular covered pot (the way my mom made rice), and it was perfect.
What's a Rice Cooker?
The photo below shows what our rice cooker looks like. It has been in the Crawford family forever, and I doubt that you could buy a new one today. It works well for long grain white rice, but I don't have good luck making any other kind of rice in it.
Have you used this kind of rice cooker? Or do you have an electric rice cooker? This is the only rice cooker we have, but I have heard the new, electric rice cookers work great for all types of rice. We don't need another appliance, and a big, rice cooker would make way too much rice for the two of us so I won't get one anytime soon.
A Little History
Sticky Rice is delicious with any kind of sauce. It's a terrific alternative to potatoes. According to Don, Sticky Rice is one of the reasons we lost the Vietnam War. The Americans had to stop to eat regular meals, which took time, and the Vietnamese soldiers carried nutrition Sticky Rice Balls with them to eat whenever they needed a bit of sustenance. All kinds of rice provide protein, carbs and other nutrients. Some, such as Brown Rice, have more fiber and take longer to digest (making them lower glycemic index and therefore better for diabetics).
Types of Rice
I like most types of rice, but I use them for specific purposes. I prefer Sticky Rice or White Rice with Stir Fry. Basmati Rice is good for Lemon Rice or Cinnamon Sugar Rice. Jasmine Rice (which smells amazing when cooked), Brown Rice, or Red Rice are all good served cooked, alongside a meat or poultry entree. Rice that is called "Wild Rice" is often a mixture of several darker kinds of rice, such as Brown, Black, and Red Rice. Arborio Rice is used to make Risotto. Black Rice made with coconut milk is fabulous as a dessert. Each type of rice has a little different flavor. White rice is generally mildly flavored; darker ones often have a nutty flavor. What's your favorite?
What You Need
Simple tools are required for this recipe: a strainer (to rinse the rice), a rice cooker or covered pot, and a measuring cup. What would you use?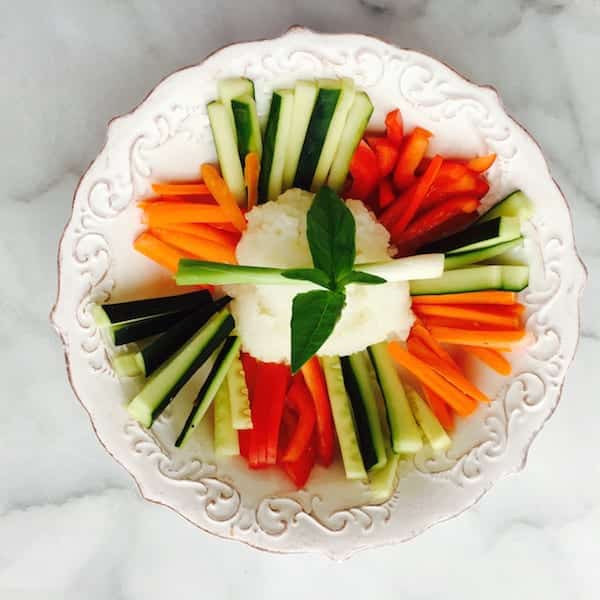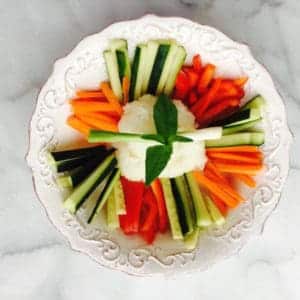 How to Make Sticky Rice Recipe
Ingredients
1

cup

Sweet Rice

Asian sticky rice

2

cups

water
Instructions
Rinse the rice.

Soak the rice overnight in 2 cups of water.

Bring the water and rice to a rolling boil.

Reduce the heat to low and cover the pot.

Stir occasionally to prevent burning.

Cook for about 20-25 minutes until the water is absorbed and the rice sticks together and is soft.

Do not overcook or it will be mushy.
Nutrition
Calories:
146
kcal
Carbohydrates:
32
g
Protein:
2
g
Fat:
1
g
Saturated Fat:
0.2
g
Polyunsaturated Fat:
0.2
g
Monounsaturated Fat:
0.2
g
Sodium:
6
mg
Potassium:
30
mg
Fiber:
1
g
Sugar:
0.05
g
Calcium:
8
mg
Iron:
0.1
mg
Recipe Nutrition
This recipe is GF, DF, NF, SF, EF, CF, V, VG*
The information shown is an estimate provided by an online nutrition calculator. It should not be considered a substitute for a professional nutritionist's advice.
More Recipes Using Rice
RATE, PIN & SHARE!
Please Rate our recipes, and Pin and Share them on social media. Comments are welcome, too!
*Allergen Key
GF = Gluten free | DF = Dairy free | NF = Nut free | SF = Soy free | EF = Egg free | CF = Corn free | V = Vegetarian | VG = Vegan
Note: If you have serious allergies or sensitivities, to be considered free of these allergens, you need to use products specifically marked "gluten free," etc. There can be cross-contamination in facilities.