Tired of waiting for a whole chicken to cook? Learn how to spatchcock a chicken, and your bird will be ready much faster than if cooked whole. When you want your roasted or grilled chicken to taste its best, there are few methods as wonderful as this one.
The chicken itself is a staple in many households today. It has a high protein content, it's rich in vitamins, it's low on fat, it's loaded in minerals, and it's also good for your stomach and digestive tract. There are so many different ways to make chicken meals, and we're going to cover one popular preparation method here today.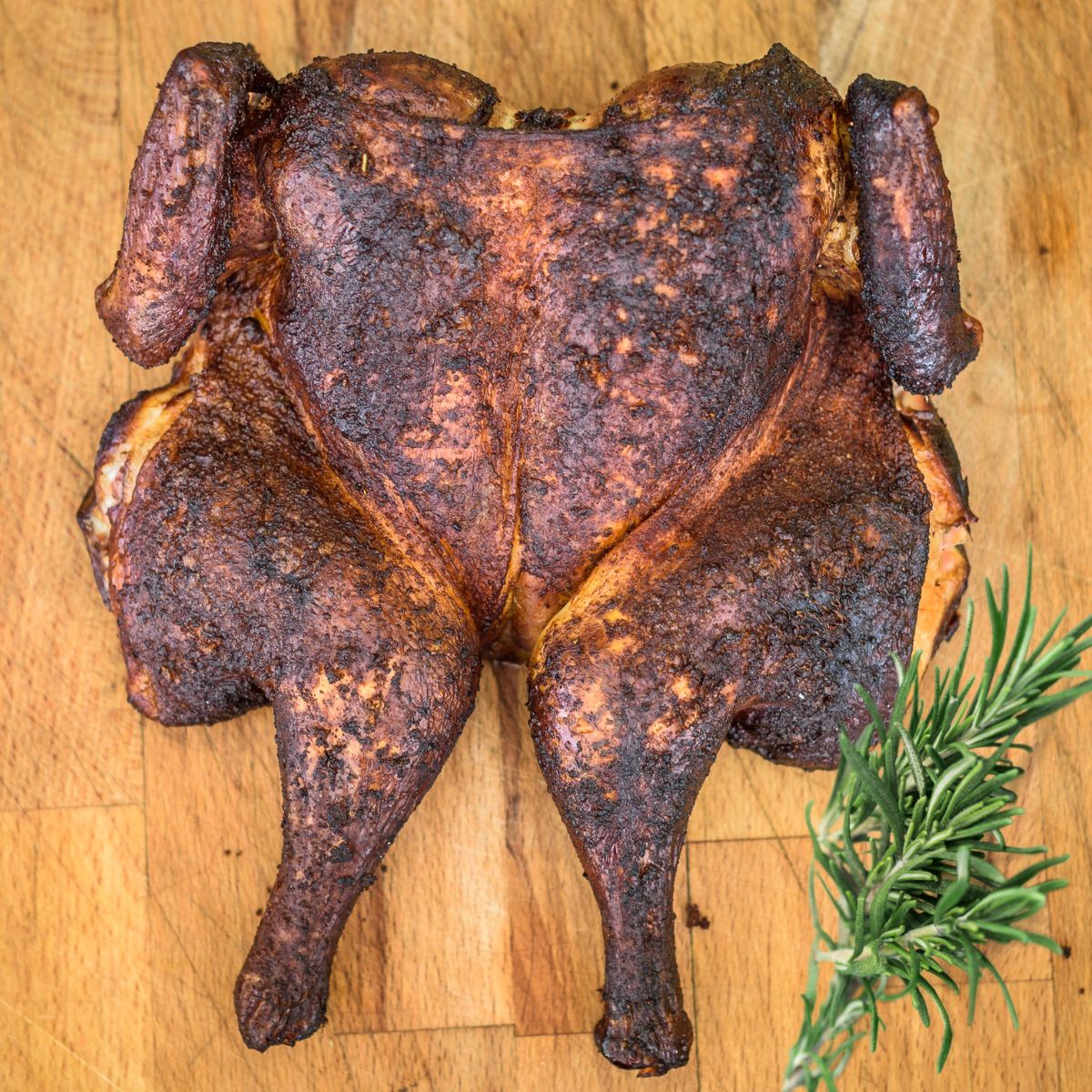 Read on if you want to learn how to spatchcock a chicken.
What is Spatchcock Chicken?
First, let's go over the basics for those who may not know. The dictionary defines "spatchcock" as "a fowl split and grilled, usually immediately after being killed and dressed". However, when the term is used in cooking, it typically means the process of removing the backbone of the whole bird so that it lays flat. This can be done whether you intend to grill it or cook it with another method. We will discuss how to do this in more detail below.
What is the spatchcock method?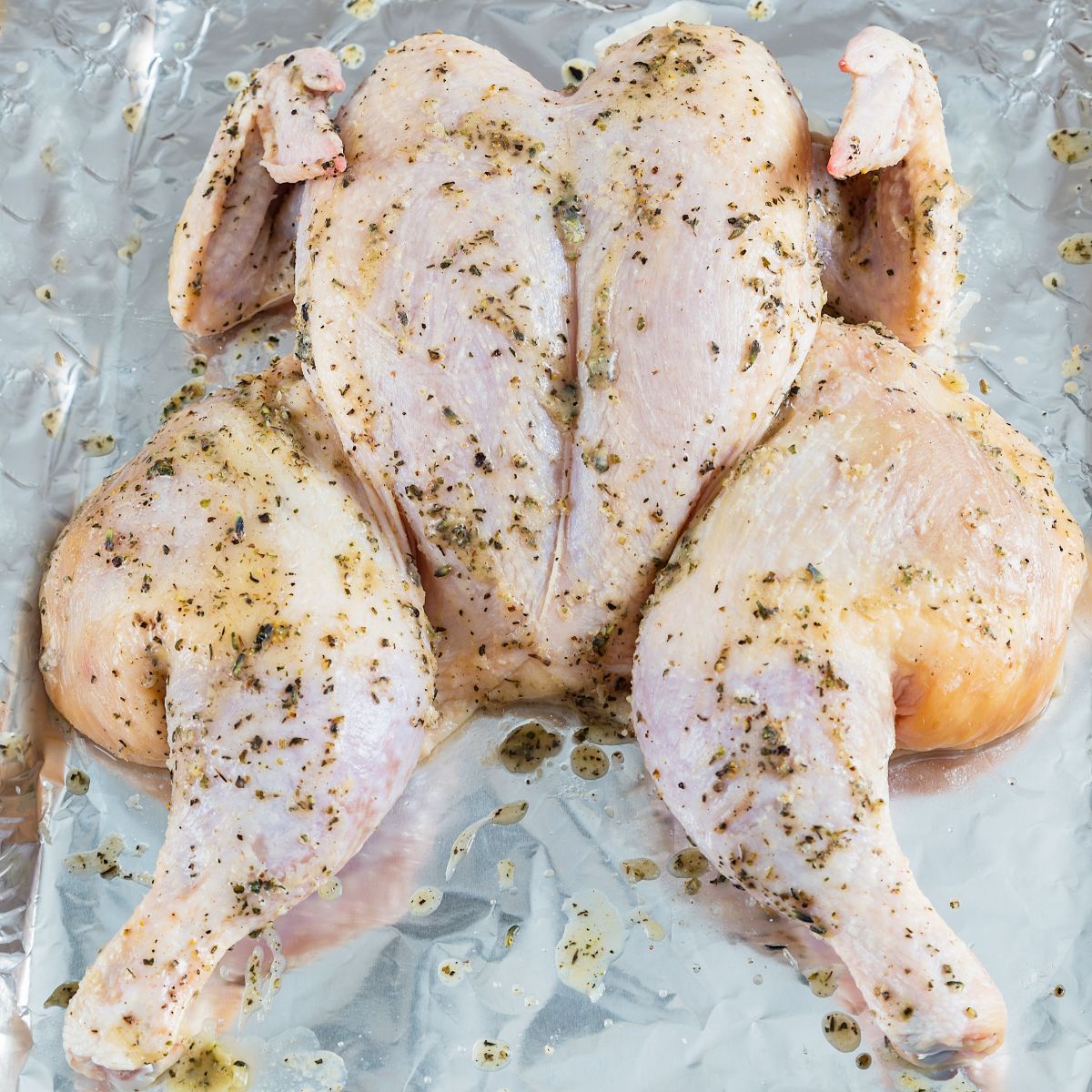 The simple answer is that you remove the breast bone. But let's take a look at the best method for achieving this.
This is the usual process of the method:
Place the chicken on a cutting board, breast-side down
Use a pair of sharp kitchen shears to cut out the backbone
Now use the legs to open up the chicken like a book, revealing ribs and sternum
Use a knife to score the sternum vertically down the center
Next, use your hands to crack open the sternum and flatten the breasts and rib cage
The chicken should now lay flat on your cutting board
Season and begin cooking prep
And that's really it! Next, we'll look at some reasons you may choose this method, and then after that, I'll show you some of my favorite recipes.
Why you should spatchcock your chicken?
When should you cook your chicken this way and what are some reasons for choosing this method? There are some very practical reasons why you may choose this method.
For one, it can speed up the cooking time. A faster cook time is important when you're doing a chicken whole. But it can also be great when you're putting something together last minute, or when you got started on a dinner a bit too late and you're hungry.
It's also good because it provides a more even cook all over the bird. When the chicken is spread out flat, you get an even layer of cook time on the whole thing, so you get faster cooking, but also more evenly cooking (no more yucky pink chicken in the thick parts).
And finally, it can be a great way to pack in some extra flavorings. While you can spatchcock for any method of cooking, as I will show you below, it's a perfect way to get more flavor and seasonings in when you grill, bake or make in a skillet.
Is it worth it to spatchcock a chicken?
If you're cooking it whole, I would say yes, because of the reasons above. If you want to see for yourself how this is done, this spatchcock chicken video from Food Network can be helpful.
How to Cook Spatchcock Chicken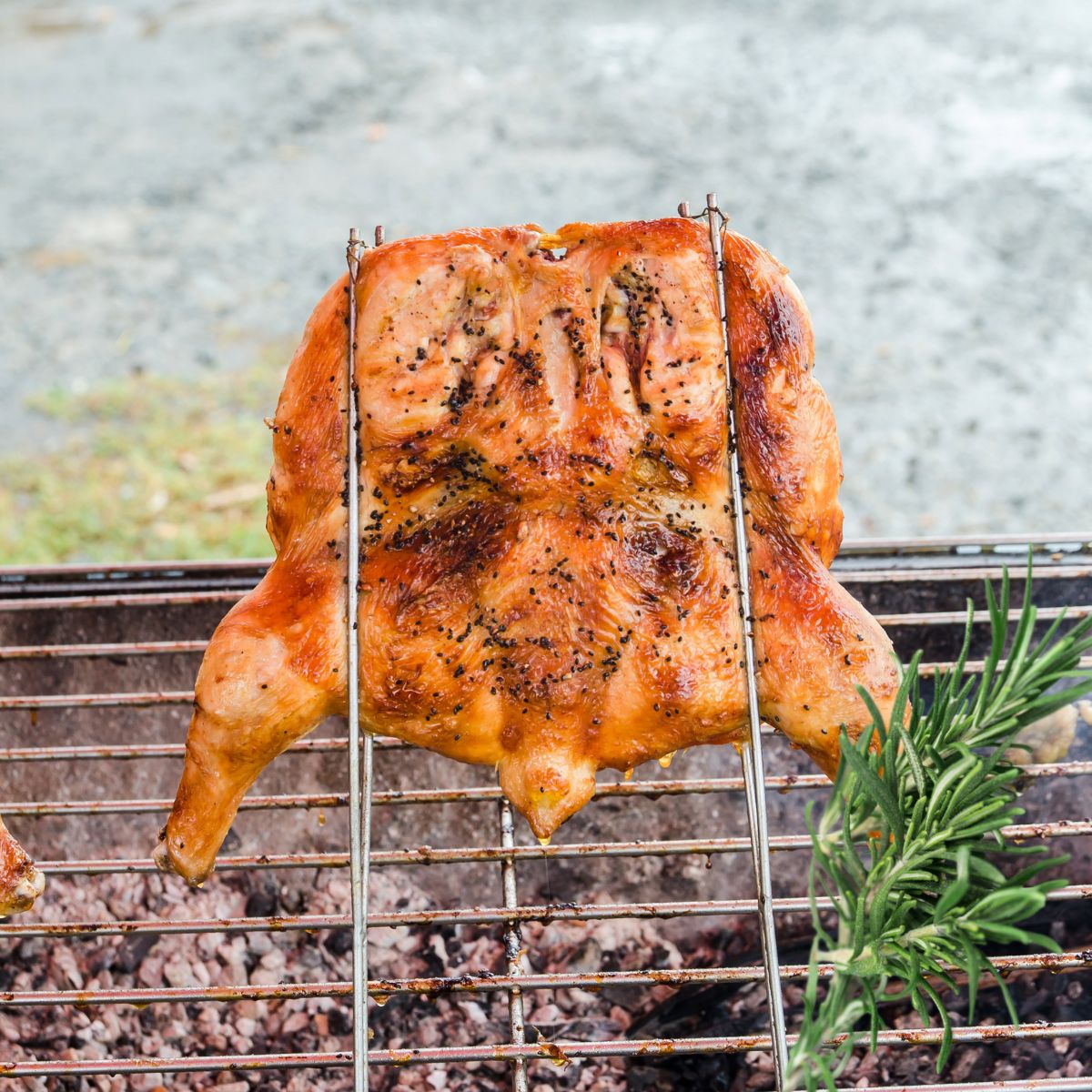 Next, let's look at all the great ways you can cook spatchcock chicken. For example, did you know that you can grill it, bake it, smoke it, BBQ it, and more? If you want a roasted chicken sprinkled with kosher salt, you can do it.
If you like crispy skin, you can do that too. From dark meat to light meat and whatever kinds of flavor pairings you like, it's possible to cook spatchcock chicken to suit your tastes. Which cooking technique is your favorite?
Spatchcock chicken grill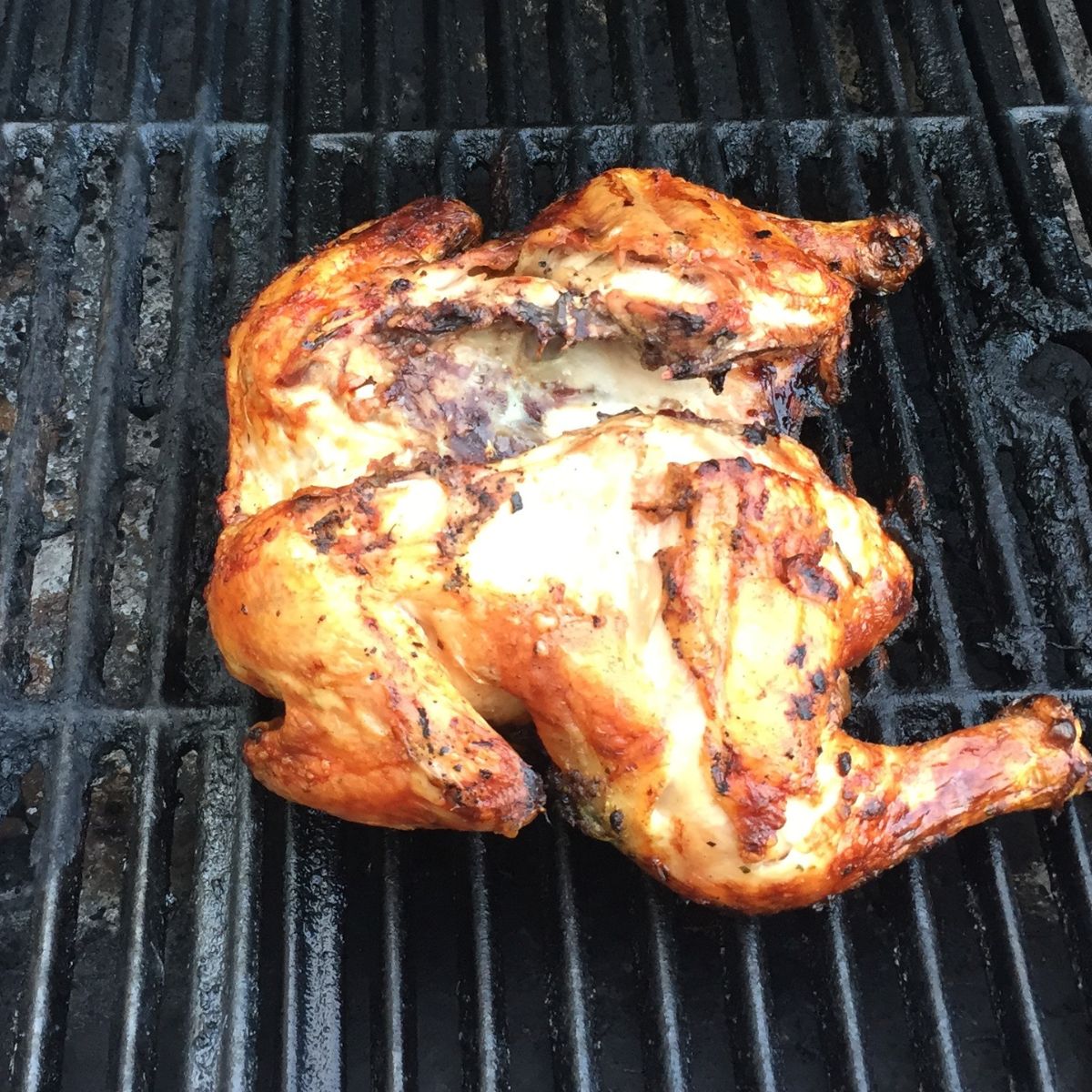 Grilled Spatchcock Chicken is a very popular way to enjoy this meal. In fact, prepping it for grilling was one of the first reasons this technique was invented. Whether you grill indoors or outdoors, you can get perfectly cooked chicken every time. A couple of tablespoons of olive oil and a teaspoon of salt or other garnish glazed over your bird can also make sure it doesn't burn or stick to the grill while you're cooking.
It's important to note the spatchcock chicken roasting time so you do not overcook your chicken, as it will dry out. Following a few simple steps will have it tasting great every time.
Spatchcock chicken BBQ
If barbecue is your thing, then you can also use barbecue spatchcock chicken. Again, you just follow the method above for prepping your chicken, and then cook it barbecue-style the way you normally would. The biggest benefit is that it cooks evenly and also the BBQ flavor gets into more of the meat.
Smoked spatchcock chicken
Another way to enjoy this dish is by smoking it. When you're planning to cook with this method, smoked spatchcock chicken is a good choice. This is the best way to be sure you don't end up with raw chicken that can make people sick. It also allows you to really get a smoky flavor on the chicken skin that's difficult to get with other cooking methods.
You make smoked spatchcock chicken the same way you'd make a whole smoked chicken, but you do the spatchcock method first, during your prep time. After you finish cooking it, let the chicken rest before cutting and serving.
Roast spatchcock chicken
Nothing beats roasted chicken, except maybe roasted spatchcock chicken! Again, making an oven-roasted spatchcock chicken doesn't require anything different or special apart from the preparation. Follow the method above to prep your chicken and then roast it how you normally would. You'll definitely find the flavors seep in better with this cooking technique.
And here's an oven-roasted spatchcock chicken recipe that you can try out.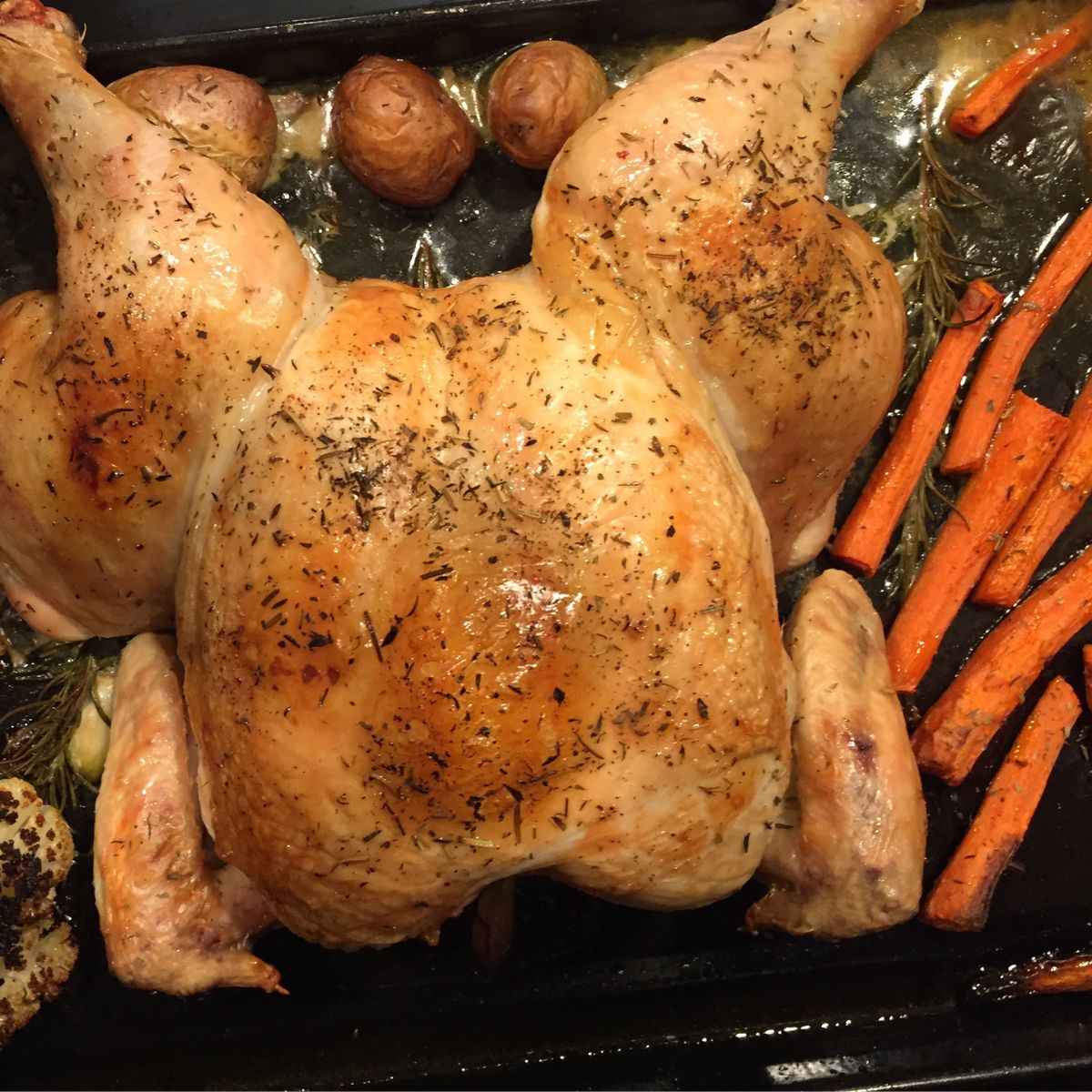 Skillet spatchcock chicken
You can also make marinated spatchcock chicken in your skillet on the stovetop. It will be important to get your spatchcock chicken cooking time right with this one since chicken cooks differently in a skillet than in the oven or on the grill.
However, the spatch cock method makes it possible to cook it this way, when normally the whole bird would not be able to get evenly cooked using a skillet.
More Chicken Recipes
Love chicken? We got you covered. Here are some of our favorite chicken recipes:
Conclusion
Once you learn how to do it and see how easy it is, you'll understand why this method is so popular. It just gives you a better cook of your whole chicken and it can really bring out the flavors of your seasoning. You can get perfect chicken every time. The only question left will be what to pair it with: these Oven Browned Potatoes would be perfect. Add a Green Salad for a pop of color and a boost of nutrients to your meal and you'll be all set.
Now that you know how to prep your chicken this way, you can use this method whenever you need juicy, delicious chicken quickly. I hope that you will try some of my favorite recipes above and if you already have, be sure to let me know what you think in the comments.
Do you have a favorite recipe or technique for chicken that you want to share with us?