These vegan Thanksgiving main dishes can help you stick to your vegan lifestyle while also experiencing a traditional Thanksgiving meal, or as close to it as possible. Thanksgiving is a time for good food, family, and making memories. And if "good food" to you means vegan or vegetarian, you will love the recipes we've put together on this list. You can turn just about any traditional dish into a vegan version the whole family will race to the dinner table to enjoy.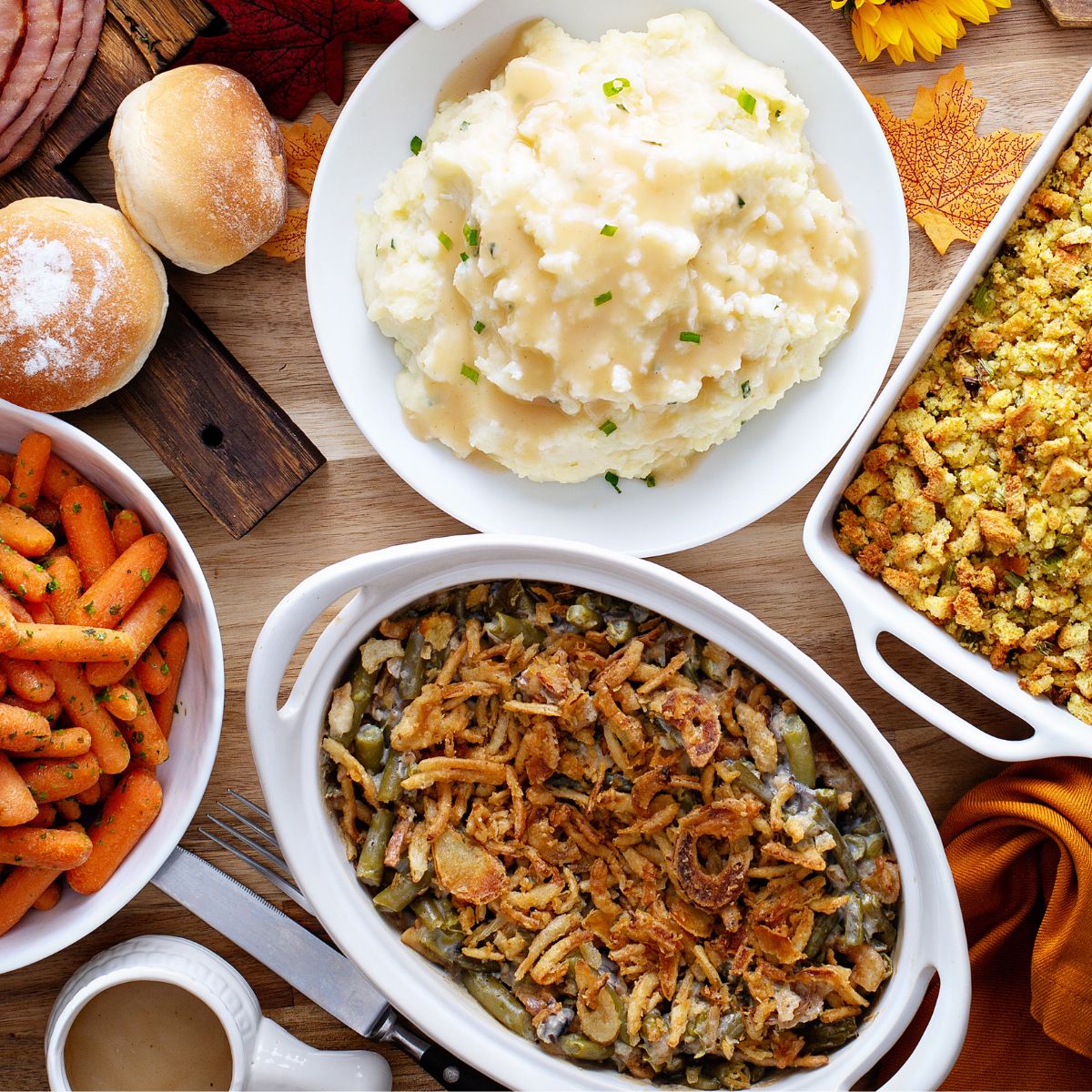 If some or all of your family members are vegan, you can create a delicious meal that everyone can enjoy, and it's really easy, too. From vegan pumpkin pie to classic side dishes, you can turn any special occasion into a meal to be remembered. The savory flavor of a classic dish, the golden brown of a baked casserole, and the sweet delicious taste of dessert will have everyone returning to the kitchen for more. Don't forget the Thanksgiving punch!
Here are some traditional vegan holiday recipes for main dishes, as well as some you may not have tried before. There are also vegan versions of some of your favorite Thanksgiving side dishes, like mac n cheese. Which one will you try first?
Vegan Thanksgiving Main Dishes
These easy vegan main dishes will help you save time and make your Thanksgiving meal memorable without the stress.
With these main dishes, you can eat vegan while also celebrating the holiday with hearty meals. You don't need to have a super-ambitious kitchen to pull it off. Many can be prepped in 10-15 minutes and they are simple to cook once you know how.
Gather your grocery list and prepare your kitchen counter, because these Thanksgiving dishes can be made any time of the year, too.
Each vegan recipe brings you layers of flavor, fond memories, and a full tummy! From a wild rice side to cranberry sauces and vegan gravy, there's something for every holiday table.
If you try any of the dishes on this list, we'd love to hear about them in the comments.