Are you wondering what to do with leftover rice? You're in luck! There are so many great things you can do with those rice leftovers. In fact, one of the things I love most about rice is that it's so easy to make and there are so many ways to reuse any leftovers.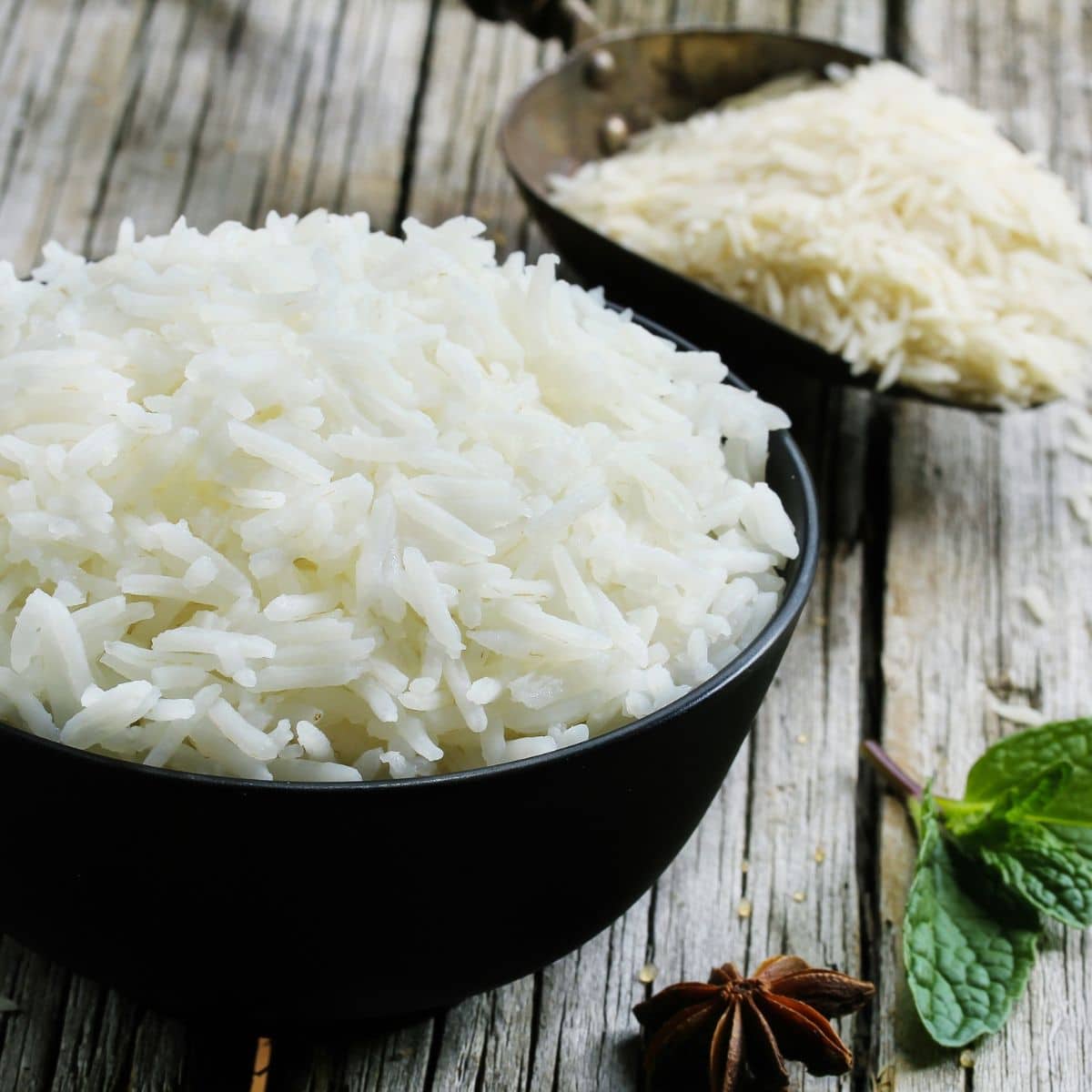 We've all been there. You cook a big pot of rice, but only end up eating a small portion of it. Now you're stuck with a bunch of leftover rice. But don't despair! There are plenty of things you can do with leftover rice.
What to Do with Leftover Rice
Rice is a staple in many cultures around the world. It's delicious, versatile, and relatively inexpensive. Plus, it's easy to cook in large batches, making it a great option for leftover meals.
When you find yourself with leftover rice, you can:
Give it a makeover: leftover rice can be transformed into a whole new dish by adding some different ingredients. Try adding some sauteed vegetables and a touch of soy sauce for an easy stir-fry (try this Chinese stir-fry: it's delicious!). Or, for a heartier dish, try adding leftover cooked meat or beans.
Use it as a filler: leftover rice can be used to bulk up soups and stews. Just add it in towards the end of cooking so that it doesn't turn to mush.
Make it into a snack: leftover rice can be turned into delicious snacks like rice balls or crispy fried rice cakes. For an extra special treat, try dipping them in chocolate or covering them with whipped cream.
So next time you're stuck with leftover rice, don't throw it out! There are plenty of creative ways to use it up. Let's explore.
1. Rice pudding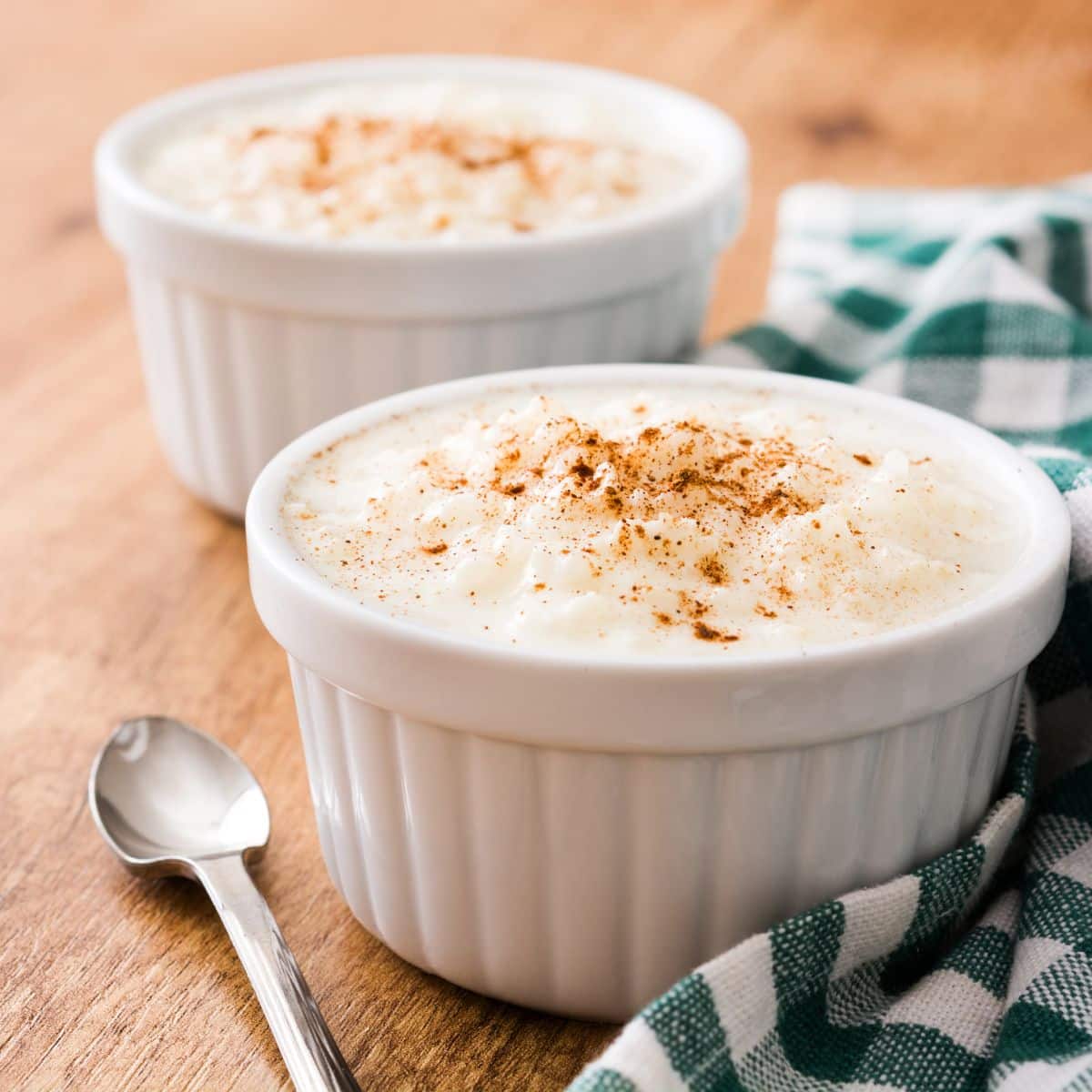 Leftover rice can be transformed into a delicious and comforting pudding. Simply add milk, sugar, and spices to the rice and cook until thickened.
For a richer pudding, you can use cream instead of milk. If you want to add a bit of texture to the pudding, stir in some raisins or chopped nuts.
Serve the pudding warm or cold, topped with a dollop of whipped cream or a sprinkle of cinnamon. Whether you're using up leftover rice or cooking rice specifically for the pudding, this dish is sure to please.
Try this cinnamon sugar rice: it's so easy to make!
2. Bean and rice burrito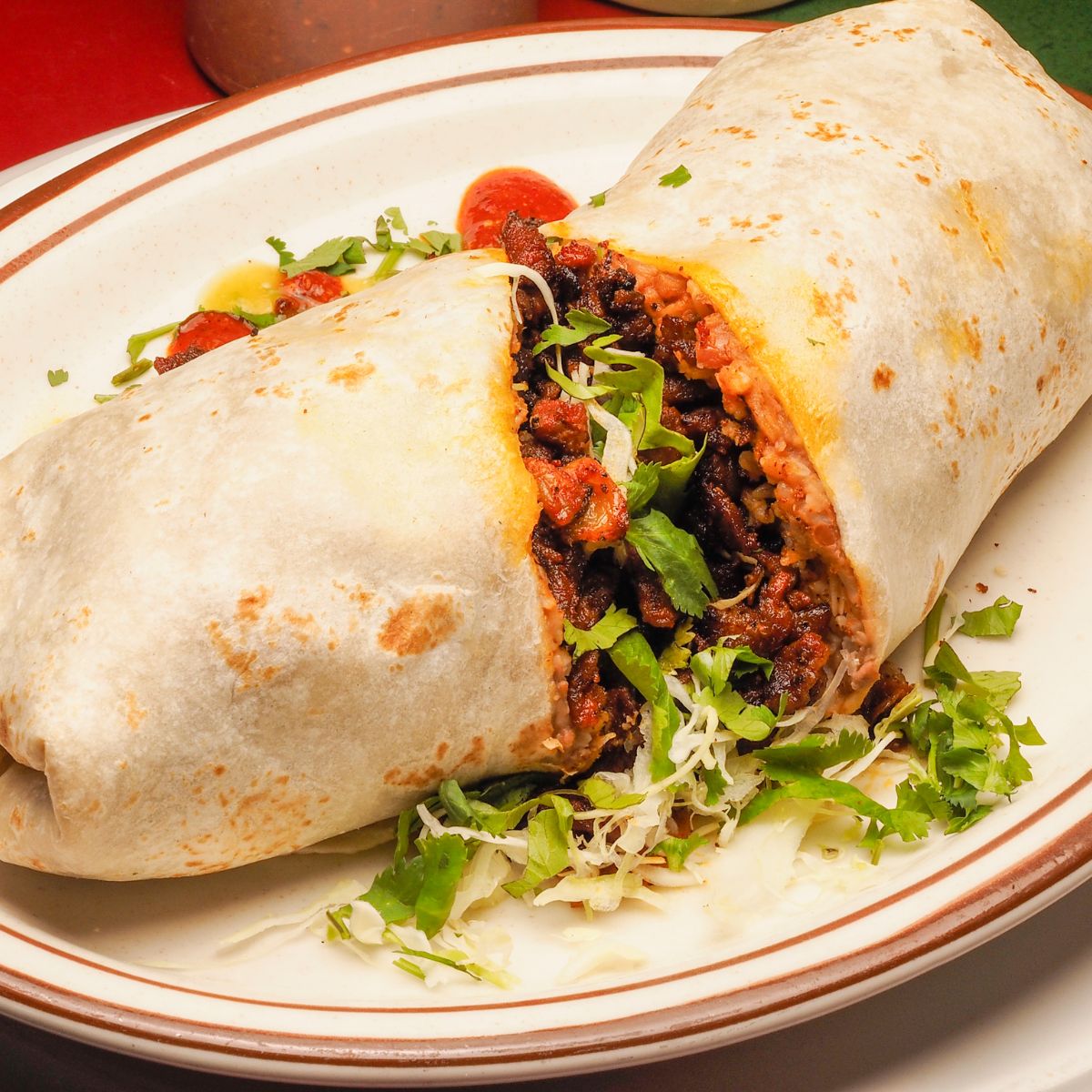 Leftover rice. What to do with it? Make a burrito, of course! This simple, hearty dish is a delicious way to use up any leftover rice you may have. Plus, it's packed with protein and fiber, so it'll fill you up without weighing you down.
To make a bean and rice burrito, simply combine cooked rice with beans, shredded cheese, and your favorite burrito toppings. Then wrap it all up in a soft tortilla and enjoy!
3. Rice pancakes
These little fritters are super easy to make and only require a few simple ingredients that you probably already have in your pantry. Plus, they're a great way to use up leftover rice. Just add egg, salt and maybe some onions, then fry.
Or... mix with egg, sugar, cinnamon and vanilla for a rice pancake you eat with syrup.
4. Risotto balls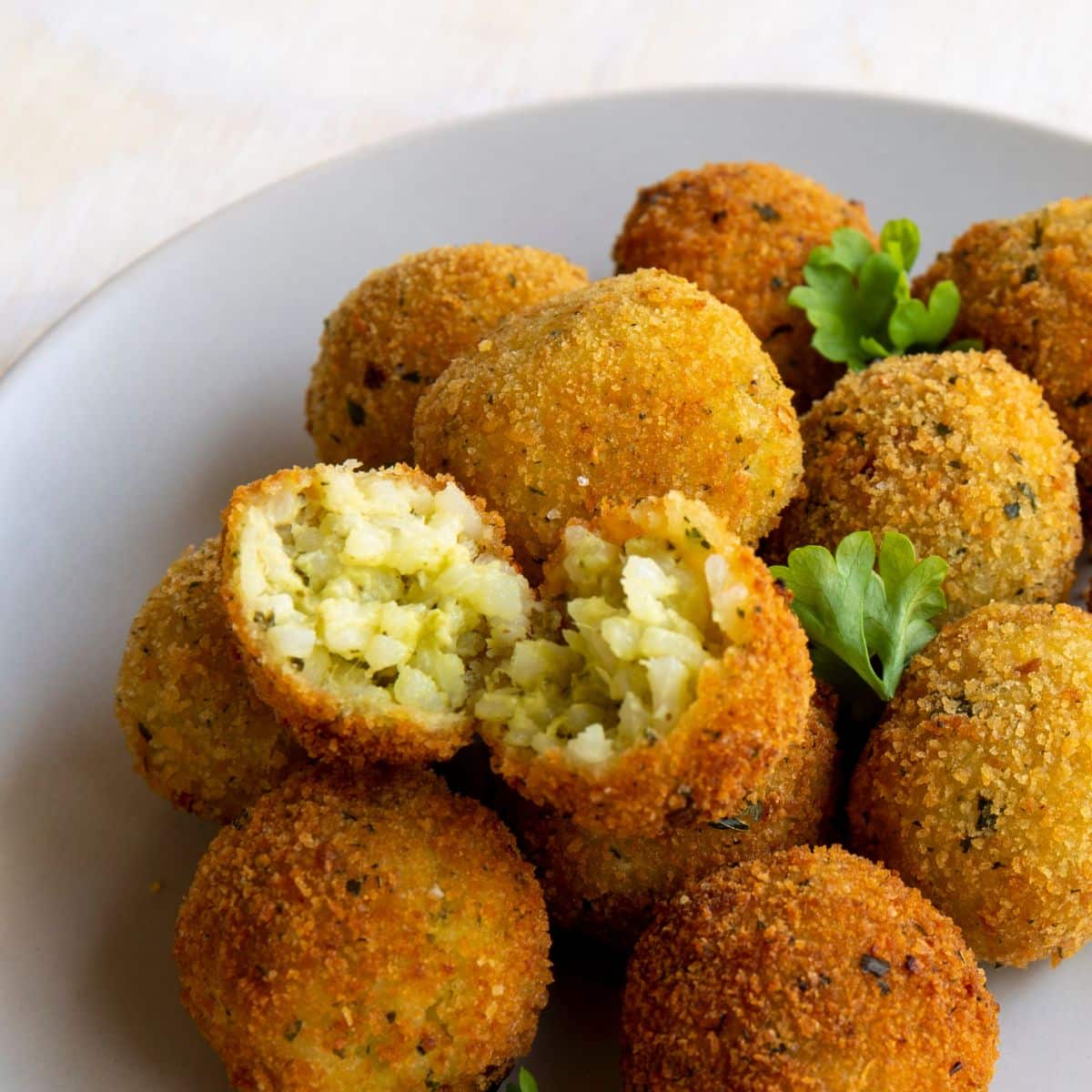 Have you ever made risotto and then had leftover rice the next day? Don't worry, you can easily turn it into a delicious dish! Just make risotto balls! They are simple to make and only require a few ingredients that you probably already have in your kitchen.
Add some grated cheese, an egg, and some chopped parsley. Mix everything together and then form it into balls. You can either fry or bake the balls, but I prefer to bake them, so they are healthy and crispy.
5. Rice fritters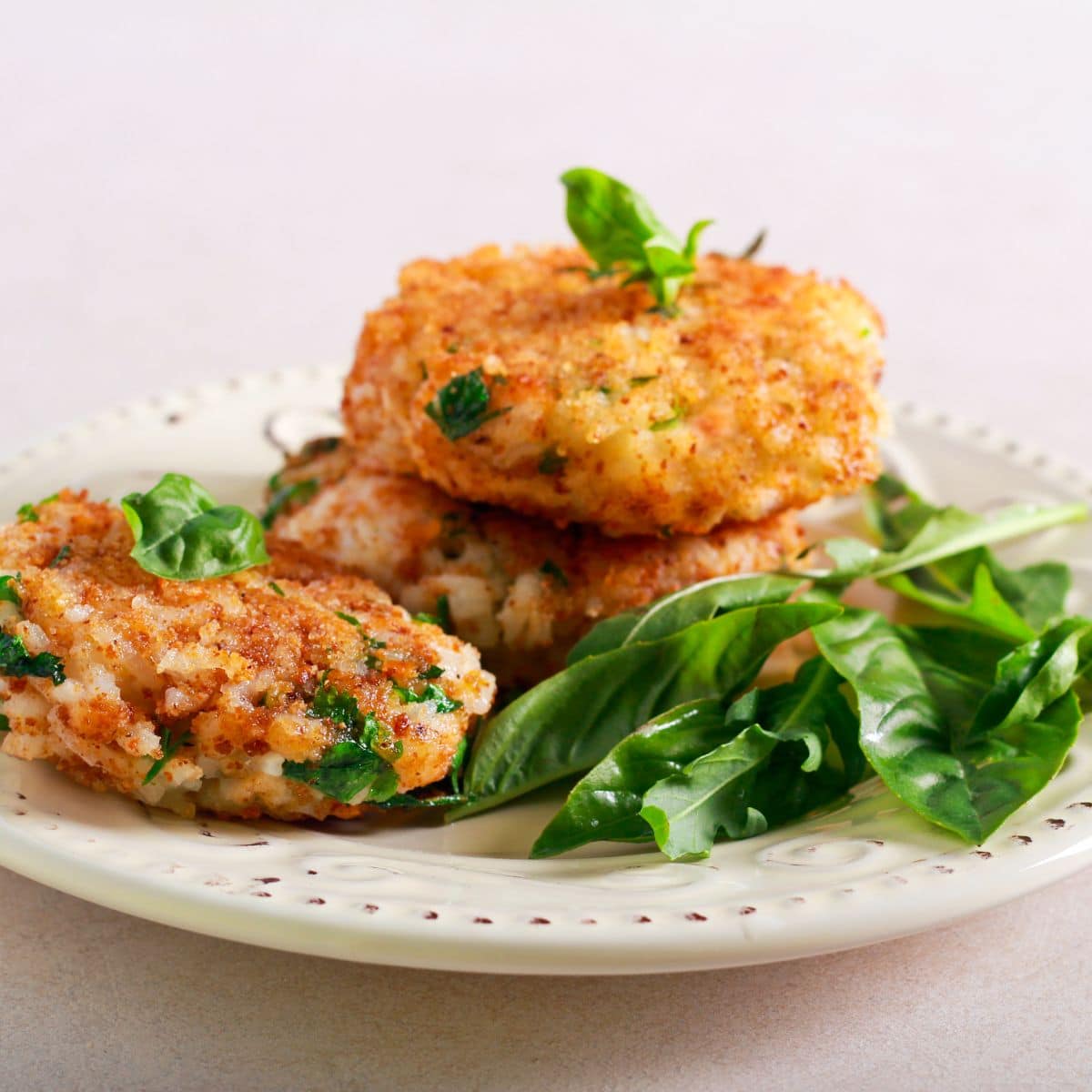 There's no need to let leftover rice go to waste - it can be turned into delicious rice fritters! To make them, simply combine the cooked rice with some eggs, flour, and spices. Then, fry them up in a bit of oil until they're golden brown and crispy.
Serve them with a dipping sauce or garnish them with some diced vegetables - either way, they make for a fun and easy snack.
6. Chicken and rice soup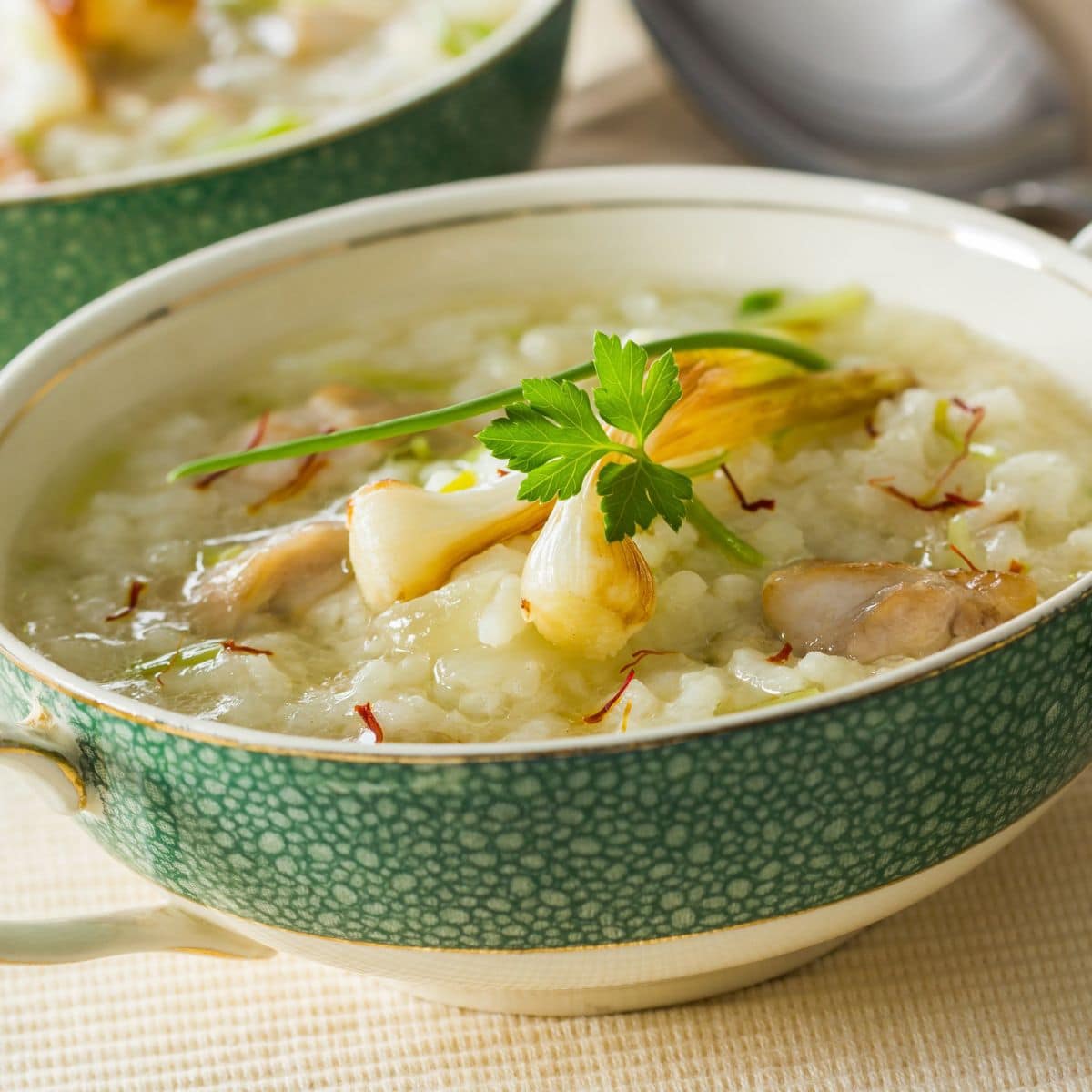 Chicken and rice soup is a tasty way to use up excess rice. It's also quick and easy to make, which makes it a great option for a weeknight meal.
Simply simmer chicken broth with chopped chicken, onion, and celery until the chicken is cooked through. Then add leftover rice and cook for a few minutes more. Season the soup with salt and pepper to taste, and you're done!
Serve with a sprig of parsley or some freshly grated Parmesan cheese.
7. Chicken broccoli rice casserole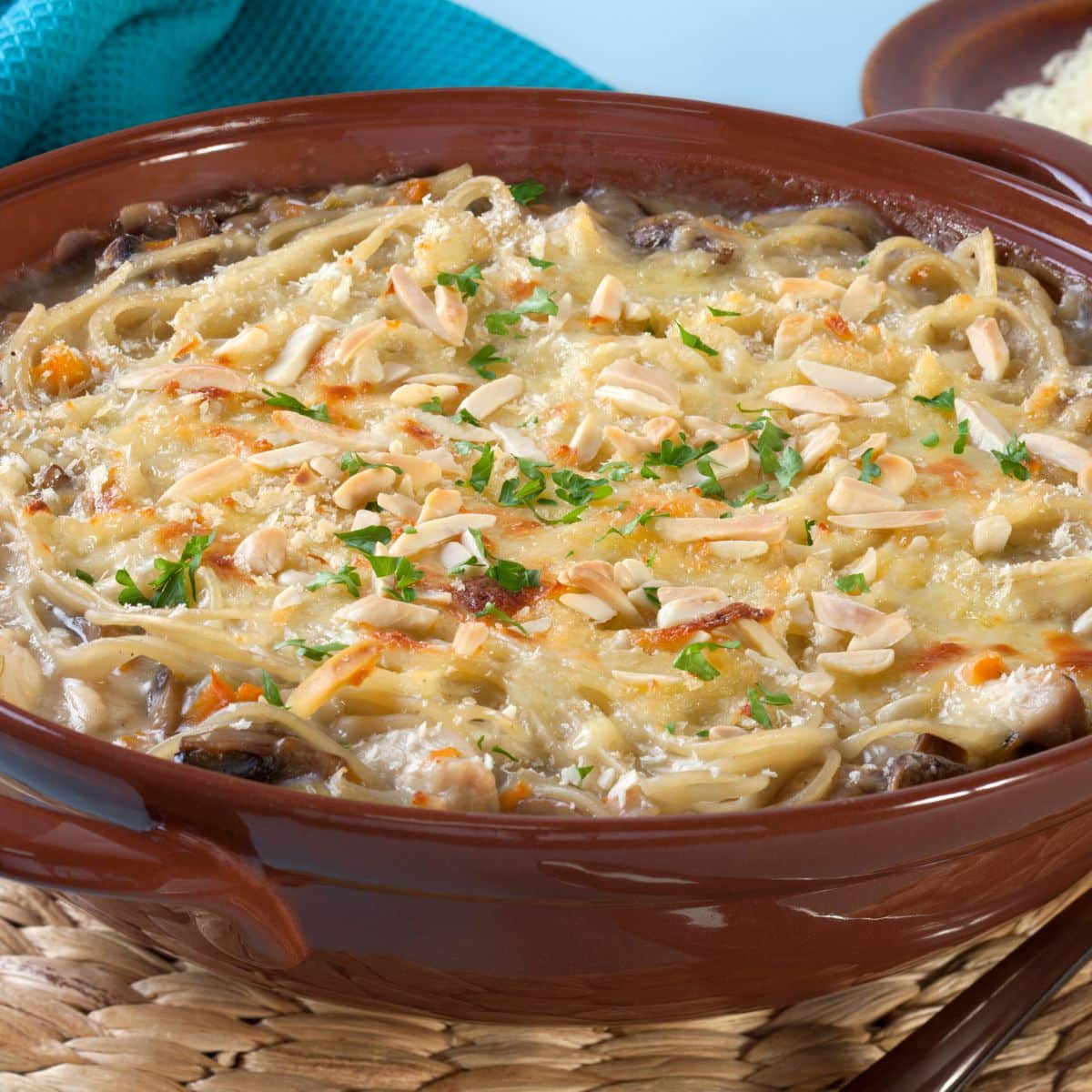 Use extra rice to make chicken broccoli rice casserole. Simply add cooked chicken, broccoli, and your favorite cheese to the rice and mix everything together. Then, spread the mixture into a casserole dish and bake until the cheese is melted and bubbly.
This dish is packed with protein and makes a great weeknight meal. Plus, it's easily customizable - feel free to add in other leftover veggies or swap out the chicken for another protein source.
8. Fried rice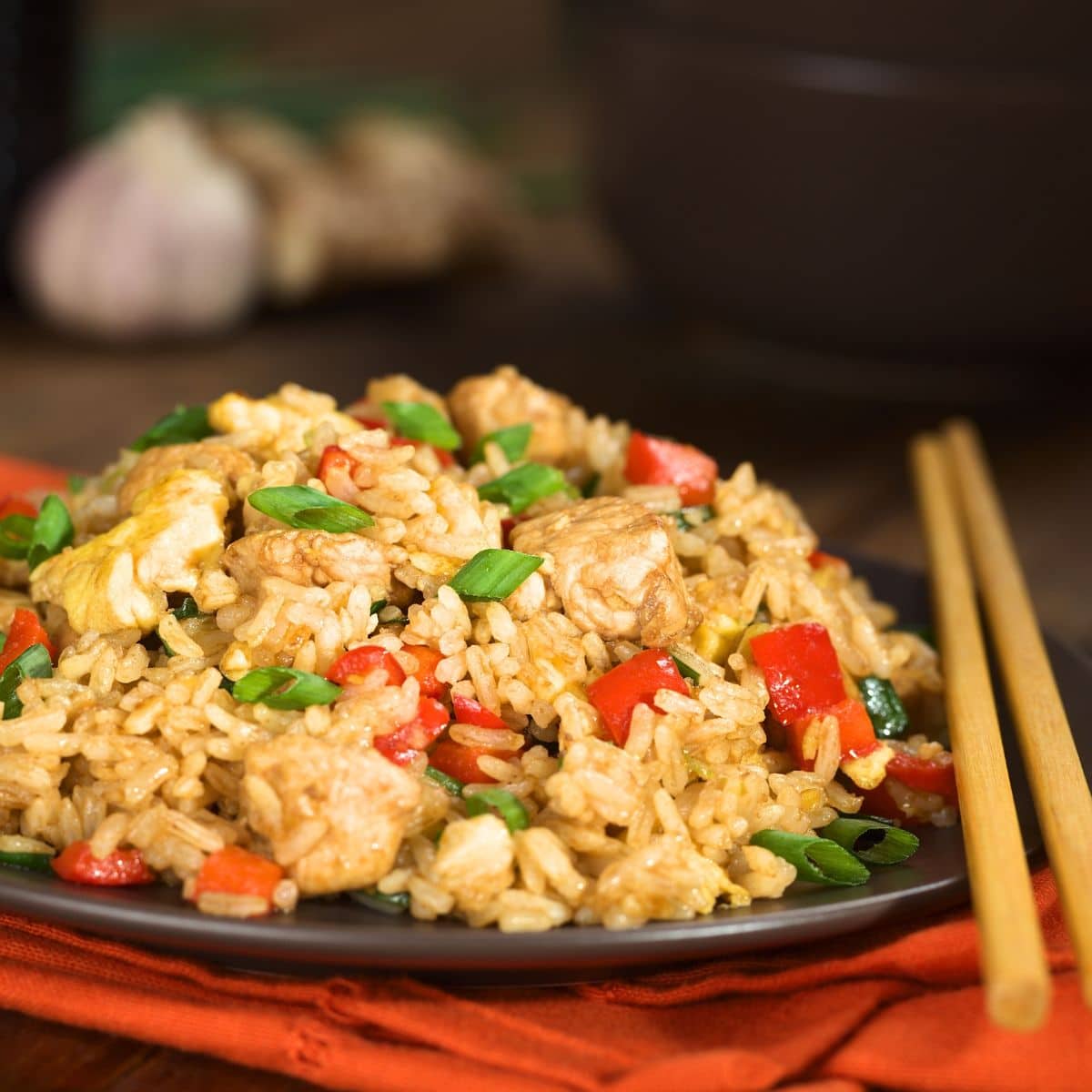 Fried rice is a popular dish all over the world, and it's easy to see why. It's a delicious way to use up leftover rice, and it can be made with just a few simple ingredients. Plus, it's quick and easy to cook, making it a great meal for busy weeknights.
There are endless possibilities when it comes to customizing fried rice, so everyone can find a recipe that suits their taste. Whether you like your fried rice with chicken, tofu, or vegetables, there's a perfect dish out there for you.
9. Buddha bowls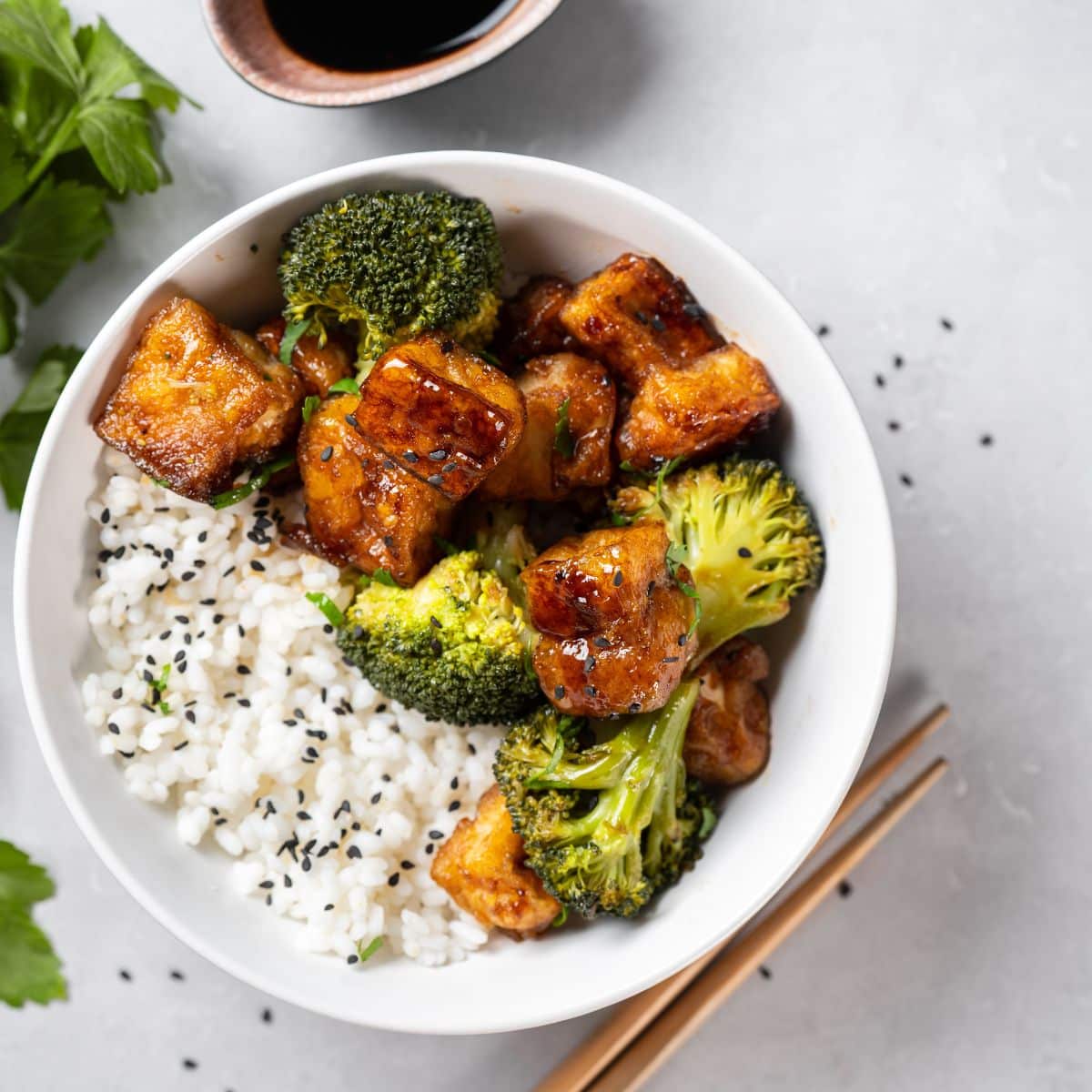 A Buddha bowl is a type of dish that is traditionally made with leftover rice and vegetables. The term "Buddha bowl" is thought to have originated from the fact that the bowls are often packed full of ingredients, similar to the way that a Buddha is often depicted as being obese.
Buddha bowls can be made with any type of leftover rice, including white rice, brown rice, and wild rice.
They can also be made with a variety of different vegetables, such as carrots, peas, corn, and beans. For a protein-packed meal, chicken or tofu can also be added to the bowl. Buddha bowls are typically served with a drizzle of olive oil or tahini sauce.
10. Tuna rice salad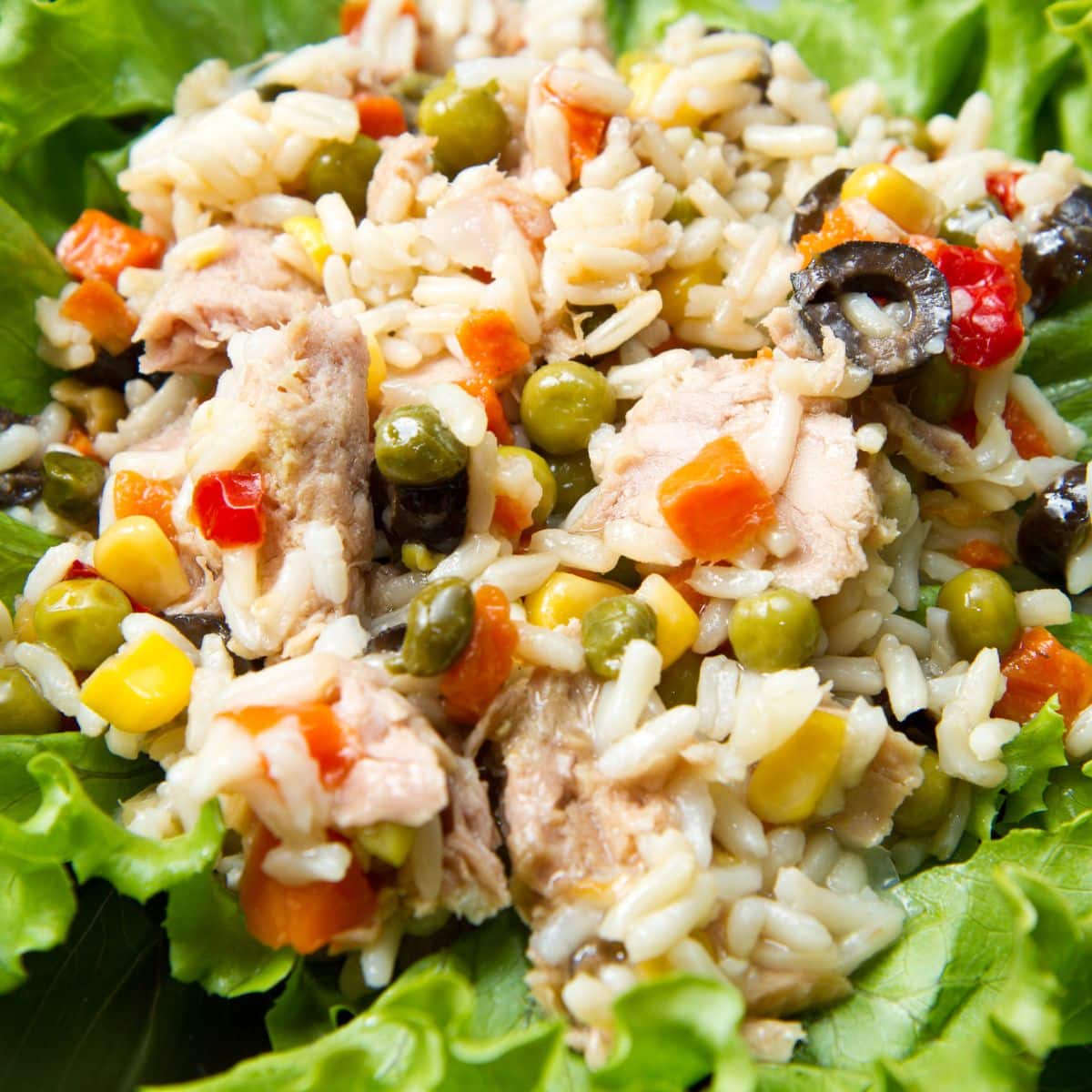 To make tuna rice salad, simply combine cooked rice with canned tuna, diced tomatoes, and shredded cheese. For a bit of added flavor, you can also add in some chopped green onions or a drizzle of balsamic vinegar.
Of course, you can go over the top just like in my image above and add olives, capers, carrots, red peppers and whatever else you want.
Once everything is mixed together, simply pop the salad in the fridge to allow the flavors to meld. Tuna rice salad makes a great lunch or light dinner and can be easily tailored to your taste.
11. Stuffed peppers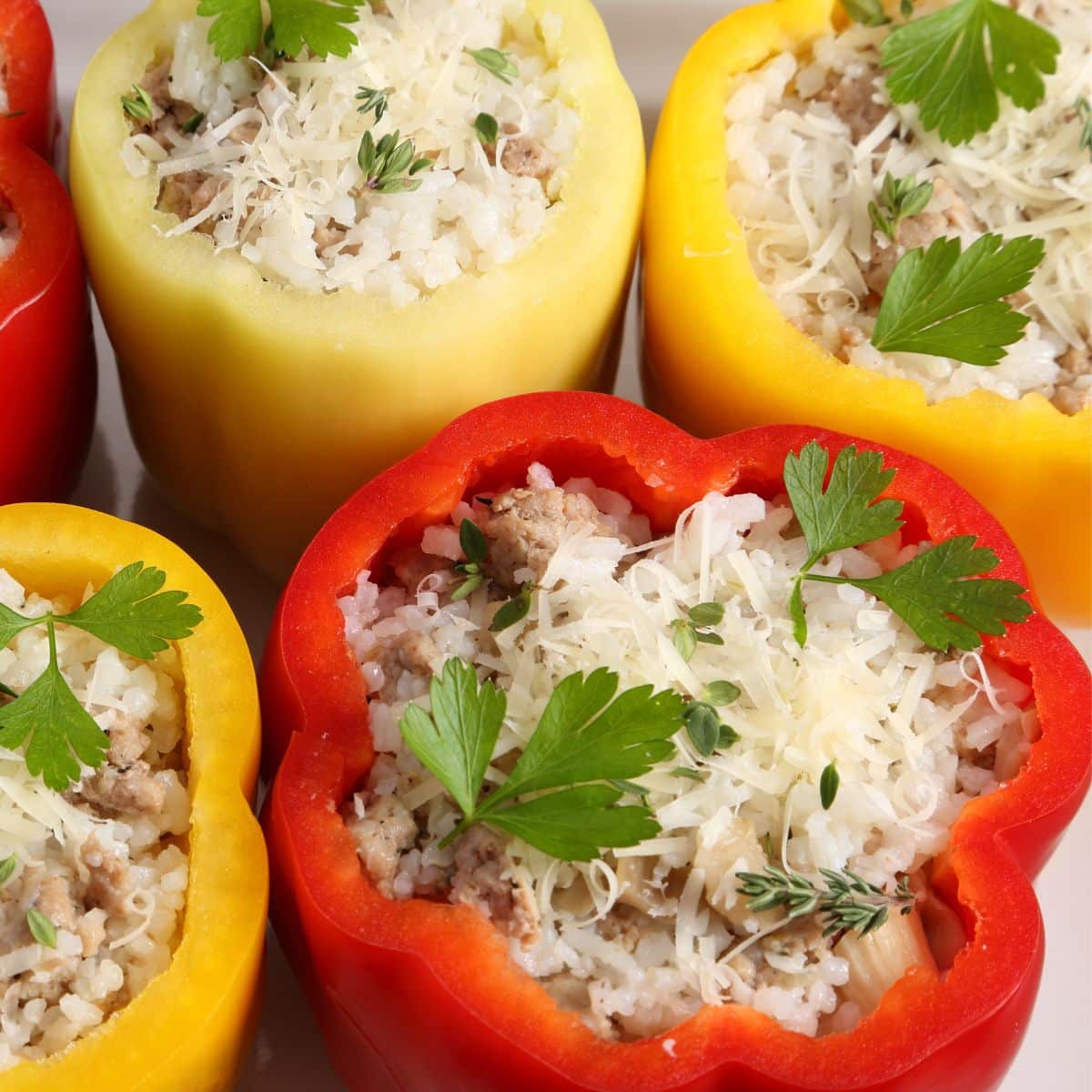 Make stuffed peppers! They're easy to make and only require a few ingredients that you likely already have in your kitchen.
Cut the tops off of the bell peppers and remove the seeds. Mix the rice with some diced tomatoes, grated cheese, chopped onion, garlic powder, oregano, salt, and pepper in a bowl. Stuff each pepper with the mixture until they're full. Place the peppers in a baking dish and bake at 350 degrees for 25-30 minutes.
You might want to try these risotto stuffed peppers too.
12. Rice pakoras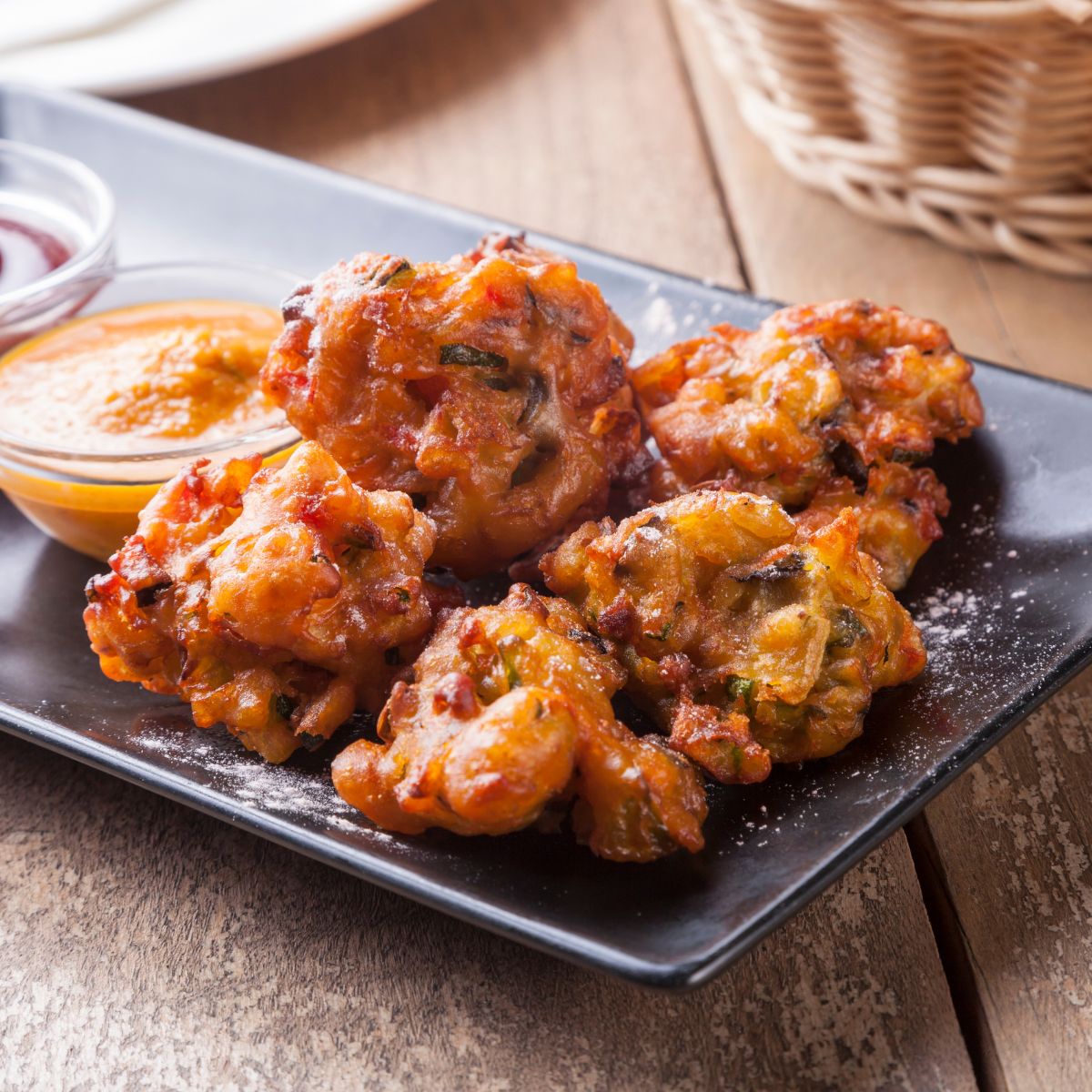 Rice pakoras are another delicious way to use up excess rice. They're made with chopped onions, green chilies, cilantro and a few other veggies and spices, then fried until golden brown on both sides. YUM!
Serve with chutney or ketchup for a delicious snack or light meal.
Here's an easy recipe for rice pakoras.
13. Breakfast rice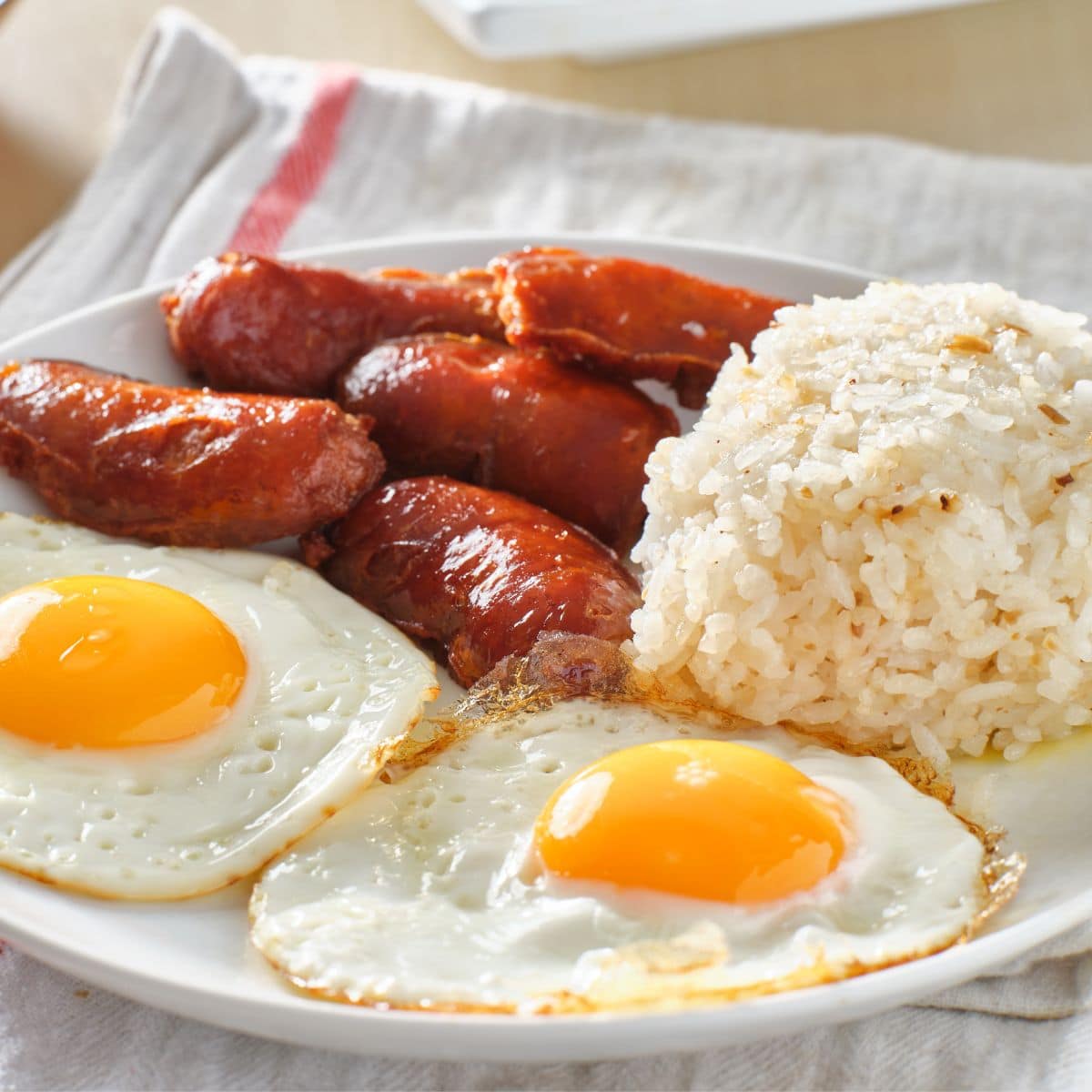 Breakfast rice is a popular breakfast food in many parts of the world, particularly in Asia. The dish is simple to make and can be easily customized to suit individual preferences.
Breakfast rice can be served with a variety of toppings, such as eggs, vegetables, meat, or fish. It can also be flavored with soy sauce, vinegar, or other seasonings.
How to Extend the Life of Your Leftover Rice
There are a few things you can do to extend the life of leftover rice.
First, store it in an airtight container in the fridge. This will help to prevent bacteria from growing.
Additionally, you can add a bit of lemon juice or vinegar to the rice before storing it. This will help to keep it from drying out.
Finally, be sure to reheat leftover rice thoroughly before eating it. This will help to kill any bacteria that may have developed.
What to Do with Leftover Rice FAQ
What can be made from leftover rice?
Leftover rice can be used to make a variety of different dishes. Fried rice is a popular option, and it can be made with a variety of different vegetables and proteins. leftover rice can also be used to make rice pudding or risotto.
And, if you're feeling really creative, you can even use leftover rice to make a rice cake. So, next time you have leftover rice, don't throw it out - get creative and see what you can come up with!
How long is leftover rice good for?
Leftover rice is best if used within 3-5 days. After that, the quality starts to decline and the risk of food poisoning increases. If you're not sure how old your leftover rice is, it's best to err on the side of caution and throw it out.
How long can you keep cooked rice in the fridge?
The answer depends on a few factors, including how the rice was cooked and stored, and whether it has been contaminated with bacteria. Generally speaking, cooked rice can be stored in the fridge for up to four days. However, it's important to make sure that the rice is cooled quickly after cooking, as warm temperatures can encourage bacterial growth. When in doubt, throw it out!
How can you tell if cooked rice has spoiled?
The main signs that your leftover rice has gone bad are a change in color or texture, an off smell, or mold growth. Cooked rice should be white or cream in color, and each grain should be distinct and firm. If the rice has changed color or become mushy, it's a sign that it's gone bad. Cooked rice also has a slightly nutty smell, so if it tastes sour or smells off, it's best to throw it out. Finally, if there are any visible signs of mold growth, it's time to toss the leftover rice.
What can I add to plain white rice?
One simple way to dress up plain white rice is to add some sautéed vegetables: garlic, onions, and peppers are all great options. Another idea is to make a fried rice by adding eggs and leftover meat. Finally, for a sweet treat, add some fruit or nuts and a drizzle of honey.
So, What Can You Do With Leftover Rice?
So, there you have it: everything you need to know about leftover rice! There are no shortage of ideas for using your extra rice and now you have a list you can work from to find some delicious recipes. Now go and enjoy your delicious leftovers without worry.