A heart healthy diet may be confusing to you. It is for many people, but don't worry. I'm going to help you understand what this even means and how you can choose healthier eating habits for yourself and your family. February is Heart Health Month, but any month is a good time to review how to eat for better heart health. And any day is a good day to start eating healthier. In fact, the best way to improve your diet is to just take it one day at a time, one meal at a time. Make better choices and replace small things and work your way up, if the transition feels too big for you at the start. Let's dive deeper into what it means to eat "heart-healthy".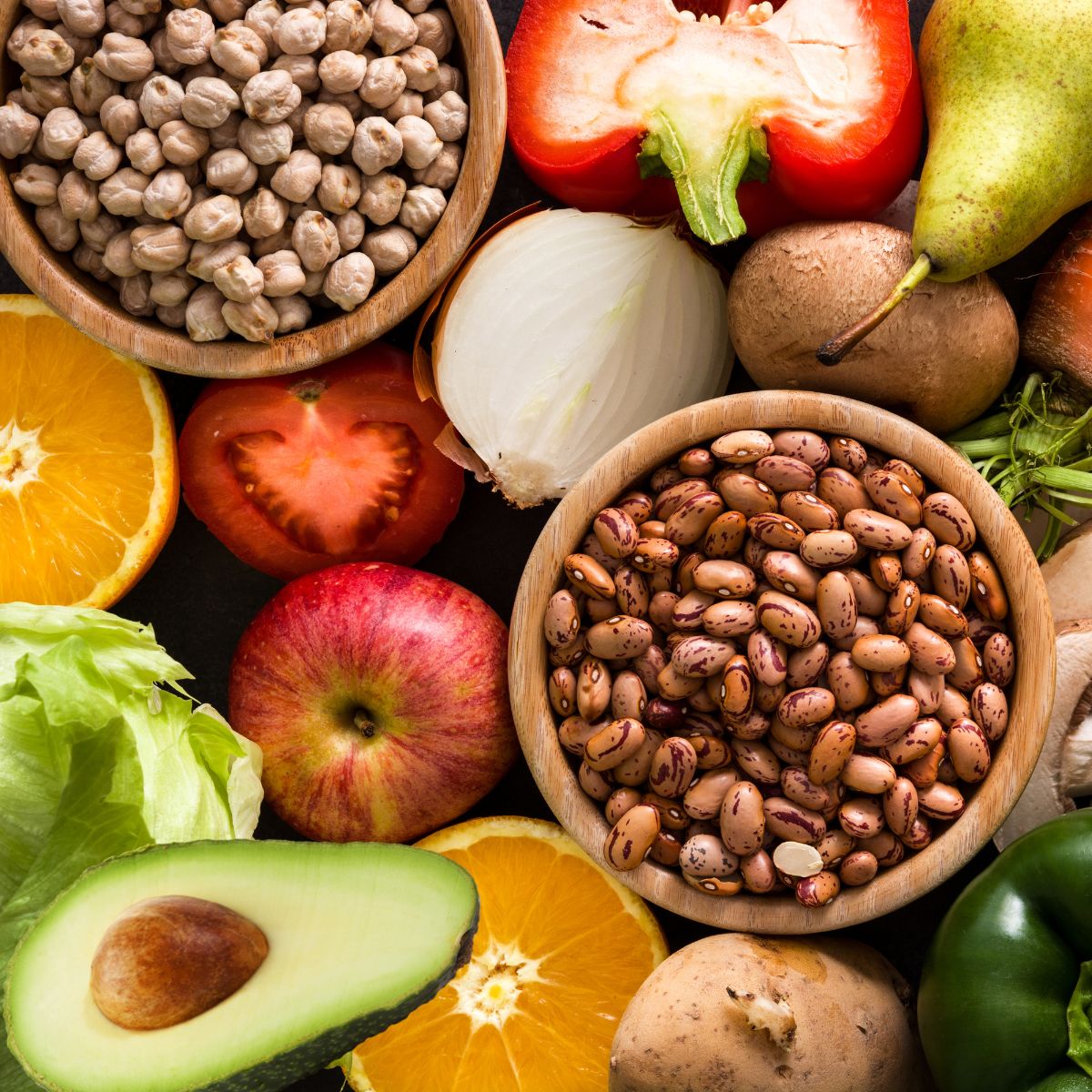 How should I eat for heart health?
Better heart health starts with a heart healthy diet. I don't know about you, but everything in my life starts with food.
Good food is the highlight of my day!
Food with flavor and depth and creativity makes my heart happy.
I grew up eating meat, potatoes and a vegetable for dinner nearly every day, unless we had a casserole. Our meals were always meat-centered, but that isn't always the case these days. There's more to making heart-healthy meals than plopping the three basic food groups on a plate.
You can make better heart choices at each meal with even the small things you do. For example, lowering your intake of sodium is a great start. You can limit or reduce the salt you consume by not adding any to your dish after it's been cooked. You can also limit it by choosing foods that don't have a lot of (or any) added sodium. Eating too much salt leads to high blood pressure, which is a potential risk factor for heart disease. So, this is just one small but simple way that you can eat better for your heart.
You can also eat for heart health by choosing specific foods that are part of a heart healthy diet, and that's what I want to tell you all about next.
What Does a Heart Healthy Diet Consist Of?
The foods we eat impact every part of our bodies and minds. This includes all of our organs, like the heart. Your heart is a very important part of your body and it's important to do your best to keep it working its best. One way to do this is through regular exercise. Another way to do this is through your diet. When you choose foods that are healthy for your heart and avoid foods that are not so good for your heart, you give your heart the best chance at health for longer in life.
A heart-healthy diet consists of foods that are good for the heart, and avoiding foods that are bad for the heart. We'll go into more detail about what those are below. But it's also important to know the foods that are bad for your heart, such as foods that increase your "bad" cholesterol because this leads to clogged arteries and makes the heart have to pump harder, putting strain on it.
A heart healthy diet can help reduce your risk of high blood pressure, cardiovascular disease, and high blood cholesterol levels. It lowers your overall risk of heart disease and can be especially important if you are already susceptible to heart problems because of your family history.
Here are some foods to consider.
Tasty heart-healthy foods
Here are some foods to eat that are good for your heart. And they also taste delicious!
Salmon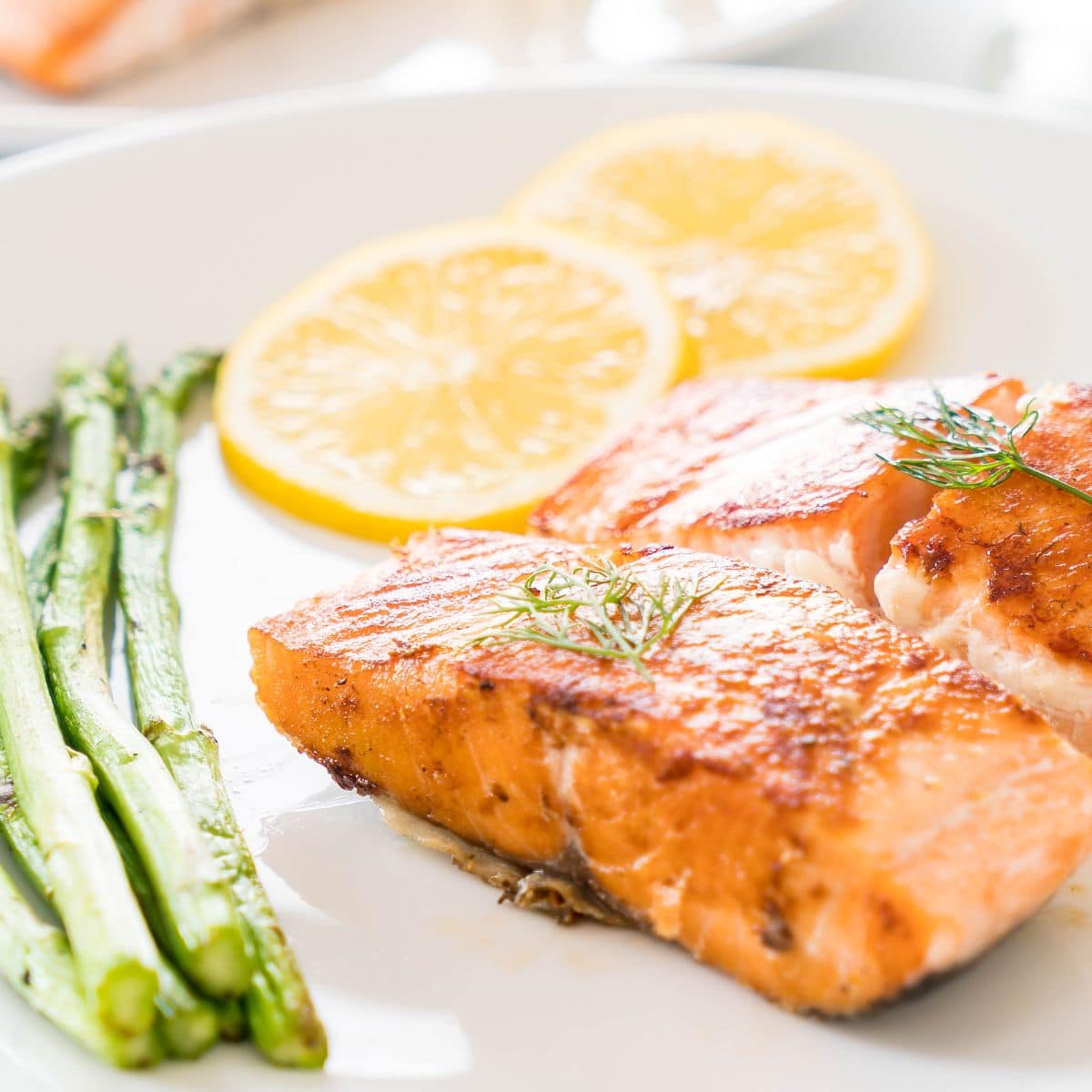 Salmon is high in omega-3 fatty acids and these help decrease your risk of abnormal heartbeats. It can also help lower triglycerides and slows the growth of plaque in your arteries and this also lowers your blood pressure.
Flaxseed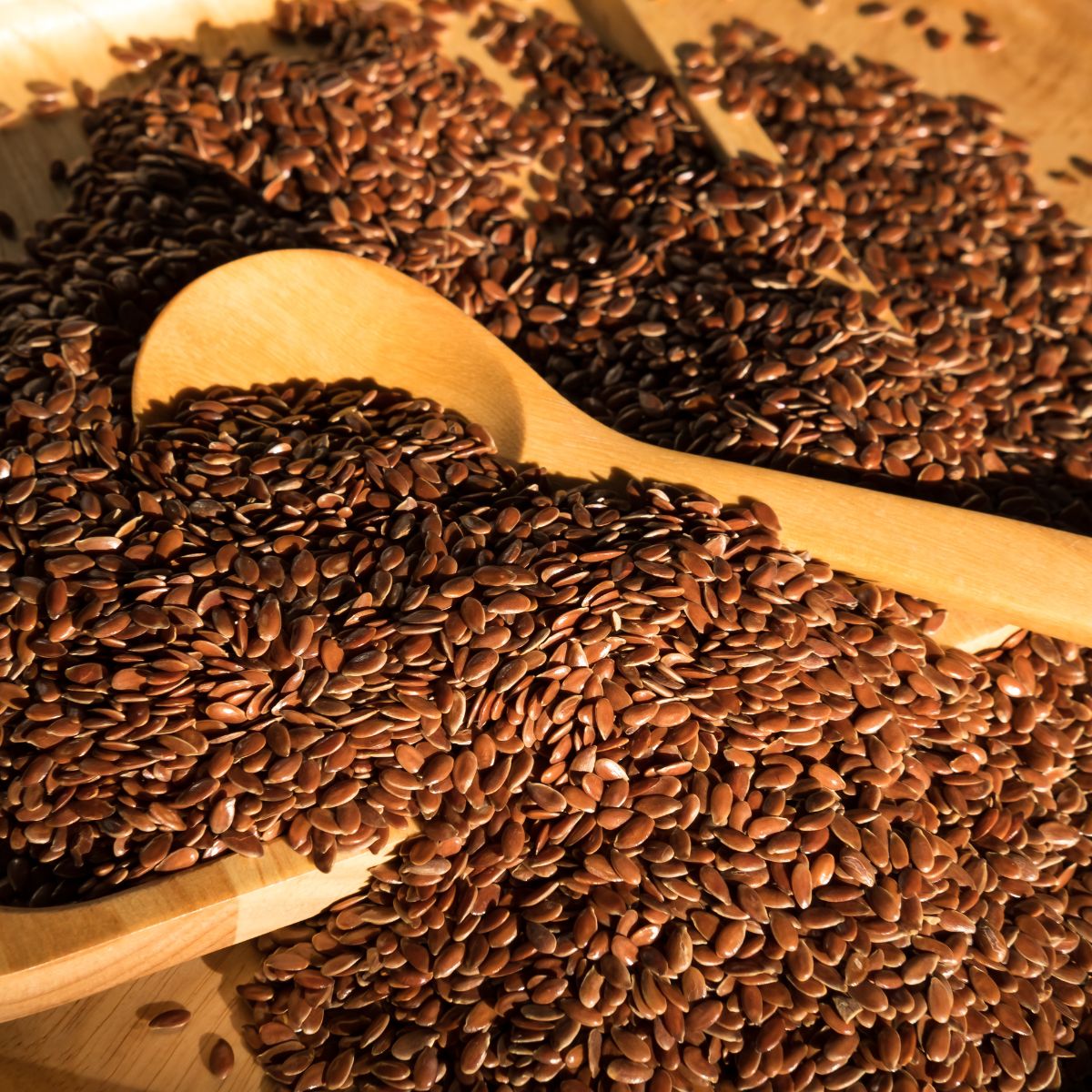 Another great option is ground flaxseed. It also has omega-3s and it has soluble and insoluble fiber. It's a very high source of lignans, that have antioxidant qualities.
Beans - especially black and kidney beans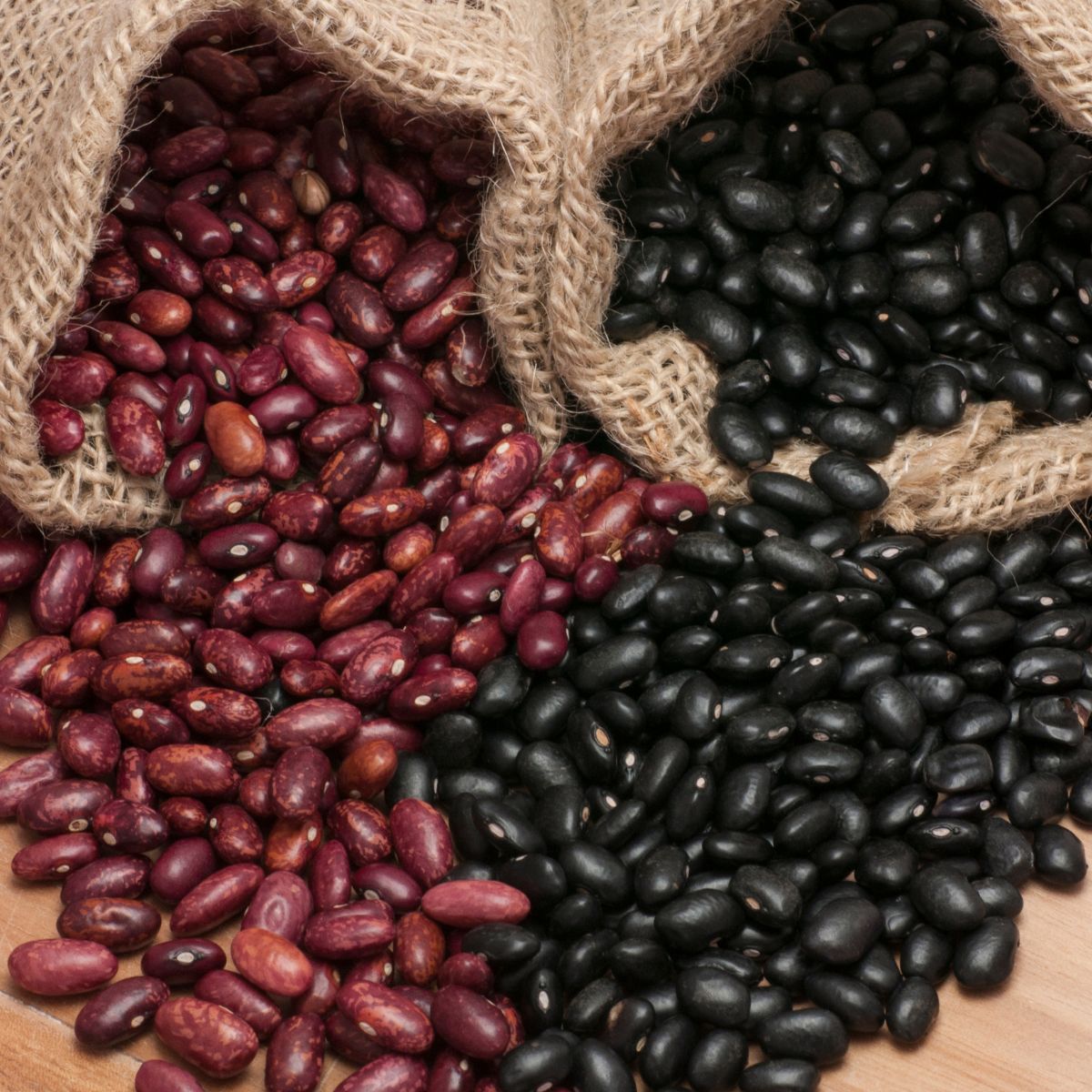 Beans are a great source of fiber, niacin, B-complex vitamins, folate, magnesium, calcium, and more. They are a versatile food that can be served with anything and are also used as a good meat substitute.
Oatmeal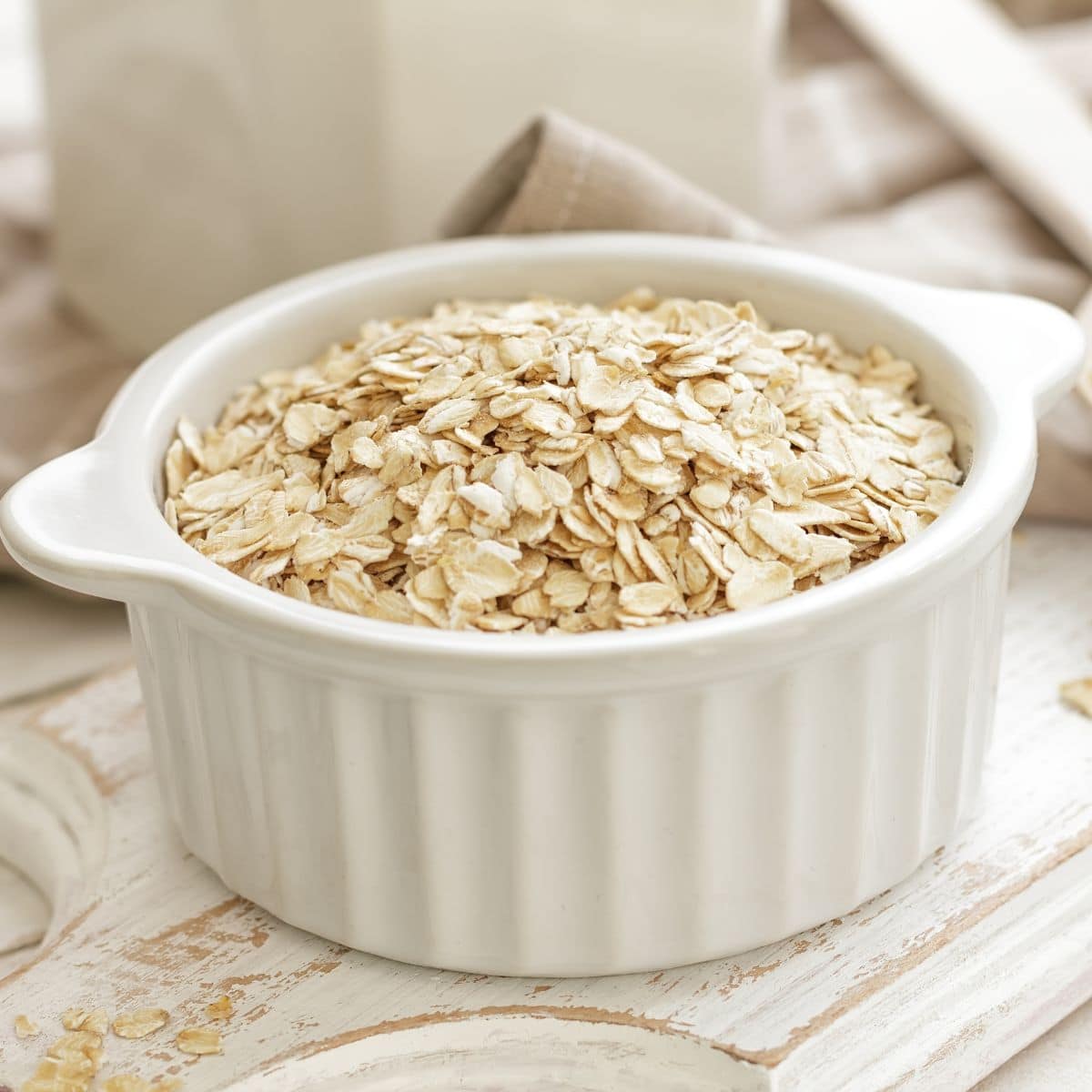 Oatmeal is not just for breakfast. This is a good source of fiber and omega-3 fatty acids and it also has nutrients like magnesium, iron, and potassium. You can also top it with some fresh berries for added antioxidants.
Printable List of Heart-Healthy Foods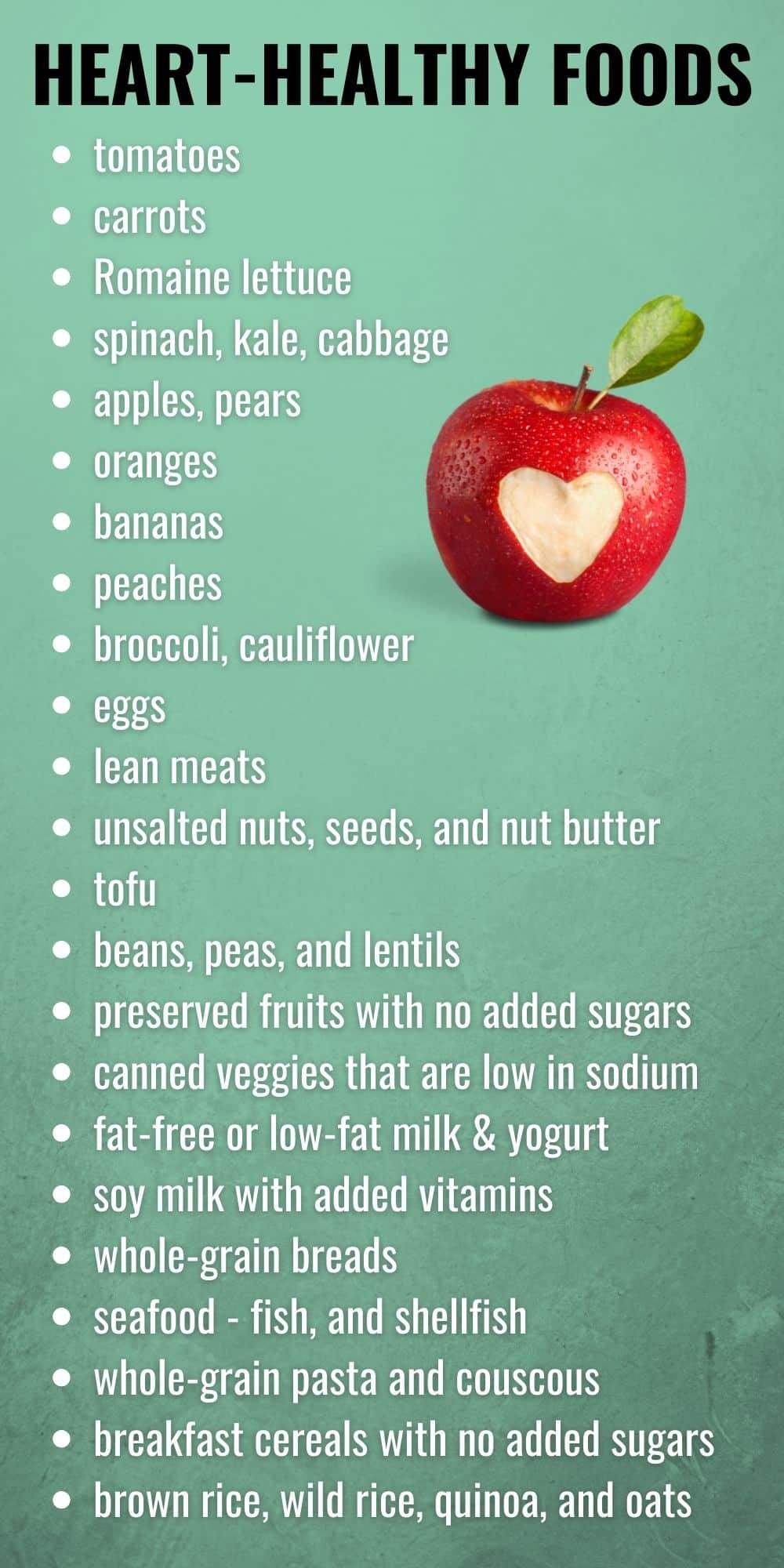 So, what are some specific heart-healthy foods? Here's a great list to start with:
tomatoes
cabbage
carrots
Romaine lettuce
spinach
kale
apples
oranges
bananas
pears
peaches
broccoli
cauliflower
eggs
lean meats
unsalted nuts, seeds, and nut butter
tofu
beans, peas, and lentils
canned, frozen, or dried fruits that have no added sugars
canned veggies that are low in sodium
fat-free or low-fat milk
low-fat or fat-free yogurt
soy milk with added vitamins
whole-grain bread, bagels, English muffins, and tortillas
seafood - fish, and shellfish
whole-grain pasta and couscous
breakfast cereals with no added sugars
brown rice, wild rice, quinoa, and oats
Make Good Choices
A heart healthy diet is about making good choices most of the time. I believe you can eat anything you want, but some things should be eaten only in small amounts or rarely. Although I am Type II Diabetic and I have previously suffered a heart attack, I still eat a bite or two of dessert and I don't deny myself meat. But I don't eat meat every day nor do I ever eat a 12-ounce steak. As the saying goes, "everything in moderation."
I focus on a heart-healthy diet, eating lots of fruits and vegetables, a little bit of protein, healthy fats, and good whole grains. Because I am dairy intolerant and sensitive to gluten, I'm careful what I eat. I believe I healed myself with food. And I lost 40 pounds in the process, fully controlling my diabetes and heart disease.
You should also minimize your intake of foods with added sugars, alcohol, and salt.
Use healthy fats and oils
When cooking, you can choose vegetable oil (corn, olive, peanut, safflower, canola, or soybean) instead of butter. You can also use low-fat or light mayo instead of full-fat. Choose oil-based dressings like balsamic vinaigrette or Italian salad dressing instead of creamy dressings like ranch.
Avoid processed foods
Whenever possible, avoid processed and packaged foods. Fast foods and frozen foods are also okay now and then, but when eaten on a regular basis, they can have lasting impacts on your body, including your heart.
Watch Your Portion Control
The first rule of a heart healthy diet is to watch your portions. Fill up your plate only once; don't go back for seconds. I try to follow the recommendations of the American Diabetic Association exchange list, which is darned confusing. In my opinion, it is confusing because the serving size is ridiculously small. For instance, one serving of cheese is one ounce. That's about a 1-inch cube of cheese. Instead of saying you can eat 3 ounces of cheese, the nutritionist says it's okay to eat three servings.
Memorize
It takes a good bit of memorization to use the Diabetic Exchange Diet. I find this printable Diabetic Exchanges PDF from the University of California to be an excellent resource.
Use The Plate Method
Because the Diabetic Exchange Diet is so complicated, I suggest you use the "plate method" for portion control. Using a 10-inch plate, fill half your plate with fruits and vegetables (raw is best, but cooked is okay, too). Add lean meat or fish on one-quarter of the plate and fill the other one-quarter with whole grains or starchy vegetables. You'll be on the simpler path to a heart healthy diet in no time. I explain the plate method in full detail here.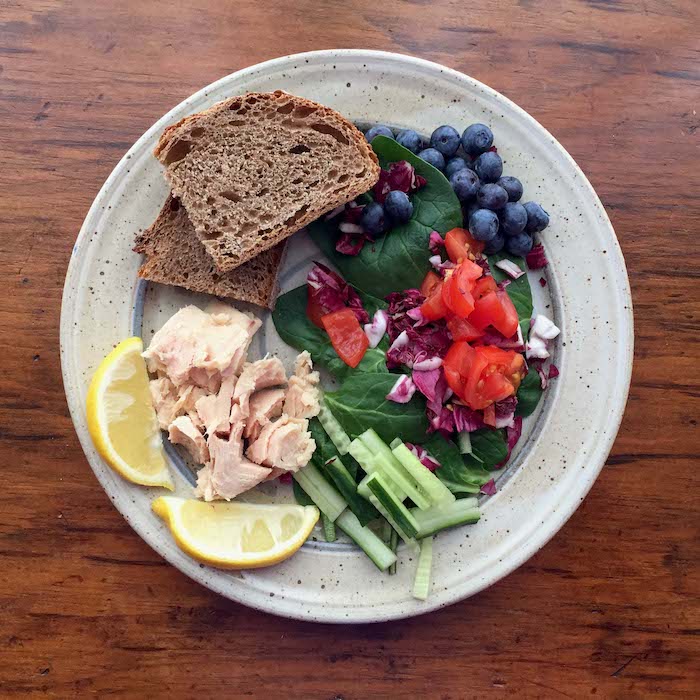 Variety is the spice of life
Your body needs a wide range of foods to get all the nutrients it requires. That's why you should rotate the foods you eat and "eat the rainbow." Fruits and vegetables come in a variety of colors and contain different vitamins and minerals. By changing up your diet, you will start to get better nutrition, a wider variety of nutrients, and begin to heal your body. Eating different foods makes meals more interesting, too.
Try to eat at least one greens-containing salad each day. Greens are filled with fiber and micronutrients that are essential to a healthy body. Dr. Terry Wahls in her book The Wahls Protocol (affiliate link) recommends three cups of greens a day. That's a lot! But if you eat that much, you will build up the good bacteria in your gut while also feeling "fuller" so you are less likely to reach for high-calorie snacks.
Rotating what you eat also has the benefit of reducing cravings while keeping food sensitivities at bay. Dr. Doris Rapp in her book, Is This Your Child? Discovering and Treating Unrecognized Allergies in Children and Adults (affiliate link) suggests foods to which you may be sensitive should not be eaten any more often than every 12 days. What a good way to get an assortment of foods in your meals.
What to Eat & What to Avoid
The often-touted Mediterranean Diet is a good heart-healthy diet choice. It is primarily a plant-based diet, supplemented with healthy fats and a bit of meat or fish. According to the Mayo Clinic, the "main components of the Mediterranean diet include:
Daily consumption of vegetables, fruits, whole grains, and healthy fats
Weekly intake of fish, poultry, beans, and eggs
Moderate portions of dairy products
Limited intake of red meat"
The American Heart Association agrees with the Mediterranean Diet, saying that for a healthy heart, these are the foods you should be eating on a regular basis:
Fruits and vegetables (fresh or frozen; or low-salt, low-sugar are best)
Whole grains (the ones with all the fiber)
Legumes and beans
Nuts and seeds (be careful, they are high in fat)
Plant-based proteins (like quinoa, peas, and meat substitutes)
Lean meat (for instance, skinless poultry or lean roast beef) and fish (especially oily fish like salmon with Omega-3 fatty acids)
Healthy fats (in moderation), including olive oil, canola oil, vegetable oil, and avocados
Herbs and spices (limit salt)
You'll want to limit these foods:
Animal fats/saturated fats, including butter, lard, and bacon grease
Sodium (salt)
Sugar
Red meat and fatty meats
Processed foods (for example, refined carbohydrates with added sugar, luncheon meats, and processed grain)
Full-fat dairy
Coconut and palm oil
Eggs
Anything with trans fats listed on the label should be avoided.
Guidelines for Eating Out
Eating out can be a fun experience, an enjoyable time with family and friends, or even part of a celebration. There's nothing wrong with eating out, especially sporadically, but when you are keeping to a heart-healthy diet, how do you know what to choose?
First off, know that if it's just an every-now-and-then thing, you probably don't have to worry that much about what you're eating. Unless you've had prior heart events or your doctor has placed you on a restrictive diet, it's okay to have dinner out now and then.
If you eat out more frequently, then you may want to be more particular about the menu.
But IT AIN'T JUST THE DIET
I'm here to tell you it ain't just the diet that is packing on those extra pounds. At least, it wasn't for me. I couldn't keep weight off for love nor money. When I stopped eating the foods that caused my food sensitivities and seasonal allergies, I lost more than 40 pounds. The weight just slipped off and stayed off.
Healthy Recipes To Try
Disclaimer: The author is not a health professional or nutritionist. She is offering her research and personal reflections about her health journey and is not providing any type of medical or nutritional advice. This post is for informational purposes only. It is offered as a tool for people to discover their own suspected health issues, food allergies, intolerances, and sensitivities. Readers are highly encouraged to read, write, and reflect on the ideas presented. Consult your healthcare professional before initiating any dietary or exercise program.