If you love eating salads and want to always have some ready in a pinch, you need to know how to meal prep salads and keep them fresh. A quick salad makes a great lunch idea on the fly, or if you're trying to eat better and you want to work more greens and other healthy veggies into your daily diet.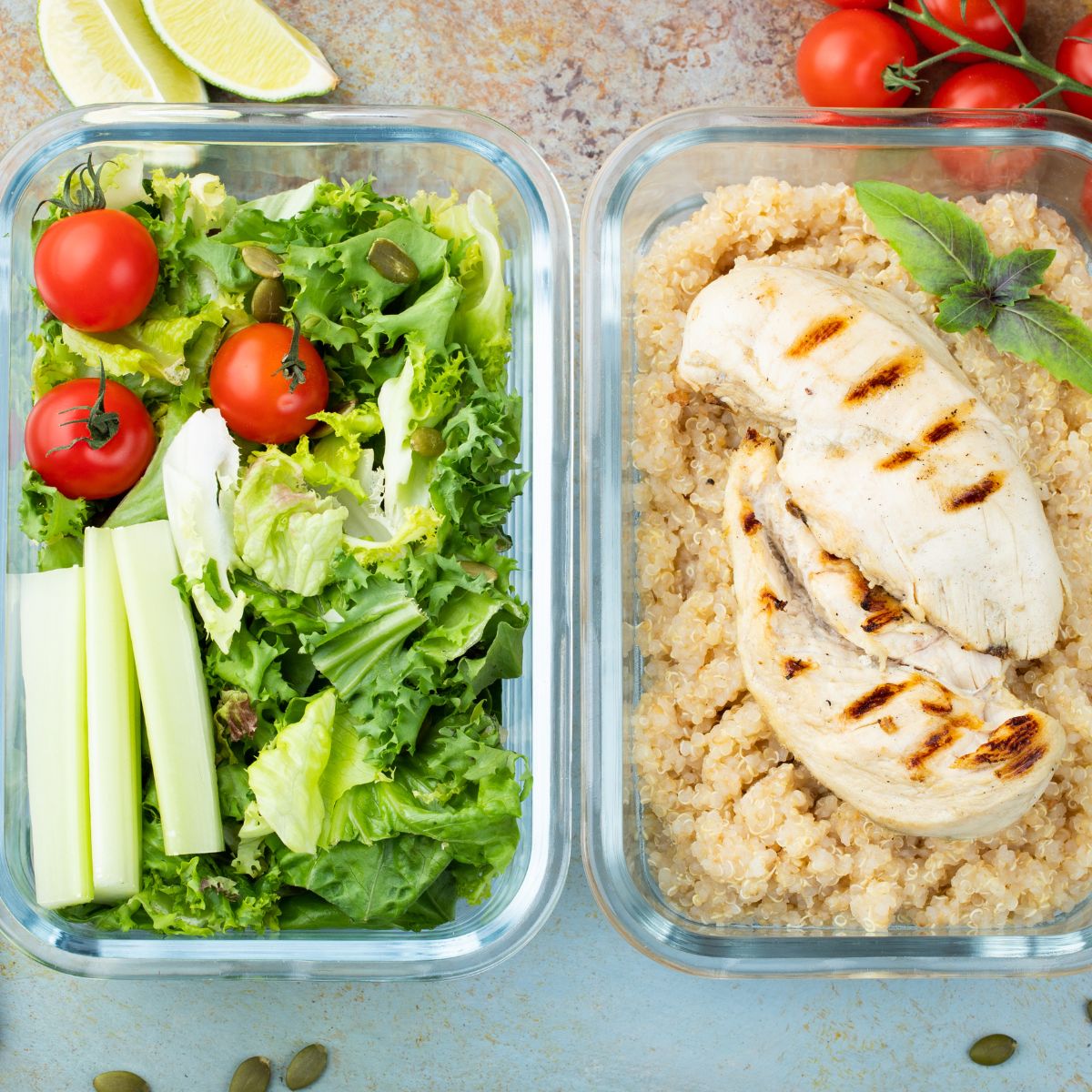 Salad is a good source of vitamins and minerals and can be a way to get more fruits and vegetables into your diet. Prepping salad for the week can also help you save time and money. You can make a salad ahead of time and store it in the fridge for up to five days. Salad prepping is a great way to meal prep for the week. It's simple, quick, and easy to do. Plus, it's a healthy way to eat.
However, the main drawback is that the salad can start to wilt or not feel as fresh, the longer it sits in the fridge. What are some ways to avoid this and keep fresh salad nearby and ready to eat? Let's take a look.
Related: Vegetarian meal prep with recipes
How to Meal Prep Salads and Keep them Fresh
No one wants a soggy salad! But sometimes when you prep them in advance, this is what happens. When you want to prep your salads in advance and keep them fresh, there are some steps you can follow, particularly with the preparation phase that will help them stay crisp longer. Let's explore.
Here are some tips: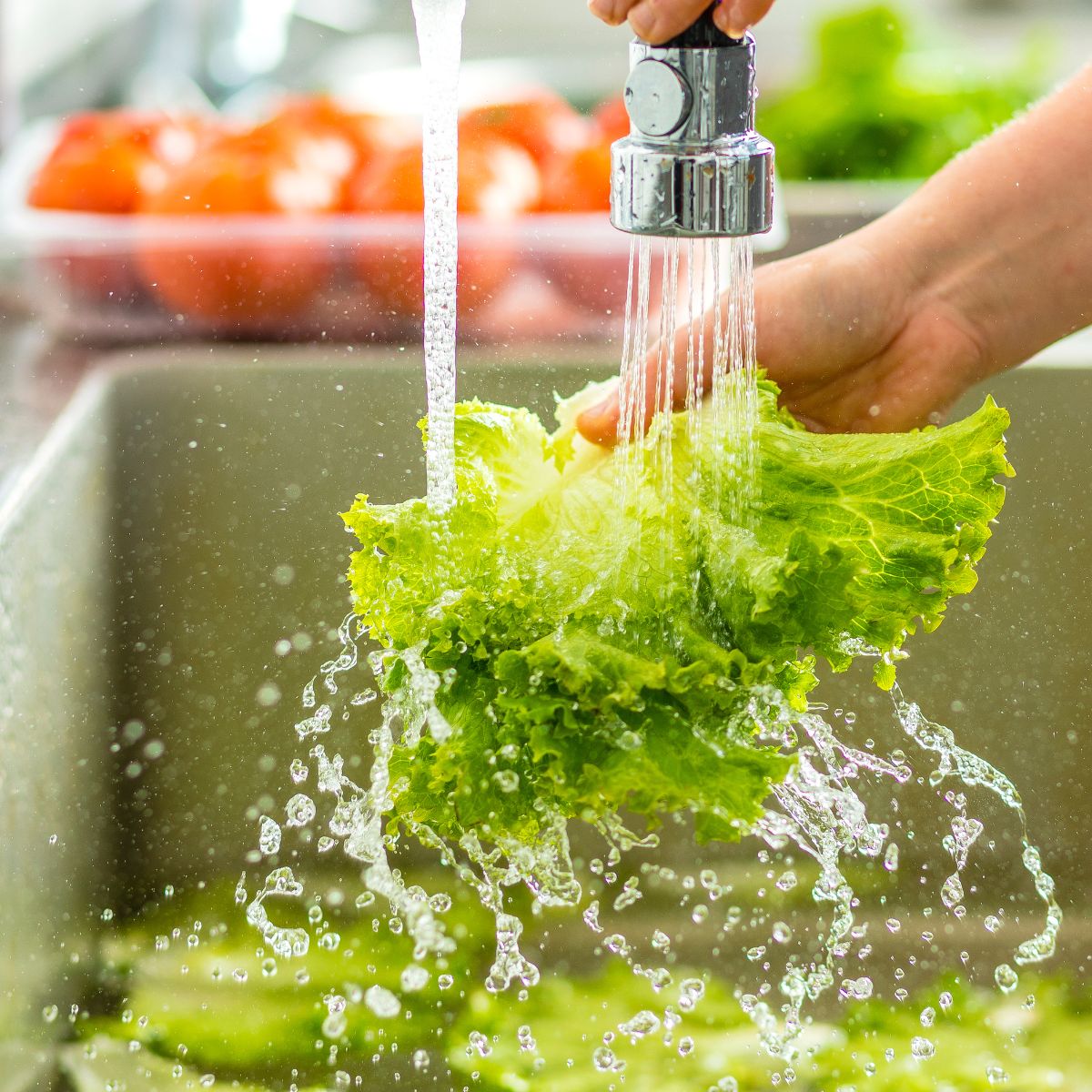 Wash salad greens thoroughly in cold water, then spin them dry or pat them with a paper towel.
If you're not going to eat the salad right away, store the greens in a covered container lined with a clean paper towel.
Before adding dressing to the salad, place the greens in a salad spinner and spin them again to make sure they're completely dry. Better yet, keep the dressing separate.
To keep salad ingredients like cherry or grape tomatoes, onions, and cucumbers from getting soggy, add them to the salad just before serving.
Store salad in glass containers in the fridge for up to five days, for most salad ingredients. After that, it's best to compost it or throw it away.
Meal-prepping fresh salads
The best way to prep and keep your salad fresh is not to put all the ingredients together right away. Instead, you want to prep the different ingredients but not mix them all together until you're ready to eat. Here are some steps.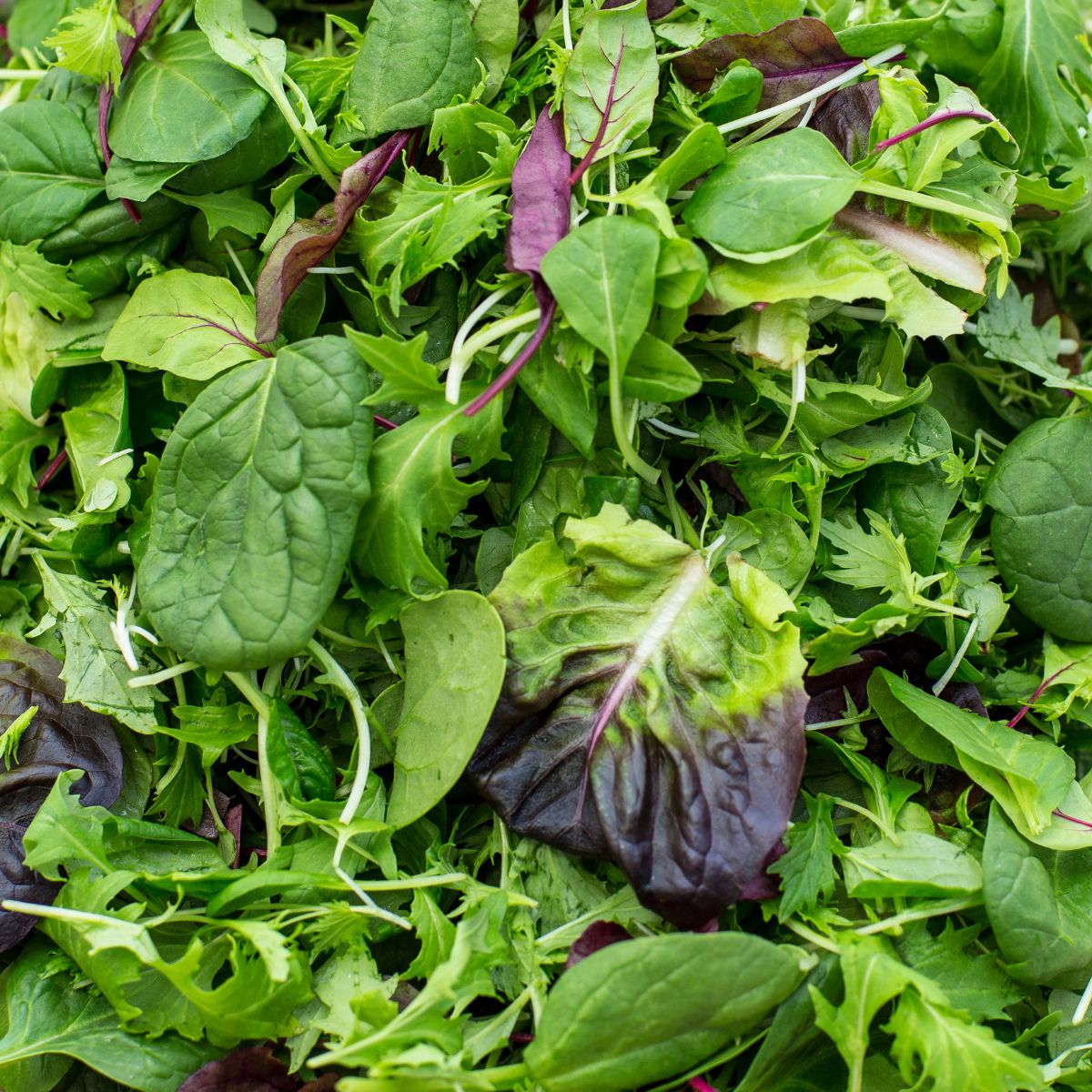 Start with your base – The first step is to prep your salad base. It will stay fresh longer if you make your base with firm vegetables. You can use kale, cabbage (try both green and purple cabbage), romaine, or iceberg lettuce, and other leafy greens.
Add more vegetables – Next, you can add more vegetables to your base. If you're putting the veggies in directly, they need to be firm vegetables like carrots, broccoli, cauliflower, or celery. You can also use corn, snow peas, onion, and more. Chop them up and add them to your base salad. However, if you're using soft veggies, you should chop them up and store them in a separate container, to be added to the base when ready to eat.
Prep your proteins – Now you want to choose and prep your proteins. Meat or meat alternatives, beans, quinoa, lentils, or rice are all options for a filling salad. You can prep these ahead of time and store them in a separate container. They'll be ready to go but add them to your salad base only when ready to eat. This helps prevent a soggy salad.
Plan your toppings – And lastly, you can prep a variety of toppings. Typically, these won't go on until last, so store them separately and add on when ready to eat. This can include nuts, pumpkin and sunflower seeds, dried fruits, cheese, or olives, for example. And make sure to include some crunchy toppings too, such as tortilla chips, slivered almonds, roasted chickpeas, toasted coconut chips, bread croutons, etc.
Choose your dressing – Finally, if you're going to use a dressing, you'll want to plan this as well. Don't put the dressing on yet because it will make your salad mushy. But it helps to know which dressing you plan to use, and you may even want to place it in a small container that you can bring with you if you're prepping salads to have at work or away from home.
There are so many delicious things you can add to a salad like black beans, cherry tomatoes, green onions, black pepper, goat cheese, and more. It's all about choosing the right fresh, tasty ingredients for your needs and then prepping them well so you can maintain that freshness and good flavor when you're ready to eat.
Some people like to use glass containers for their salad prep, and you may have even seen people prepare jar salad in Mason jars (or similar style).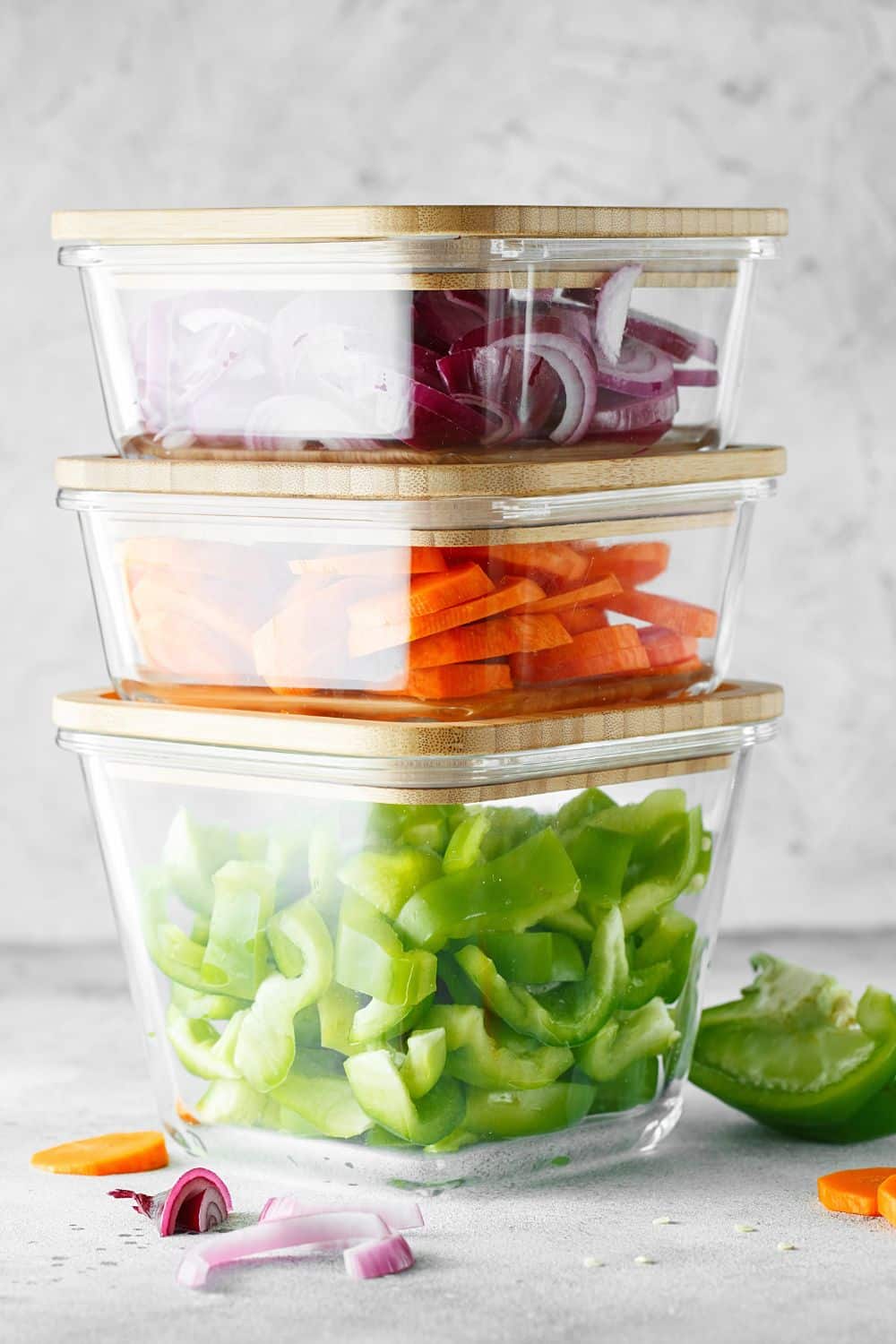 Salad Recipes You'll Love
Here are some salad recipes to get inspired.
And if you'd lie to tray your hand at a homemade salad dressing, I have a few that are not only easy but delicious too!
How to Meal Prep Salads and Keep them Fresh FAQ
Here are some questions people commonly ask about meal-prepping salads.
How long can meal prep salad last in the fridge?
Typically, prepped salad can last from 3 to 5 days in the fridge. When it's prepared with clean, dry ingredients and stored properly in the refrigerator, you can make it last the longest.
Can you prep salads for the week?
When using fresh ingredients, you can! It's easy to make a big batch of salad that will last you all week long. Simply chop up your favorite salad ingredients and store them in airtight containers in the fridge. When you're ready to eat, just add dressing, and voila - a healthy, delicious salad that's ready in minutes.
How do I keep salad fresh longer in the fridge?
Do you want to keep the salad longer in the fridge? Your best bet is to prep accordingly. You can wash, dry, and chop the ingredients but keep them separated until you're actually ready to eat. Don't add your meats/proteins or your dressing until just before eating.
How do you keep salad mix fresh for a week?
You can keep the salad mix fresh for up to a week by storing it in an air-tight container with a paper towel under it and one on top of your washed and dried salad leaves. Don't add any other ingredients to your salad mix until you're ready to eat. These added ingredients are what can quicken your salad's degradation or spoil when it's stored for too long.
Conclusion
Meal-prepping salads is a great way to save time and money, and it's also a healthy way to eat. So go ahead and prep those salads for the week - your body will thank you!