Spoil your mom with one of these five easy Mother's Day brunch ideas. No matter how old you are, your Mom will surely appreciate a scrumptious home-cooked brunch on Mother's Day, won't she? Some of these meals can be made the night before with little fuss in the morning. Whip up a delicious meal for her on Mother's Day.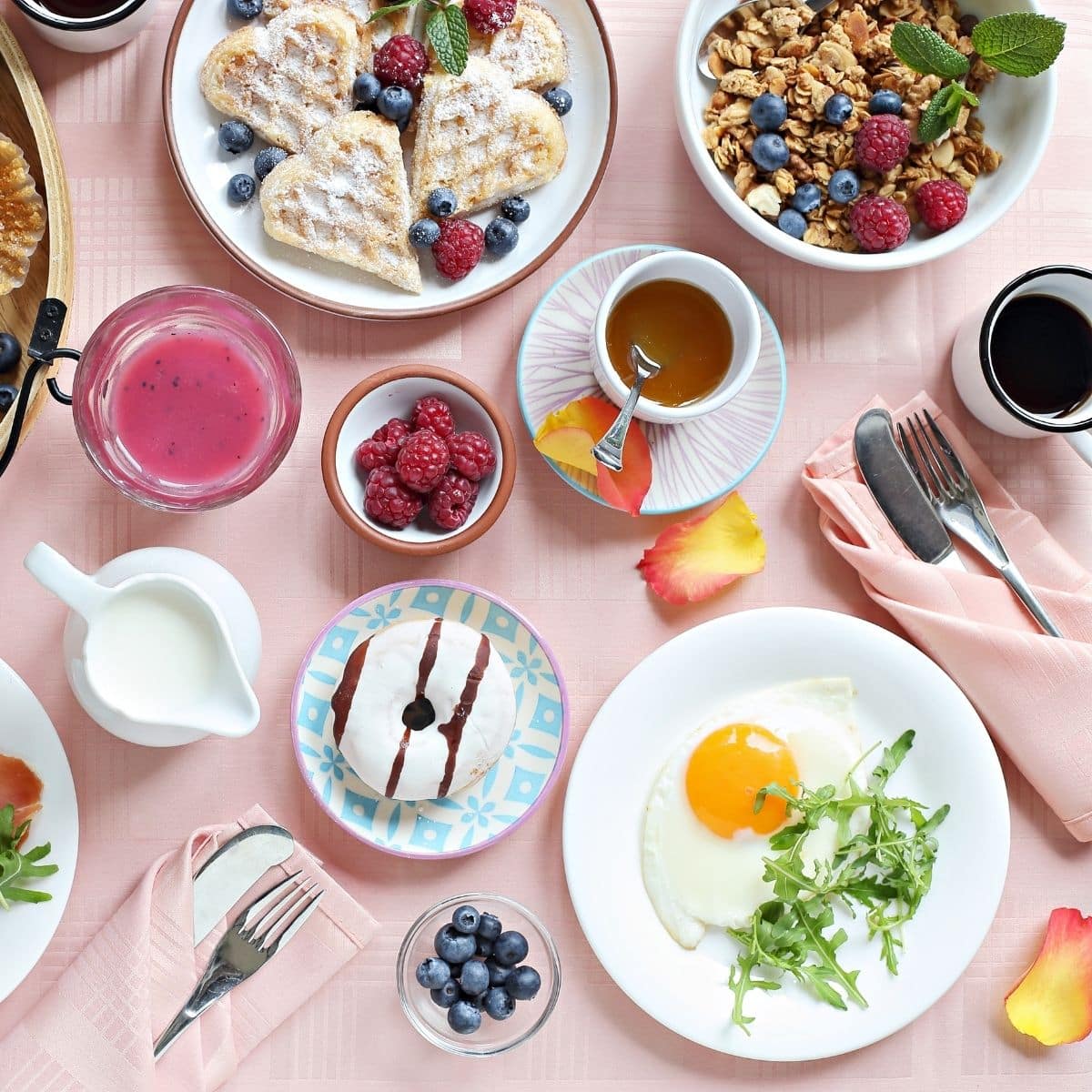 5 Easy Mother's Day Brunch Ideas To Make Her Feel Special
1. Traditional mother's day brunch menu
Who wouldn't love waffles, eggs, and berries? Waffles do take a little while to make, but they are so, so good!
Light and fluffy gluten-free waffle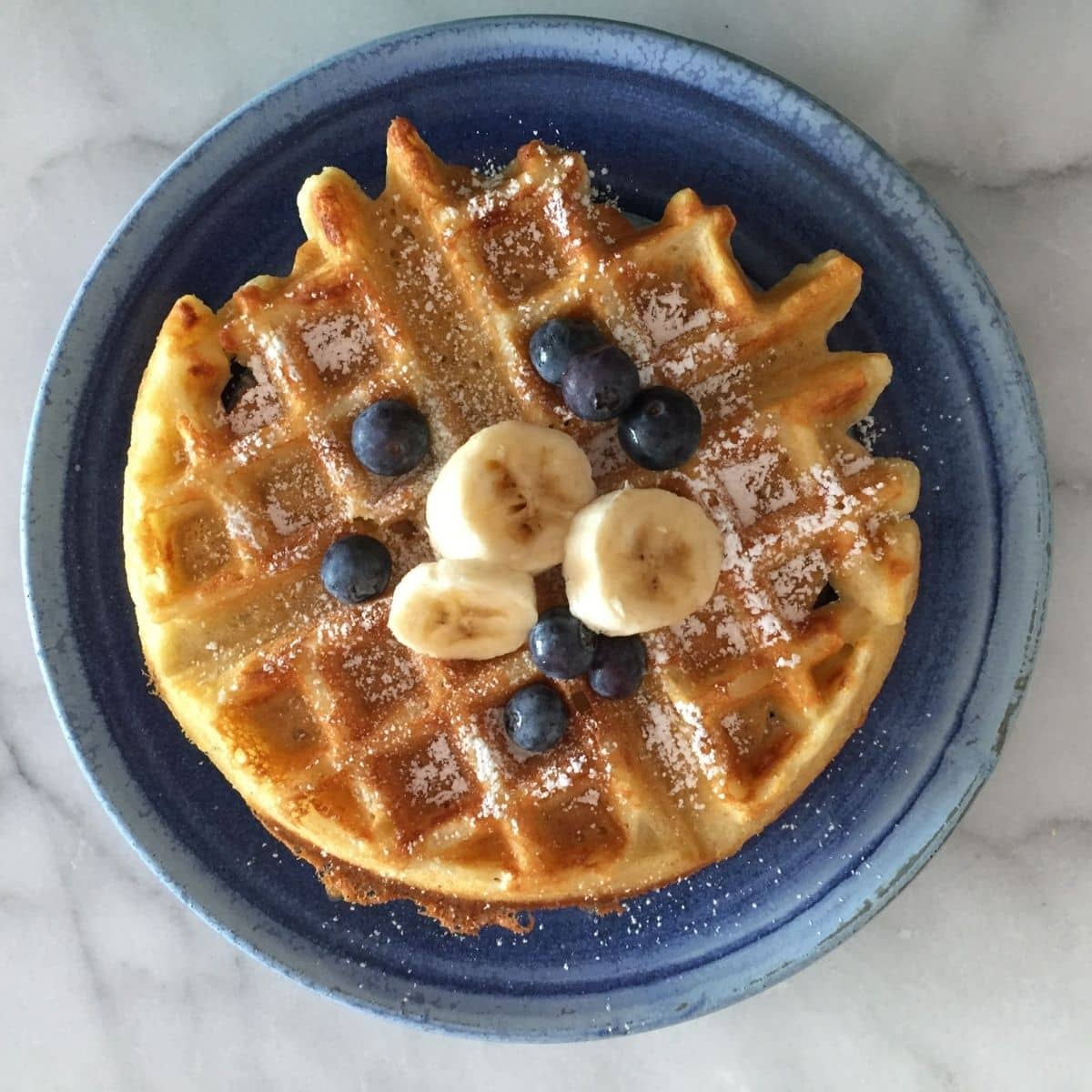 The favorite waffle recipe in our house is this Light Fluffy Gluten-Free Waffle. It is airy, crispy, and worthy of all that maple syrup you love to pour over it. Make it with your fancy waffle maker and serve it immediately. Or keep it warm in a low oven (250F degrees) until everything is ready to eat simultaneously.
Here's an idea: You can also make these waffles ahead. Cook, bake, let cool, wrap them up in plastic wrap, and freeze. Pull a waffle out of the freezer when you want to eat it, and toast it in your toaster. (You'll never want commercially frozen waffles again!)
I use butter in the recipe, so it is not dairy-free, but substitute your favorite vegan "butter" and this amazing waffle is gluten-free and dairy-free. Mom is going to love it, paired with poached eggs and fresh berries.
Poached eggs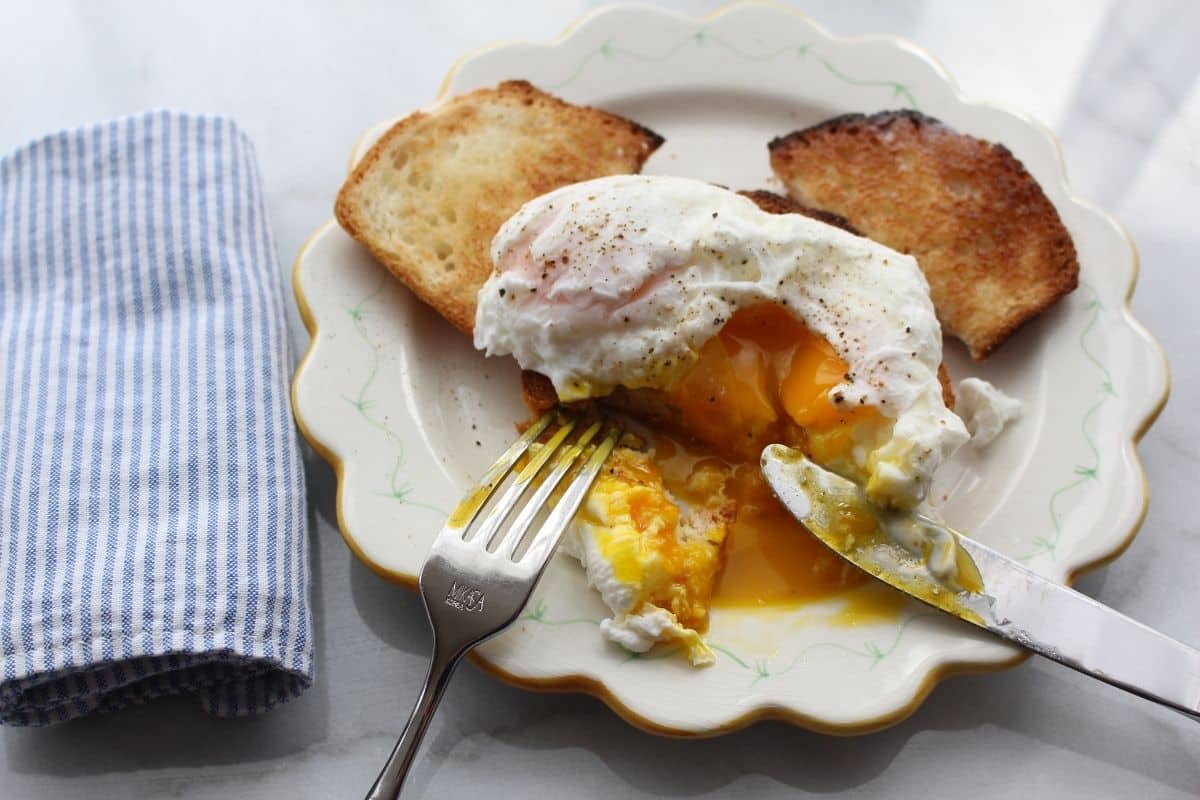 These Poached Eggs are simple to make, especially if you use a sieve. Really, if you can boil water, you can make poached eggs. The sieve is a cool hack that chefs use to make the eggs perfectly round. You crack the eggs into a fine mesh sieve and drain them over a bowl for a couple of minutes while the water comes to a boil. Then gently pour the eggs into the boiling water. Or you can use the old-fashioned way of breaking them directly into the boiling water. Both methods are described in the recipe.
Serve the eggs either on top of the waffle or on the side, along with fresh berries. (I usually opt for on the side and put fresh berries on top of my waffle!)
Mixed fresh berries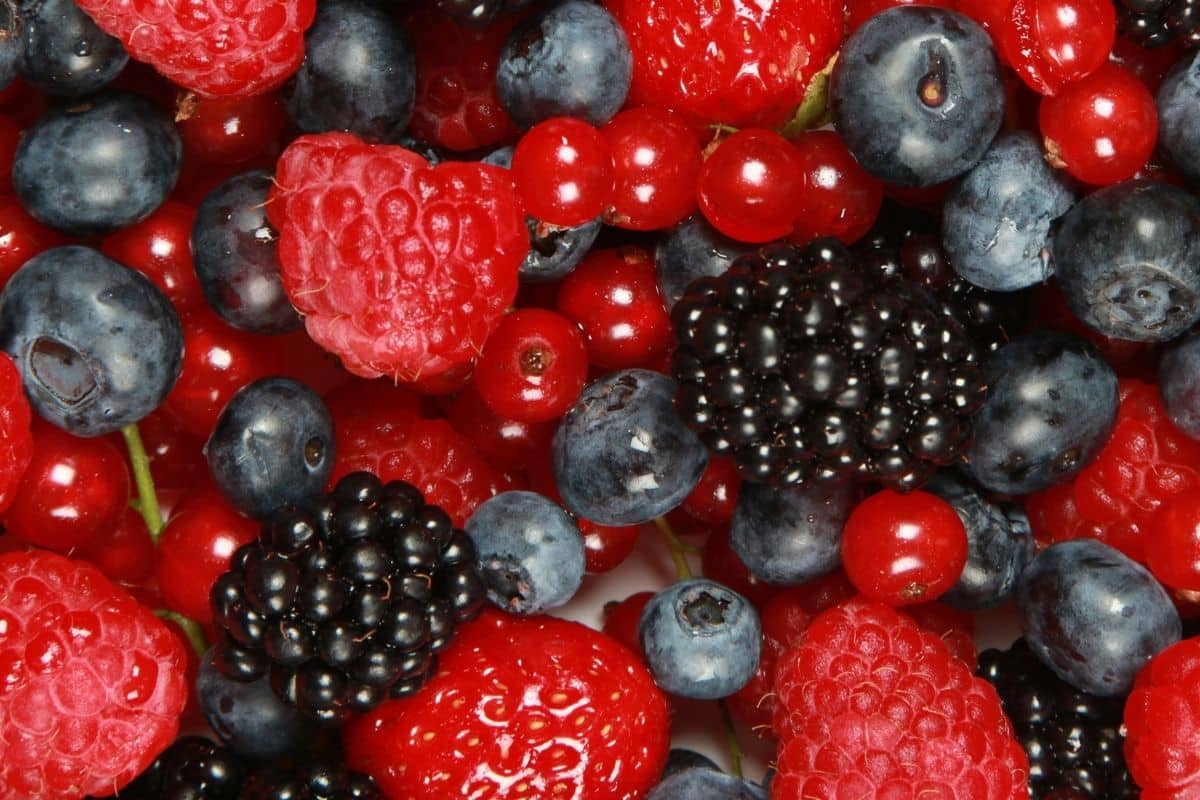 A selection of raspberries, blackberries, blueberries, and strawberries is delicious and a great topping for the waffles (be sure to see how to Prevent Moldy Berries).
2. Hardy mother's day brunch idea
You're gonna love me for this menu. It's super easy, and you can do part of it the night before.
Overnight baked french toast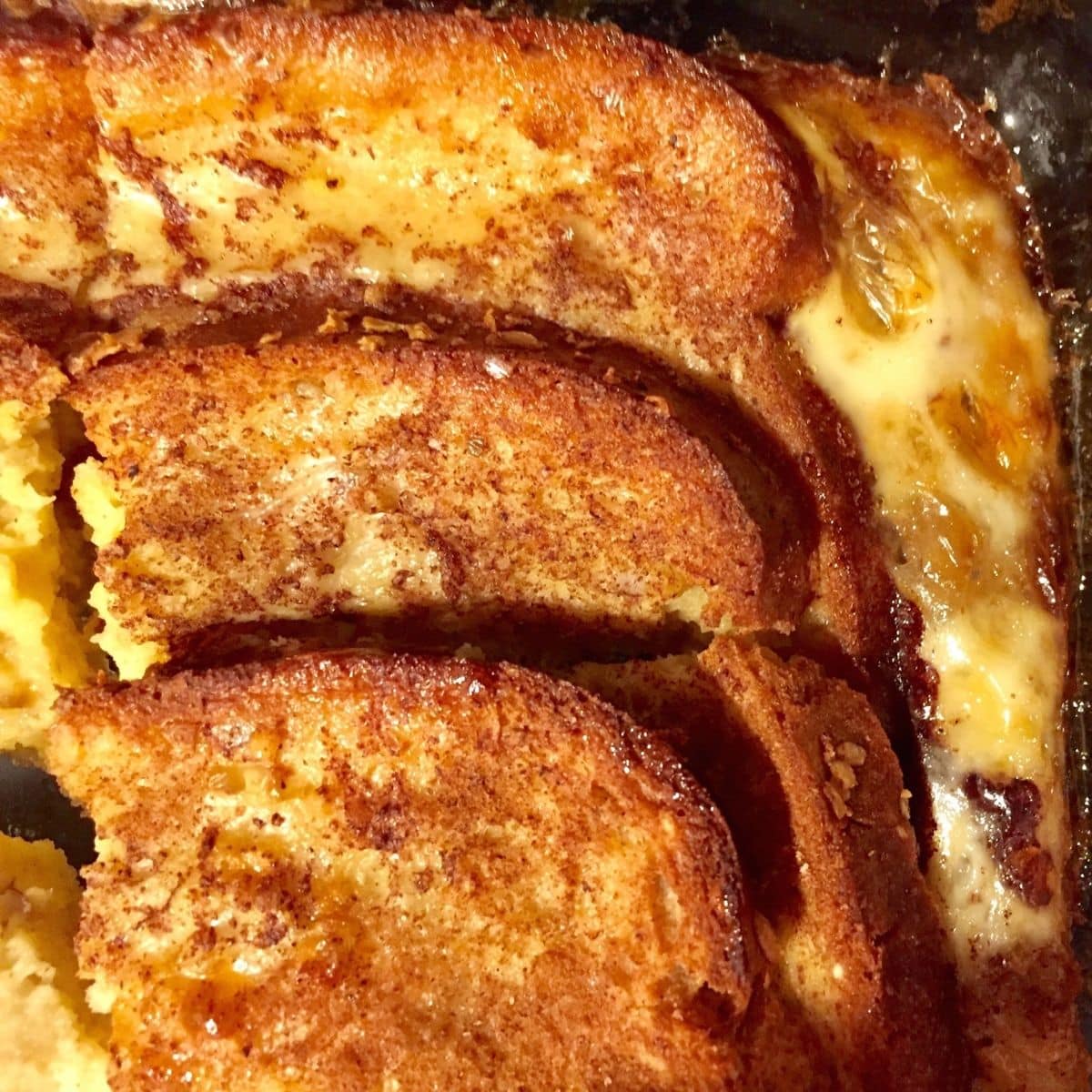 Overnight Baked French Toast is a favorite breakfast anywhere people know about it. It takes about 10 minutes to prepare the night before. Cover with foil, refrigerate overnight and bake it in the morning for 30-40 minutes until crispy. So easy!
I personally like it best when the bread is cubed instead of laid flat and overlapping the way the picture shows.
Pop the casserole in the oven and drink your coffee with Mom while it bakes. Plus it's prepared in its own syrup so you don't have to add syrup at the table. Brown sugar, butter, bread, an egg mixture with vanilla and cinnamon: so amazing! If you need a gluten-free version, you can use a hefty gluten-free bread instead of regular bread in this recipe.
Basted eggs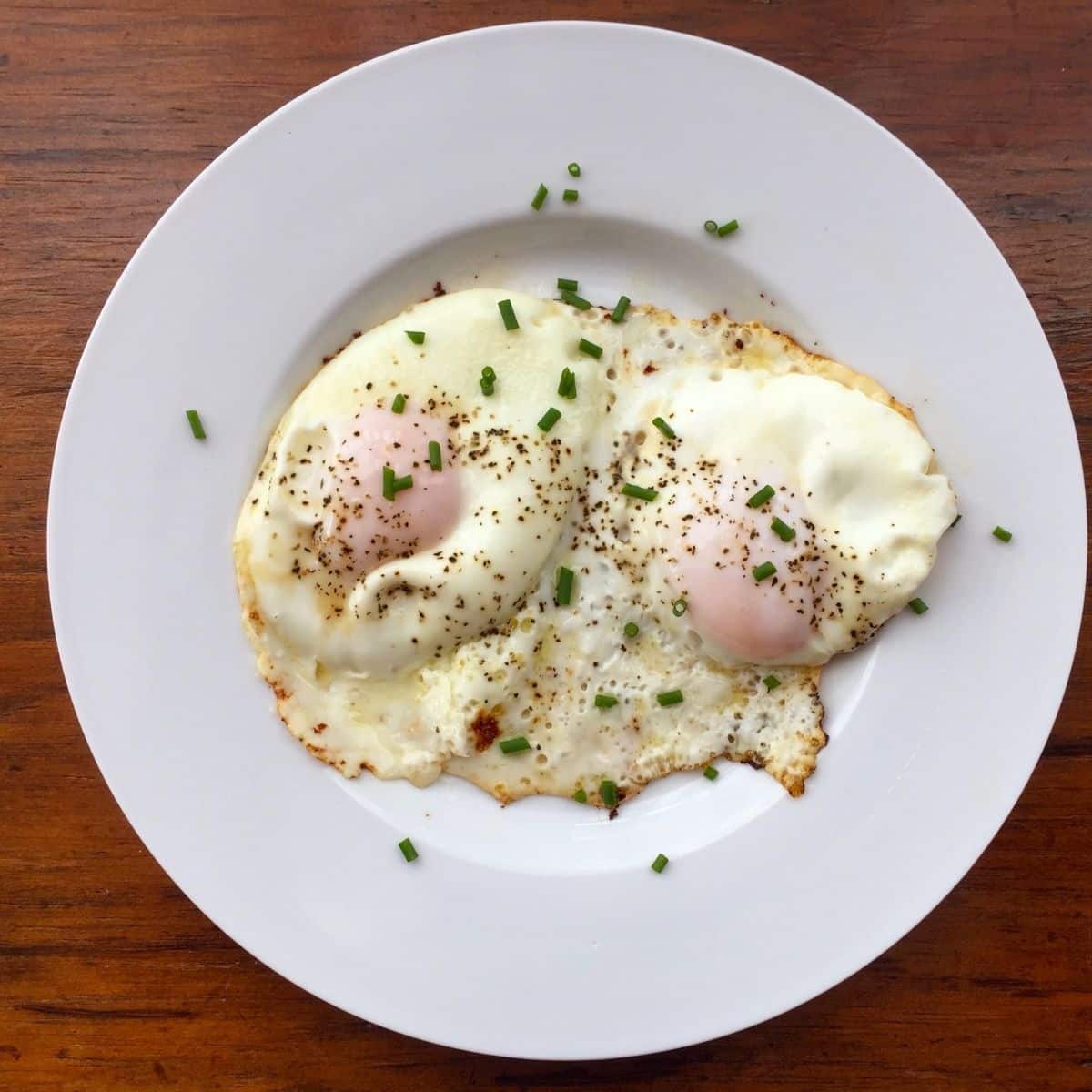 Basted Eggs taste delicious alongside this casserole. The recipe is simple, too. No splashing grease over the top of the eggs, so you won't burn yourself! All you do is cook them on medium-low heat in a covered sauté pan for a few minutes. How easy is that?
Avocado raspberry salad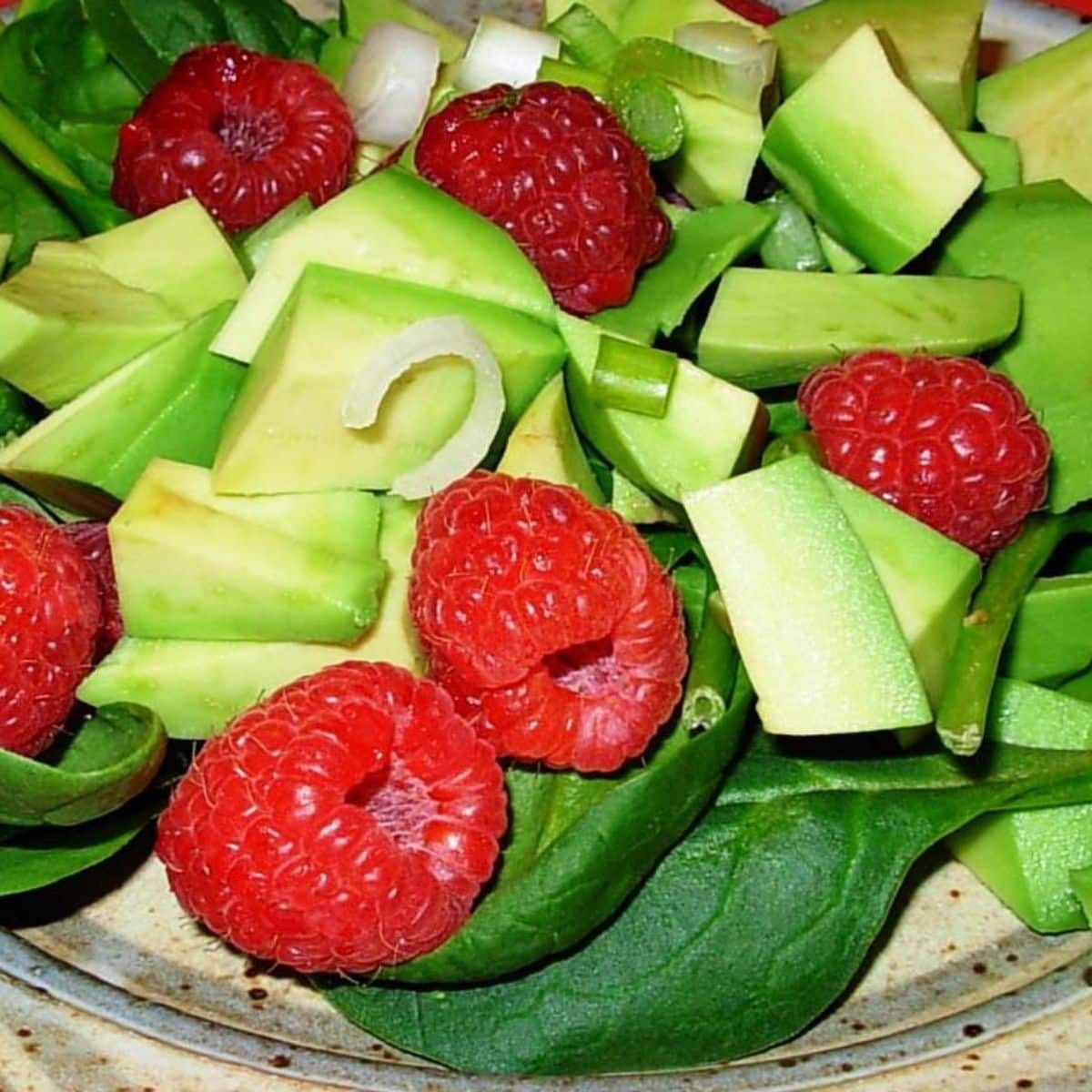 Pair the French toast and basted eggs with a lovely Avocado Raspberry Salad for a beautifully delectable breakfast. This easy, 10-minute salad is a wonderful addition to the meal. We like to top this salad with Brianna's poppyseed dressing.
3. Elegant mother's day brunch
Now, this is an elegant breakfast that Mom will love. It looks hard, but really, it's almost as cinchy as making toast and boiling water.
Eggs Benedict with salmon or avocados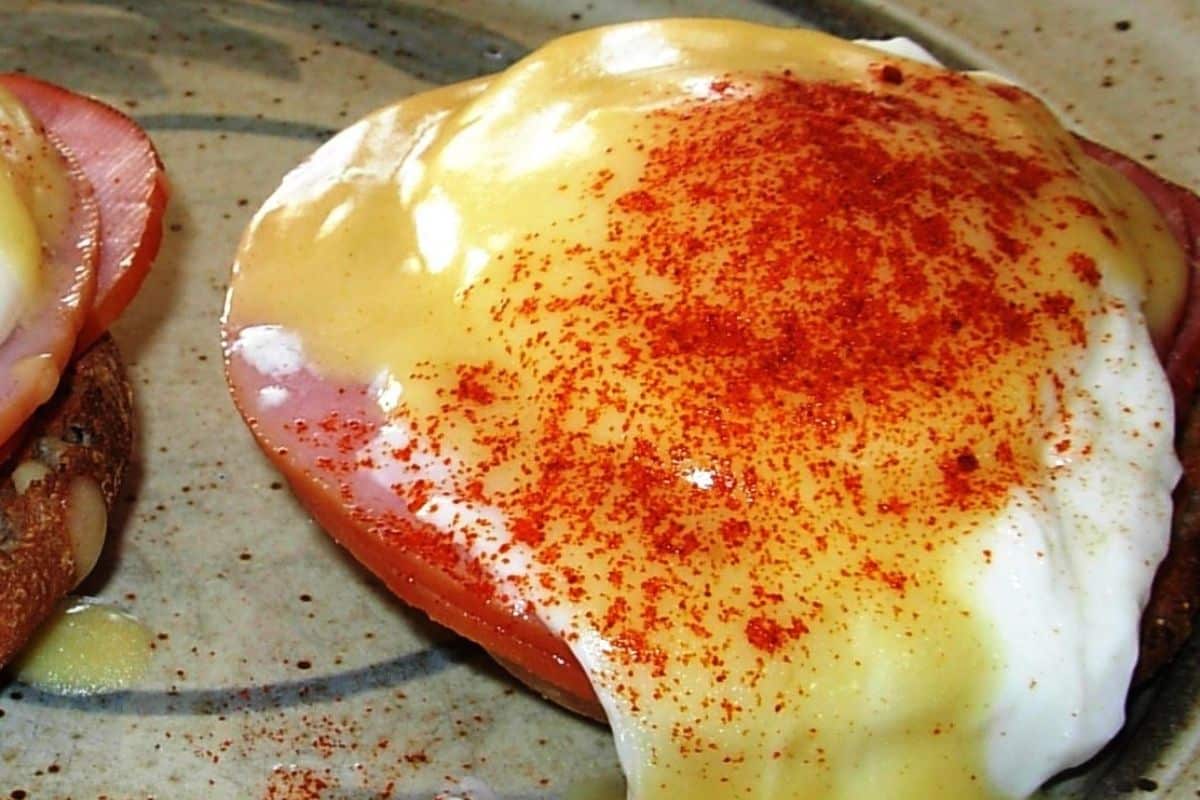 Most Eggs Benedict recipes call for Canadian bacon, but it's easy to avoid pork and make an awesome version by substituting smoked salmon. In fact, it's my favorite way to eat it. Or try it with sliced, ripe avocado! (Such a terrific idea for Avocado Toast!)
What are eggs Benedict, you ask? Start with a toasted English muffin (and you can make your own Homemade English Muffins ahead of time...they freeze well). Add smoked salmon and/or sliced avocado. Top with a poached egg (the recipe link is above in Menu No. 1), and add a dollop of Hollandaise sauce. I take the easy way out and use Knorr's packaged Hollandaise sauce. It's super tasty and almost effortless. No worries about curdling the sauce.
Add half a grapefruit (nicely cut around each section, of course) or some fresh berries and a tasty Garden Salad, and your mom will feel your love.
4. Scrumptious brunch mom will love
Mmmm. This menu is scrumptious and beautiful.
South Beach florentine egg cups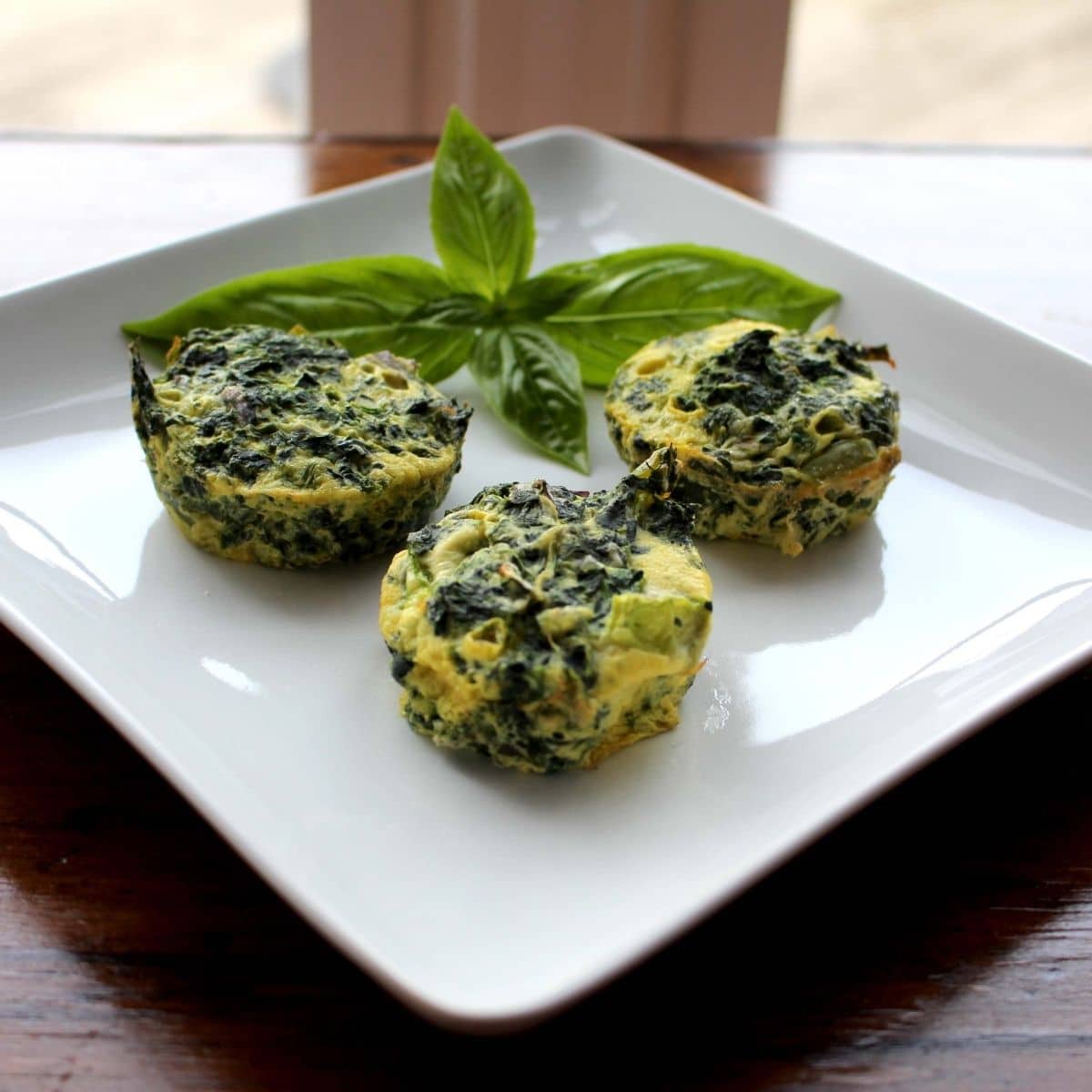 Mom is going to love these little South Beach Florentine Egg Cups. They are quick to make, delicious right out of the oven, and easy to freeze (more on that below). And only 58 calories each!
Gluten-free blueberry muffins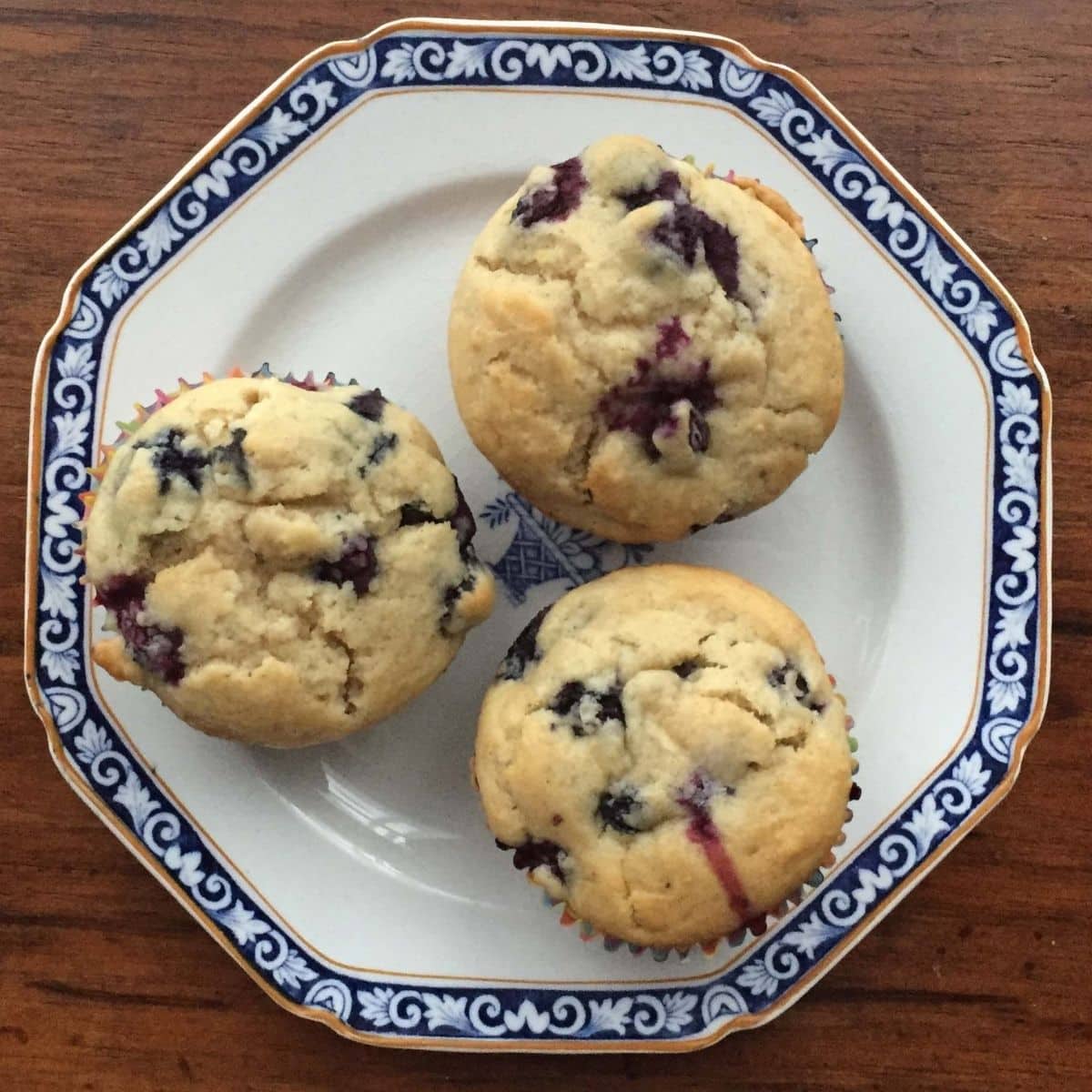 I love to pair the egg cups with a gluten-free version of My Favorite Blueberry Muffins. I would make the muffins first and munch on them while sipping some Terrific Coffee and waiting for the egg cups.
Strawberry spinach salad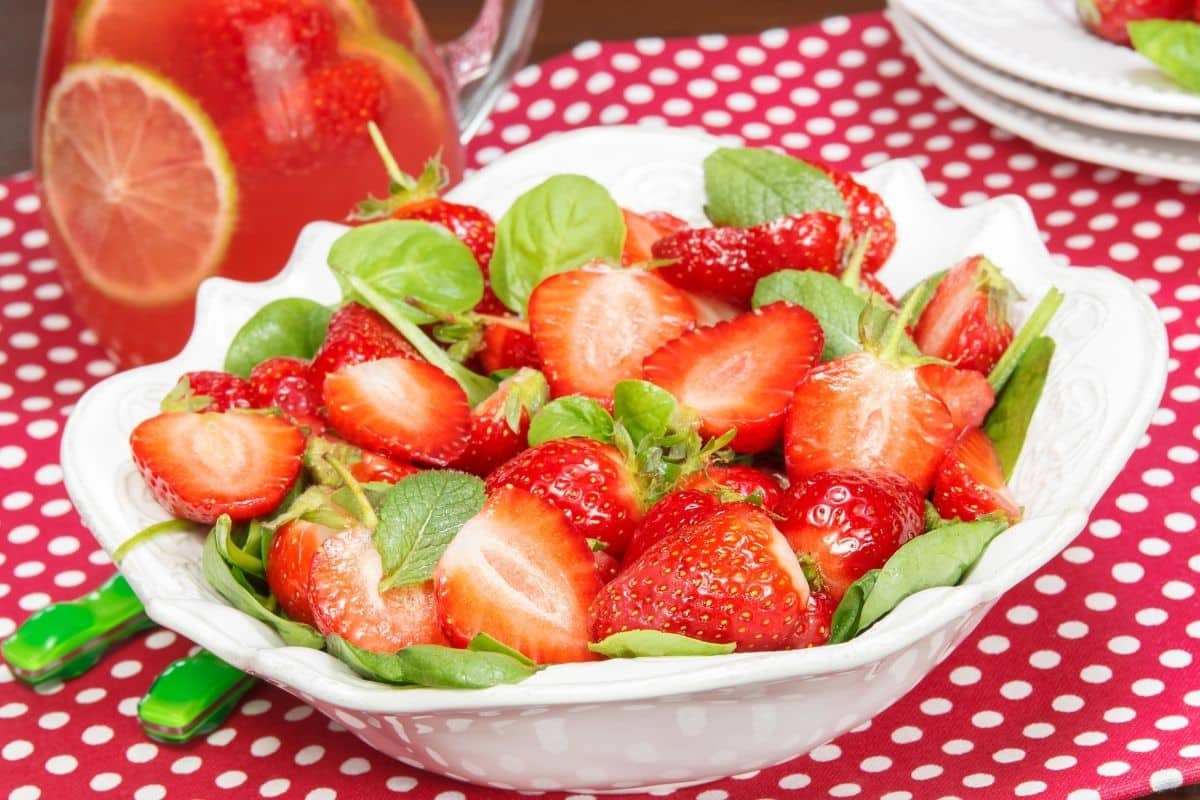 Add a nice Strawberry Spinach Salad for extra nutrition and beauty. It's amazing with the poppyseed dressing I mentioned earlier.
Breakfast hack: I love to keep South Beach Florentine egg cups in the freezer for times when we need a quick breakfast. Store them in plastic wrap in freezer bags. Take them out of the plastic before heating. Two of them heat up in about 2 minutes in the microwave, frozen to hot and steamy. And they taste just as good as when you first make them. They are also easy to eat as you run out the door to work.
5. Elaborate mother's day brunch menu
This menu is the most elaborate of all five suggestions, and you have to plan ahead...unless you inherited egg coddlers from your grandparents or you are a member of the British Royals! There is still time to get yourself a set. And don't forget the egg topper and little spoons!
Elegant coddled eggs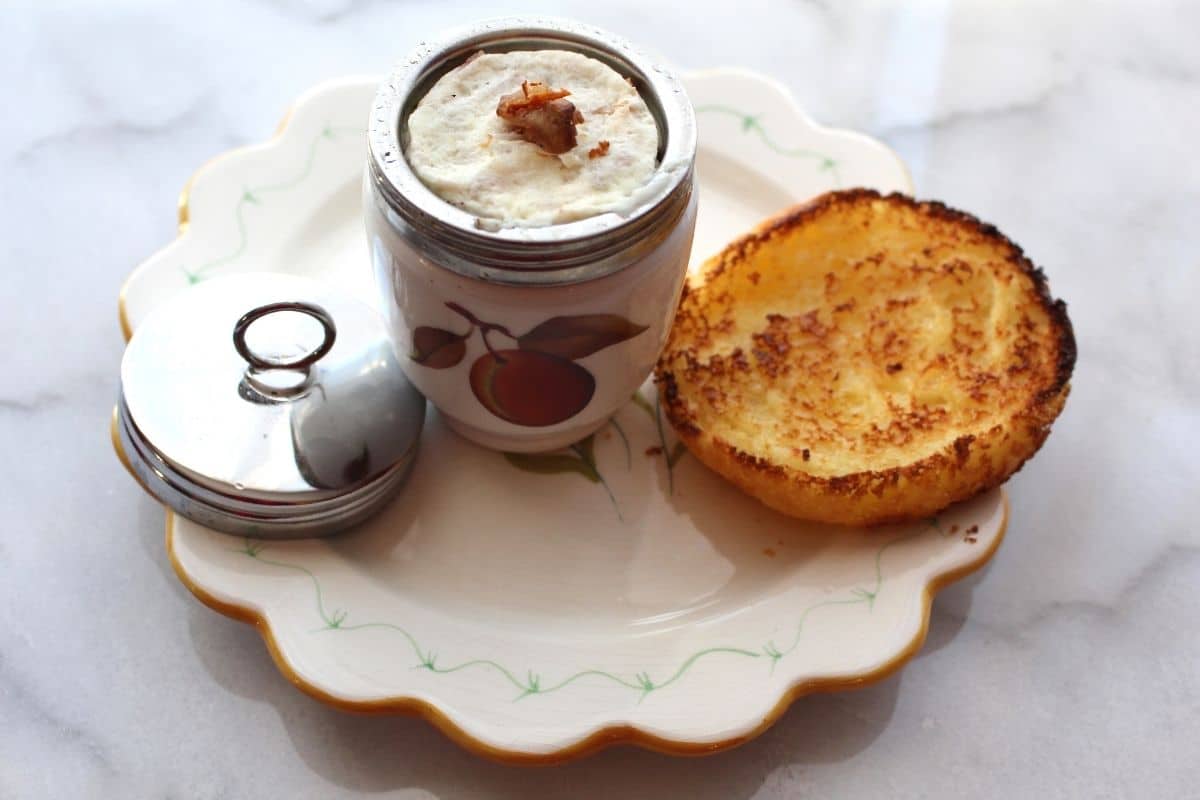 Your mom will feel very rich indeed while eating Elegant Coddled Eggs, almost like being part of Downton Abbey. Who will you get to play the footmen while you play Mrs. Patmore?
So what is a coddled egg? It's similar to a poached egg, but it's cooked in a little cup, steamed in boiling water, and has delicious seasonings in it. You can add whatever seasonings and bits of meat or veggies you like (cut up very small) and cook it all together. Serve the coddled eggs right in their little cups, and it's a super fun breakfast.
Be sure to butter the inside of the coddlers so the eggs don't stick. Then break one or two eggs into each cup (depending on the size of the coddler), sprinkle your seasonings and bits of onions or veggies, seal the coddler, and place it in boiling water for a few minutes. It's really very simple.
Gluten-free snickerdoodle coffee cake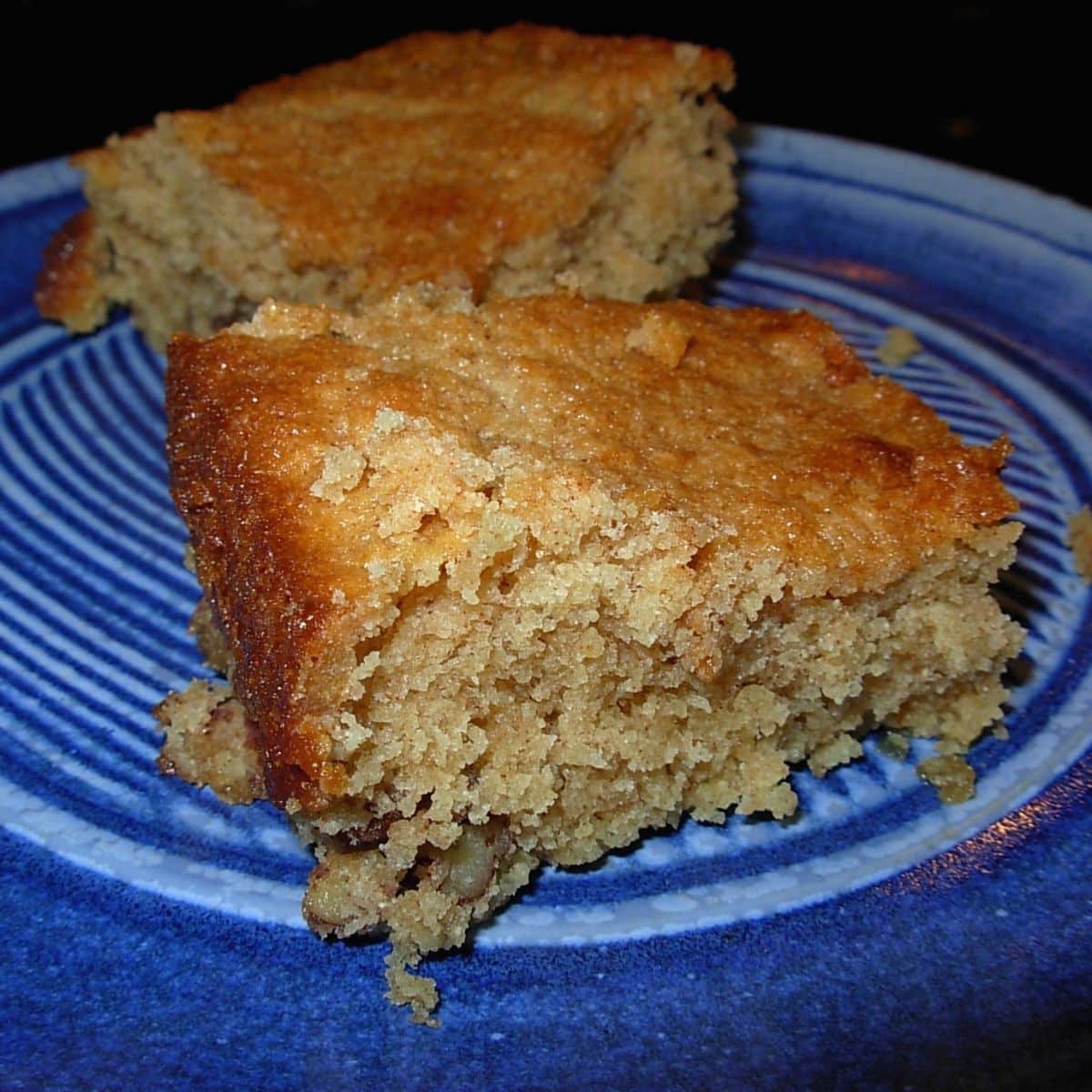 I suggest you make the Gluten-Free Snickerdoodle Coffee Cake first, and while that's baking, prepare your coddled eggs. The coffee cake is a simple cake that requires mixing the dry ingredients first, mixing the wet ingredients separately, and then dumping them into the dry ingredients and stirring. You can make the coffee cake with the toppings on the top or the bottom. I love them on the bottom, but I give you both options in the recipe.