Start your day right with one of these healthy breakfast ideas. A healthy breakfast not only provides the necessary fuel to kick start your metabolism and energize your body, but it also sets the tone for making healthy food choices throughout the day. Skipping breakfast or opting for unhealthy choices can lead to overeating later on, poor concentration, and a lack of focus.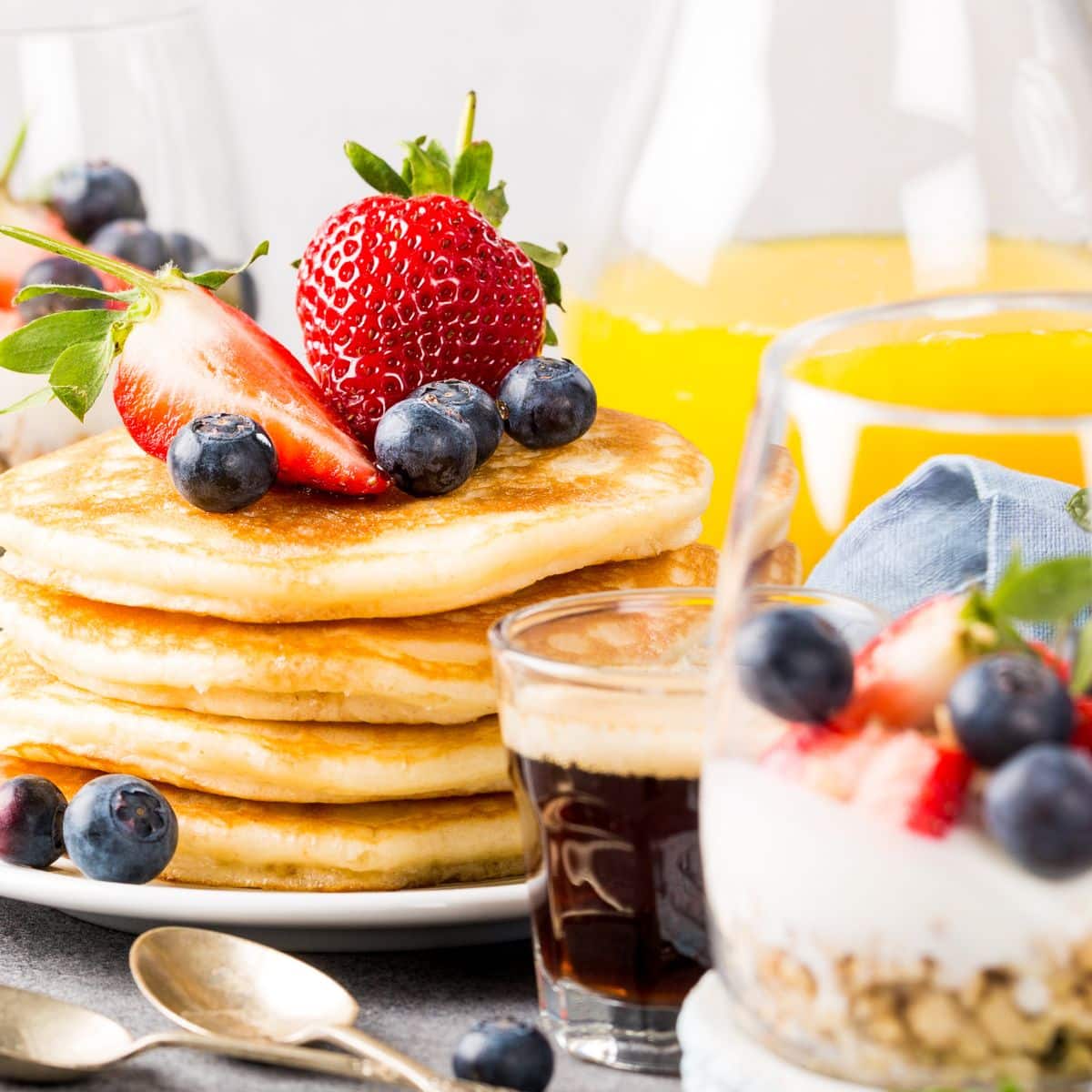 A healthy breakfast that is rich in protein, fiber, and nutrients can help keep you full and satisfied, preventing cravings and overeating.
Studies have shown that people who eat a healthy breakfast tend to have lower body weight, better overall health, and improved cognitive function compared to those who skip breakfast. That means that making a habit of eating a balanced breakfast each day can be a crucial component of a healthy lifestyle.
Your best breakfast is going to be convenient, but full of lean protein and healthy carbs to keep your energy levels high. Here are some well-rounded quick breakfast options and why they're so good for you!
Healthy Breakfast Ideas
#1. Omelet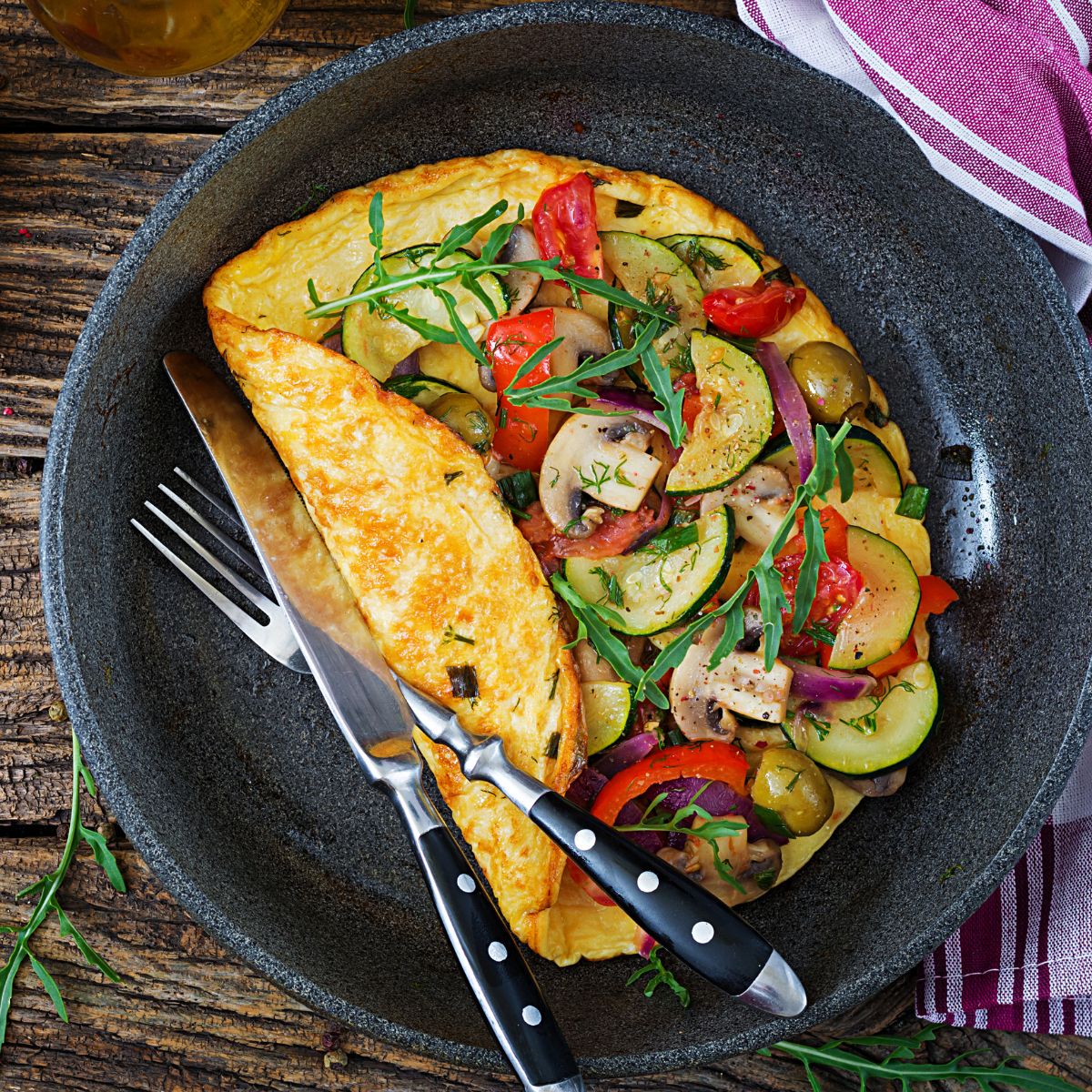 Eggs are a great source of versatile protein and a classic breakfast dish. Omelets are a lean way to get that protein while also incorporating vegetables like spinach, mushrooms, and tomatoes as a source of carbs, and maybe some healthy fat by way of a bit of cheese or avocado.
Don't shy away from the cooking element involved in making an omelet. Eggs cook quickly. And if cooking them in a particular shape is too complicated, just turn them into a scramble!
Mixing proteins and carbohydrates into the same meal is the best way to sustain your energy and satiation throughout the morning. Plus, eggs have a whole bunch of health benefits beyond their protein content, including being a good source of vitamin D.
Here's a list of my favorite omelets:
#2. Oatmeal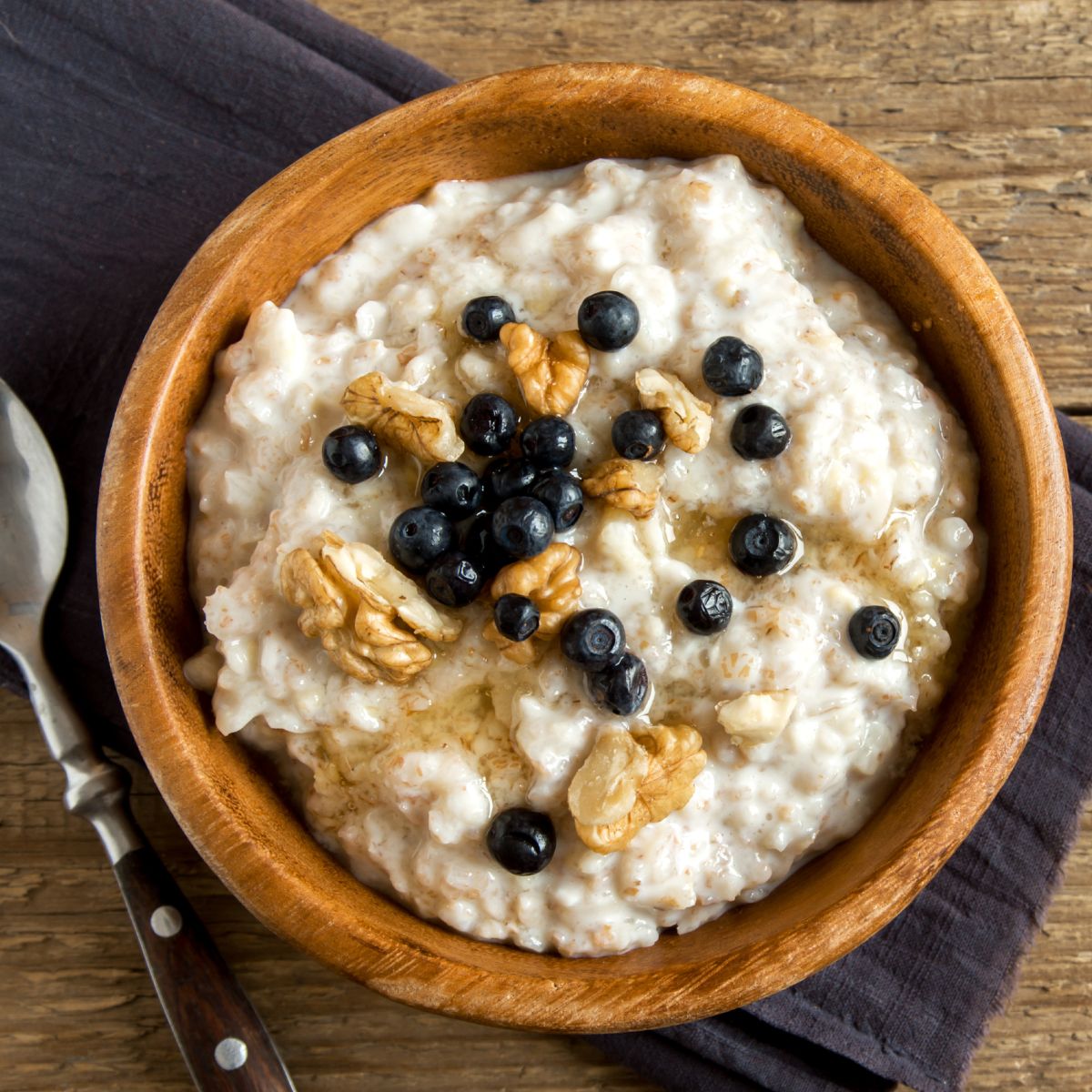 Nothing beats a warm bowl of oatmeal on a chilly morning to really get you going. Whole grain oats are high in fiber, which not only helps you to feel full but also keeps the digestion system in good working order.
You may have heard that oatmeal can actually help lower your cholesterol. This is due to the soluble fiber it contains, which forms essential bonds with cholesterol in the body and sweeps it out as it exits.
To bump up the satiety level of eating oatmeal, add a dollop of coconut butter or almond butter. Both of these are sources of healthy fats and are full of antioxidants.
You can make overnight oats, microwaved baked oatmeal, or cook it on the stove. Top it off with a sprinkle of cinnamon, which is antioxidant-rich and has been shown to assist with weight loss efforts.
You don't have to eat your oatmeal sweetened: try savory oatmeal, cooked with chicken or vegetable broth instead of water and milk. Pair it with some fried eggs, breakfast sausage, soy sauce, and even veggies.
Or, make oatmeal patties: chopped onion, egg, salt, and oatmeal and fried in avocado oil. It's delicious!
#3. Greek yogurt with fruit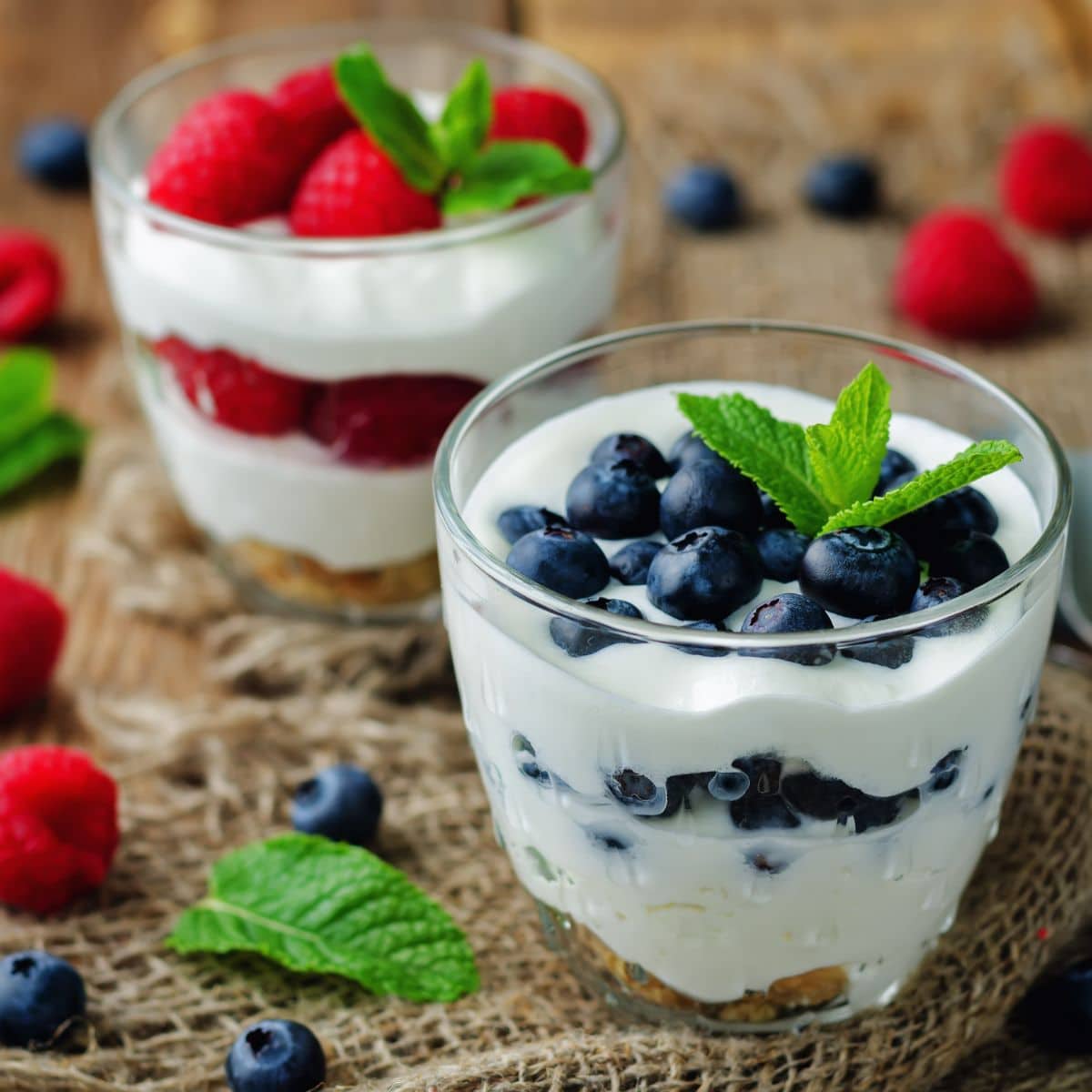 Another great source of protein is low-fat Greek yogurt, which differs in consistency and sugar level from the yogurt that you might be used to. It is thick, creamy, and tangy, which makes it a perfect base for mixing with some fruit and getting topped with something like chia seeds.
Try adding blueberries to the mix, which are one of the most potent carriers of antioxidants and taste delicious while still being low in calories.
The natural sugars in fruit make them a good source of energy-boosting carbohydrates without adding any refined or processed elements. They have been shown to improve everything from your memory to your blood pressure and metabolism.
Throwing some chia seeds on there as a topping is a sneaky way to get a ton of heart-healthy omega fatty acids which are usually just found in sources like fatty fish and nuts. Omega fatty acids are also important for healthy skin: they help it to retain the moisture it needs to remain hydrated and look plump.
You can also add some crunchy granola and a drizzle of maple syrup for a delicious treat that almost feels like dessert 😉
#4. Almond butter with whole grain bread or banana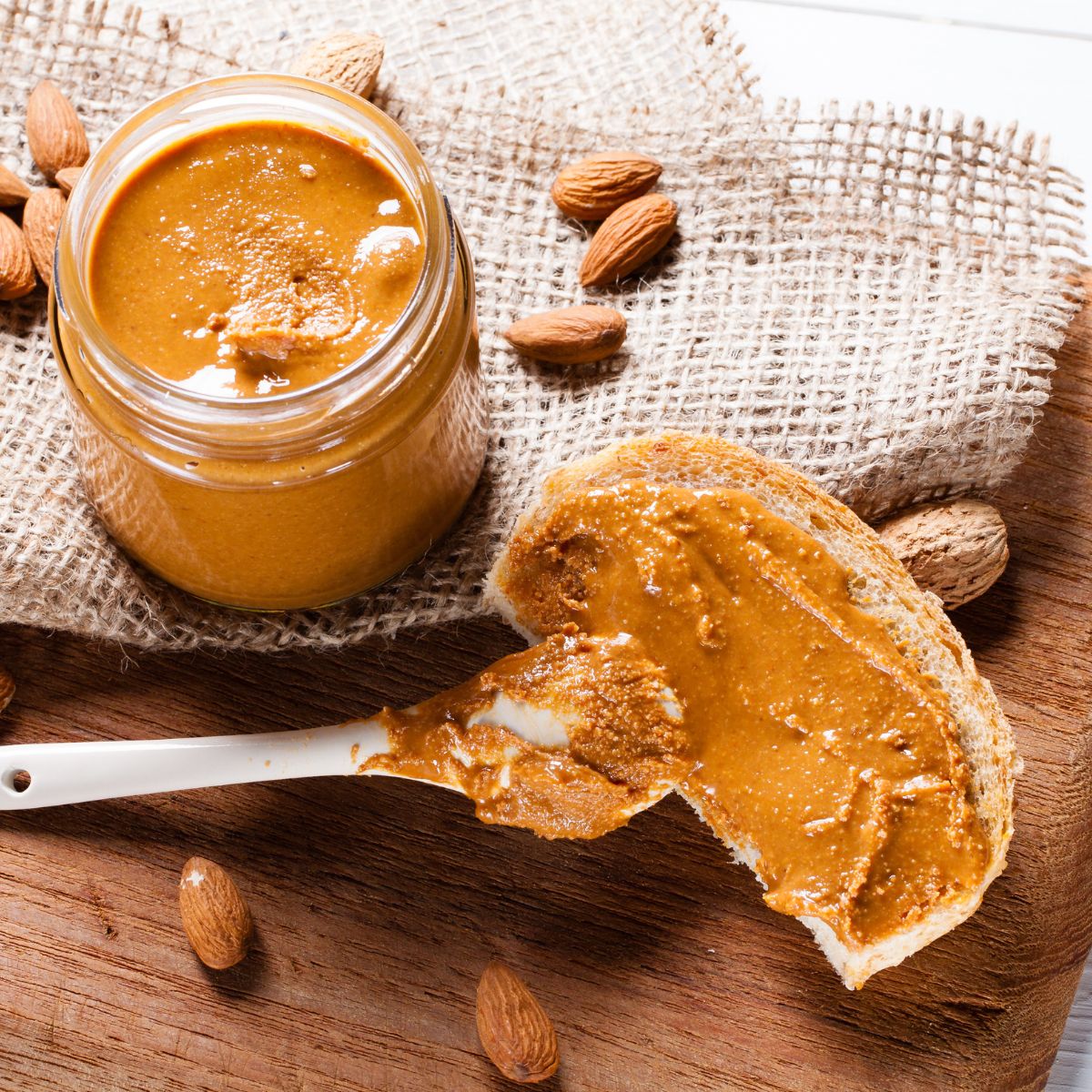 Think of almond butter as a way to make a more mature version of your classic PB&J. It is slightly lower in saturated fat than peanut butter and it has a really appealing taste and consistency.
Spread it on one slice of whole grain bread to make an open-faced sandwich, or simply swipe some of it onto a banana. Whole-grain bread is a good breakfast choice. It's full of energizing carbs to get you going. Bread that's been refined or processed is going to spike your insulin levels too fast and lead to cravings and can cause your energy to crash.
Besides being convenient, yummy, and filling, bananas are also hiding away a surprising amount of health benefits inside those peels. Bananas are a good source of tryptophan, which has been proven to improve mood and reduce feelings of depression. It also regulates blood sugar. That means that you won't get an insulin spike from its sugar, but rather a more stabilizing feeling of fullness after eating it.
Bananas have high levels of vitamin B-6, which is better to get through foods than through supplements. Vitamin B 6 also helps everything: from strengthening the nervous system to creating white blood cells to aiding in weight loss. Bananas also help to regulate the digestion system (no matter which direction it's currently skewed) and help to sweep toxins from the body.
I hope these healthy breakfast ideas have inspired you to start your day better! Want more breakfast ideas? Try one of these delicious smoothies for those days when you need to be out the door fast. Or, a high-protein breakfast if you know you'll need a lot of energy.
Other easy breakfast ideas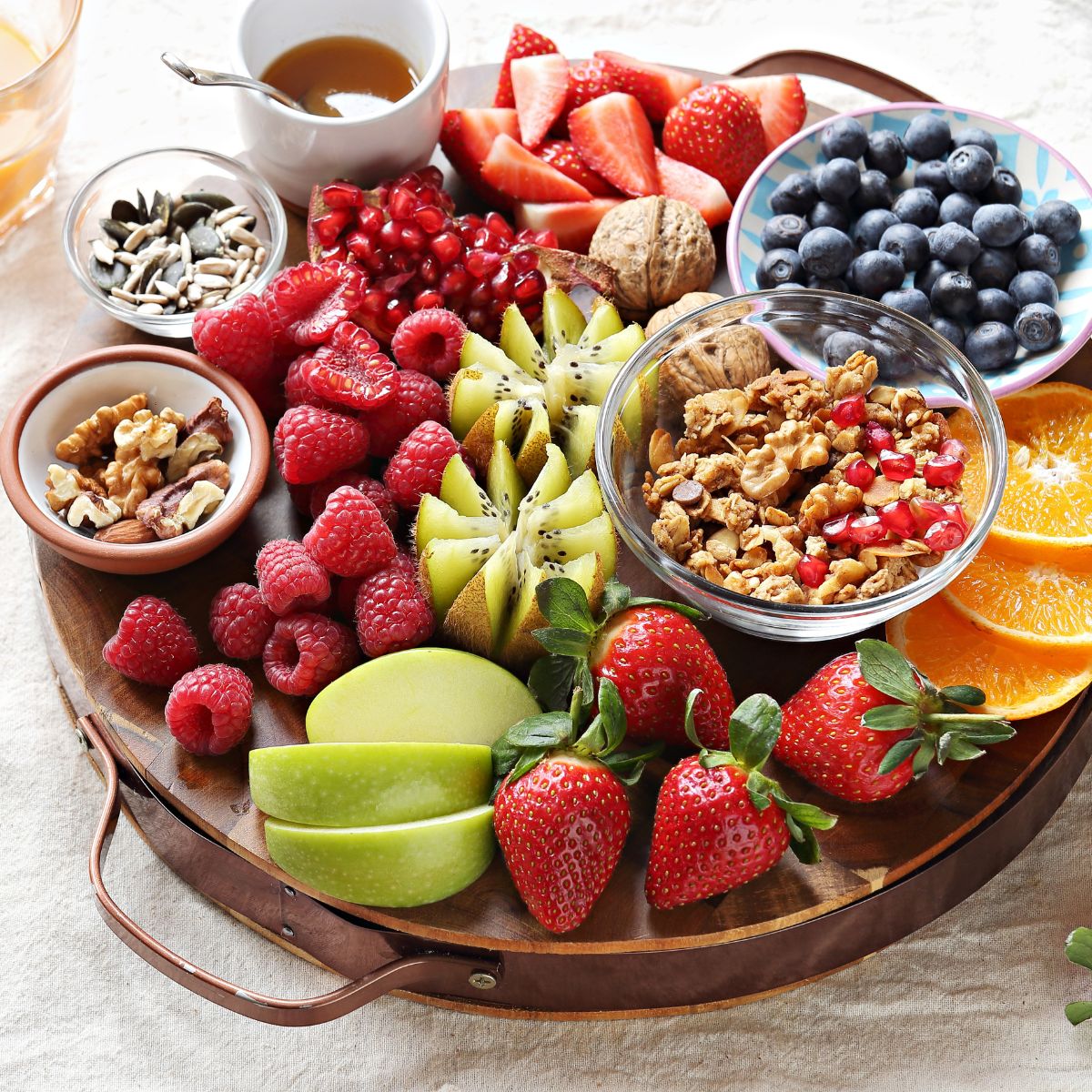 Avocado toast with a boiled egg and cherry tomatoes
Smoothie bowl with spinach, banana, berries, and almond or coconut milk
Scrambled eggs with sliced avocado and whole wheat toast
Cottage cheese with chopped peaches and a drizzle of honey
Quinoa bowl with roasted sweet potato, spinach, and a fried egg
Peanut butter and banana smoothie with chia seeds
Poached eggs with sautéed spinach and whole wheat toast
Overnight oats with almond milk, chia seeds, and mixed berries
Greek yogurt with sliced apples, cinnamon, and almonds
Green smoothie with spinach, kale, banana, and almond milk
Scrambled tofu with diced bell peppers and onions
Protein pancakes with sliced strawberries and Greek yogurt
Veggie omelet with spinach, mushrooms, and tomatoes
Breakfast burrito with scrambled eggs, black beans, and avocado
Whole wheat toast with mashed avocado and smoked salmon
Fruit and yogurt parfait with granola and honey
Smoked salmon and cream cheese on a whole wheat bagel
Acai bowl with granola, sliced banana, and honey
Shakshuka with tomato sauce, eggs, and diced bell peppers
Apple slices with almond butter and raisins
Blueberry and almond milk smoothie with oats and flaxseed
Veggie frittata with zucchini, mushrooms, and onions
Banana and peanut butter sandwich on whole wheat bread.
Ready-to-eat breakfast foods to keep on hand
Now, we all know that there will be days when you just don't have time to prepare even the quickest breakfast. So, it's smart to keep a few healthy breakfast bars on hand. Here are some of my favorites.
Delicious raw breakfast ideas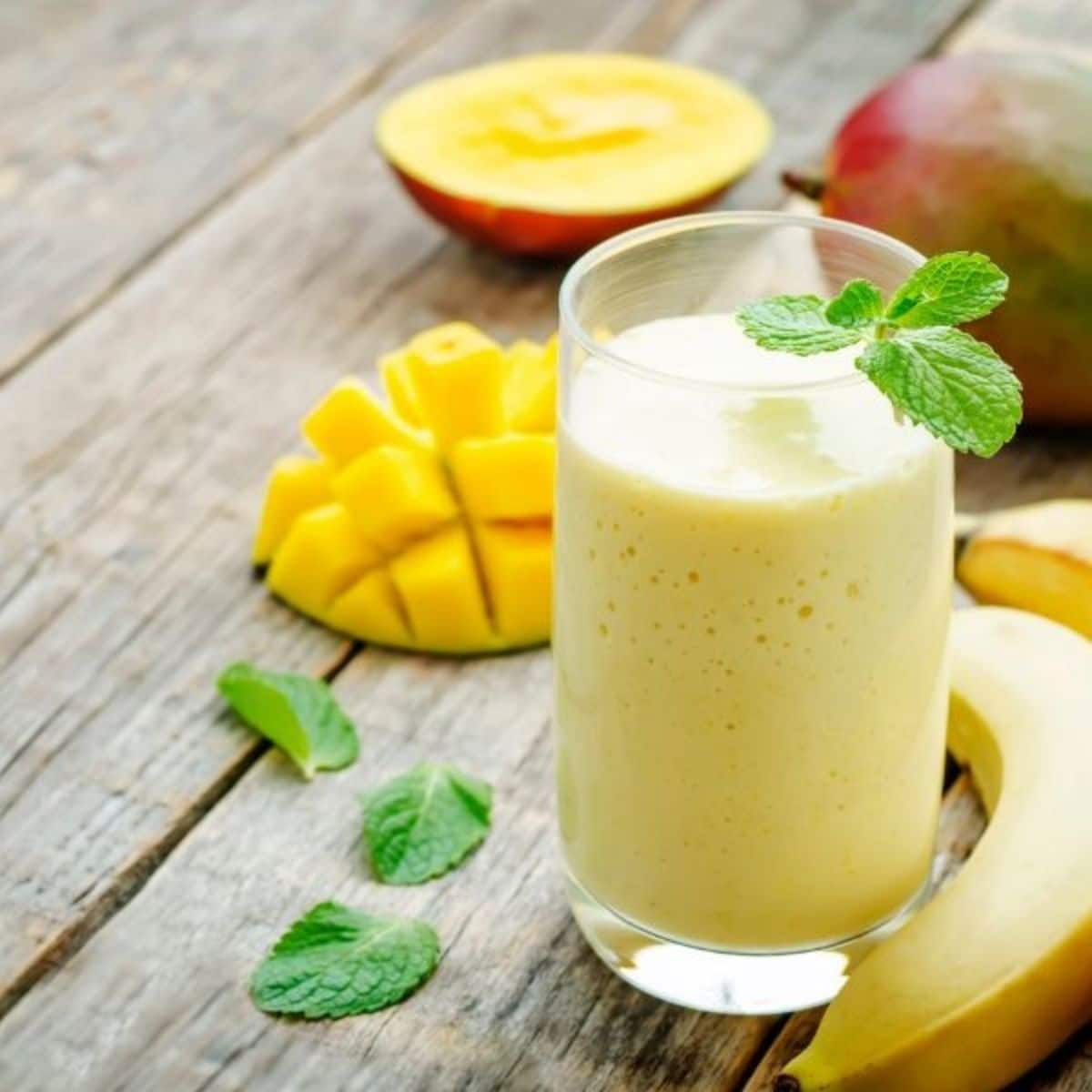 If you don't have time to make a healthy breakfast, you might want to try some of these raw breakfast ideas:
smoothies made with fresh fruit (frozen fruits work too); try some green smoothies too, as an alternative
freshly squeezed fruit or vegetable juices
fruit salad
tropical fruits, such as pineapple, kiwi, mango, papaya, etc.
fresh berries
raw desserts (which are healthy at any time of day!)
More healthy breakfast options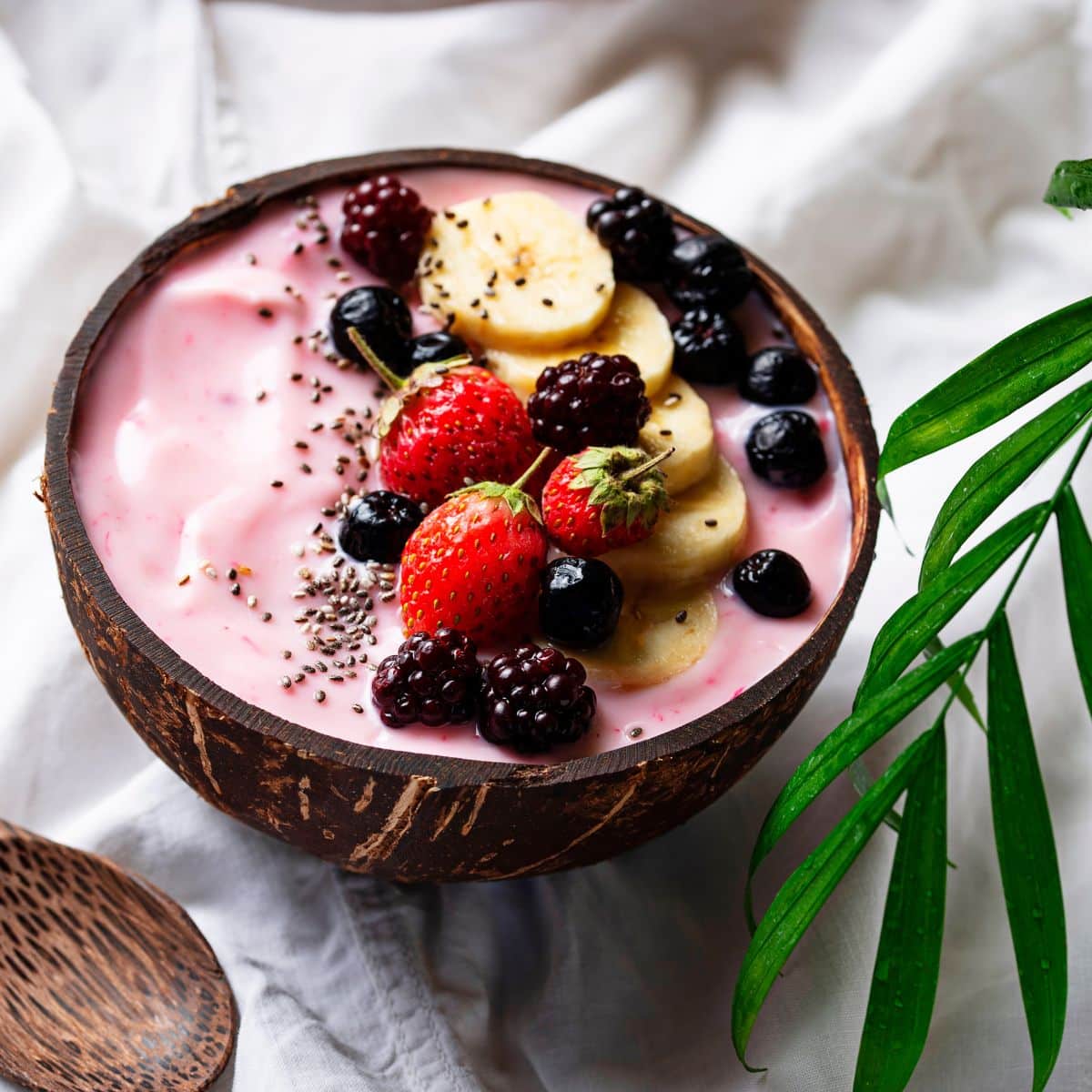 English muffins
french toast with maple syrup
cooked whole grains
acai bowls
oatmeal cups
homemade granola
breakfast tacos
Are You In a Breakfast Rut?
Here are some delicious healthy breakfast recipes to jump-start your morning routine and love for eating a good breakfast.
Egg recipes
Eggs are a perfect breakfast option: they are filling, delicious, and easy to cook. Here are some nutritious breakfast ideas to make with eggs on any busy morning.
Oatmeal recipes
Starting your day off with a healthy breakfast is an excellent way to set yourself up for success. By choosing nutritious foods that are high in protein, fiber, and other essential nutrients, you can help fuel your body and mind for the day ahead.
Whether you prefer simple options like yogurt and fruit, or more elaborate dishes like smoothie bowls and veggie omelets, there are plenty of delicious and healthy breakfast ideas to choose from. With a little bit of planning and preparation, you can make sure that you're getting the most out of your morning meal, and setting yourself up for a happy and healthy day. So why not give some of these breakfast ideas a try and see how they make you feel? Your body will thank you!
Chek out these easy and healthy snack ideas.